What to See on California's Highway 395
The Pacific Coast Highway's overshadowed sister. 
Photos by Gowri Chandra
Travel
Lists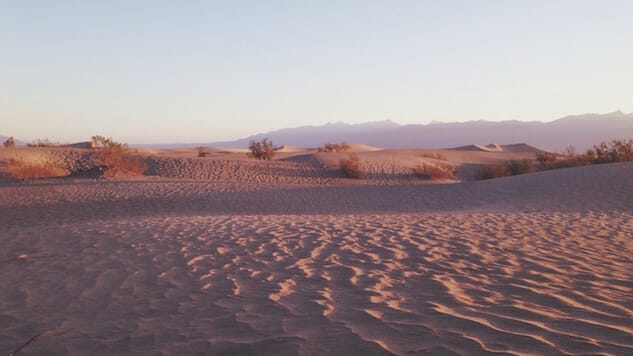 If you're planning a California road trip that doesn't include Highway 395, you're missing out on some of the state's most scenic fare. No, it's not as lush as Pacific Coast Highway 1; there's not a drop of the salty surf to be had. But the lack of ocean is more than compensated with snowcapped Sierras and miles of sand dunes. 
Indeed, this desert(ed) landscape is the backdrop to California's "other" major road trip experience—a solitary expanse of ghost towns, gold rush dreams, and introspective hiking between the highest and lowest elevations in the continental U.S. (Mount Whitney in the Sierra Nevada mountain range and Death Valley, respectively). 
With a few days on your hands and the freedom of the West before you, here are five experiences not to miss. 
Mammoth Rock Brasserie
This French-inspired restaurant above a bowling alley in Mammoth, California, is improbably impressive. Chef Frederic Pierrel, classically trained in Alsace, whips up some of the most delicate caper-adorned beef Carpaccio you'll ever have, along with other French specialties like escargot, perfectly glistening in garlic, and a hearty French onion soup. Not to mention, the $25-ish price point would easily run double or triple in nearby San Francisco or Los Angeles.
Bodie Ghost Town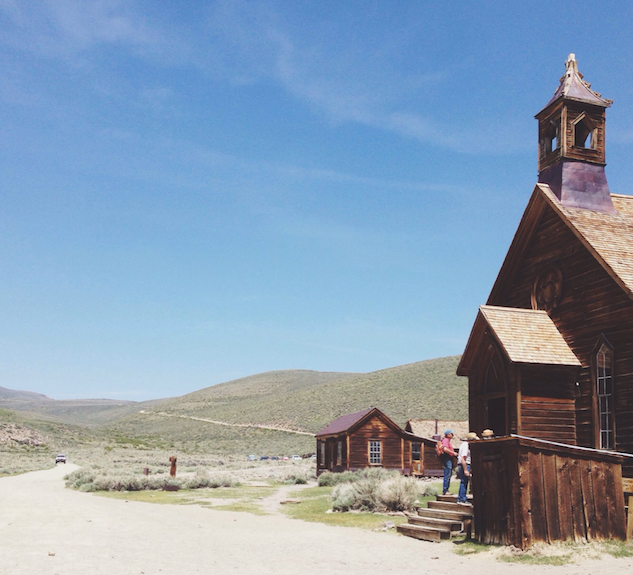 More than just an aesthetic relic, Bodie is the largest unrestored ghost town in the Western part of the U.S., of whose original size only 10 percent remains. Once one of the 10 largest cities in California, Bodie sported a bowling alley, five daily newspapers, opium dens, and even weekly lobster brought in from San Francisco during its late 1800s heyday. Skies were perpetually gray from all the coal being burned to work the mines, and yet, it was the place to be. Today it's the only unrefurbished ghost town in the U.S., and truly a living museum. Tours are a must, even for you "I never take tours" millennials. And: yes, it's haunted.
Death Valley Stargazing
Midnight is a great look on Death Valley (pictured at top), when the oppressive heat recedes and the generosity of stars becomes clear. Thanks to little light pollution, you can find a great view anywhere in the park. If you're staying at Stovepipe Wells Village just outside the park, they offer free telescope stargazing tours at night. 
Manzanar National Historic Site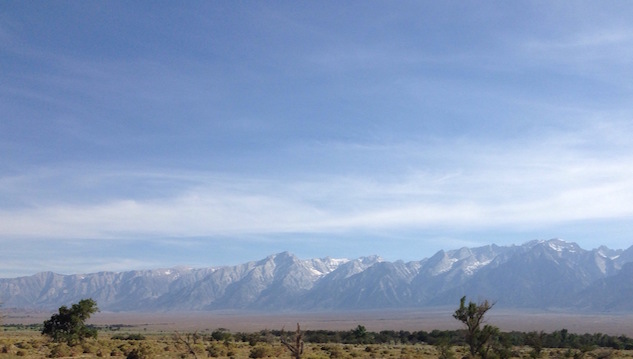 While the U.S. military was fighting to free Jews from concentration camps during WWII, it was simultaneously imprisoning Japanese-Americans in work camps of its own. Manzanar is the most well-known of these sites. Situated at the foothills of the Sierras on a ferociously dusty plain, the barracks here were the site of unjust retention of over 110,000 innocent Japanese Americans—many of them from Los Angeles. Today, you can take a tour of the museum and, more hauntingly, visit the once overcrowded barracks that people were forced to call home. 
Mono Lake's Tufa Towers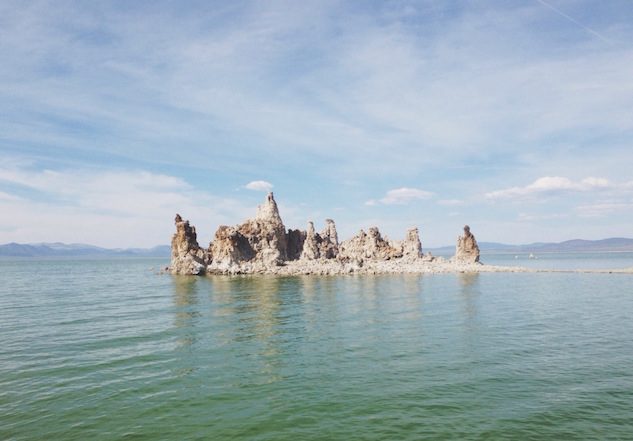 Otherworldly to say the least, these vertical structures of calcium carbonate and salt were created in Mono Lake. Though the water here is two to three times saltier than the sea (depending on the season), it's the site of improbable life: brine shrimp, hawks, and bird migrations by the hundreds of thousands. (Also, for those of you politically inclined, it's the site of a longstanding water rights battle between the surrounding residents and the City of Los Angeles.)
Gowri Chandra is an LA-based writer who's probably stuck in traffic right now, dreaming of vegan nachos.