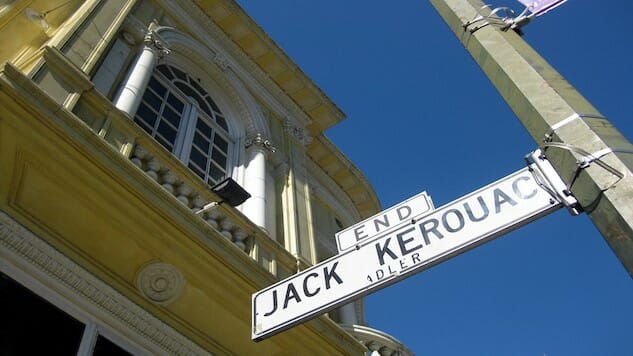 Henry Ward Beecher once wrote, "Where is human nature so weak as in the bookstore?" and boy, was he right. And what better place to indulge such a weakness as San Francisco?
Fans of the written word are probably familiar with some of its iconic bookstores—shops like City Lights and Green Apple Books have served as meeting places for great literary minds and bibliophiles alike for decades. But what about spots farther afield than the Golden City's city limits? Luckily, there are many. From long-standing institutions chock-full of used hidden gems to carefully curated biblio-havens serving up brand new tomes, here are some places across the Bay Area to embrace our wordsmith-loving foibles and let loose at the cash register.
1. Kepler's Books, Menlo Park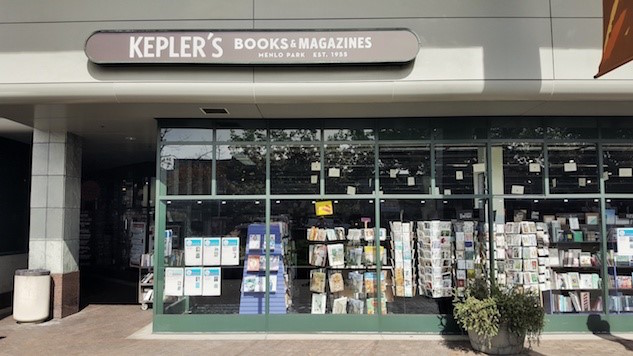 Photo by Sara Button
The first time I went to Kepler's, it took me an hour to get past the first display of books. Every selection on the table offered something evocative and interesting, proof that their uber-knowledgeable employees know their stuff (I could spend another hour just perusing the huge shelf of staff recs). Since 1955, Kepler's has been serving up some of the Bay Area's best literary events; from signings to book clubs to hosted conversations between some of the biggest names in literature, it's no surprise Kepler's has a following loyal enough to prevent its closure a little more than 10 years ago. Part nonprofit, part for-profit, Kepler's is not only a place to find your next favorite book among their robust selection of new titles, it's a leading model for the future of bookstores.
2. Moe's Books, Berkeley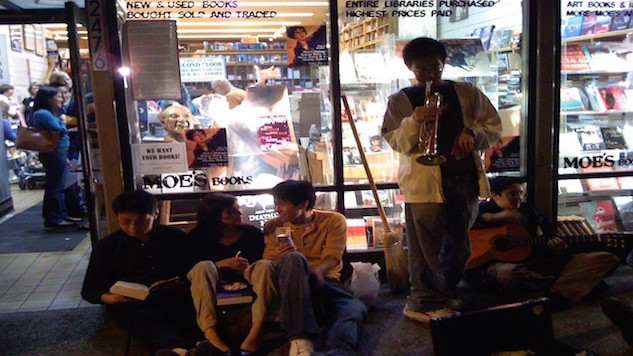 Photo by Colby Gutierrez-Kraybill CC BY 2.0
A stone's throw from Cal's campus, a shop sits with a red and white striped awning that, since 1959, has come to signify one thing: BOOKS. Boasting four floors of eclectic used titles—and rare ones, too—Moe's Books in Berkeley buys every day of the week and is still the best place to find revolutionary texts, in many ways epitomizing the spirit of Berkeley itself. Moe's Books was forward thinking not only politically, but economically, too—they were one of the first online booksellers. The store's current owner, Doris Moskowitz, is Moe's daughter and grew up alongside the bookstore; she recently published a biography of her father, whose work touched countless lives. Beyond the books, the store stays true to its poetry roots, with readings and occasional incorporated dance performances (you can catch some of the events recorded in their online archives). One of the best bonuses of buying a used book here? The little treasures found tucked away in the pages by previous owners.
3. Recycle Bookstore, San Jose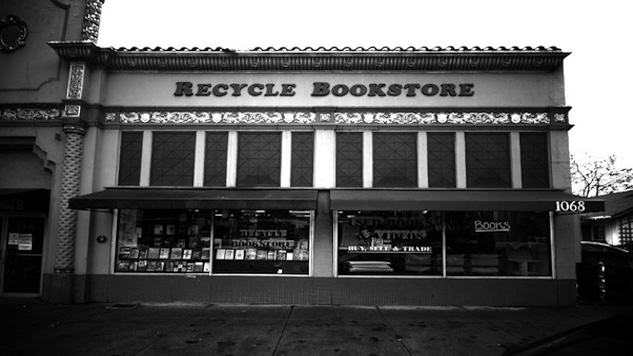 Photo courtesy of Recycle Bookstore
Not only does Recycle Bookstore boast a broad selection of used titles at friendly prices sold by friendly people, they have shop kitties, too! Zenda the cat called Recycle home for 16 years and was so beloved that the local paper covered his "retirement" to North Carolina. Holding down the fort still are Ender, after the titular character in Ender's Game, and Emma—who owes her particularly literary name to a previous owner (a happy coincidence, regardless). Feline friends aren't the only highlight; for those who love feeling truly surrounded by books, wander the labyrinthine store to find floor-to-ceiling shelves packed with stacks upon stacks of books, including new titles with 10 percent off the listing price, but mostly used (hence the name "Recycle"). Fans of young adult fare will be particularly happy here. Another branch is located in nearby Campbell, California.
4. Walden Pond Books, Oakland
Though the bustle of Oakland may seem like a far cry from the tranquil Massachusetts waters of the store's namesake, to pass one of the resident Samoyeds lounging on the sidewalk and step through the door of Walden Pond Books brings a sense of calm. The creaky hardwood floors, incredible selection of new and used works, plus the well-informed staff charm most patrons enough to return again and again—and vote the shop onto local Best Of lists on a regular basis. They get extra credit their surprisingly thorough graphic novel, sci-fi and thriller stock and sweet rare book room.
5. Wilmot's Books, Alameda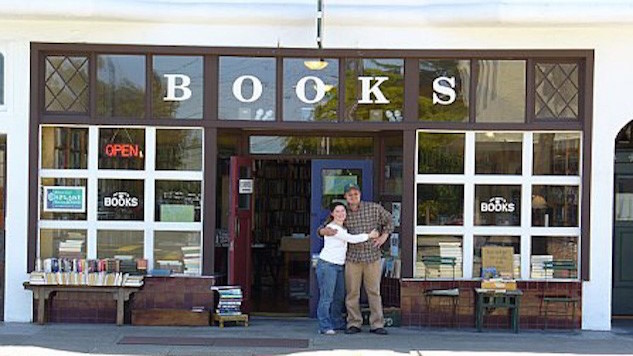 Photo courtesy of Wilmot's Books
According to husband and wife owners Tim and Mary Wilmot, they opened their used bookstore because Tim "is largely unemployable" and it was an easy way to land a job. Joking aside, for the past 11 years their storefront has stood as one of the very few indie booksellers in that area, its face simply reading "BOOKS" in large block letters. Though smaller than the rest of the shops on this list, Wilmot's Books' selection of used books is quite varied for such a cozy spot. Ask Tim about his top reads on California history and nature, but if you want to know what literary couple he and Mary are, give him some time to think about it.
Top image: Courtesy of Wally Gobetz CC BY-NC-ND
Sara Button is a freelance writer based in the San Francisco Bay Area.