Take Five: Colorado's Exotic Animal Sanctuaries
Photo below courtesy of The Wildlife Sanctuary
Travel
Lists
Colorado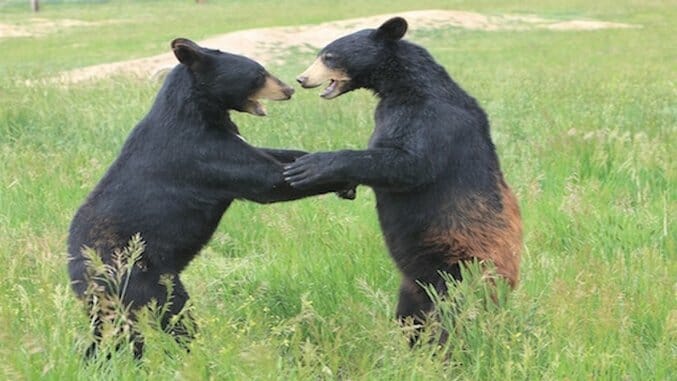 As human populations grow, the distance separating us from the wilderness shrinks. Whether it's a lead-poisoned eagle or someone's overgrown anaconda, this contact can lead to suffering on the part of the animal and increased risk to people.
Fortunately, dedicated organizations throughout the nation work to preserve the integrity of earth's most magnificent exotic animals. With the vast amount of wilderness and varying land in Colorful Colorado, it's unsurprising that several of these committed groups dot Colorado's mountains and plains, offering a variety of educational and entertaining tours to curious visitors. With the exception of the Rocky Mountain Raptor Project, the organizations below provide permanent homes for captive-born non-domestic animals with nowhere else to go. Some strive to mimic a natural habitat; others, with less space, work to minimize stress by pairing companions and offering enrichment tools and activities.
However, all of the Colorado organizations featured below strive to educate the public about the animals in their care while providing a good quality of life.
1. The Wild Animal Sanctuary, 501©3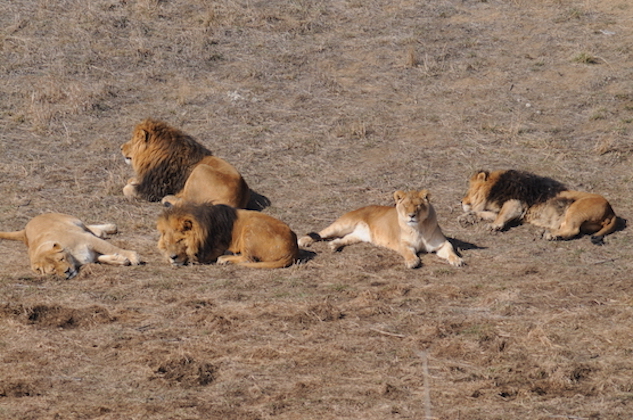 Photo courtesy of The Wild Animal Sanctuary
The world's largest carnivore refuge covers 720 acres northeast of Denver, Colorado. The Wild Animal Sanctuary provides a home to more than 400 animals of 17 different species, most of whom were confiscated or abandoned.
TWAS works hard to provide its charges with a life that replicates a wild existence. Animals live in large—five to 25 acres—natural habitats and undergo careful rehabilitation in order to develop the confidence and desire to share those spaces. The sanctuary boasts seven African Lion prides, multiple wolf packs, and habitats with up to 10 tigers happily coexisting. Guests—whether self-led or part of a guided tour—view the paddocks from a system of elevated walkways. The height helps to keep the animals calm and happy while letting visitors observe natural behaviors.
2. Colorado Gators Reptile Park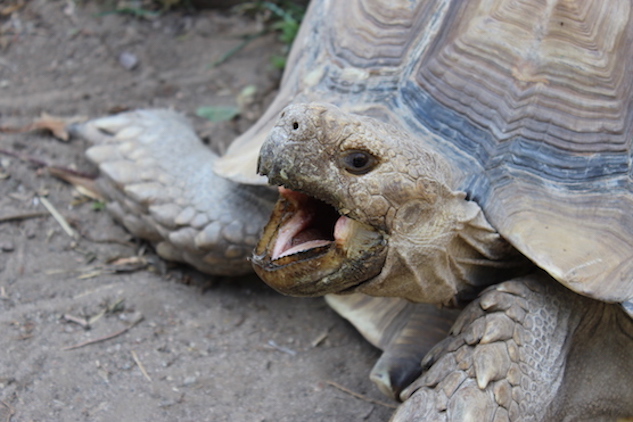 Photo by Stacey McKenna
Skirting San Luis Valley's eastern edge, Colorado Gators Reptile Park (CGRP) promises rare haven for a slew of unusual animals. It began as a geothermal tilapia farm that kept alligators to dispose of fish remains. But in the 1990s, it added protection to its agenda, taking in unwanted critters too large or unruly for their private homes. While not a recognized sanctuary, CGRP strives to provide good care while educating the public about the dangers and challenges of keeping exotic animals as pets.
Following quirkily signed pathways, visitors learn about various species' suitability for domestic life and each animal's background thanks to thoughtfully labeled enclosures and terrariums. CGRP houses plenty of "ordinary" exotic animals, but the stars are a giant anaconda and the retired "Happy Gilmore" alligator. Bold guests can feed the gators, hold the friendlier critters or sign up for alligator- or reptile-handling classes.
3. Colorado Wolf and Wildlife Center, 501©3
With a mission that marries education, conservation and preservation, Colorado Wolf and Wildlife Center (CWWC) provides refuge for non-domestic animals of the Canidae family unable to live in the wild. Tucked into the Rockies just 30 minutes west of Colorado Springs, the sanctuary houses coyotes; red and swift foxes; and arctic, timber and Mexican gray wolves. While CWWC adopts some of its charges from other educational organizations, it rescues others from "college dorms, roadside zoos, photo farms and the fur industry." At the refuge, the animals return to their roots, living in large natural habitats that reflect the organization's ethos of preservation and conservation.
CWWC welcomes visitors with a variety of educational walking tours that highlight wild canid behavior and their importance to their ecosystems. But some tours allow guests can get up close and personal with select animals that are socialized and comfortable around humans. These special visits include a chance to watch feedings, take guided nature walks and participate in a photo session with select animals.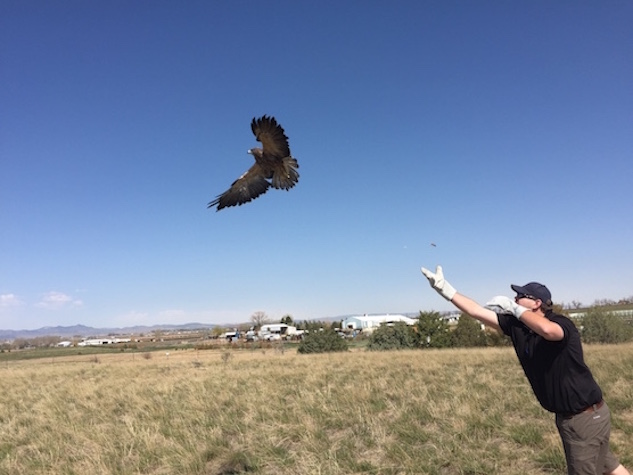 Photo courtesy of Rocky Mountain Raptor Program
4. Rocky Mountain Raptor Program, 501©3
The Rocky Mountain Raptor Program (RMRP) occupies 27 acres on the outskirts of Fort Collins. RMRP helps raptors thrive in the wild by providing veterinary treatment, conditioning, public education and ecological stewardship rather than sanctuary. Over 250 wild birds pass through its care each year, most having become ill or injured by contact with humans or our infrastructure. While the majority is returned to the wild, RMRP carefully screens select non-releasable birds to become ambassadors. These birds live out their years in captivity and participate in community education and outreach programs.
The public can visit by appointment or as part of a thrice-annual open house. On the typical tour, guests learn about raptor behavior, care and rehabilitation. Whenever possible, RMRP schedules visits to coincide with crews caring for the 25 to 30 education birds, but bird ogling isn't the focus. This means tours aren't ideal for young children, but the staff's expertise will entrance grown-up avian enthusiasts and wildlife geeks alike.
5. Mission: Wolf
Nestled in Colorado's remote Sangre de Cristo Mountains, Mission: Wolf provides sanctuary for captive wolves and wolf-hybrids. While a quarter million of American wolves live under human control, only 10,000 pass their days in the wild. Mission: Wolf actively advocates against caging these extraordinary beasts, housing over 30 rescued canines and offering a variety of tourism and volunteer opportunities. The organization instead educates the public "about the value of wild wolves and the drawbacks of trying to keep a wild animal as a pet."
Visitors meet the wolves, participate in feedings and even camp on-site. Guests repeatedly marvel at the knowledge and respect gained via Mission: Wolf. "Where else can you be greeted nose-to-nose by a wolf?" asked one TripAdvisor reviewer. Those unable to visit the isolated alpine haven can find the ambassador program traveling the nation.
Stacey McKenna is a northern Colorado-based freelance writer covering travel, adventure, health and social justice.