The World Is Changing, and in Costa Rica, So Is National Geographic Expeditions
Photos by Steven Diaz, courtesy of National Geographic / Disney
Travel
Features
Costa Rica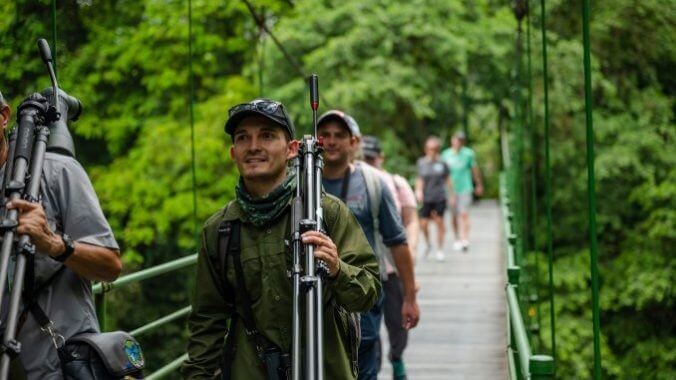 "Get Out There" is a column for itchy footed humans written by Paste contributor Blake Snow. Although different now, travel is still worthwhile–especially to these destinations. Today we travel to Costa Rica.
The more you know about something, the more you care about it. That's the thinking behind a new line of National Geographic Expeditions that abandon some of the high adventure activities of the past, while prioritizing the wildlife education, conservation, and expert research the "Yellow Rectangle" has long epitomized.
That's the takeaway from my recent Costa Rica Wildlife and Conservation trip, the latest of three Nat Geo tours I've joined since 2017. Although this expedition wasn't as physically rewarding or activity-packed as Hiking Patagonia or Japan's 1000 year old trail, I was unexpectedly enlightened by our accompanying scientist, local researchers, and, of course, the beloved creatures of Costa Rica. 
While I would have hoped for more adventure in one of the most thrilling jungles in Latin America (you can do both), I did leave with newfound perspective and appreciation for the successful conservation efforts taking place there. In a world of negative headlines, that realization was just as refreshing as the posh vacation I enjoyed in between my modest, if not puny, attempts to save the world as a traveling gringo.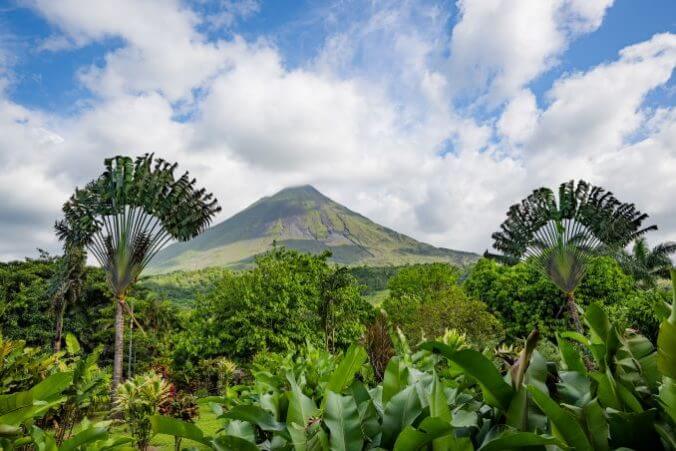 Wildlife the star of the show
Everyone agrees. Costa Rica is the best place to see the most wildlife in the shortest amount of time. That's because this West Virginia-sized country has more biodiversity per square mile than any other nation. That understandably attracts a lot of photographers, nature buffs, and curious explorers. 
At several research stations, national parks, one volcano, and even in town, we saw toucans, wild pigs, poisonous dart frogs, and Pirates of the Caribbean capuchin monkeys hanging upside down like Tom Cruise in Mission: Impossible to get a drink of river water. That literally made my day. 
On real life jungle cruises and walks on sky bridges in cloud forests, we observed slow moving sloths, red eyed frogs, albino spider monkeys, howlers, macaws, and white flocks of birds swooping over rivers like something on Nat Geo TV. We gawked at seriously stunning quetzal birds, killer hawks, creeping tarantulas, Skittle green pit vipers, and several prehistoric crocodiles.
A conservation education
Unless you're old or in grad school, most people don't think birds are cool. Before this trip, I was definitely in that camp. That unexpectedly changed in Monteverde, where researchers are trapping, tagging, releasing, and tracking thousands of birds each year to see how they're thriving in regenerative rain forests. My wife beamed while releasing a hummingbird. I set another bird free and was in awe of how my relationship and respect for fowls instantly improved that morning. I came for the exploration. But I left with an education. 
On select nights before dinner, our humble but incredibly accomplished Princeton PhD (Hi, Jen) gave lectures on where conservation is winning, why scientists suck at storytelling, and how photography and awareness can change that. While planting trees and extracting micro-plastic from critical beaches, we discovered how Costa Rica beat deforestation, is saving endangered leatherback turtles, and why conservation is a privilege for prosperous countries. "We are lucky to engage in conservation," one naturalist told me, noting how just 20 years ago poverty was the priority. 
I left these projects feeling genuinely good about the future—not in a falsified or vapid way. Rather, "We're heading in the right direction and can do this!" way. Encouragement wins. Misanthropy fails.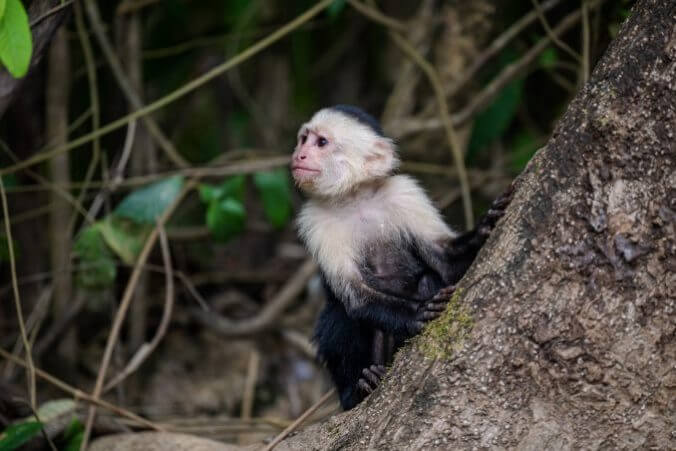 All things considered
Costa Rica is the most popular destination in Central America. It's been that way since the '90s, which means Ticos (as they are called) take as good of care of the many tourists that lifted and keep them from poverty as they do their wildlife. The resorts, the food, the hospitality, and the service are all world-class. And NatGeo Expeditions secured the best throughout our trip, as on past tours. The only downside: some of the highest prices you'll find in all of Latin America. But you get what you pay for. Here that's a lot, from wildlife and scenic rainforests, to adventure thrills and top-rated plantations for premium coffee, chocolate, and sugarcane juice. 
To be clear, this itinerary is primarily enjoyed by retirees and a handful of younger wildlife lovers, according to the local guides I spoke to. It's not ideal for anyone hoping to move a lot. Essentially it's a coach bus tour through amazing jungles with exotic wildlife at every turn, along sloth-paced but scenic roads. The food is fantastic. The resorts are first-rate. Our fearless leader Jose Pablo was flawless, especially when our brand new bus broke down for two hours. Or when he procured a knife so we could feast on fresh mangos falling from the sky at a random coffee shop. Alas, NatGeo hires the best. 
While there were a lot of memorable moments on this trip, they were fewer and farther between than previous NatGeo Expeditions that valued physical rewards, in addition to a feast for the senses. If I were only critiquing the trip from an enlightening, sightseeing, educational, food, and accommodation perspective, I would give it an A+. But since I longed for more movement and thrills, I was a little underwhelmed by the activity-light itinerary. Especially since Costa Rica is proof that you can take care of the planet and have fun. 
As a visitor, why not do both?
---

Blake Snow contributes to fancy publications and Fortune 500 companies as a bodacious writer-for-hire and frequent travel columnist. He lives in Provo, Utah with his adolescent family and two dogs.