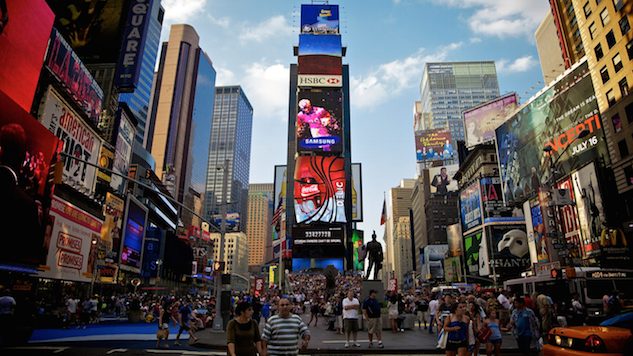 On Saturday, April 22nd, the city infamous for the perpetual honking of horns, screeching of tires and bumper-to-bumper yellow-cab-congested streets will tip it's hat to Mother Earth by declaring 30 blocks of Manhattan streets car-free.
This Earth Day, between 10 a.m. and 4 p.m., 30 blocks of Broadway street between Union Square and Times Square will be free of any vehicular traffic and open to pedestrians and cyclists; better yet, these public plazas will be filled with activities for New Yorkers to participate in that will take place in different districts of Broadway. All of the excitement will begin at 42nd with dance performances and move from there to arts and crafts in the Garment District; sustainability workshops and games will be held Herald Square and on 26th and 27th streets; New Yorkers can participate in dance and fitness classes in Flatiron Plaza and Union Square. Citi Bike is also giving out free day-passes; all you have to do is sign up and a bike is yours for the day to take on a historical tour or explore all of the day's action.
This day is more than turing the city that never sleeps into a pedestrian carnival, or calming the streets from a day of traffic and dissonance—the goal is to send a message that it is possible for even a metropolis as big as New York City to achieve sustainability. "If we're going to craft a sustainable future for our city and our planet, cars will not be the answer and Earth Day is the best opportunity to make this point clear," said Manhattan council member Ydanis Rodriguez. It is an idea that is meant to ignite a movement, "encouraging people to make more thoughtful decisions in their everyday lives, particularly related to transportation," according to Car Free NYC's official website.
Photo by Aurelien Guichard, CC BY-SA 2.0
Amanda Allbee is a travel intern for Paste and a freelance writer based out of Athens, Georgia.