Escape Artist Q&A: Gary Arndt of Everything Everywhere Travel Blog
Photos courtesy of Gary Arndt
Travel
Features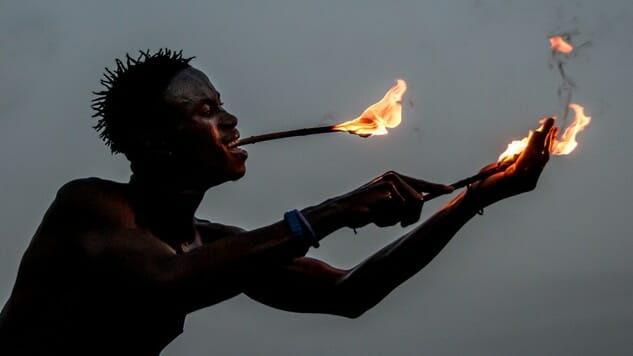 This column, "Escape Artist," is a series about folks who have escaped. More importantly, this biweekly column is for those thinking about trading in their 9-to-5, leg-shackled-to-the-desk existences in order to grab life at the roots and forge their own way. The brave outliers featured in these collection of interviews are the digital nomads, the online entrepreneurs, and the lifestyle trendsetters, who decided it was time to say to hell with the humdrum and go elbow deep to grab life by the roots.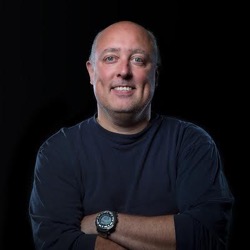 Photographer Gary Arndt runs Everything-Everywhere.com, a travel blog with more than 2 million followers. Arndt sold his house in 2007 and has been traveling the world since. He's visited all seven continents and more than 170 countries. Arndt has been named Travel Photographer of the Year by both the Society of American Travel Writers and the North American Travel Journalists Association. In 2016, he's launching an online photography course, starting a YouTube channel and hosting live events across the United States.
Paste Travel The "escape the 9-to-5" mentality seems to be growing. What have you noticed?
Gary Arndt When I started traveling in 2007, a few people were doing it, but it has become really popular since then. Once The 4-Hour Workweek by Tim Ferriss came out (in April 2007), the trend really started. Now places such as Chiang Mai, Thailand, and Oaxaca, Mexico, are full of expats. The Internet has made this possible.
PT What was the "aha" moment that sparked this for you in 2007?
GA I started an Internet company in the 1990s and sold it in 1998 and started another one soon after that. After the dot-com bubble burst, we lost our biggest account and decided to close shop. I didn't know what to do and went back to school. I started a PhD program in geology and geophysics at the University of Minnesota and realized I didn't like research as much as I like learning. I was in my mid-30s in 2005 and decided to travel around the world. It took a year and a half to sell my house, tie up loose ends and hit the road.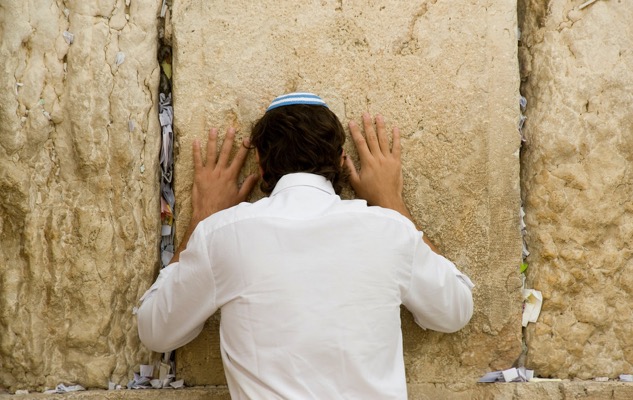 PT Why did you decide to focus on photography, and how did you teach yourself?
GA I bought a camera when I began traveling so I would have great images to put on my walls when I returned. I never intended to become a travel photographer. About nine months into my trip, I was in Hong Kong and realized I should either stop doing my website or start taking it seriously. I looked at travel magazines and put together a plan. I started focusing on photography and over time got better at it. I've posted a photo every day for eight years, and that has forced me to be a better photographer.
PT Do you have a favorite anecdote you'd like to share with Paste readers?
GA I'm responsible for changing a law in a country! Early in my travels in August 2007, I went to Kiribati, an island nation in the Pacific Ocean, which at that time was the only island in the Pacific that required Americans to get a visa. It's a tiny country that had no embassy, and I took a special trip to Fiji to get the visa. I was at the embassy when it opened Monday morning and got the paperwork done. Typically you get a sticker in your passport, but for Kiribati it was a rubber stamp and ballpoint pen. On my way back to Kiribati, it rained and all of my belongings were soaked. The ballpoint bled off the page, and they wouldn't let me in the country. I had my hotel and return flight reserved and had nowhere to go. I had to wait in the airport six hours and take a flight back to Fiji. It was the only time during these nine years that I threw a massive fit. I wrote an email to the Minister of Tourism and explained that nobody benefitted from me being barred from the country. I didn't spend my money and didn't take any pictures to share. It was a complete waste for us all. It turns out he forwarded my email to the prime minister of the country. Now Americans can go there without a visa.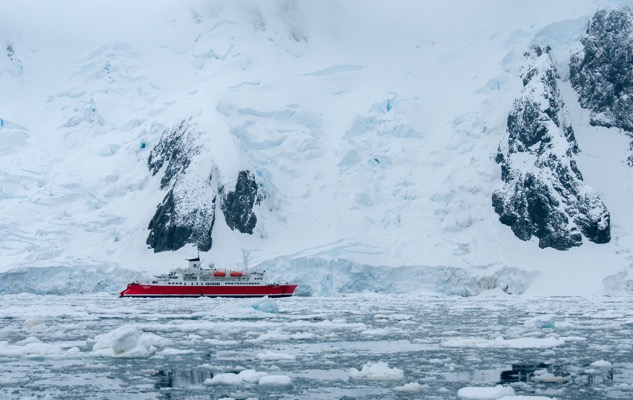 PT What's one tip you have for readers who want to live a life like yours?
GA Make the decision, pull the trigger and do it. When you're on a trip, it's always in the back of your mind that eventually you'll go home, and with this one, it took me months to realize that I no longer had a home. Many people have never had that experience, and that's difficult. People also try to over-plan their trip, and it's far more important to adapt and be flexible. Plus, you'll find that travel is cheaper than you think. You're not paying vacation prices on top of your rent or mortgage. When you get rid of your utilities, car, car insurance and gas, that's a lot of money. I believe everybody should travel for three months at some point in life, whether you go during high school, college, a sabbatical or retirement. You don't have to sell your house for three months of traveling, but it's long enough for you to have an eye-opening experience that goes beyond a vacation.
Carolyn Crist is a freelance journalist based in Georgia. She writes about travel, health and business for regional and national publications.