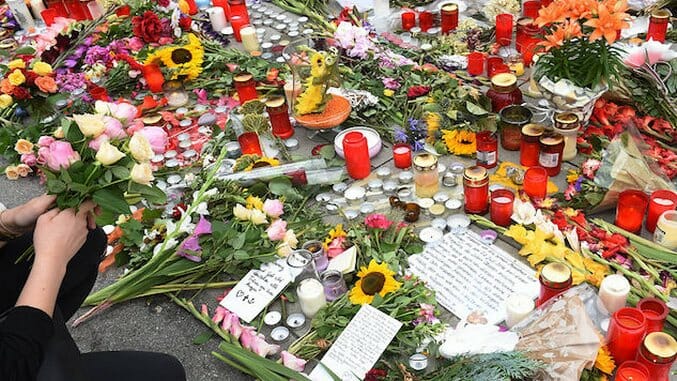 Seemingly every day a new terrorist attack is reported. And seemingly every day more people perceive the world to be a hostile place— thanks 24/7 news. But how many Americans are letting their fears of terrorism dictate their vacation plans?
Allianz Travel Insurance queried Americans on how they feel about travel and traveling amid
such unnerving events, and, perhaps unsurprisingly, Americans take the threat of terror
seriously when it comes to their vacations. In fact, 86 percent of Americans stated they were, in some way, fearful of an attack while on holiday.
This fear, though, varies demographically. Those over 55 fear terrorist attacks the most—which you probably could have guessed. Millennials (18-34) and the middle aged (35-55)
perceived terrorism threats similarly. But millennials, unlike the other generations, expressed
more fear in a U.S. or Canada attack.
Despite terrorism concerns, this fear has rarely prevented Americans from taking said holiday—with 6 percent of respondents actually canceling their vacation because of terrorism concerns and 22 percent going so far as to alter their itinerary.
Those Americans most likely to change their plans are travelers to Europe (42 percent), and this has even been felt by airlines like Air France, who has seen a 5.2 percent drop in revenue.
But just because Americans are likely to change their Euro trip doesn't mean they've stopped booking. Despite terrorist attacks in France, Belgium, and Turkey, flight reservations to Europe are up 10 percent this summer, and Europe, as a whole, has seen an increase in tourists, though is likely due to a weak Euro.
The good news is that American's aren't letting fear dictate their holidays, and rightfully so. From 2004 to 2013, only 80 Americans were killed by terrorist attacks, and, in 2015, for example, more toddlers killed Americans than terrorists. Let that sink in the next time you're planning your vacation.
Tom is a travel writer, part-time hitchhiker, and he's currently trying to imitate Where in the World is Carmen Sandiego? but with more sunscreen and jorts.