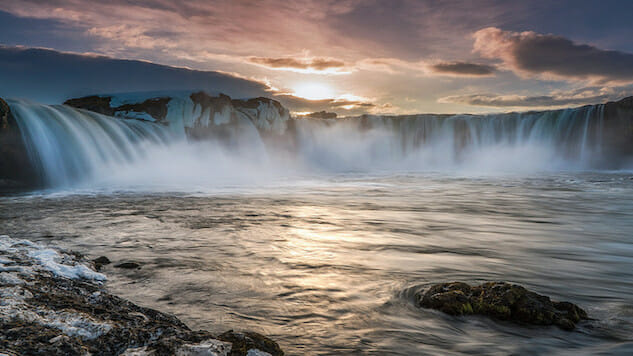 Never thought of visiting Iceland? Well, you might be soon. In our Breakout Role series, we take a look at places that have seen huge increases in tourism in the last few years, and try to figure out what's causing all the hype.
Iceland's tourism is rooted in immersion. It isn't sufficient to just observe the glaciers, mountains, volcanoes and other natural wonders that draw so many people to the Nordic nation; these sights have to be experienced holistically.
"When I go to a lot of [other countries], I feel like whatever you're seeing is kind of like you're an audience member," says Xiaochen Tian, one of the co-founders of Guide To Iceland, an Icelandic travel company. "It's like you're on the opposite side—in a theater and watching. But in Iceland you kind of feel like you're in the middle of it all."
Engaging landscapes have been drawing a few travelers to the island nation for decades, but not nearly in numbers as large as in recent years. Since 2010 alone, Iceland's annual visitors have almost tripled, rising from 489,000 to 1.3 million in 2015, the first time the country saw more than 1 million tourists in a year.

Lights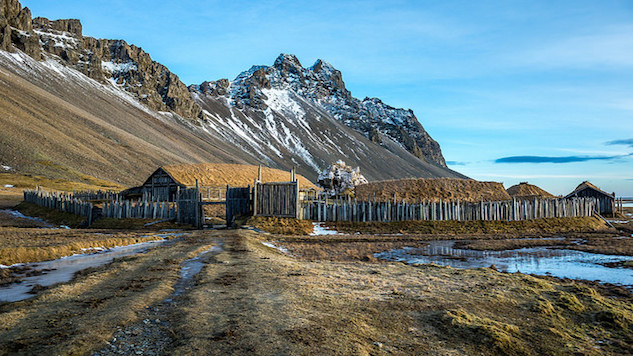 Photo: Serge, CC-BY
The story of Iceland's booming tourism industry is in many ways tied directly to the 2008 Financial Crisis, which was felt especially strongly in the Nordic country. However, as the economy recovered, the lack of reliability in other industries—combined with a major devaluation of the Icelandic krona against the U.S. dollar that made travel from America relatively inexpensive—left the door open for tourism to flourish, and help out a struggling nation in the process.
"I think people are mostly happy [with the increase in tourism]. I mean tourism pretty much saved Iceland after the [2008] financial collapse," says Nanna Gunnarsdóttir, Guide to Iceland's key writer.
Simultaneously, Iceland was beginning to earn global recognition in other ways, with the country appearing as the filming location for a number of blockbuster films and heavily-watched TV series, such as "Interstellar," "Star Wars: The Force Awakens" and "Game of Thrones." This publicity, combined with the popularity of Icelandic bands such as Bjork, Sigur Ros and Of Monsters and Men helped put the country on the map as an emerging tourism hub.

Camera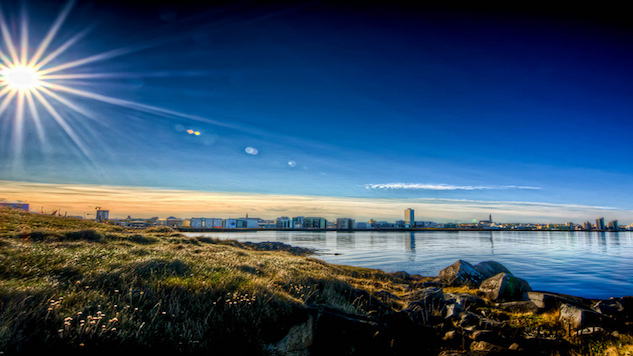 Photo: Ophelia photos, CC-BY
As a nation with a population of only about 330,000 people, Iceland can't deal with hoards of tourists the same way other countries would. For example, there are more Americans who visit Iceland in a year than there are residents in the entire country, a fact which can present some interesting problems.
According to Gunnarsdóttir, the public outrage in regards to tourism is not usually directed at the tourists but at Iceland itself, as the nation's infrastructure has yet to catch up to its increasing number of foreign visitors.
Tian calls tourism a "hot topic" in Iceland, but says the local response has been positive, especially in Reykjavik, the capital, where it's easy to witness the effects of new visitors.
"Most Icelanders in Reykjavik think it really makes the city more dynamic—there's more city life, nightlife, restaurants and all of the services that come with tourism," she says.

Action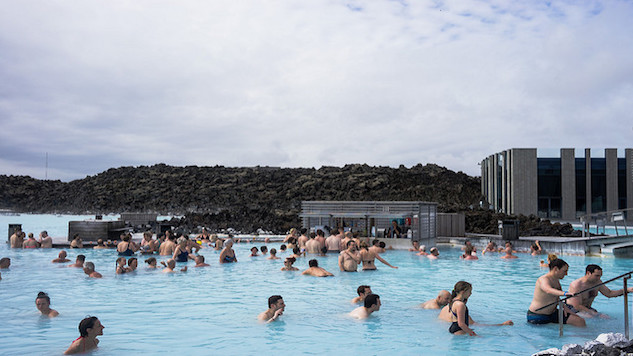 Photo: Dan Ngyuen, CC-BY
Hot springs are an absolute requirement when visiting Iceland, regardless of the time of the year. Aside from the incredibly popular Blue Lagoon for the unacquainted really does have an incredibly pure sky blue color—there are also more obscure sites, such as Viti and Landmannalaugar:, which are both more off the beaten path and more natural in their aesthetic.
In terms of sightseeing in Iceland, the easiest way to see the most is by way of the Golden Circle, a 300 km road that allows travellers to depart from Reykjavik and see the Gullfoss Waterfall, the geysers at Haukadalur, mountains and crater lakes in a single day.
The cost of seeing these beautiful sights is mostly paid in preparation. In order to experience the kind of firsthand beauty she described, Tian advises visitors to do their research before heading to Iceland, and to keep in mind it won't be a typical vacation.
"People who buy a package trip to Iceland and don't really read up on it before are really shocked that we don't have any five star luxurious hotels with including multiple restaurants and swimming pools and helicopter pads," she says. "That's not the tourism you're going to get when you're in Iceland."

When You Go
Flight Rates: $627 – $1,327
Travel Concerns: According to the U.S. State Department, there are no specific threats to Iceland in particular.
Currency Exchange: 1 USD = 115 Icelandic Krona
More Info: Inspired By Iceland is Iceland's primary tourism website, with information about events, activities and destinations within each of the country's regions.
Top Photo: Kris Williams, CC-BY
Dillon Thompson University of Georgia student and freelance writer with a love for travel and an addiction to coffee and hip-hop music.