More People Than Ever Are Traveling to Have Sex
Photo: Maria Carbonell Pagola/LightRocket via Getty
Travel
News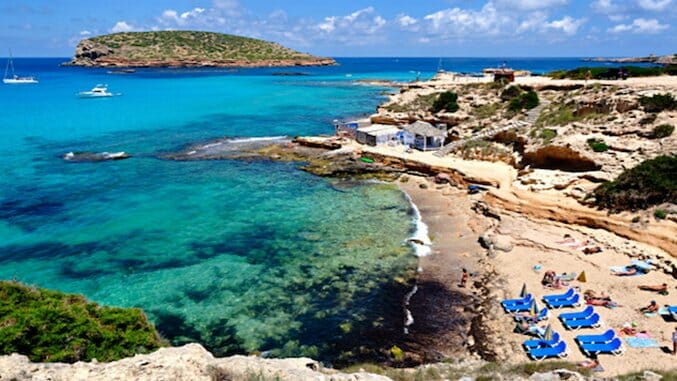 Some travel to experience cultures. Others travel to climb mountains. But another type of traveler has developed and that's the "libertine tourist," someone hitting the road for some sex.
Before "judging" this type of traveler, "libertine tourists" aren't like your stereotypical sex tourist—a middle-aged business man with a penchant for scatology and 18-year-old Thai girls. No, these "libertines" prefer exploratory, legal means for pleasure and exhibition such as nude beaches, swingers' resorts or something like a nun-themed sex party in the basement of a shoddy Berlin apartment complex. Basically, any traveler seeking physical, bodily pleasures on their journey would be considered a libertine tourist, and it's a billion-dollar industry.
Last year, $20 billion was spent on this type of niche travel. France alone, with an estimated 500 swingers' and libertine clubs, generated $1.2 billion in libertine tourism, so it should come to no surprise that people are not only willing to spend big to fulfill certain fantasies but also spend big to surround themselves with like-minded folk who are also satisfying their own sexploits. The trend is so popular in France that The Local ran a series documenting the city's spots for "sexual thrills."
So where exactly can you find these free lovin' paradises? They're literally everywhere: cruises, resorts, villas, clubs, there are even sex trains—and not of the Pornhub variety. According to a Forbes article, "Swingers and aficionados of foam parties, group sex, latex parties, exhibitionism, and other sexual practices reportedly pay large sums for the pleasure of mixing sexual adventures and tourist explorations in many corners of the globe."
Some of the best spots to find fellow libertines include:
-Cap d'Agde, the Disneyland for adults.
-Cruise Desir, a $10,000 per person erotically-themed cruise from Venice to the Croatian coast.
-Runaway Bay, Jamaica, a couples-only resort with a clothing-optional pool and in-room tantra kits.
Tom is a travel writer, part-time hitchhiker, and he's currently trying to imitate Where in the World is Carmen Sandiego? but with more sunscreen and jorts.