Excluding territories and disputed lands, there are nearly 200 recognized countries in the world. Many of them you know: United States, India, United Kingdom, China, France, Germany. Others, you're potentially unaware of. Take a gander at these and give your geography acumen a work out.
Kyrgyzstan
If Mongolia were smaller, further west, and once occupied by the USSR, it might look something like this. This Central Asian country (pictured above) is one of the least known and most picturesque. Wedged between China and Kazakhstan, Kyrgyzstan is rich with haunting landscapes, hospitable nomads, Silk Road bazaars and horse-trekking through yurt-filled mountain passes. To avoid freezing temperatures, best time to visit is June to September.
Isle of Man
Located in the Irish Sea halfway between Northern Ireland and England, Isle of Man is technically a Crown Dependency, meaning it outsources its foreign affairs and military to the United Kingdom … though it operates as an independent country. With just 80,000 inhabitants, there's not a lot of networking opportunities. But people have been living here for nearly 9,000 years. Visitors mostly come for the high-speed TT motorcycle race in June or the spectacular Raad ny Foillan hike that encircles the island.
Andorra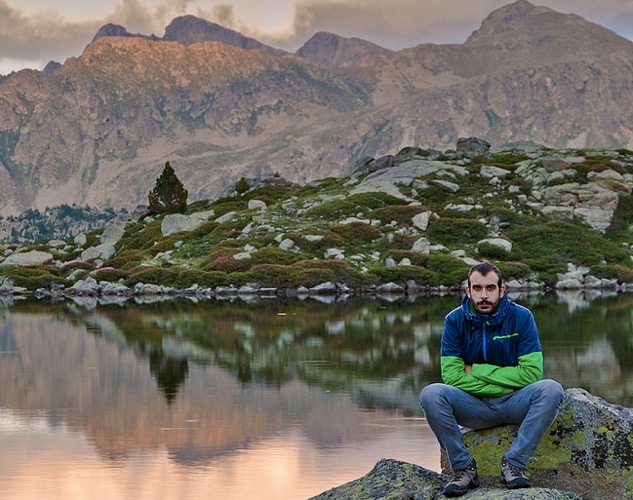 Photo: Miquel González Page, CC-BY
Sandwiched between Spain and France in the Pyrenees, little Andorra is known for its mountain skiing and trekking. Although familiar to some Europeans, the country is routinely overlooked by everyone else. Afterall, it's just one-fifth the size of tiny Rhode Island. Thanks to its low taxes and convenient location, however, Andorra still manages to draw some 8 million tourists per year. The Romanesque capital of Andorra la Vella is also a popular attraction. Fun fact: Just 33% of residents are Andorran, the rest are predominantly Spanish.
Liechtenstein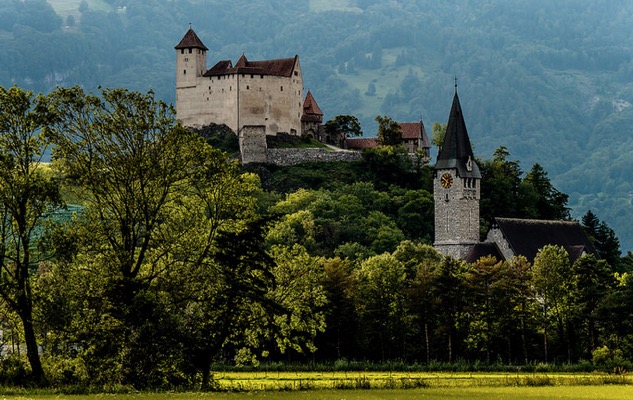 Photo: R?lf ???????, CC-BY

You've probably heard of this place and thought is was a lesser-known Swiss or Austrian city. In reality, it's an itty bitty, lesser-known country in the middle of western Europe. And at just 60 square miles, Liechtenstein is really, really small. But it's big on alpine skiing, road biking, fairy-tale villages and Sound of Music-like landscapes. Best time to visit: December to March for winter sports; May to September for summer hikes.
Lesotho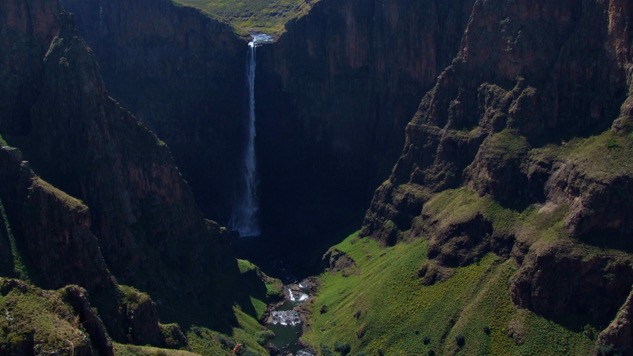 Photo: fiverlocker, CC-BY
Slightly larger than New Jersey, Lesotho is awkwardly landlocked entirely by South Africa. On a map, it could easily be mistaken as a really big lake. Instead, it's the world's only country entirely above 3,000 feet (the lowest point is a stumpy 4,200 feet). All that height does two things. First, it insulates Lesotho culture from its larger neighbor, the most developed country on the continent. Second, it earns the country's nickname of "Kingdom in the Sky." From Maletsunyane Falls to the rolling grasslands of Sehlabathebe National Park, it's also a great place to tour on horseback.
Top photo: Dmitry Karyshev, CC-BY
Off the Grid columnist Blake Snow writes epic stories for fancy publications and Fortune 500 companies. Follow him on Twitter.