America is a big place. By area, we sit at number four in the world. By population, we are number three. The U.S. ranks second (after France) as the most visited nation, but first in terms of time and money spent.
In other words, there's a lot to see and do here. Which is why more than 70 million international tourists (and millions more Americans) descend upon popular places such as New York, Miami, Los Angeles, Orlando and Las Vegas each year.
All deserving spots, no question. But if you want to experience something a little more enigmatic, consider one of these "right side" American cities.
Fort Lauderdale, Florida
After a bunch of college kids pillaged it in the 1970s and 1980s—giving rise to the birthplace of "spring break"—Fort Lauderdale (see image above) fell on hard times. The beach was a mess. People reacted with "ew" upon hearing its name. Attendance dropped.
Millions of dollars were spent renovating the beach in the 1990s, but Fort Lauderdale and "A1A, beachfront avenue!" never regained its popular status. Good for you. This place is stunningly beautiful. Who knew the Atlantic could produce Hawaii-esque, picturesque, white-sanded beaches and teal-blue oceans? Fort Lauderdale knows—that's who.
Pittsburgh, Pennsylvania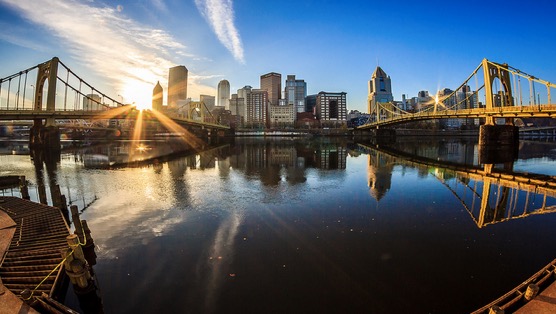 Photo by Jaime Dillen-Seibel, CC-BY
You probably thought of smokestacks and steel upon reading that. You wouldn't be alone if you did. But "the Burgh" (as locals call it) is just the opposite. Located at the confluence of three rivers, inviting yellow bridges and green rolling hills, Pittsburgh is drop-dead gorgeous.
The view from Mount Washington is often voted the most scenic of any American cityscape. The ballpark is a looker, too. But Pittsburgh's beauty is more than skin-deep. There are lots to do (including the exceptional "Bicycle Heaven" museum), cheap food and amazingly friendly people. Even the metalheads are nice!
Charleston, South Carolina
It's a good thing those damn Yankees didn't burn Charleston like they did Atlanta during the Civil War. If they had, the former might not be as pretty as she is today. And my, is she a looker.
As distinctive as New Orleans (but cleaner), seaside Charleston has that laid-back, Old South feel. She gets bonus points for having mossy oak as well as palm trees. And extra credit for inventing shrimp and grits.
Make no mistake: Charleston cracks the top 50 most-visited cities in America list. But it's so damn charming that it deserves to be higher.
Kansas City, Missouri
Kansas City nearly didn't make this list. Not because it's unworthy. But because it's errantly regarded as a Midwest city, even though it's located slightly on the eastern side of America, according to Google Maps.
Boring geography lesson aside, what you really need to know is this: More fountains than Rome. More pedestrian friendly boulevards than Paris. The American Jazz Museum. The World War I Memorial. And the best dry-rub barbeque in the nation at Oklahoma Joe's (on the Kansas side).
Baltimore, Maryland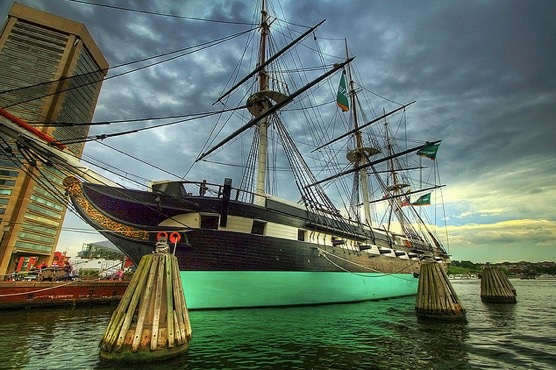 Photo by Steve, CC-BY
Whatever you do, don't come here. You'll probably get murdered if you do. Haven't you seen The Wire? Don't you know about Baltimore's legendary homicide rates and recent riots? Seriously, this place is horrible.
You can choose to believe that if you want. Or you can see this waterfront wonder for yourself and discover why it's regularly voted one of the best underrated cities in America. The choice is yours.
Lead Photo by Daniel Piraino, CC-BY
Off the Grid columnist Blake Snow writes epic stories for fancy publications and Fortune 500 companies. Visit his website or follow @blakesnow.