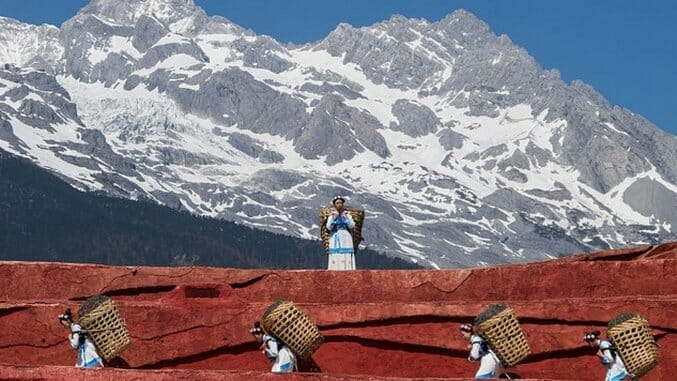 If you're reading this, chances are you want to visit China someday. Maybe you want to see the epicenter of the Orient … how the oldest surviving civilization—4,000 years—still operates. Maybe it's the number of people, nearly 1.4 billion of them. Perhaps you just want to travel halfway around the world. Whatever the reason, you've made a wise decision. Before beginning your journey, here are five things to help you on your way.
1. Don't Worry
China is one of the safest countries in the world. This goes for individual, female, and even travelers with kids. There are no vaccine requirements or travel advisories to worry about. If you don't believe me, notice the lack of bad news. Nevertheless, China's size, communist government and air quality might discourage some Western visitors. Don't let it. You'll be fine. Just ask one of the 56 million foreigners who visited last year.
2. How to Make Friends
Eastern thought is very different than Western. In China's case, always refuse gifts with "no thank you&#8221 (pronounced boo-yon shey-shey) and compliments with "boo-shey." A good guest is supposed to refuse at least once. A good host is supposed to offer at least twice. This is a foreign, but important, social norm. On a related note: give and receive gifts with both hands to show you appreciate the person. Smile with your eyes as much as your mouth when greeting others, and unless you know a person well, formally address them by last name as a sign of respect.
3. Act Like A Boss
There are some things you shouldn't do. Never leave your chopsticks poking out of a bowl and don't fidget with them. It's very rude. As in most Eastern cultures, public displays of affection are still frowned upon. When in doubt, handshake with both genders and all ages. With younger Chinese, an instructive fist bump will likely produce shared smiles. Lastly, using simple Mandarin phrases such as hello (knee-how) and thank you (shey-shey) will go a long way to enhancing your enjoyment and influence during your visit.
4. Getting Around
Driving in China is a nightmare, especially in big cities. So take a taxi or rideshare (Uber or Didi) and hold on for dear life. As a pedestrian, note that cars have the unofficial right-of-way. And always haggle, even with food merchants who are known to gouge foreigners. As a general rule, stores will start at 10 times what you should offer. If unsure, ask a local what they would pay for something.
5. Best Time to Visit
Spring, fall or non-holidays when the weather is nice and tourists are light. For Americans, a $140 Visa is required and takes four business days to process. Y?lù shùnf?ng!
Photo: CEphoto, Uwe Aranas, CC-BY-SA-3.0
Off the Grid columnist Blake Snow writes epic stories for fancy publications and Fortune 500 companies. Follow him on Twitter.