The natural world doesn't scheme for visitor money. It doesn't care what you think of it. It doesn't try to attract tourists. It just does. Which is why we have designated national parks, adventure tours and outdoor places of interest in this list of tourist traps. Industrious humans, on the other hand, are always chasing paper. In some cases, there's nothing wrong with fun or interesting man-made diversions, especially while on vacation. In other cases, the moniker deserves its negative connotation—an experience that's best avoided.
Whatever your opinion on the subject, the following destinations are worth getting "trapped" in. In spite of clichéd reputations, over-commercialization and interfering crowds, these places are worth visiting.
Disneyland
Anaheim, California
Americana for young-at-heart imagineers. That's what Disneyland (pictured above) is. That's why more than 70 million people visit it or one of its copy-and-paste siblings each year. Not only is Disney overtly associated with kids, it's undeniably synonymous with superb, no-expense-spared service, which is why the "Happiest Place on Earth" is so well received by adults and children alike.
Of all the things you can do in this legendary country, even Lonely Planet recently named Disneyland and its "smiling masses" a top five American attraction. With the right timing and perspective, the real Disneyland in Southern California is enchanting.
The Great Wall
China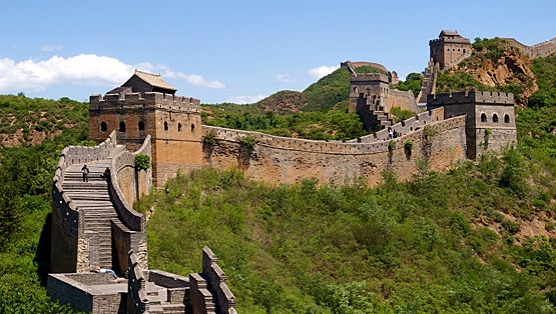 Photo: Wikimedia Commons/Jakub Ha?un
Never mind that you can see this thing from space. You're no astronaut. Never mind that it's rife with crowds and trinket salesmen. You don't come to this for those. You come to appreciate the monumental achievement of a 5,500-mile wall. Situated along the east-to-west line of northern China, The Great Wall was originally erected to protect obsolete empires from invasion, cross-pollinating cultures and tax-free imports from the Silk Road. It remains a reminder of the great lengths humans will go to avoid change.
Machu Picchu
Cusco, Peru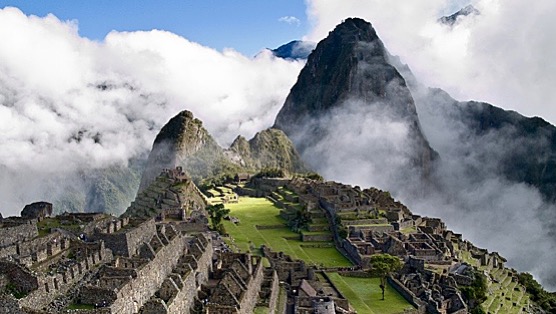 _Courtesy of Peru Tourism
Like Disneyland, Machu Picchu requires strategic planning and flextime to avoid the crowds. There are a lot of them, over 2,500 per day. There are also a lot of annoyances. Some authorities demand a $300 "professional photographer" permit if you show up with a nice SLR lens, there is a lack of bathrooms and off-putting fees at every other turn.
And then there's the view. The 5-star, picturesque, "Is this place real?" Lost City which sits high on a misty Andes mountaintop, along the fabled Inca Trail. It's popular for a reason, a once-in-a-lifetime one at that.
The Pyramids
Giza, Egypt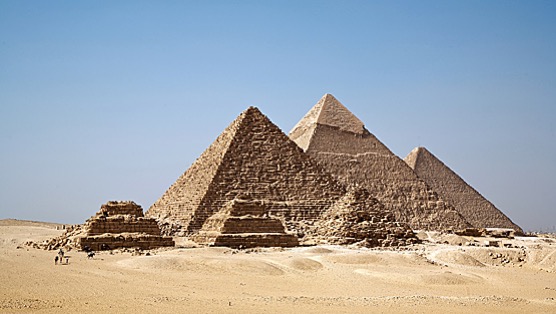 Photo: Wikimedia Common/Ricardo Liberato
The world's most renowned and enduring pyramids have seen better days. Located on the edge of Giza, Egypt's third largest city, the ancient burial complex provided target practice for Napoleon's soldiers, swarms with irritating solicitors and then there was the recent looting during the 2011 uprising.
But the Giza Plateau is also home to some of the most impressive ancient monuments in human history, including the Great Sphinx, the Great Pyramid of Giza and other large artifacts. The site is the oldest of the Seven Wonders and as priceless as ever.
Niagara Falls
New York and Canada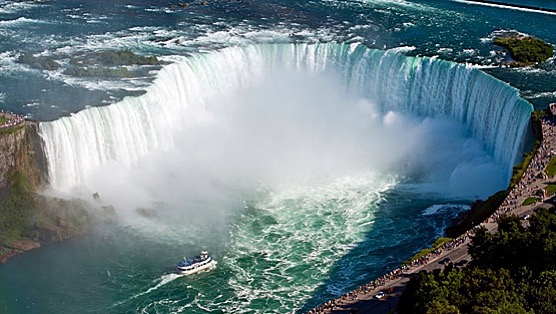 _Courtesy of Niagara Falls Tourism
Awe-inspiring power. That's the best way to describe the world's fastest-flowing waterfall and the highest and widest in North America.
Located on the Niagara River, which drains Lake Erie into Lake Ontario, Niagara is really a set of three waterfalls. From most impressive to still-impressive: Horseshoe Falls on the Canadian side, and American Falls and Bridal Veil Falls on U.S. soil. Like all of the earth's greatest attractions, this overcrowded place will stay with you.
Off the Grid columnist Blake Snow writes epic stories for fancy publications and Fortune 500 companies. Visit his website or follow @blakesnow.