Here's something you already know: The Internet is awesome. It informs, entertains, guides, connects and empowers us.
It also helps us save a boatload of money, avoid buyer's remorse and make smarter decisions. This is especially true for travel. Here are five proven tools for doing just that.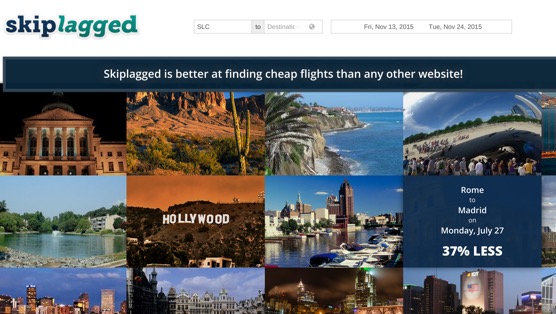 Countless go-betweens advertise the cheapest airfares. Skiplagged actually delivers, often exposing flights for hundreds of dollars less than other sources.
The trick: Skiplagged deals in the controversial but cost-effective practice of "hidden city" or "point beyond" ticketing, which lets passengers book a less-popular destination for lower fares (say Buffalo) with the intent of de-boarding early at a more-popular (and usually more expensive) destination, such as New York.
The hack only works for multi-stop flights, you can't check bags and you're screwed if your flight is rerouted. You also run the risk of losing your frequent flier miles. But if you can stomach all that, Skiplagged can save you hundreds.
Boring name. Formerly ugly site (until the recent addition of banner images). Nevertheless, WikiTravel is arguably the best crowd-sourced travel guide for every continent, country, state, city and even specific attractions.
It's basically the Wikipedia of travel. And it offers helpful advice for first-time visitors on things to see, do, say and eat, along with entry requirements, cultural advisories and best ways to get around.
Better, more unique and personable accommodations for less. That's what Airbnb gets you. It lets you travel without being a tourist and live among the people. And it often comes with sweet perks such as a free local guide, free breakfast and free area amenities.
If you haven't tried it yet, book a stay with a four-star or higher host and become a believer. There's still value in hotels. But room, apartment or entire house-sharing is a revelation.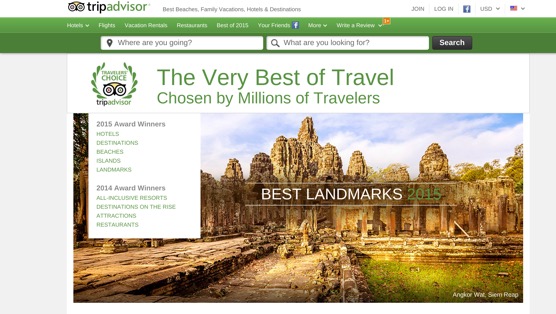 Behold, the Google of traveler reviews. Some 350 million people visit TripAdvisor each month. In fact, the site hosts more than 225 million reviews of 5 million accommodations, restaurants and attractions.
In other words, TripAdvisor lets you quickly find the cream of the travel crop. And not just for popular spots or well-known attractions. With so many reviews in its database, TripAdvisor can even lead you to lesser-known gems and up-and-coming properties.
Food is a big part of travel. Maybe the second best part of it. While you might already use Yelp or Google reviews for local food recommendations, you might inadvertently forgo their collective awesomeness when traveling out of town. Doing so can result in an upset stomach or overrated word-of-mouth tourist traps.
So the next time you travel, load the current top picks, work your way down the list as your proximity allows and bon appétit. Your palate and wallet will thank you.
Off the Grid columnist Blake Snow writes epic stories for fancy publications and Fortune 500 companies. Visit his website or follow @blakesnow.