Off the Grid: 5 State Parks that Deserve National Attention
Photo: Flickr/South Dakota & Total Mayhem
Travel
Lists
State Parks
Thanks to an inordinate amount of U.S. National Parks—58 to be exact— it's easy to see why travelers often overlook the seemingly "lesser" State Parks.
But just because the feds have yet to recognize the following state parks doesn't mean you should do the same. On the contrary, you'd be wise to get them on your radar, since many of the below are as fascinating (if not more) than existing national parks.
Snow Canyon State Park
Utah
If Snow Canyon (pictured above) were located in any other state, it would arguably be a national park. Since Utah has five national parks and eight national monuments, however, politics will probably keep little Snow Canyon a state park forever.
And that's okay. Visitors who spend a day or two here en route to more popular parks will be treated to righteous sand dunes, fewer crowds, quick slot canyons, and one of the best overlook trails in Southern Utah.
Custer State Park
South Dakota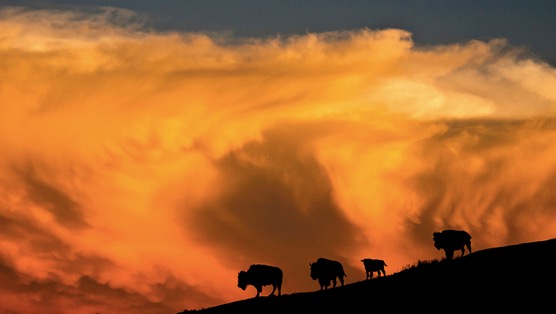 Photo: Flickr/South Dakota
Go for Rushmore, Devil's Tower and Badlands. Stay for Custer. That's what most travelers end up realizing upon visiting this highly underrated part of the country—the haunting Black Hills.
Here, the Sylvan Lake loop trail will stop you in your tracks at several turns. The tunnel-filled Needles Highway and jetting nearby peaks will delight you. And the 1,500 grassland-roaming bison will calmly intimidate you.
For road-trippers and hikers alike, Custer State Park easily deserves its 5-star visitor rating.
Franconia Notch State Park
New Hampshire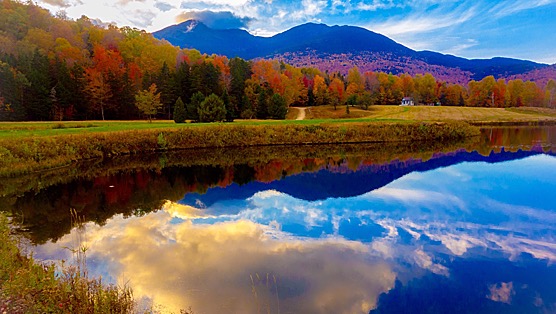 Photo: Flickr/Sakeeb Sabakka
The problem with state parks is their esoteric, often memorialized naming that fails to help travelers appreciate the draw. This is especially true of Franconia Notch. It should really be called "Wicked Good Year-Round New England State Park."
That's because this place is hella scenic in winter, summer and especially autumn—when famous deciduous forests remind the world in fantastic reds, yellows and oranges that dying can be a beautiful thing. Situated near the northwest corner of the White Mountains, there's swimming, skiing, hiking, canoeing and tremendous views along the popular aerial tramway.
Itasca State Park
Minnesota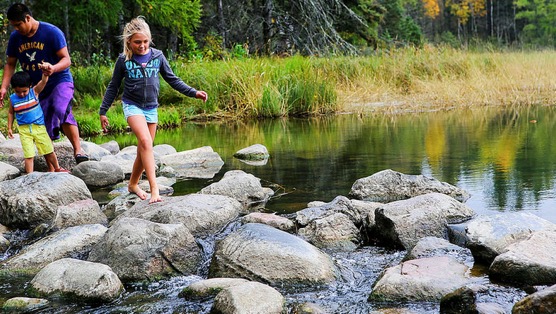 Photo: Flickr/Holly Hayes
Deep in the heart of the land of 10,000 lakes—that's no overstatement, there's nearly 12,000 lakes in Minnesota—there is a place called Itasca State Park. It's over 32,000 acres big and is a favorite spot for camping, hiking, biking and fishing.
It's also where the Mississippi River starts. Like other parks on this list, the picturesque Itasca and its centerpiece lake feels more like a national than state park. Best to visit is in fall or summer.
Jedediah Smith Redwood State Park
California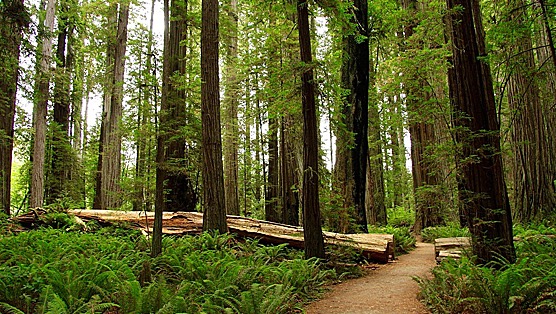 Photo: Wikimedia/Chmee2
If you only visit one Redwood park, make it this one. Yes, Jedediah Smith is the rare breed state park that's better than the nearby federal one.
The best way to experience the park is along Howland Hill Road, a six-mile one-lane dirt road that pins you right up against the world's tallest trees, the massive, 300-foot tall coast redwoods. If you go, don't miss sacred Stout Grove. The place is surreal.
Honorable Mention
Jockey's Ridge State Park—the largest East Coast sand dune located on the endless Outer Banks of North Carolina.
Off the Grid columnist Blake Snow writes epic stories for fancy publications and Fortune 500 companies. Visit his website or follow @blakesnow.