France is the most visited country in the world, and Provence—with its lavender fields, pristine coastline, film festivals and village life—has long been one of France's claims to fame. But it's not just about Cannes and Nice; lift its glitzy veneer and you'll discover Provence's hidden charms. Authenticity lurks around corners and dances in bistro chalk scribbles, which reveal stories from the core of its terroir. Joie de vivre clings to the vines that sway in the breeze and swirls around a glass of crisp rosé. Savoir faire lives in the rough hands of a winemaker, and their smile. If you're prepared to wander off the beaten path, you'll be rewarded with tranquil villages, stunning natural landscapes and deserted shorelines.
1. Château de Vauvenargues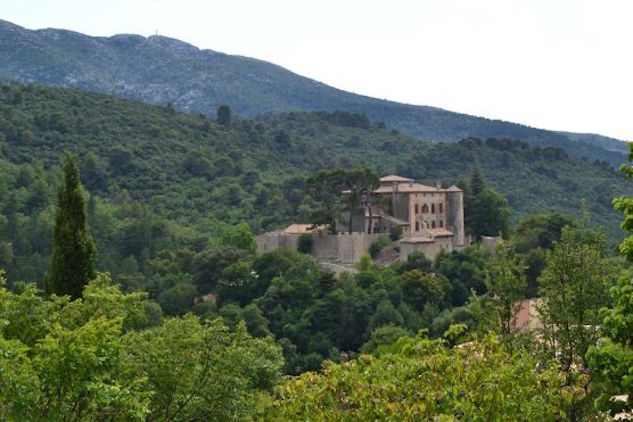 Nestled at the foot of the Mont Sainte-Victoire in Vauvenargues is Pablo Picasso's château, where he lived with his family during the last years of his life. His studio still remains exactly as he left it, strewn with discarded paintbrushes and dried-out pots of paint. A bucolic frieze he painted directly onto the plaster frames the bathtub. And perhaps most significantly of all, the great man himself is buried on its grounds. While the castle is not always open to the public, visitors can still witness the stunning scene that inspired Picasso in his later life, and embark on one of the many hiking trails nearby.
2. Île Sainte-Marguerite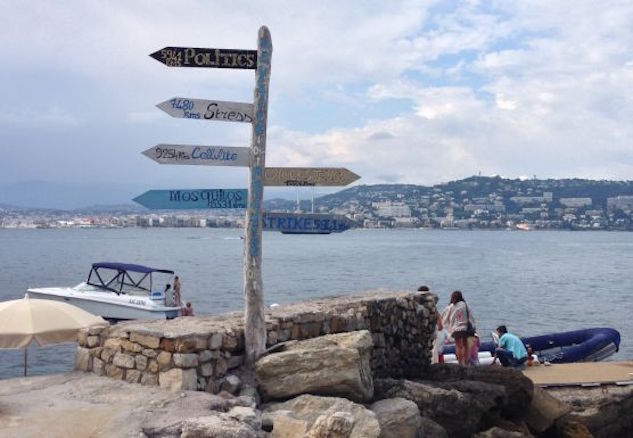 Skip the crowds and overpriced cocktails of Cannes and take a boat to Île Sainte-Marguerite. Half a mile from the shore, Île Sainte-Marguerite is also a national park. With its shaded pebble beaches and nature trails, the island provides welcome relief from the heat and tourists of mainstream Provence. Pine and eucalyptus trees take you on an aromatic journey through forest, sea and sky, where birdwatchers can spot native species. Wandering along the island's paths will lead you to historical monuments as well as a trendy bar or two—unless the gentle lapping of the waves lulls you to sleep, which is totally fine too. Just as long as you wake up for the last boat back to shore.
3. Bar sur Loup
You won't find any other tourists in Bar sur Loup (pictured at top); instead you'll be met with all the makings of an idyllic French village. From the bar tabac teeming with local characters and their stories to the fantastic bakery rolling out flaky, buttery croissants every morning, you'll be able to walk Bar sur Loup's narrow cobblestone streets in complete tranquility. Situated between mountains and sea on a popular cycling route, this undiscovered gem has few hotels, as locals are very protective of their enchanting home. The chef of the local bistro on the main square was recently granted the prestigious title of Maître Restaurateur for his attention to quality ingredients and culinary talents.
4. Les Calanques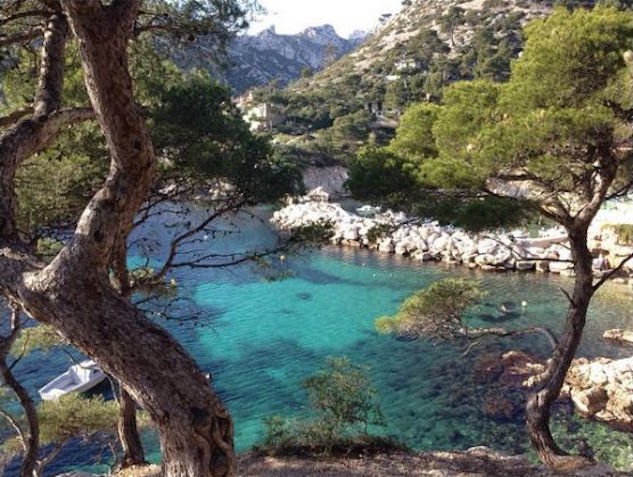 The road along the French Riviera is a well-trodden one, but what many travelers don't realize is that further up the coast lays a stunning landscape waiting to be discovered. In the past, Marseille has struggled to shed its reputation for crime and poverty but it is now slowly catching up with its glitzier rivals. More grit than glam, Marseille has a crumbling beauty that lends it a unique charm, and its surrounding natural wonders rival any other part of the coast. The 12-mile narrow stretch between Marseille and Cassis known as Les Calanques rewards visitors with plunging cliffs, crystal clear waters and not one ugly resort development in sight and is perfect for a leisurely stroll, casual drive or serious hike.
5. Crillon le Brave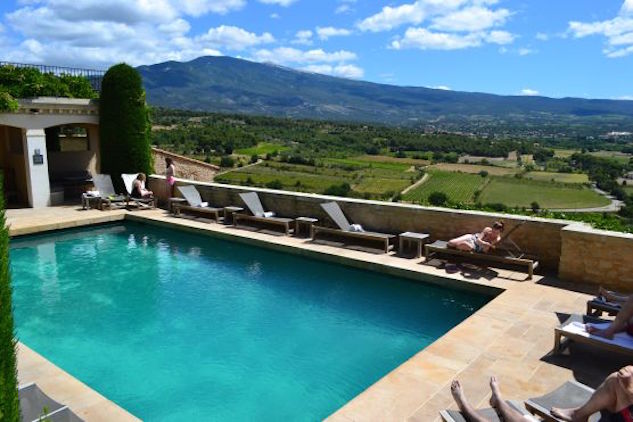 Why stay at a hotel when you can check in to a historic hamlet? Comprising a renovated presbytery, stables, and school, Hotel Crillon le Brave has been transformed into a secluded luxurious hideaway tucked into vineyards and olive groves. Modern rooms are minimally decorated with free-standing bathtubs and enormous beds, but true wonder lingers in the cobblestone alleyways that connect its various buildings. Turn one corner and take the stony steps down to the restaurant for creamy foie gras and zesty lemon tart; turn another and stumble across a secret sitting area where a crack in the wall leads the eye to rolling hills, vines and olive trees, and not a soul in sight. Borrow a bike and take off down the winding road to a nearby vineyard for tours and tastings—but be prepared for an uphill climb on your way back to camp. Luckily there's an outdoor pool on the terrace where you can cool off and admire the panorama.
Zosia Swidlicka is a traveler that writes. With homes all over Europe, she is currently based in Brooklyn, New York.