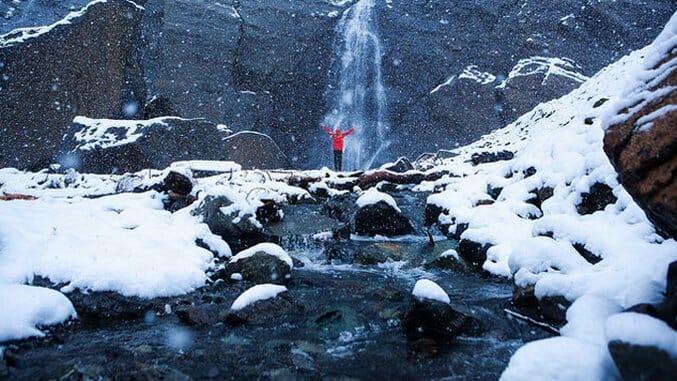 When most people think of taking a trip during winter, they either plan to head to endless-summer destinations or wait to travel until the weather warms. The destinations on this list, however, aren't for snowbirds looking to escape the cold, but rather those looking to embrace it and all the beauty it has to offer. From ice caves in Washington to glaciers in Iceland, these seven icy attractions are well worth having to endure colder temperatures and the extra layers you'll have to pack to visit them.
1. Perito Moreno Glacier
Los Glaciares National Park, Argentina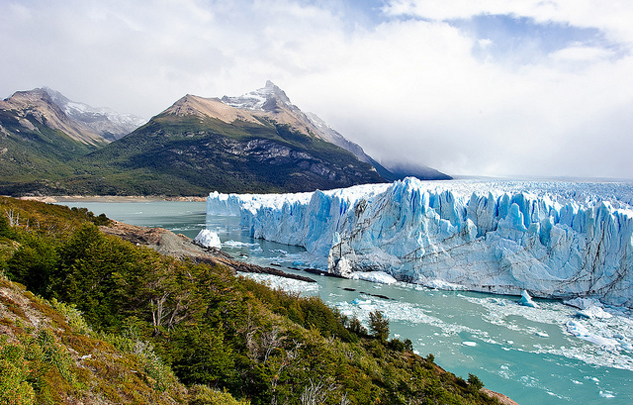 Photo by Reeve Jolliffe, CC BY-NC-ND 2.0
Patagonia is a common bucket list item for adventure travelers and its Perito Moreno Glacier is a perfect example of why. At nearly 100 square miles in size and serving as the world's third largest fresh water reserve, it's a behemoth. The glacier sits in Argentino Lake less than two hours from El Calafate, a popular hub for those visiting the UNESCO World Heritage Los Glaciares National Park and the base point from which many day trips to the glacier and hiking excursions leave.
2. Vatnajökull (Vatna Glacier)
Vatnajökull National Park, Iceland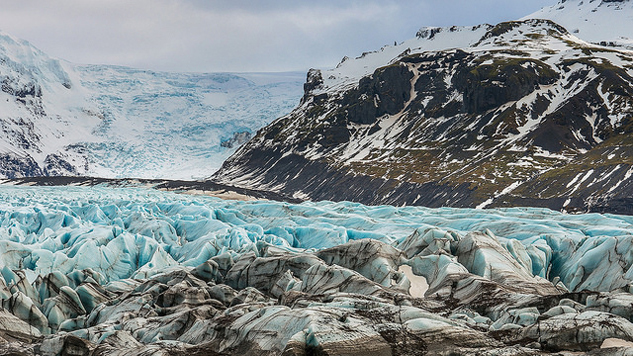 Photo by Kris Williams, CC BY-NC-ND 2.0
Vatnajökull is Iceland's showpiece glacier, which is quite the honor considering the country is full of them. At more than 3,000 square miles, it's also one of Europe's largest. The dramatic landscape has lent itself to Hollywood a number of times as well. Scenes from HBO's Games of Thrones, as well as the James Bond film A View to a Kill were filmed at Vatna Glacier.
3. Big Four Ice Caves
Granite Falls, Washington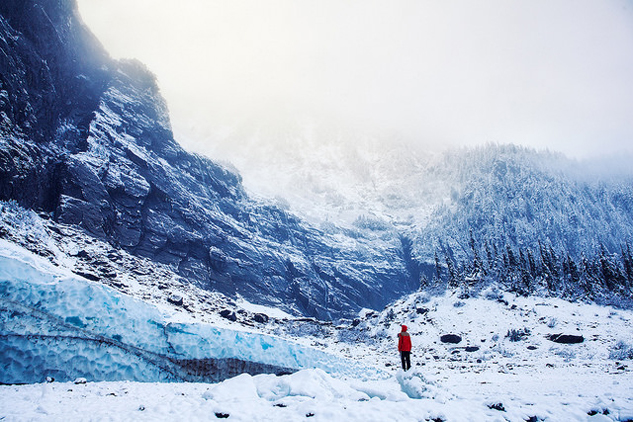 Photo by Michael Matti, CC BY-NC-ND 2.0
Hiking the popular Big Four Ice Caves in the Mount Baker-Snoqualmie National Forest of Washington offers views of the Cascade Range's more than 6,000-foot high Big Four Mountain, the lowest elevation glacier in the contiguous United States, as well as its ice caves. The hike is just over two miles and is as easy as the caves are impressive, which are formed from a combination of melting snow, wind and waterfalls.
4. Mendenhall Glacier Ice Caves
Juneau, Alaska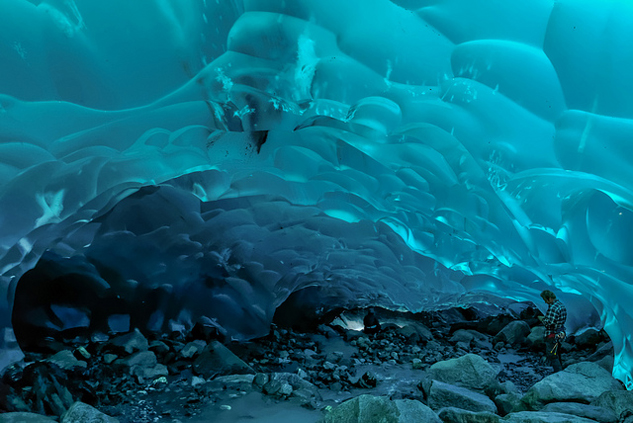 Photo by Andrew E. Russell, CC BY 2.0
To witness the surreal beauty of the ice caves at Alaska's Mendenhall Glacier, you have to earn it. The caves aren't easily accessible and are considerably dangerous as the glacier is moving and the caves are at risk of collapsing at any time. If seeing them with your own eyes is a must, you'll need a pair of crampons, a reputable guide and nerves of steel. Hiking Mendenhall Glacier as a whole is far less risky, but still very challenging. It covers over 13 miles of the more than 5,000-acre Mendenhall Glacier Recreation Area in the Tongass National Forest. Guided tours out of Juneau, just 12 miles away, are common and recommended for those planning a visit.
5. Grinnell Glacier
Glacier National Park, Montana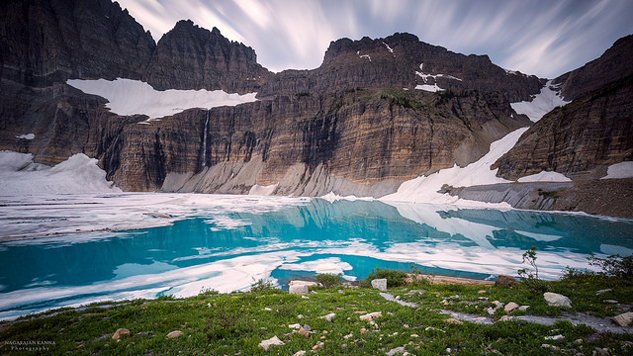 Photo by Nagarajan Kanna, CC BY-NC-ND 2.0
While most of the glaciers that helped form and earn the park its name have disappeared over the last 12,000 years, Glacier National Park remains one of most spectacular landscapes in the world. There is no shortage of sights and trails to hike, including the must-see Grinnell Glacier. Located in the Many Glacier area of the park, it covers just over 150 acres. Like many of the glaciers on this list, Grinnell is in a state of substantial retreat and is at risk of disappearing, making it all the more worthwhile a visit. If you're looking for more inspiration, visit the park's curated Instagram feed and you'll be itching to plan your trip.
6. Fox and Franz Josef Glaciers
Tai Poutini National Park, New Zealand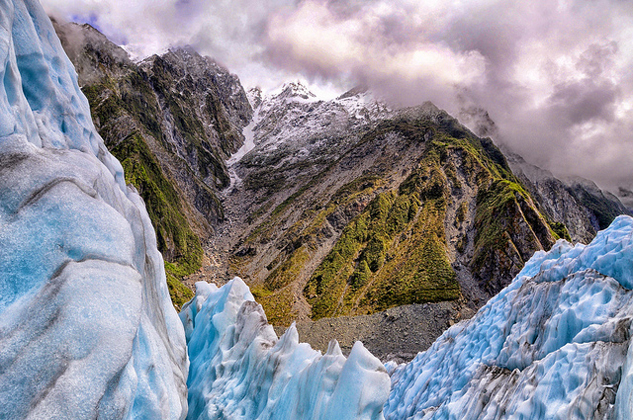 Photo by Venson Kuchipudi, CC BY-NC 2.0
On the west coast of New Zealand's South Island you'll find not one, but two incredible glaciers. The Franz Josef and Fox glaciers call the Tai Poutini National Park home. With the right equipment, you can hike both glaciers with relative ease. Another popular option is to witness them at a distance by helicopter tour. Franz Josef measures 7.5 miles long, while Fox glacier is only slightly bigger at 8.1 miles long. Both are surrounded by the stunning beauty of Te Wahipounamu, a UNESCO World Heritage park filled with temperate rainforest, waterfalls, fjords and mountains.
7. Margerie Glacier
Glacier Bay National Park, Alaska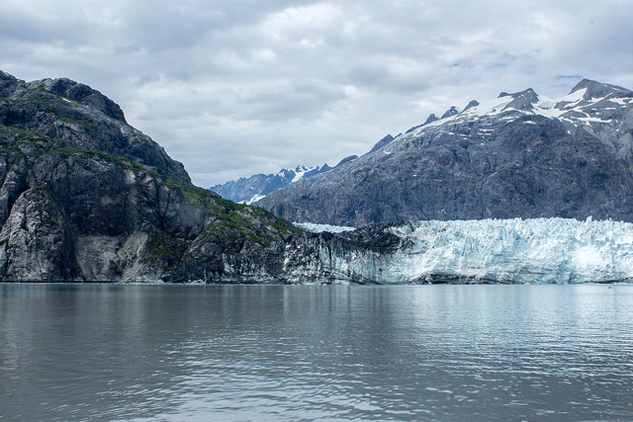 Photo by Mark Byzewski,CC BY 2.0
No list of icy attractions would be complete without a nod to Glacier Bay National Park. At 3.3 million acres, it's home to a diverse landscape that includes temperate rainforest and fjords. One of its most impressive features is 21-mile-long Margerie Glacier and the adjacent Grand Pacific Glacier. Both are accessible by air or water, making them a popular attraction with large cruise liners.
Top photo: Michael Matti, CC BY-NC-ND 2.0
Paste Travel's Bucket List columnist Lauren Kilberg is a Chicago-based freelance writer. Her travels have found her camping near the Pakistani border of India and conquering volcanoes in the Philippines.