Among many things, travel is about challenging yourself. For some of us it can be as big as facing a fear of flying so you can experience a new culture. For others it might be trying a local delicacy you wouldn't otherwise, like balut (boiled duck embryo) in the Philippines or bondegi (steamed silkworm pupae) in Korea. One of the best rewards of travel comes from forcing yourself to have new and sometimes uncomfortable experiences. Hence, these ?eight adrenaline-spiking zip lines. Whether you suffer from acrophobia or not, flying over ancient Indian forts, desert landscapes and lush rain forests at 40 or more miles per hour will certainly provide a thrill, as well as a memorable way to experience these destinations.
1. ZipRider
Royal Gorge, Colorado
The ZipRider (pictured above) is all about hands free and high speed zip lining. They have locations around the world from South Korea to Switzerland, but their Colorado course stands out among the rest. The line propels you 1,987 feet across the Royal Gorge. Even safely secured in your harness, it might be hard to look down as you fly 1,200 feet over the Arkansas River.
2. Dragon's Breath Flight Line
Labadee, Haiti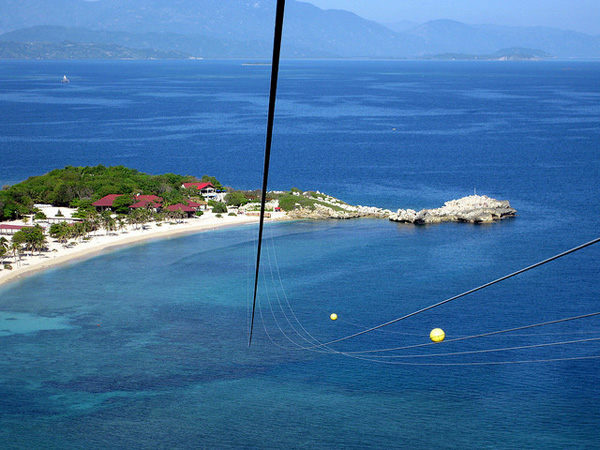 Photo via Flickr / by K1ng
On Labadee, Royal Caribbean Cruises' private Haitian island, you can ride the 2,600-foot Dragon's Breath Flight Line over the bay. From the top, the line looks like it disappears right into the water, but rest assured you'll land comfortably on solid ground after a 40-or-more-mile-per-hour trip. When you do, you'll be able to say you've ridden the world's longest overwater zip line.
3. Flying Fox at Mehrangarh Fort
Jodhpur, India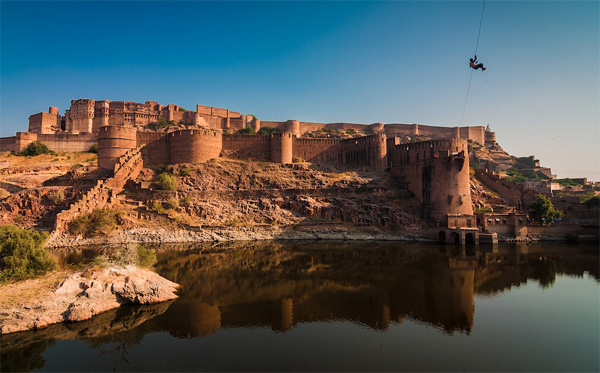 Photo via Flying Fox
Adventure and history join forces at the Flying Fox zip line course over Mehrangarh Fort, one of the largest in India. You'll learn about the fort's past through stories and have it illustrated by unprecedented views of the property and India's "Blue City." The zip line course, consisting of six parts, will take you over desert lakes, gardens and rocky ravines surrounding the fort. While you're up there, you might recognize the view. Mehrangarh Fort has appeared in a number of films, including The Dark Knight Rises.
4. Mega Zips at Mega Cavern
Louisville, Kentucky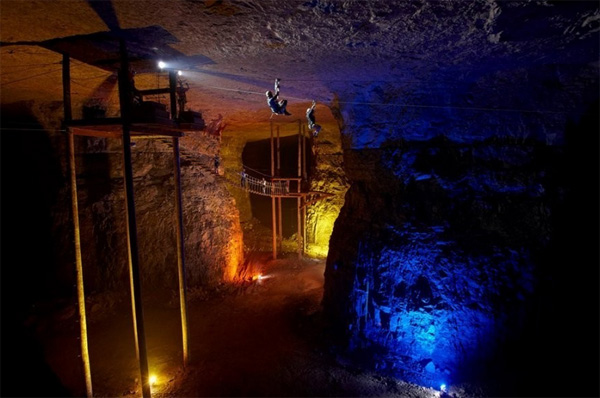 Photo via Mega Cavern
Spelunking is great, but touring a cave by zip line is even better. At Louisville's Mega Cavern you can ride the world's only functioning underground zip line. The Mega Zip features six lines for you to complete over the course of a several hour guided tour.
5. TreeTop Crazy Rider
New South Wales, Australia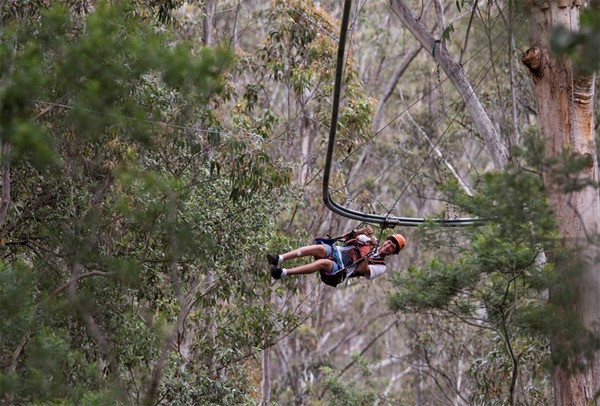 Photo via TreeTop Crazy Rider
TreeTop Crazy Rider is equal parts zip line and roller coaster. The two courses available twist, dip and zip you through the Ourimbah State Forest. Riders remain harnessed the same way they would on a traditional zip line, but the track makes sharp turns and whips you 540 degrees around a tree as you travel along.
6. Flight of the Gibbon
Thailand and Cambodia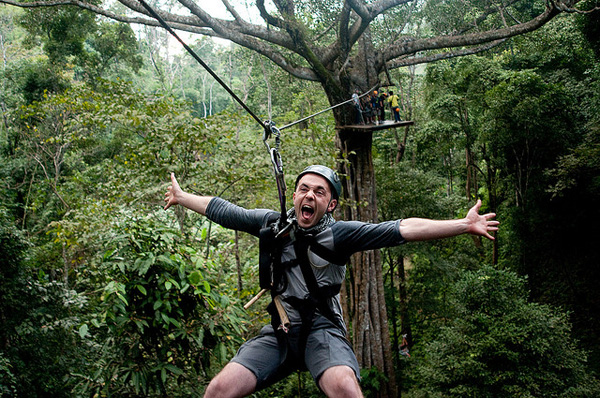 Photo via Flickr / by ann p
Not only can you glide through the trees like a gibbon, you might even spot one of the slender apes while doing it. Flight of the Gibbon has three locations across Thailand and Cambodia. At nearly 4.5 miles long, the Chiang Mai course features the longest single-rope zip line in Southeast Asia, along with 33 platform stations and three sky bridges. The Chonburi course outside Bangkok is the highest in the region at 2,624 feet above ground. Most impressive of all is their Cambodia course outside Siem Reap, which takes you through Angkor not far from the UNESCO World Heritage temples. The best part may be that this is zip-lining with a conscious.The program gives 10 percent of its profits to primate rehabilitation, reforestation and ecological education programs.
7. Flightlinez
Boulder City, Nevada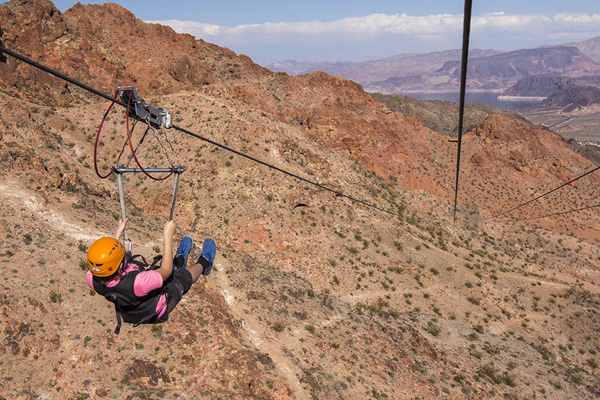 Photo via Flightlinez
Just 30 minutes from the Las Vegas Strip in the Mojave Desert, you'll experience a different kind of thrill than you can get from winning big at a craps table. Flightlinez offers a three-hour zip line course that covers more than 1.5 miles of desert. You'll complete four separate lines in total, each of which will propel you 60 miles per hour through the Red Mountains.
8. Toroverde Adventure Park
Orocovis, Puerto Rico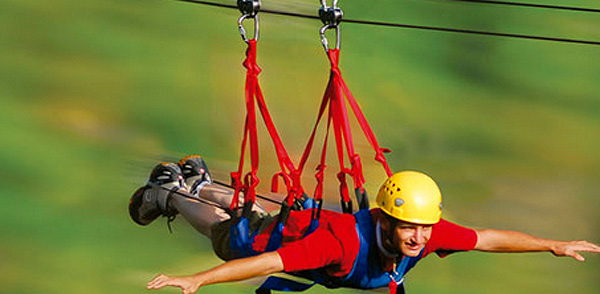 Photo via Toroverde Adventure Park
The zip lining experience at Toroverde Adventure Park in Puerto Rico has you soaring through the air face down like Superman. You'll fly over a lush ecological park, which claims to be home to more miles of zip line cables than anywhere else on the planet. At 4,745 feet, their La Bestia course is also one of the longest single-run zip lines in the world.
Paste Travel's Bucket List columnist Lauren Kilberg is a Chicago-based freelance writer. Her travels have found her camping near the Pakistani border of India and conquering volcanoes in the Philippines.