We've all done it. You wake up at 8 a.m. to see the main tourist attractions with the rest of the world and by the time the clock hits 8 p.m., you're knackered and have to give up on the idea of exploring the city's nightlife. But, how exciting would it be to just see the destinations during the evening without being tired after a long day of sightseeing?
Backwards travel is a new trend in which you sleep during the day and perform your tourist duties when the sun goes down. If being a night owl is your kind of thing, and the term early bird makes you want to hurl, this is right up your alley. Now all you need is our top five after-dark destinations.
1. New York City
It would be a crime not to start this journey with New York (pictured above). It's the city that never sleeps after all. In the Big Apple, it's best to start at around 6 p.m., when everyone else is debating where to have dinner and New York will be your oyster.
If Central Park is on your list, better check it now. Besides the fact that parks generally have a funny reputation after sunset, this one closes after midnight. For sightseeing, head to the Top of the Rock observation deck at Rockefeller Center or take the elevator to the highest level in the Empire State Building. Both offer late-night openings, giving you the chance to take in all the city lights. For shopping, the 24/7 Apple store on Fifth Avenue can help you break your budget at any hour and window shopping is free at all times and same goes to the Staten Island Ferry that runs all night long. As for bars, clubbing and food, the city offers endless late night, if not all night, possibilities. When you feel like you've seen enough, head to the Brooklyn Bridge for a stunning sunrise show. After that, feel free to head to bed at around 7 a.m. when the rest of the suckers—um, people—is about to start their day.
2. Helsinki, Finland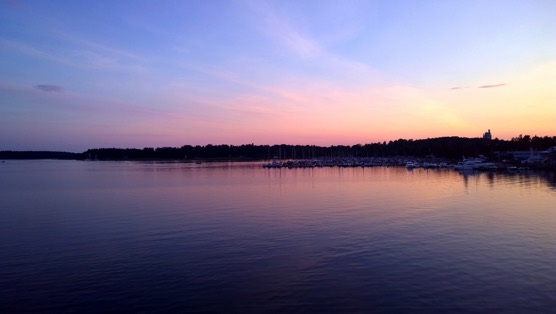 Photo: Flickr/Timo Newton-Syms
You don't have to be a nightclub bunny to travel into the wee hours. You don't even need to be a fan of big cities. In the land of the midnight sun, you can take in as little city life as you care to—and if you go during the summer months, you're guaranteed 20 hours of sunlight each day. Translation: Pack your bags because Helsinki awaits you. The capital of Finland is the go-to place for calm, relaxing evenings when the sun only sets for a few hours giving you time to explore the local night time festivities in practically broad daylight.
So what should one do with this freedom? Indulge as much Finnish food in as you can because during the early morning hours, mostly burgers are available. when evening does start to fall, enjoy the sunset by the sea with bike ride from one end of the city to the other. Photographic opportunities are endless, as are the bars and clubs which close at around 5 a.m. You will be waiting for the darkness to set longer than it'll actually last but while it does, enjoy the calm and light-flooded city scene.
3. Las Vegas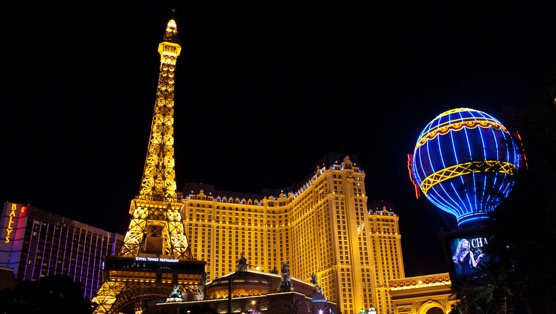 Photo: Flickr/Alex Bellink
Sin City is the brightest city on earth, thanks to a nighttime cityscape that redefines kitsch. But the other half of this campy 24/7 playground is due to never-ending slots, tables and loosen-your-belts food buffets. It's one of those places that only make sense when night falls. The Eiffel Tower, yep. Statue of Liberty, got one. Casinos packed with pasty, chubby patrons hoping to hit the jackpot … they are all here. Join them, then enjoy the Fountains of Bellagio, Cirque de Soleil, boxing matches, live bands, stage shows and even go for a ride on the High Roller: the world's tallest observation wheel. But no matter what you do, remember: what happens in Vegas, stays in Vegas.
4. Svalbard Archipelago, Norway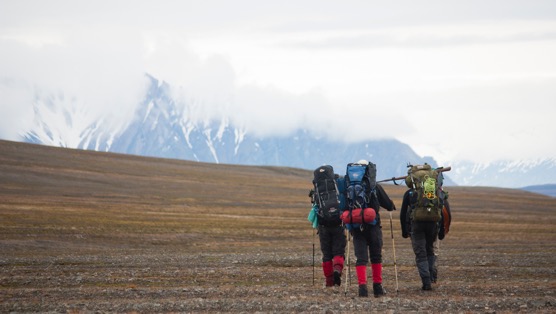 Photo: Flickr/Kitty Terwolbeck
This collection of islands north of Norway, is heaven for hardcore hikers. That's because the sun never sets from mid April to mid August, making it the destination to trek the night away. Here, in the northern-most inhabited corner of Europe, the sun will constantly be in the horizon, giving you the opportunity to nap whenever you feel like it and pick up from where you left off.
The main reason to visit Svalbard is to experience the Arctic nature. It's a beautifully raw environment where untouched glaciers and mountains rule the scenery. Hiking, boat trips, cruises, camping, kayaking, dog sledding, fossil hunting and polar bear spotting are some of the most common and sought after activities. A couple of pro tips: bring sunscreen and a sleeping mask.
5. Tokyo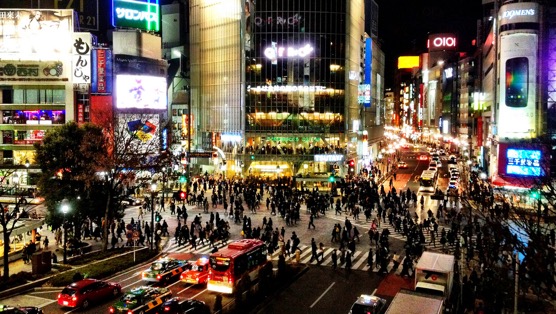 Photo: Flickr/Karl Baron
Here, in the capital of Japan, the magic happens when the sun goes down. If you think the famous Shibuya intersection crossing is busy during the daytime, the numbers almost double when darkness falls. If you thought the views from the top of the skyscrapers were breathtaking at noon, head there at midnight and you will learn otherwise. Tokyo is for those night urchins desperate for a unique explosion of neon lights, bright skyscrapers and street bustle.
It would be unwise to think that one can conquer the whole of Tokyo in one night. The trick is to choose an area and focus what it has to offer. Maybe it's the young and hip Shibuya, maybe tourist friendly Roppongi, maybe mysterious Shinjuku or perhaps the swanky Ginza with its fine dining and chic bars. Wherever you choose to go though, there is a list of five (somewhat touristy) things one must experience. 1. Sing karaoke. Yes, when in Tokyo, do as the locals do. 2. Drink whiskey at the Park Hyatt's New York Bar on the 52nd floor. There's simply no better way to get lost in translation. 3. Walk across the Shibuya crossing. Several times. And if you feel like you haven't had enough, visit any skyscraper that has a view over the famous crossing and take it all in. 4. Take the city in from above. Any observation deck will do, but if you're feeling adventurous, go on a helicopter night cruise. 5. Eat—several times at several different places. The food in Tokyo is undeniably better when the sun sinks form the sky.
Elina Eronen Piper is a creative freelance writer, a curious soul and an imaginative wordsmith with a love for unique travel experiences, Scandinavian design and salty liquorice. She has written for the likes of HotelClub, REVS, Costume and ELLE Finland.