Dominic Monaghan and Michael Nyqvist Make a Game-Changing Find in This Exclusive Clip from 100 Code
Photo: WGN America
TV
News
100 Code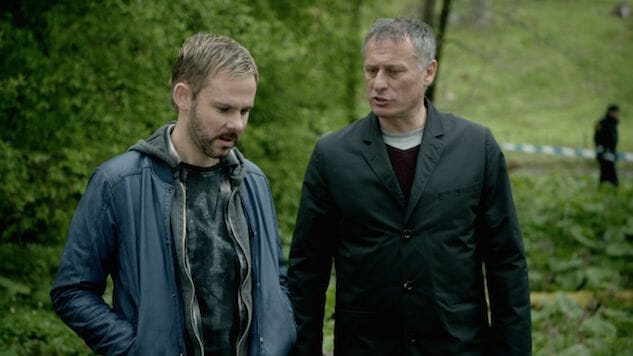 In this exclusive clip from WGN America's Scandi noir, 100 Code, a heavy overnight rain leads Detectives Conley (Dominic Monaghan) and Eklund (the late Michael Nyqvist) to a discovery that will turn the case on its head. ("Oh, shit," as Conley says.)
The find, which comes after the abrasive Conley sniffs at a coroner's obvious observations—the dead man is missing an arm and his shoes, not exactly the sort of thing you need to break out the magnifying glass for—occurs in the first part of WGN America's special two-hour doubleheader. Per the network's synopsis:
A turn of events has Detectives Conley and Eklund following a trail of bodies to their first female suspect, leading them one step closer to the mysterious ringleader, L.H. After identifying L.H. as the one using the Internet to recruit and mobilize serial killers, the team dives further into the Deep Web, only to find that L.H. has been one step ahead of them this entire time..
Watch the video here:
100 Code airs Tuesdays at 10 p.m. on WGN America.