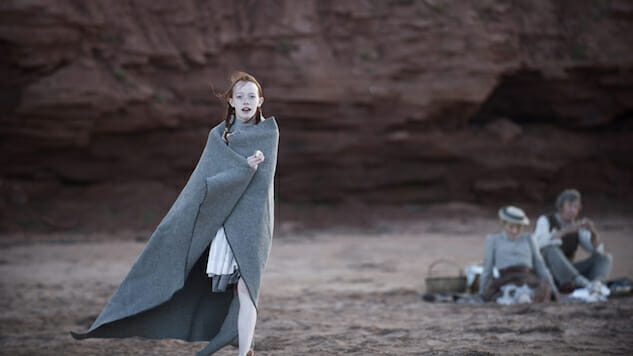 Technically speaking, the following 25 stories aren't actually the most popular we published in 2018. If we went strictly by the numbers, this list would be dominated by, well, lists: of the best TV shows, performances, episodes, and characters of the year, for instance, which might grow a bit tiresome 20 times over.
Instead, we've collected the 25 most-read reviews, essays, interviews, and features from a remarkably wide-ranging year in TV. From the most-discussed series of the year—The Haunting of Hill House, Westworld—to lesser-know titles with passionate fan bases—Adam Ruins Everything, Lodge 49—here's a taste of what you loved in 2018, and what we promise to bring you more of in 2019.
25. Donald Glover's American Horror Stories
Author: Matt Brennan
Publication Date: May 15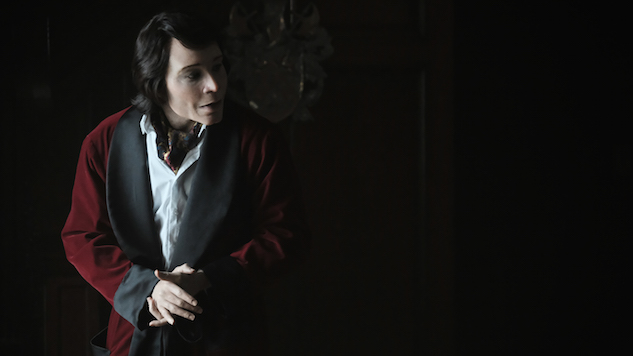 "Atlanta Robbin' Season resembles the classic folk tales collected by the Brothers Grimm, or studied by Bruno Bettelheim: 30-or-so-minute expressions of 'formless, nameless anxieties,' of 'chaotic, angry, even violent fantasies,' reconstituted for the particular intersection of time and place at which the series is set. The difference here—against hundreds of years of pop cultural tradition, in which blackness has so often been something to fear—is that the anxieties in Atlanta are felt by black people, and the violent fantasies harbored by whites. The dream logic Wesley Morris calls "the Atlanta touch" is, after a fashion, the logic of fairy tales, folklore, fables, myths; even in its "realistic" vein, as the only black employee at a lily-white company dances on a table for his colleagues, or as our hero, Earn (series creator Donald Glover), tries and fails to break a Benjamin at the movie theatre, Atlanta remarks on the uncanniness of the situations in which its characters find themselves. "This place has a vibe," Earn says of the former. "This place feels weird to me," he notes of the latter. "This is America," Glover's musical alter ego, Childish Gambino, repeats in his new single. After all, the original versions of our most beloved fairy tales are ultimately horror stories, and with Atlanta's startlingly ambitious second season, Glover has finally told his."
24. The Middle's Series Finale Will Be Remembered as One of TV's Best
Author: Amy Amatangelo
Publication Date: May 22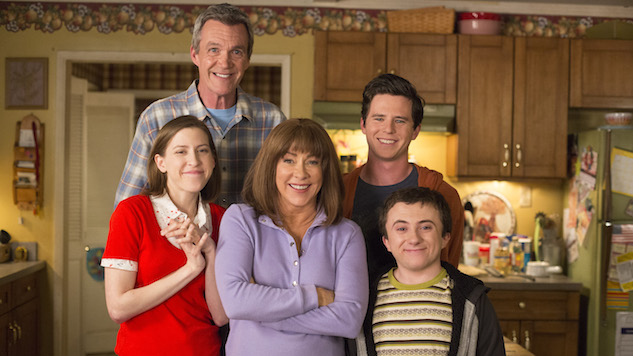 One of the final moments epitomized the series. Frankie is lamenting that things are never going to be the same again. "It's the end of an era," she wails. "That's the way it's supposed to be," Mike tells her. And as parents we know that is so true. Every time the school year ends and the kids move on to the next grade, every time a milestone's hit—whether it's toilet training or learning to drive a car—you rejoice in your children's accomplishments while getting immediately wistful for a moment that will never return. (I mean, I never would have thought I'd be sad not to have to change a diaper again, but I was). "For all the things we didn't have, we sure did have a lot," Frankie says, as the camera pans over to her tattered house, broken washing machine and fading wallpaper. Yes, they did. And we viewers did, too.
23. Paul Feig on the Life—and Long Afterlife—of Freaks and Geeks
Author: Matt Brennan
Publication Date: July 13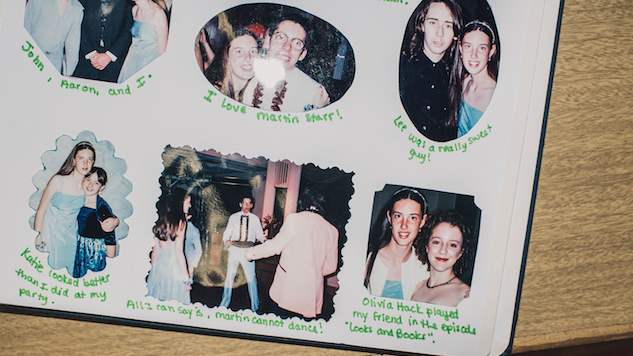 "Our show, when we got canceled, our base number of viewers we had every week was 7 million viewers. But that, at the time, made us the lowest-rated show on NBC. Even though I get mad sometimes, it's hard to [stay mad], because it was a business decision. We were an expensive show considering how much other shows cost, meaning that, right at the moment we were on, the game shows went through the roof. It was all about Who Wants to Be a Millionaire?, which cost a fraction of what we cost to produce per week. We got canceled for a game show. We got canceled for a show called 21, which was a lot cheaper. It's show business."
22. The Exquisite Sliminess of Succession's Matthew Macfadyen
Author: Matt Brennan
Publication Date: July 30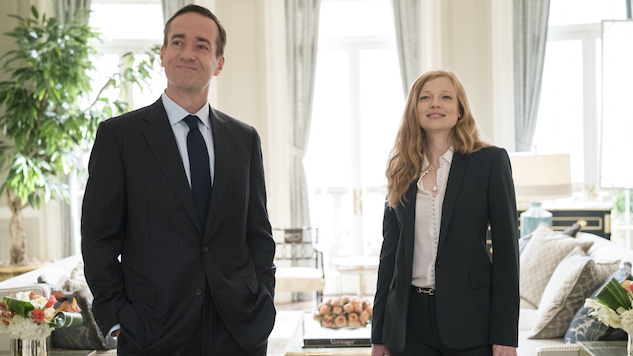 "The appeal of Succession, of Tom's arc, of Macfadyen's heroically gutless performance, is that no one escapes the series' scornful pincers unscathed. In "Prague," for instance—the episode most emblematic of Succession's modus operandi—Roman hijacks Tom's bachelor party, bringing the boys to an underground party called Rhomboid. Tom's the usual blend of unconvincing braggadocio and whimpering servility, determined to use his 'free pass' from Shiv—herself in the midst of a fling with an old flame—to fool around. It's clear that he's not entirely comfortable with what transpires (it's called a snowball, by the way), despite his assurances that it was 'so fuckin' hot,' which is an ideal metaphor for the shit-eating, and sin-eating, he's been doing all season. In sex, it's kinky; in ethics, it's sick: 'You get off,' Roman says of the satisfactions of underlings, puppets, toadys, Toms, populating corridors of power both fictional and real. 'You eat the shame for dessert.'
21. David Bowie Taught Us How to Die: On HBO's Magical The Last Five Years
Author: Amy Glynn
Publication Date: January 8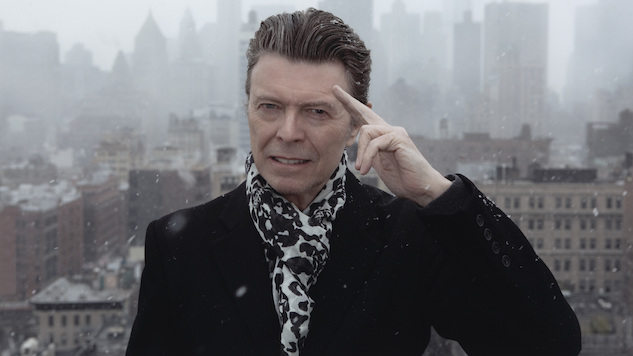 "If you want to get to the soul of David Bowie, it's always been in his songs. All his costumes, all his phases, all his many faces and voices and guises and alter egos—they were all the Reality. Every Bowie was the real Bowie and every iteration was a different act of soul-baring, even if, as he says in an interview snippet, grinning at the camera, it was 'part of his job as an entertainer to lie to you.' He may have lied, but he lied the way actors are lying when they assume a character, which is really only (as my sanguine 15-year-old recently pointed out), telling a different truth. He was a human kaleidoscope; yes, that's a mirror-trick, but it's still sacred geometry. Every shifting image is transient and radially symmetrical and totally real."
20. How The Marvelous Mrs. Maisel Lost One of Amy Sherman-Palladino's Biggest Fans
Author: Amy Amatangelo
Publication Date: December 10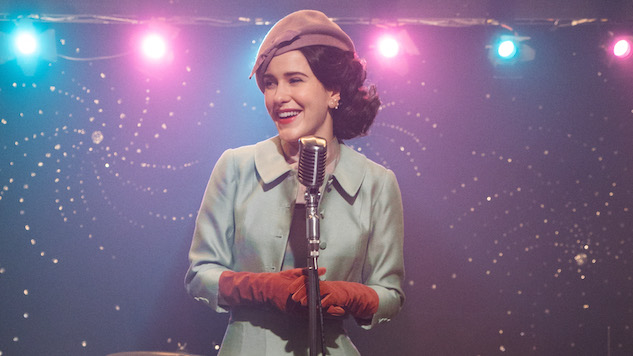 The whole premise of the show is built on the idea that Midge wants to be a comedian. So, after having a successful night at a club where she took on all the male comedians who came before her, she takes off for the Catskills for two months. Her career is not as important as the bathing suit contest at the resort. And she only returns to New York when she gets offered to work at the Revlon counter at the department store. How are we supposed to take her career seriously when she doesn't?
19. Thank Your Lucky Stars Amazon Saved The Expanse, Because Its Third Season Was Stellar
Author: Alexis Gunderson
Publication Date: June 27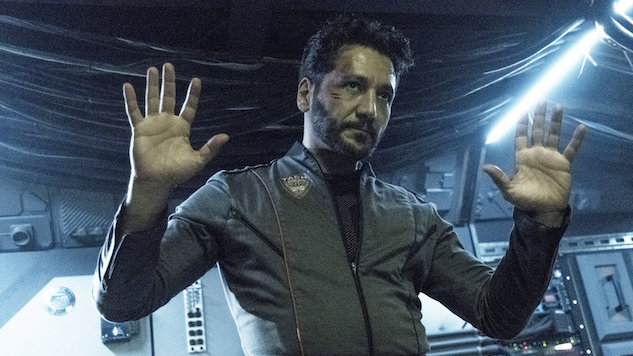 "One of the reasons, I think, that The Expanse never gained the wild mainstream success for SyFy that either that network's previous highly-produced projects have, or that similarly ambitious genre dramas over on other, more prestige-y networks have (cough Westworld cough), is that too many genre shows with compoundingly dense and sweeping stories take as their mantra, 'the only way out is through.' But one of the ways out, The Expanse is happy to keep showing us, is to simply open the door to the next room."
18. Orange Is the New Black Has Become Its Own Worst Enemy
Author: Matt Brennan
Publication Date: August 3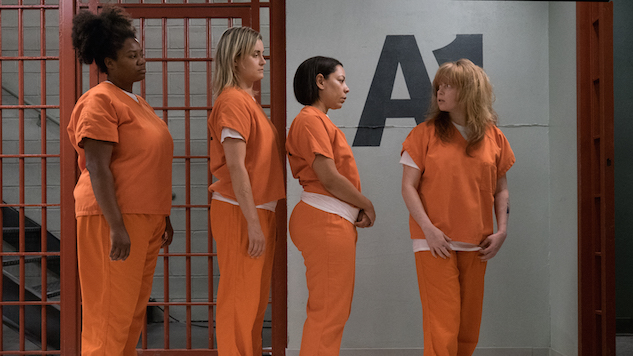 "Even before her release at the end of Season Six, Orange Is the New Black has long since blasted through any sense of realism about the length of Piper's sentence (15 months), which is strange for a series about incarceration whose theme song is titled "You've Got Time." Which returns us to Suzanne and the problem of the story, the other story, the up-until story, and the after-story: Season Six, a slackly paced attempt to bring together the very characters that last season's finale seemed to scatter to the four winds, is also Orange Is the New Black's most self-referential, one frankly obsessed with competing stories and their complications. Yet, smuggled into a season stretched so thin with stories it's constantly on the point of splitting apart, this reads not as witty self-analysis, nor thorough engagement, but as an apologia, and one that's too little, too late. After 65 episodes, a gag about Piper going on Jeopardy! and being unable to say anything but 'Where's Alex?' isn't a sop to the fans who've endured their dreadful romance. It's an insult."
17. The Opposite of Genius: Netflix's New Docuseries and the Limits of True Crime
Author: Amy Glynn
Publication Date: May 15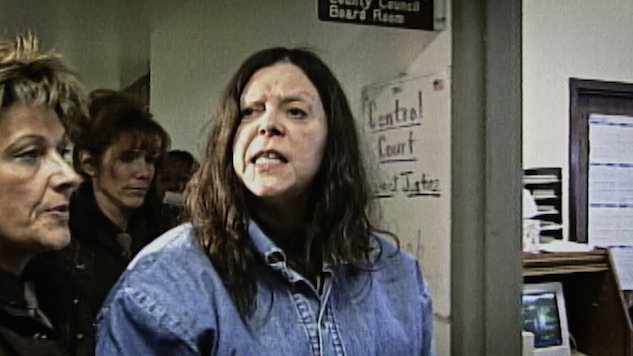 "People on screen can tell you 300 times (and they do) how compelling Marjorie Diehl-Armstrong was. I believe them: That must have been true at some point. But the incoherent ragemonster we're shown in Evil Genius is not compelling. She's cruel and repulsive. And not in a diabolical-but-suave Hannibal Lecter kind of way. Saying the word "mastermind" in association with this woman is totally weird. She is a master of no mind, least of all her own. She's a chaotic, trashy, destructive shit with no conscience and a martyr complex. It's anything but seductive. She is at best pitiable."
16. Netflix Has a Drama Problem
Author: Matt Brennan
Publication Date: November 13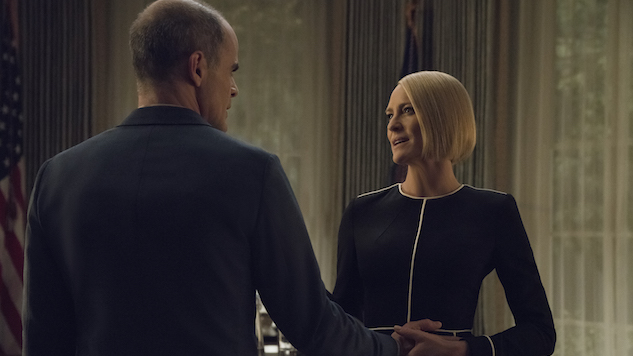 "The streamer has poached Shonda Rhimes and Kenya Barris from ABC, and Ryan Murphy from FX; it's brought foreign-language series to English-speaking audiences at an unprecedented rate; it has a deep bench of original comedies with subjects ranging from women's wrestling (GLOW) and race on campus (Dear White People) to adolescence itself (American Vandal, Big Mouth), including the tragicomic masterpiece that is BoJack Horseman. Still, there remains a gaping hole in Netflix's resume, one that can no longer be explained away as a consequence of its inexperience with scripted originals: More than five years after the debut of House of Cards, the most powerful entity in television has yet to produce a truly great drama."
15. Netflix's The Dragon Prince Is Going to Be Big, and Not Just Because It's Avatar: The Last Airbender with Moon Elves
Author: Alexis Gunderson
Publication Date: September 14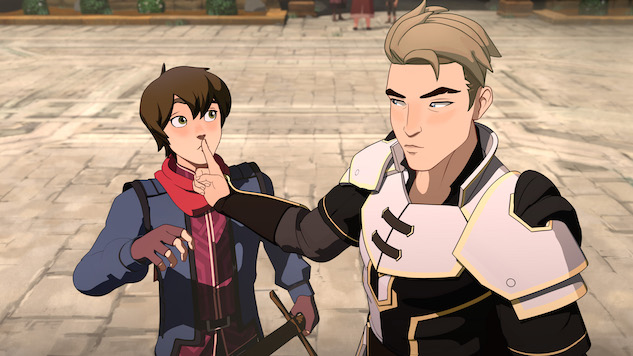 "The fact that [The Dragon Prince] immediately reads as 'Avatar: The Last Airbender, but with Moon Elves' doesn't hurt—all AtLA fans have ever wanted is more of the stories of elemental magic, friendship and war they loved, told by the writers, actors and directors they loved."
14. Netflix's Sick Note Is Dead on Arrival
Author: LaToya Ferguson
Publication Date: November 21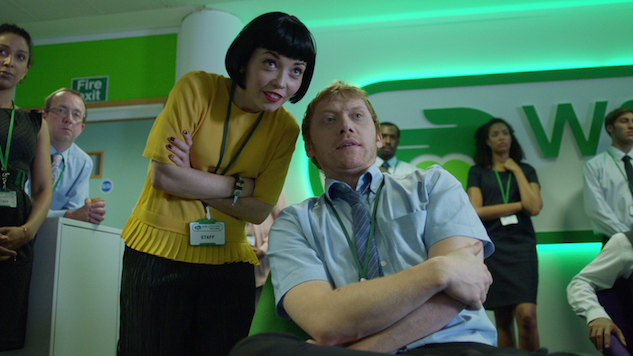 "Sick Note is wildly uneven, and not all that funny, which is especially disappointing given the talent both in front of and behind the camera. By the time it gets anywhere resembling 'good'—the second season's fifth episode, and 11th overall, "Constable Polly"—it's unclear whether it's worth it to soldier on to the 'end.'"
13. The Resident Is So Bad It Should Come With a Warning Label
Author: Amy Amatangelo
Publication Date: January 18

"The Resident… is the opposite of medical wish fulfillment. It should come with one of those red-circle-with-a-slash-through-it warning labels. Do not watch if you are going to the hospital, are in the hospital, have ever been in a hospital, or have a loved one in the hospital. And definitely do not watch if you are a hypochondriac."
12. The Golden Age of Television Is Officially Over
Author: Matt Brennan
Publication Date: May 31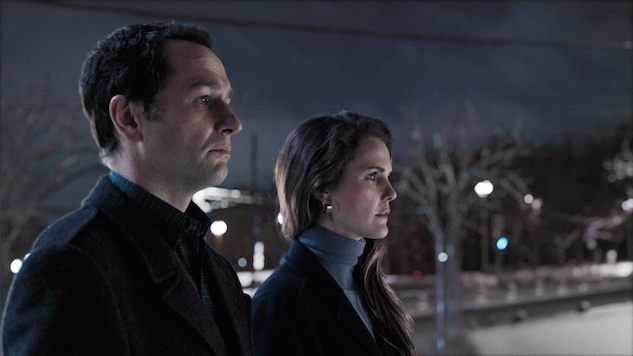 "The end of The Americans also marks the end of an era: It is the last of the cycle of truly great cable dramas that began with The Sopranos, The Wire, and The Shield, passed through Mad Men, Breaking Bad, and Justified, and concluded… with the final bows of The Leftovers, Halt and Catch Fire, and now The Americans. I suspect that we may soon see this as a point of demarcation. The "Golden Age of Television" is officially over."
11. Netflix's Derren Brown: Sacrifice Is an Utterly Bizarre, Ethically Questionable, Totally Gripping Must-See
Author: Amy Glynn
Publication Date: October 18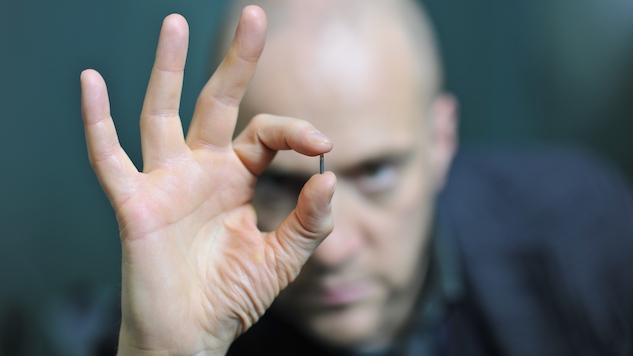 "You don't actually have to be an illusionist to understand, at least intellectually, that what we call reality is a collage of illusions. Some illusions are adaptive, good for us; some are not. Believing people who do not practice your religion are wrong, bad or threatening has demonstrable negative effects you don't have to look very hard to locate. Believing the tumor will not spread to your brain has a documentable, statistically relevant impact on whether or not it does. Being told you cannot feel your hand can actually cause your hand to become insensate. The term "impossible" has been redefined so many times it's ridiculous. Derren Brown: Sacrifice is a completely fascinating exercise in testing the boundaries of what people are capable of when they shift their beliefs even a little, and it's a pretty powerful testament to how beliefs also change in response to finding out what you're actually capable of."
10. AMC's Quietly Extraordinary Lodge 49 Is the First TV Show to Understand the Post-Recession Economy
Author: Matt Brennan
Publication Date: August 20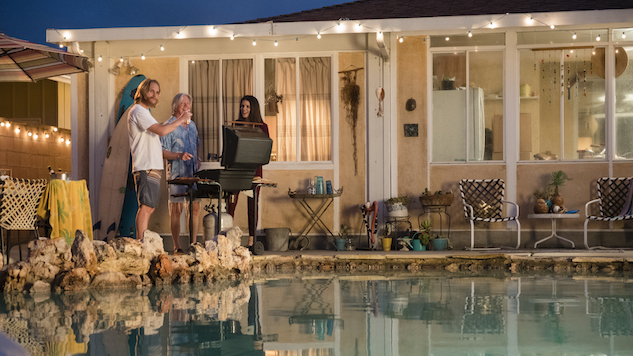 "In its anti-establishment bent, its shabby setting, its socioeconomic backdrop, even its strange fascination with charlatans and philosophers, Lodge 49's rangy, low-key particulars ultimately add up to the series' essential question, and perhaps our own: How can we regain our sense of purpose, of value, in a culture that defines our worth on the basis of work?"
9. How to Make a Ruin: An Oral History of How Adam Ruins Everything Actually Ruins Everything
Author: Alexis Gunderson
Publication Date: November 27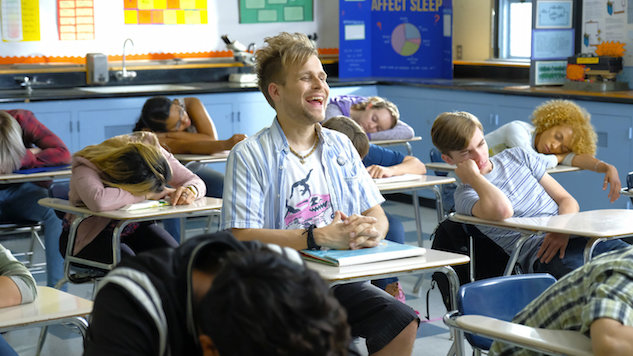 "The truth is, people love to learn. We don't have to 'make learning fun.' LEARNING IS FUCKING FUN. People love it. We're not hiding the medicine in the dog treats—we're giving people exactly what they want. The information is the hero of the show."
8. Why Better Call Saul Is a Masterpiece of the Midlife Crisis
Author: Jacob Oller
Publication Date: August 27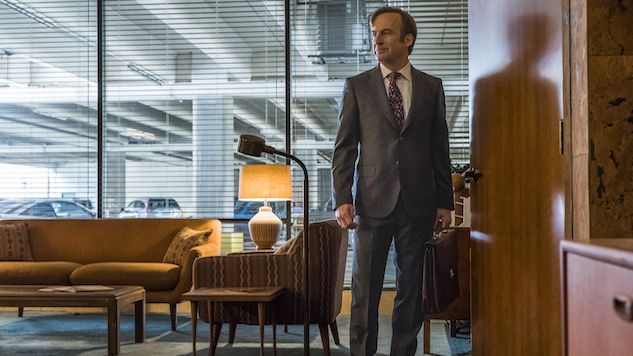 "If Walt became a god-king doomed by his hubris, Saul and his co-stars are long-suffering Greeks always pissing off the pantheon. These aren't hot-blooded characters, like so many people in TV dramas and so few outside them. They're not impulsive. They seethe. They fester. They may be in Albuquerque, but they're as Midwestern as they come. Everything is bottled up until the small, void-screaming eruption rattles their lives just enough to stave off an ulcer. They're mundane as hell, and they're not going to take it anymore."
7. Why The Assassination of Gianni Versace Is the Year's Most Underappreciated TV Show
Author: Matt Brennan
Publication Date: March 22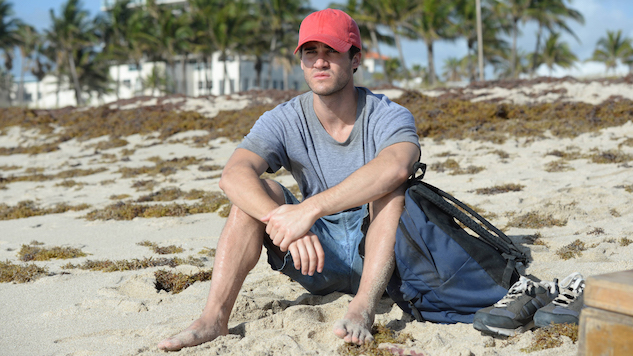 "Versace's vexing reception illustrates the very resonance its critics suggest it lacks. If the season can be said to possess a singular theme, after all, it's the one Ronnie echoes in his interrogation: For all the strides made on this front in the past two decades, American culture continues to undervalue, misunderstand, disdain, or simply ignore the queer experience—not because it's hidden, but because we aren't looking."
6. Zahn McClarnon Breaks Down His Tour-de-Force Performance in Tonight's Westworld
Author: Jacob Oller
Publication Date: June 10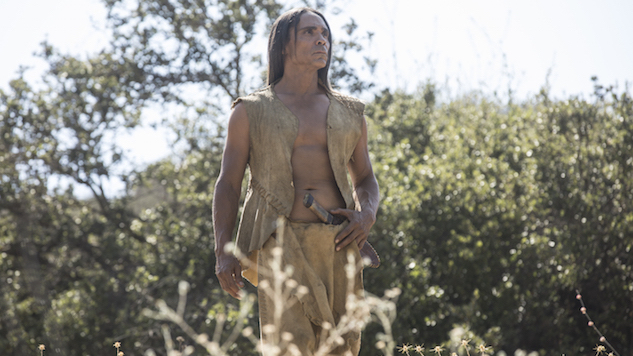 "You gotta go scene by scene, get some direction, and take that direction. You try to make it your own and process that information. Do a couple takes, then do a couple more takes. [Laughs] Then, eventually, they figure out which take they want to use. It's a very [Terrence] Malick-esque process. I'm a big fan of Malick. I kept thinking of The Thin Red Line, that kind of vibe. You hope those emotions are coming through to the audience and people are able to experience it and relate to it."
5. How Netflix's The Haunting of Hill House Betrays Shirley Jackson
Author: Holly Green
Publication Date: October 18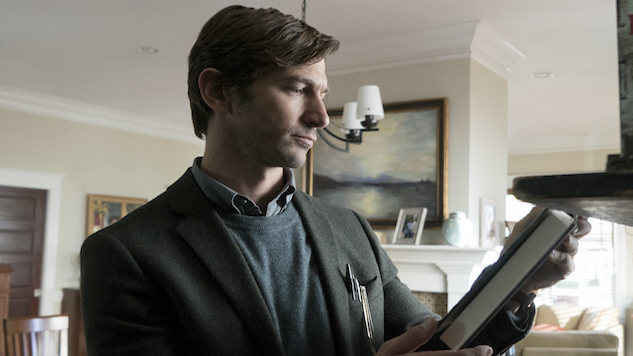 "The extent of the liberties taken with the book feels like a ransacking—one that might not have occurred if the novel or Jackson had been taken more seriously in the first place. In the TV version of The Haunting of Hill House, Jackson doesn't even get credit as the author of her own book: In the first episode, the novel makes a meta appearance as the work of the eldest Crain child, Steven (Michiel Huisman), a Michael Crichton type who writes pulp thrillers for an audience of unrefined tastes."
4. Someone Please Save The Last Man on Earth: This Show Needs a Real Ending
Author: Jim Vorel
Publication Date: May 14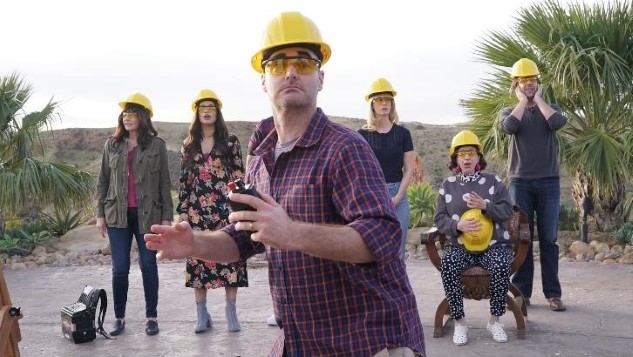 "I want to see The Last Man on Earth truly reach the place that the ending of Season Four suggested it one day could. The show's irreverence has made me laugh time and time again, but I'm just as interested in seeing a version of Last Man where the some aspect of the free ride these characters have enjoyed finally comes to an end. Food and gas have finally run scarce. Electricity has gone from an expectation to a luxury. To see the group actually struggle in the face of the apocalypse could open up an entirely new vein of comedy and give a new lease on life to the premise. All they need is the opportunity to explore some new ideas."
3. Netflix's Rotten Is Mandatory Viewing for People Who Buy Food in the U.S.
Author: Amy Glynn
Publication Date: January 5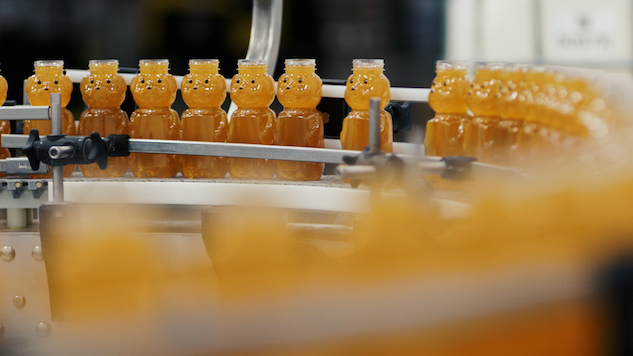 "The series has a pretty clear message: Food needs to get a lot smaller and more local if we want it to be sustainable for producers and consumers and the planet at large. Every industry the show examines, from garlic to cod to honey to chicken, is suffering, and creating suffering, because it is, like a lot of American grocery shoppers, morbidly obese."
2. Why David Boreanaz Is the Most Consistent TV Actor of the Last 20 Years
Author: LaToya Ferguson
Publication Date: October 3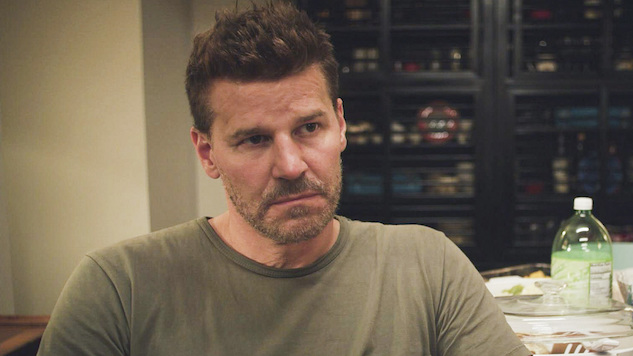 "Since the fall of 1997—after recurring in the first season of Buffy the Vampire Slayer that same spring—David Boreanaz has been a series regular (and specifically, the male lead) of a television series every single year. There's no "always" in television… unless you're David Boreanaz."
1. Netflix's Woke Anne with an E Wants It Both Ways, and That's Its Biggest Problem
Author: Amy Glynn
Publication Date: July 6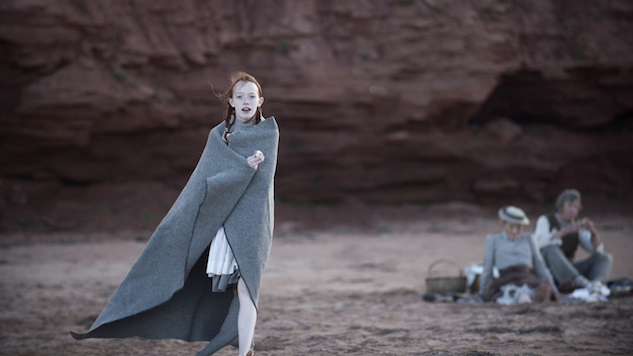 "What's the power in Anne's legendarily overwrought imagination once the world around her is darker than anything she could ever come up with? What's the point of scenic and linguistic fidelity to the time and place once you've powder-coated it with an incredibly unsubtle overlay of 2018 sensibilities? It's not postmodern, it's not sardonic, it's not playful, it's not transgressive. It's a ham-handed dissertation on "feminism" and "diversity" and how only the terribly, terribly outcast can ever understand when something is a good idea and it's sanctimonious twaddle that would have made the book's author break out in hives."