The 100 Best TV Shows of the 2010s
The best of the decade that was.
Illustration by Soleil Collins
TV
Lists
best of the decade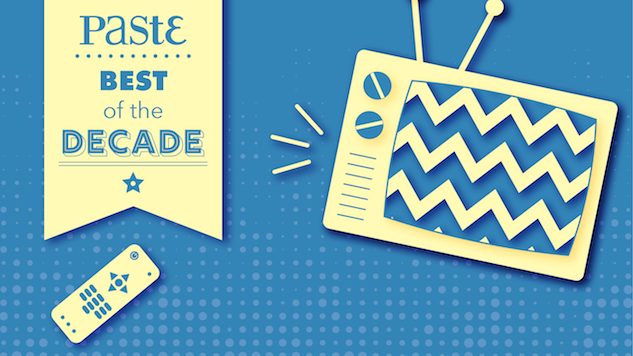 Television in the 2010s was defined by the continuation of the Second Golden Age of Television and the rise of Peak TV. Yes, there were so many great series but also just so many series. Streaming services blossomed and multiplied, as did their original programming. Even nontraditional networks like Facebook and YouTube started producing their own scripted content. Pivot-to-video wasn't just something happening in the media landscape, it was all around us. We started carrying screens with us everywhere, which meant a proliferation of companies looking to fill that space and our time. Some of it was outstanding. Other bits were disgraceful. Most of it was just OK.
The expansion of these avenues for creativity outside of broadcast networks and cable models though also meant a renaissance for television as a whole, and the opportunity for more diverse stories to be told. Though many showrunners still felt the need to defend their series as being "like a movie," TV was rightfully being recognized as a medium worthy of artistic respect. The storytelling and film-quality cinematography (and, honestly, money) started attracting A-list movie stars to the small screen, not because they weren't viable at the box office anymore, but precisely because they were. The way we watch TV fundamentally changed in this last decade, and with even more streaming services on the horizon (including Disney+ and Apple TV+), the changes will continue to come.
Looking back on these past 10 years, there is so much to celebrate. Some of the greatest shows ever made came out of this era, and such a wealth of wonderfully experimental and creatively outstanding series were allowed to flourish. And yet, there is so much still to see.
The following list of the 100 best TV shows of the last decade was created by Paste writers and editors through a weighted system, and though there may be plenty of controversial exclusions, we had to draw the line somewhere. In this Peak TV era, with over 500 scripted shows airing each year, culling that list was no easy task. Ranking it was even harder. There are so many series we individually love. And this list is about what we love more than just what's important or expected. We're proud of both the quirkiness and scope of our final selections, all of which we hugely endorse.
Eligibility: Series had to premiere or air a majority of episodes after January 1st, 2010 and before August 31st, 2019 (our list contains one exception: 30 Rock, which aired slightly more of its seasons pre-2010—but this list did not feel right without it). Anthologies are considered as a single series, with the exception of American Crime Story, which has (so far) told two thematically distinct stories. Reality shows, documentaries, and miniseries were all in contention alongside scripted shows; basically, any serialized storytelling could make the list.
A final note: Almost all of these series (even the most obscure!) are available to stream on Netflix, Hulu, and/or Amazon Prime. Seek them out, or enjoy a rewatch of the decade's best.
100. Parenthood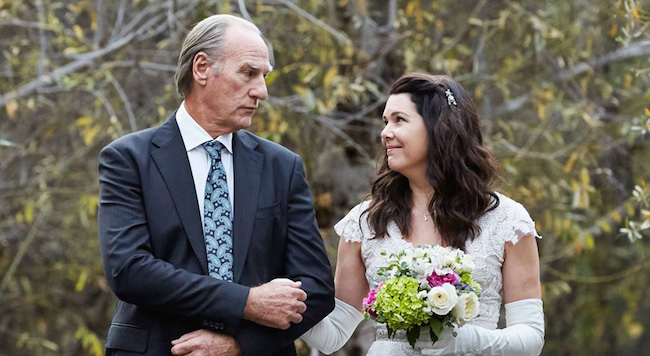 Created by: Ron Howard, Jason Katims
Stars: Peter Krause, Lauren Graham, Dax Shepard, Monica Potter, Erika Christensen, Sam Jaeger, Savannah Paige Rae, Sarah Ramos, Max Burkholder, Joy Bryant, Miles Heizer, Mae Whitman, Bonnie Bedelia, Craig T. Nelson, Tyree Brown
Original Network: NBC, 2010-2015
Parenthood always was a good drama, but, over the course of its six seasons, it matured into a great one. The NBC series was palpably real. The Bravermans are us. Each episode, the show provides insight into what it's like to be part of an extended, loving, and meddling family while giving viewers the opportunity for a nice cathartic cry. Family dramas are the hardest type of one-hour programming—they must keep viewers engaged without a weekly patient to cure, crime to solve, or case to litigate. That's why a family drama frequently will turn to the television trope of giving a lead character a disease. But what Parenthood did with the Kristina (Monica Potter) story arc was profound. The series thrives when it demonstrates the minutia of life. While Kristina battled breast cancer, she's also dealt with life's smaller moments. Life, the show subtly points out, doesn't stop for cancer. So often on TV, a disease will befall a character only to be wrapped up in one or two episodes after a few requisite maudlin moments. But Kristina lived with cancer and Potter gave the performance of her career. She evoked empathy from the viewer while never allowing the viewer to pity Kristina, and in doing so, Parenthood quietly became one of the best shows on TV paving the way for NBC's next bit family drama This is Us. —Amy Amatangelo
99. Silicon Valley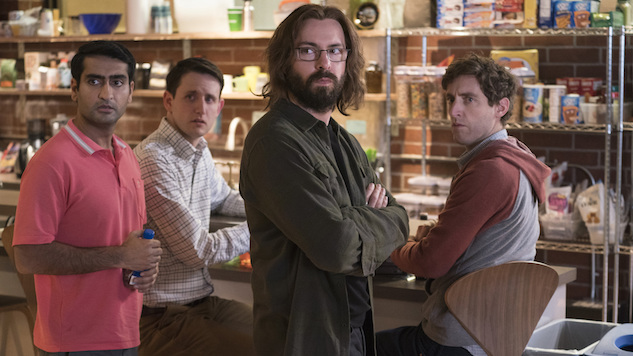 Created by: John Altschuler, Mike Judge, Dave Krinsky
Stars: Josh Brener, Martin Starr, Kumail Nanjiani, Zach Woods, Matt Ross, Thomas Middleditch
Original Network: HBO, 2014-present
No show troubleshoots the tech world quite like Silicon Valley, which has proven remarkably consistent over its five-season run on HBO. The Mike Judge-created, tech-centric ensemble sitcom—the definitive lampooning of the industry—didn't miss a beat in the most recent season even with the absence of T.J. Miller's oafish Erlich Bachman. It just juggled the absurdities of electric cars, AI, robots and cryptocurrency, all while giving Jimmy O. Yang's scene-stealing Jian-Yang a well-deserved role expansion and zeroing in on Pied Piper CEO Richard Hendricks' (Thomas Middleditch) burgeoning megalomania. Like the smartphones that make its world go round, the show continues to incrementally upgrade its operating system, offering us new and improved variations on the cutting-edge entertainment we've come to take for granted season after season. —Scott Russell
98. Fresh Off the Boat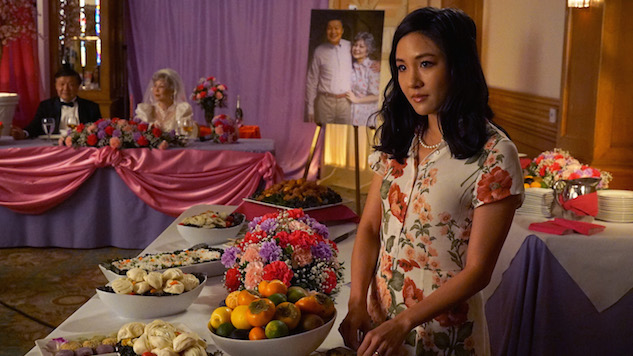 Created by: Nahnatchka Khan
Stars: Randall Park, Constance Wu, Hudson Yang, Forrest Wheeler, Ian Chen, Lucille Soong
Original Network: ABC, 2015-present
It's no wonder that Fresh Off the Boat continues to thrive in the network television environment. "Representation" is often tokenism, despite being a mainstream talking point for the industry, but FOTB is the real thing—and it shows. The specificity of experience written into these Chinese-American characters we've grown to love over the six seasons makes the sitcom able to navigate choppy emotional waters with a grace grown from reality. Never losing a slightly surrealist edge, the series continues to understand how to create a family comedy that never feels expected or cliché. "Four Funerals and a Wedding," a recent highlight, is a perfect example of how dedication to not making a show solely about universal experiences makes Fresh Off the Boat one of the most complex, engaging, moving comedies on TV. —Jacob Oller
97. Eastbound & Down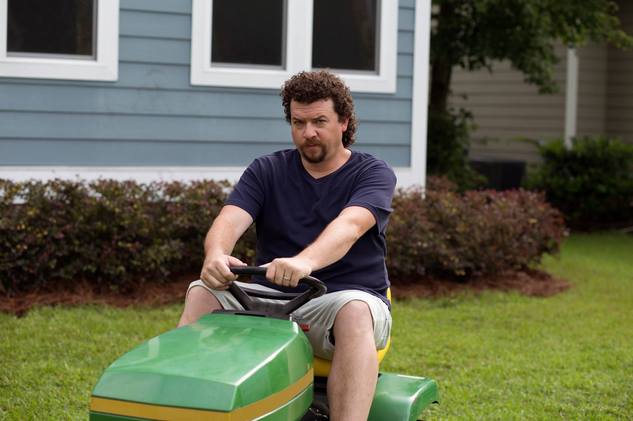 Created by: Ben Best, Jody Hill, Danny McBride
Stars: Danny McBride, Steve Little, Katy Mixon, John Hawkes, Jennifer Irwin
Original Network: HBO, 2009-2013
I can pinpoint the exact moment I turned into a massive Danny McBride fan, having previously been confused and annoyed by his presence in Pineapple Express. (I was in the wrong, I know). Early in the first season, Kenny Powers downs a beer in his car while listening to his own audiobook. As he puts in a new cassette of his boastful, foul-mouthed ramblings, a calm male audiobook voice intones "You're listening to You're Fucking Out, I'm Fucking In, by Kenny Powers." All was forgiven. Initially conceived as a movie that became too good at four hours to cut down to two, Eastbound & Down turned the story of a washed up ex-major league pitcher obsessively striving for relevancy into a comeback story of epic proportions. Kenny would undergo an absurd odyssey on his path back to fame, but series creators McBride, Jody Hill, and Ben Best would never sacrifice their honest portrait of a man eaten alive by his own ego for the sake of a joke (except, of course in that insane episode with Will Ferrell, a Civil War plantation, and a cannon). The same team reunited for the tonally similar Vice Principals and now The Righteous Gemstones, again capitalizing on McBride's magnetic, spontaneous onscreen presence, and adding in a killer repartee with Walton Goggins. —Graham Techler
96. Grey's Anatomy
Created by: Shonda Rhimes
Stars: Ellen Pompeo, Patrick Dempsey, Sandra Oh, Kevin McKidd, Jessica Capshaw, Jesse Williams, Sarah Drew, Isiah Washington, Justin Chambers, Chandra Wilson, James Pickens Jr., Camilla Luddington, Caterina Corsone, Kelly McCreary
Original Network: ABC, 2005-present
Now that Shonda Rhimes and her Shondaland are such a force in the TV world, it's hard to imagine there was a time before her landmark dramas were a staple in our viewing schedules. Premiering as a mid-season replacement way back in March 2005, Grey's, now in its sixteenth season, first appeared to be nothing more than an ER wannabe. But Rhimes perfected the art of a well-told soap opera, seamlessly weaving personal strife, romantic hookups (never have supply closets seen so much action) and complex medical cases. She broke ground with a multiracial cast, same-sex couples, and one of TV's first bisexual characters. The series has survived multiple cast changes, behind-the-scenes drama that often eclipsed the on-screen shenanigans, and fickle fans who threatened to quit the show after a favorite character died. We take shows like Grey's for granted, but when you are still successful after 15 seasons, you are doing something magical. So, relive the show from its nascent early days or discover it for the first time. Grey's is my ultimate comfort-food TV, and I bet it will become yours too. —Amy Amatangelo
95. Schitt's Creek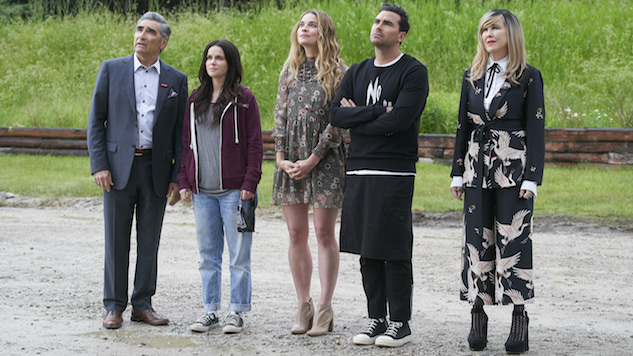 Created by: Eugene Levy, Daniel Levy
Stars: Eugene Levy, Daniel Levy, Catherine O'Hara, Annie Murphy, Emily Hampshire, Noah Reid, Jenn Robertson, Chris Elliott
Original Network: Pop TV, 2015-present
The narcissistic matriarch of her spoiled clan, stripped of their fortune and plopped down in the rural burg of Schitt's Creek, former soap star Moira Rose—as played by Catherine O'Hara, dressed by costume designer Debra Hanson, and written by Schitt's Creek co-created by Dan Levy and his team—was, for the series' first two seasons, the main reason to tune in: She's high camp catnip ("What is your favorite season?" "Awards.") with a wig collection that qualifies as the best drama on television. And then something happened. Her husband, Johnny (Eugene Levy), once the owner of a successful chain of video stores, rediscovered his purpose running a motel. Moira won a seat on the town council. Their son, David (Dan Levy), opened a store and met the love of his life. Their daughter, Alexis (Annie Murphy), finally finished high school (it's a long story) and decided to enroll in community college. In Seasons Three, Four, and Five, the Roses put down roots, and as they have, the people of Schitt's Creek—once treated primarily as rubes, innocently getting in the way of the family's plans to flee back to their former lives—have learned to wrangle them, in some cases by developing sharper edges of their own. Though it hasn't lost its absurdist inflection, what began as a fish-out-of-water comedy about a bunch of snobs reduced to eating mozzarella sticks at the Café Tropical has become a gentler, warmer, more complicated tale of what happens when the fish sprout legs, and one of the best comedies on television: Call it the sweetening of Schitt's Creek. —Matt Brennan
94. The Bold Type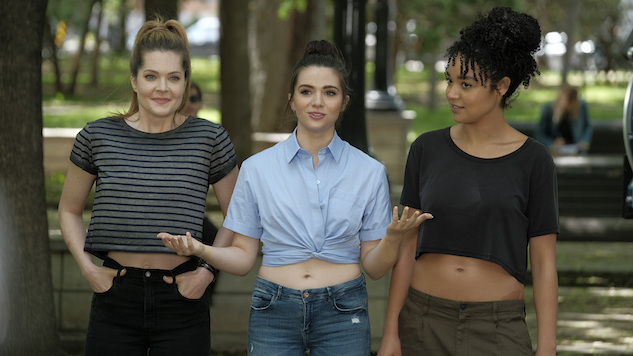 Created by: Sarah Watson
Stars: Katie Stevens, Aisha Dee, Meghann Fahy, Melora Hardin, Sam Page, Stephen Conrad Moore
Original Network: Freeform, 2017-present
When The Bold Type first premiered, I viewed it as a terrific version of the kind of show I love and exactly the type of show Freeform should be doing. But as it has progressed, it blossomed into the kind of show everyone should love and all networks should be doing—smartly tackling a wide range of topics, including cyber bullying, gendered double standards and genetic testing. Jane (Katie Stevens), Kat (Aisha Dee) and Sutton (Meghann Fahy), twenty-something women trying to find success at Scarlett magazine while navigating their complicated love lives and the ups and downs of friendship, speak not only to The Bold Type's target audience, but to women of all ages. Given the current political climate and misogynistic cultural environment, we need shows that celebrate women and hear them roar more than ever. —Amy Amatangelo
93. Pose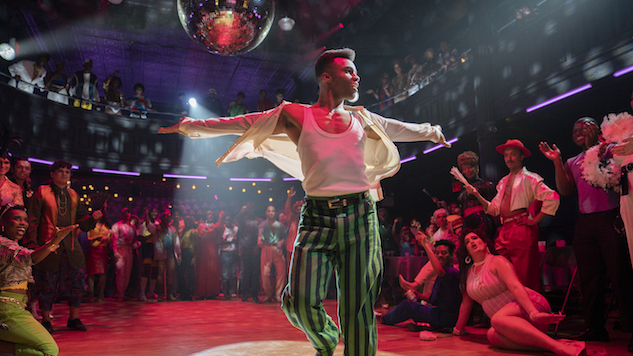 Created by: Steven Canals, Brad Falchuk, Ryan Murphy
Stars: MJ Rodriguez, Dominique Jackson, Indya Moore, Angel Bismark Curiel, Billy Porter
Original Network: FX, 2018-present
In its second season, the FX drama Pose, set against the backdrop of Madonna's "Vogue," dives deeper and more tragically into the reality of the trans community in the early 90s. It's an unflinching look at the ongoing fight and struggle for acceptance and equal rights. Yet there's still so much joy in the series. From the delight of a dance audition to Elektra's (Dominque Jackson) ever-fabulous put-downs, to the weekly ballroom competitions, the series never fails to delight. Special shout out to MJ Rodriquez, whose Blanca is the true heart of the series. More than anything, Pose reminds us that family is often the one you make, not the one you are born into, and that there's nothing like having the support of the ones you love.—Amy Amatangelo
92. Nathan for You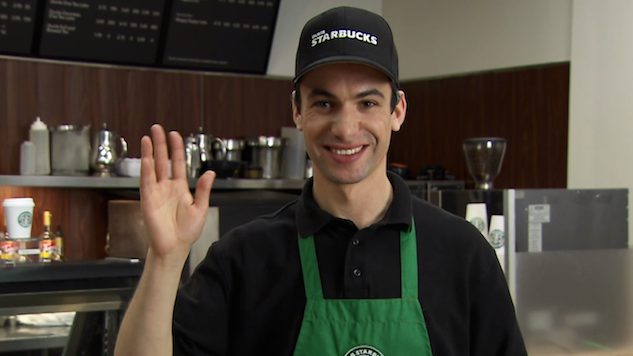 Creators: Nathan Fielder, Michael Koman
Stars: Nathan Fielder
Network: Comedy Central, 2013-2017
For two seasons, Nathan for You was something warped, uncomfortable and ultimately refreshing. Ideas like "Dumb Starbucks"; went viral, making it increasingly difficult for Fielder to use relative anonymity to convince his "clients"; to go along with his disturbingly effective ideas. It wasn't totally original TV, but there did seem to be a certain sincerity under it all, Fielder doing his best to never exploit the people he helped for the benefit of a good joke, hoping that somehow, at the very least, he could drum up attention for the suffering businesses. But by the end of its run Nathan for You is obviously something so much more sublime: Over the course of the seasons, Nathan has contrived a fake exercise program replete with a fake creator to dredge up free labor for a moving company, created a sound-proof box for imprisoning children while their parents have sex in hotel rooms (which he tested with a porn star orgy), and devised a way for a dive bar to allow smokers inside through turning a typical night of patronization into an experimental bit of theater—all the while transforming each client interaction into a desperate bid to make a friend. It's even in "Nail Salon/Fun"; that Nathan finally admits he doesn't have many friends, even though he's actually a really fun guy to hang out with, so he concocts a plan to scientifically validate he's an entertaining human, which of course involves stealing the urine of his new friend and suggesting on a lark they go get blood drawn together. It's all so much more than cringe-worthy faux-documentary pranking; in Season Three, Nathan for You stumbled into the sublime, taking to task the pathetic, empty human connections at the heart of even the most basic tenets of capitalism. —Dom Sinacola
91. Portlandia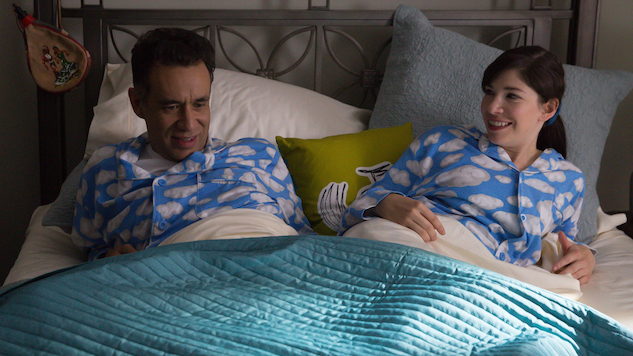 Created by: Fred Armisen, Carrie Brownstein
Stars: Fred Armisen, Carrie Brownstein
Original Network: IFC
The greatest thing about Portlandia, IFC's ode to the modern hipster, is the cavalcade of bizarro-world characters dreamed up by Fred Armisen and Carrie Brownstein and unleashed in an endless stream of free-associating sketches: Toni and Candace, the fervently feminist clerks of Women and Women First Bookstore. Daniel and Meg, the ecology-minded dumpster-divers preparing a meal for their friends from the leftovers of the neighborhood garbage. The Harajuku Girls—Japanese tourists snapping photos of "Coffee Land" in an otherwise nondescript cafe to the utter bafflement of the locals who hang there. Peter and Nance, the cooing lovebirds asking about the precise provenance of their local chicken dish (right down to the diet and plot of land) over a dinner date. And of course Bryce and Lisa, the essence of Etsy, putting "birds on things" in a local boutique while all hell breaks loose around them. It's creatively-superior, but self-effacing. Critically acclaimed, but with the tags left on. Up-and-coming, but with a wink and a nod. This is all very Portland. —Corey duBrowa
90. The Knick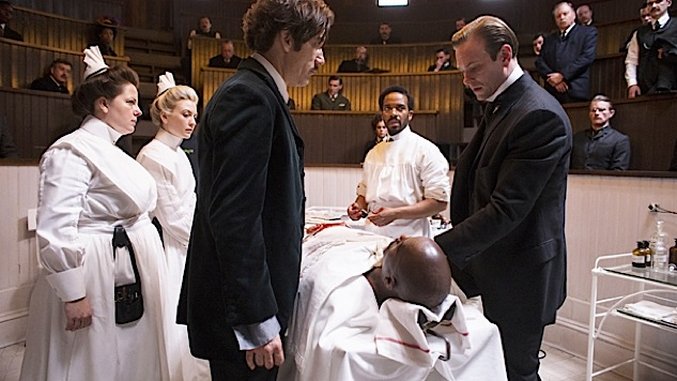 Creators: Jack Amiel and Michael Begler
Stars: Clive Owen, André Holland, Jeremy Bobb, Juliet Rylance
Original Network: Cinemax, 2014-2015
Even though The Knick was conceived by Jack Amiel and Michael Begler, and even though every episode of it is filled with fantastic acting performances (Clive Owen should have won a lot of awards for his work as the drug-addicted megalomaniac, Dr. Charles Thackery) and incredible attention to period detail of this early 1900s hospital … the success of this series falls square in the lap of Steven Soderbergh. By allowing him to direct, shoot, and edit each installment, he turned The Knick from just another medical drama into something far more artistic. Even when the most gruesome medical procedures were playing out on screen, Soderbergh's use of color, lighting, and camera movement made it so you couldn't look away. And that was essential, as the show's exploration of the early days of mental health, the disgraced ideas of eugenics, and the rise of black Americans into the medical field always made this show a cut above. —Robert Ham and Allison Keene
89. Orange Is the New Black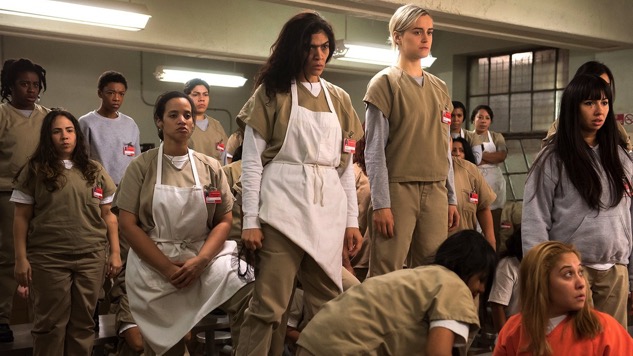 Created by: Jenji Kohan
Stars: Taylor Schilling, Laura Prepon, Michael J. Harney, Michelle Hurst, Kate Mulgrew, Jason Biggs
Original Network: Netflix, 2013-2019
Orange Is the New Black is perfectly suited for the Netflix delivery system, if only because it would be agonizing to wait a week for each new episode. But there's more; the construct feels cinematic and compared to your average show, and I couldn't help but feel that the all-at-once release plane freed the creators to make something less episodic and more free-flowing—which has since become Netflix's signature. Taylor Schilling stars as Piper Chapman, a woman living a content modern life when her past rears up suddenly to tackle her from behind; a decade earlier, she was briefly a drug mule for her lover Alex Vause (the excellent Laura Prepon), and when Vause needed to plea her sentence down, she gave up Piper. The story is based on the real-life events of Piper Kerman, whose book of the same title was the inspiration, but the truth is that the screen version is miles better. Schilling is the engine that drives the plot, and her odd combination of natural serenity mixed with the increasing anger and desperation at the late turn her life has taken strikes the perfect tone for life inside the women's prison. 
The wisest choice director Jenji Kohan made (and there are many) was to heighten the stakes so that what begins as an off-kilter adventure soon takes on the serious proportions prison life demands. And as great as Schilling and Prepon are together, the entire cast is so universally excellent that the series could successfully, at any time, delve deep into a supporting character's backstory. There are too many characters who make gold with their limited screen time to mention individually, but suffice it to say that there's enough comedy, pathos and tragedy here for a dozen shows. The fact that they fit so successfully into one makes OITNB a defining triumph for Netflix.—Shane Ryan
88. Crazy Ex-Girlfriend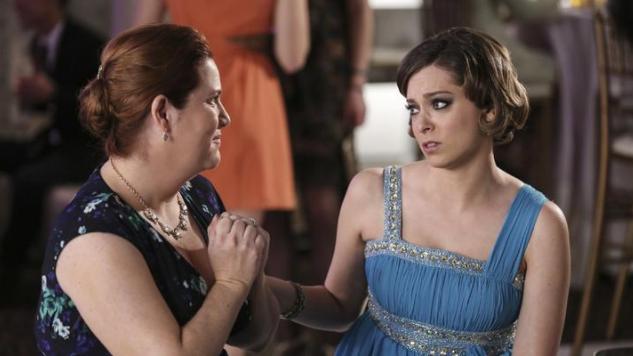 Created by: Rachel Bloom, Aline Brosh McKenna
Stars: Rachel Bloom, Vincent Rodriguez III, Santino Fontana, Donna Lynne Champlin, Pete Gardner, Vella Lovell, Gabrielle Ruiz
Original Network: The CW, 2015-2019
Don't let the name keep you from tuning into this one—creator/star Rachel Bloom (who was nominated for a Golden Globe for her work on the show) addresses it before the theme song's even over, responding to choruses of "she's the crazy ex-girlfriend" with lines like "that's a sexist term" and "the situation's more nuanced than that." And it is: Crazy Ex-Girlfriend is a clever musical-comedy (think Flight of the Conchords, if they leaned more heavily on musical theater) about Rebecca Bunch, a lawyer who turns down a partnership at her New York firm to follow her ex-boyfriend Josh to West Covina, California and try to win him back. But it's more complicated than that: along the way Rebecca learns to address some of the neuroses she's been carrying around since childhood and gets sidetracked (depending on how you look at it) by a sort of Sam and Diane "will they/won't they" thing with Josh's friend Greg. Her "crazy" is sometimes funny, sometimes sad, but always presented smartly and sensitively—never what you might expect from a show called Crazy Ex-Girlfriend. —Bonnie Stiernberg
87. Westworld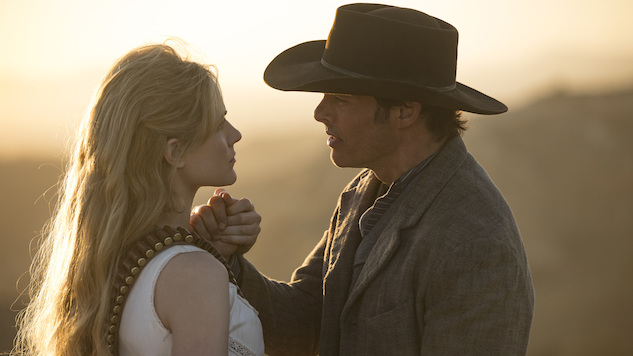 Created by: Lisa Joy, Jonathan Nolan
Stars: Evan Rachel Wood, Jeffrey Wright, Ed Harris Thandie Newton, James Marsden
Original Network: HBO, 2016-present
Westworld debuted with some big shoes to fill. The would-be successor to HBO's Game of Thrones got weird fast and didn't care who was along for the ride. There's something commendable about that, as that first season set up a puzzlebox that riveted fans. Its sophomore season then further shook off the shackles of expectation and embraced the characters who (against all odds) dot its endless mysteries with pockets of genuine depth. Rather than having to answer a trick question, viewers have been allowed to experience the android-driven theme park/bacchanalia in the context of the people (and robo-people) living in and around it. Some of the best female performances on TV are lodged inside a show which started so male-gazey, eventually giving viewers a rollicking, if uneven, exploration of these twisted layers within layers the series delights in creating. And just when you think you have a sense of what's happening, a new season is poised to change the game again to keep us guessing. —Jacob Oller and Allison Keene
86. The Unbreakable Kimmy Schmidt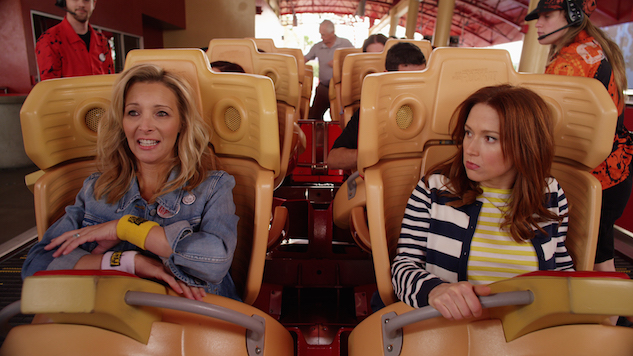 Created by: Tina Fey, Robert Carlock
Stars: Ellie Kemper, Tituss Burgess, Jane Karkowski, Carol Kane, Lauren Adams, Sara Chase
Original Network: Netflix, 2015-2019
NBC has made any number of mistakes over the years, but few bigger than shelving Tina Fey and Robert Carlock's 30 Rock follow-up, before punting it over to Netflix. Unbreakable Kimmy Schmidt wound up becoming one of the highlights of TV comedy. The fast-paced and flip sitcom featured breakout performances by Office vet Ellie Kemper as the titular former "mole woman" trying to make it on her own in New York, and Tituss Burgess as her flamboyant and put-upon roommate, Titus Andromedon. Throughout the first season's run, some writers and critics seemed dead-set on finding some kind of flaw to pounce on with the show, zeroing in on how the minority characters are represented. This may be a wild generalization, but I think this was a natural reaction to one of the most overtly feminist sitcoms ever produced. Kimmy Schmidt is most certainly upsetting the natural order of your typical network sitcom. The show's titular character is defining her life on her own terms and by her own standards. For some reason that still freaks some people out so they dismiss it or find some way to poke holes in the vehicle for that idea. Sorry nitpickers and network executives; Kimmy Schmidt made it after all. —Robert Ham
85. The Assassination of Gianni Versace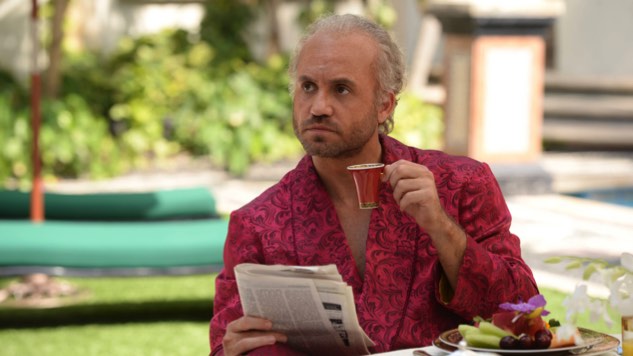 Created by: Scott Alexander, Larry Karaszewski
Stars: Darren Criss, Edgar Ramirez, Penelope Cruz, Ricky Martin
Original Network: FX, 2018
Underappreciated by critics, under-watched by audiences, and misunderstood by those expecting the focus to remain squarely on House Versace (ably handled by Edgar Ramirez as the late fashion designer and Penelope Cruz as his sister, Donatella), the second installment of Ryan Murphy's anthology series is an even pricklier treatment of "true crime" than the first. Anchored by Darren Criss' mesmerizing performance as spree killer Andrew Cunanan, the nine-episode season, penned by Tom Rob Smith, unspools backwards in time from the morning of the murder; its twinned narratives (Versace's rise, Cunanan's long unraveling) split open the scars left by a homophobic culture, from the AIDS crisis to Don't Ask Don't Tell, and reveal both how much, and how little, has changed. Along the way, Murphy, Smith, and directors Gwyneth Horder-Payton and Daniel Minahan flesh out the biographies of Cunanan's lesser-known victims, turning the lives of Jeff Trail (Finn Wittrock) and David Madson (Cody Fern) into profiles in courage, and thereby challenging their erasure in the popular imagination. What emerges is an ambitious, unorthodox, potent, frankly astonishing reconsideration of what it means to be and be called a faggot, animated by one indelicate imperative: Queer lives matter, and not just their ends. —Matt Brennan
84. Fringe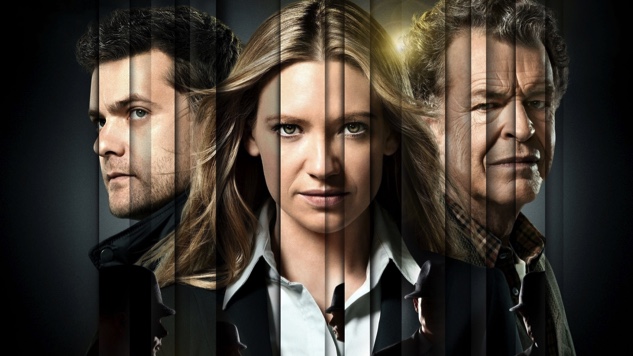 Created by: J. J. Abrams, Alex Kurtzman, Roberto Orci
Stars: Anna Torv, Joshua Jackson, John Noble, Jasika Nicole, Lance Reddick
Original Network: Fox, 2013-2018
Like Lost, J.J. Abrams's Fringe starts as a masterful slow-burn. The first season drops copious hints at the show's central mythology, but doesn't put all its cards on the table until the end of an unforgettable season finale. Until then it's a paranormal procedural in the vein of X-Files; after that point it's a tense, unsettling tale of two parallel dimensions at war with one another, sometimes unwittingly. Unlike Lost, Fringe remains well-paced throughout its final four seasons, popular enough to keep getting renewed and finish out its story, but not a Lost-style blockbuster that has to prolong and complicate its story to meet a network's demand for more content. Fringe wasn't as powerful or moving as Lost ultimately proved to be, but it was a far more focused and deliberate show, which makes it stronger and more satisfying in many ways. And John Noble's turn as Walter Bishop, a brilliant scientist struggling with diminished mental faculties and his own guilt over his interactions with the parallel dimension he discovered, is one of the best and most heartbreaking performances in recent TV history. —Garrett Martin
83. The Expanse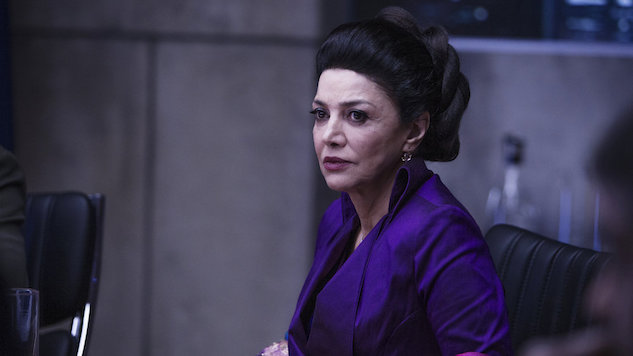 Created by: Mark Fergus and Hawk Ostby
Stars: Thomas Jane, Steven Strait, Shohreh Aghdashloo, Paulo Costanzo
Original Network: Syfy, 2015-present
In Syfy's The Expanse, Mars and Earth are two superpowers racing to gain the technological upper hand, while those who live in the Asteroid Belt mine resources for the more privileged planets and become more and more prone to radicalization.
Sound familiar?
In its relationship to our own age of authoritarianism, the series offers a kind of storytelling that seems essential: It manages to paint a portrait of a divided universe without vilifying one group and raising the other to god-like status, as evidenced by the complexities of hardboiled detective Joe Miller (Thomas Jane) or U.N. official Chrisjen Avasarala (Shohreh Aghdashloo). The Expanse shows us a possible future, a future in which women can be leaders without the bat of an eye, in which racially diverse groups can unite in common cause, but it is also a warning about keeping institutions in check, about recognizing inequality wherever it might exist, in order to avoid past mistakes. In other words, it's must-watch television for our time. —Elena Zhang
82. One Day at a Time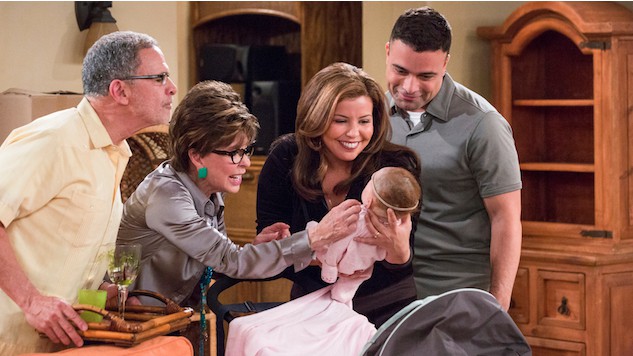 Created by: Gloria Calderon Kallett, Mike Royce, Norman Lear
Stars: Justina Machado, Todd Grinnell, Isabella Gomez, Marcel Ruiz, Rita Moreno
Original Network: Netflix/Pop TV, 2017-present
I promised myself I would savor the third season of One Day at a Time. That I would space out watching the 13 episodes, treasuring each one. I would relish how each precious half-hour was simultaneously timeless and cutting edge. I would marvel at the series' ability to be quietly groundbreaking. I would reflect on how it made Cuban culture at once unique and intimately relatable.
Instead, I devoured it. The series is so excellent and so compulsively watchable I couldn't help myself. It's like a paraphrase of that old commercial for Lay's potato chips: "Betcha you can't watch just one." In a seemingly impossible feat, the third season of this cherished comedy is even better than the two that preceded it—and the two that preceded it were pretty awesome. The series goes deeper on the challenges of modern parenting, addiction struggles, and living with anxiety and depression. It explores with great nuance what makes a family. It is pioneering in its ability to treat Elena's (Isabella Gomez) same-sex relationship as a high-school first love, with all the drama and issues that accompany that regardless of gender. Justina Machado and Rita Moreno are, of course, reliably fantastic as the mother/daughter matriarchs of the family, and Todd Grinnell, as handyman/landlord Schneider, is given a chance to shine. Alex (a terrific Marcel Ruiz) also gets a complex storyline, which is honest in its admission that adolescent issues aren't easily solved. Thank goodness Pop TV picked up the series for a fourth season. ¡Dale One Day at a Time, dale! —Amy Amatangelo
81. Better Things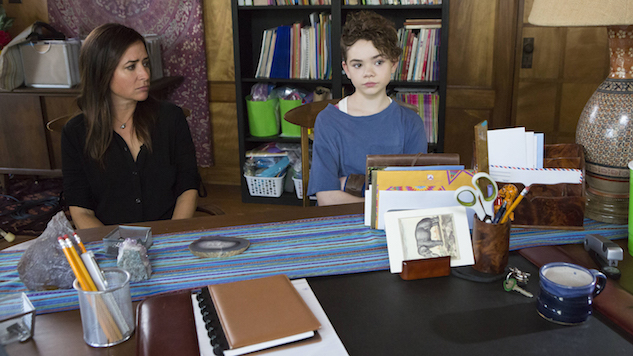 Created by: Pamela Adlon, Louis C.K.
Stars:Pamela Adlon, Mikey Madison, Hannah Alligood, Olivia Howard, and Celia Imrie
Original Network: FX, 2016-present
Pamela Adlon's almost experimental comedy has never generated the excitement of its network counterpart, Atlanta, but it's no less novel for elaborating a multigenerational portrait of women in which sex and romance are not the determining factor in life's equation. Defined by Adlon's perceptive direction and poetic ear, Better Things is far more interested in the testy, soused relationship Sam Fox (Adlon) maintains with her mother (Celia Imrie), the wan roles she's offered as a moderately successful middle-aged actress, and the ceaseless chaos of single motherhood. Indeed, as Sam raises Max (Mikey Madison), Frankie (Hannah Alligood), and Duke (Olivia Edward), she emerges as the flawed "Superman&#8221: Half mournful and half expectant, she's committed, despite the obstacles, to squaring the same feminist space for her three children that Better Things does for women on TV. —Matt Brennan
80. Black Mirror
Created by: Charlie Brooker
Stars: Bryce Dallas Howard, Malachi Kirby, Gugu Mbatha-Raw
Original Network: Netflix/Channel 4 (UK), 2011-present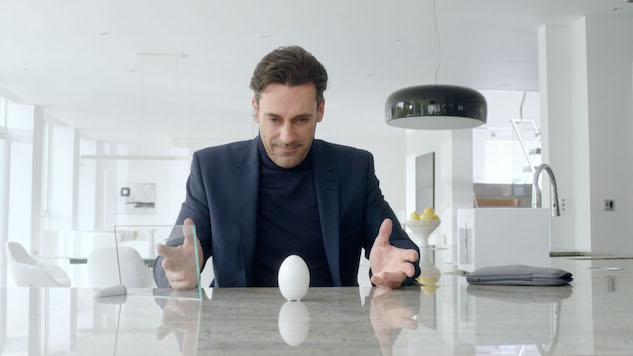 There are probably times in most of our lives when we see our technological world as more of a dystopia than a utopia. The way it curbs our freedom, diminishes our privacy, and subjects us to anonymous attacks can feel like an unforgivable violation. But the worst part is, we're complicit—we've accepted the intrusion, and in some cases, or even most cases, we've become addicted. The ubiquity of technology is a reality that we can't fight against, and to maintain our sanity, we have to accept it. But that doesn't mean it's not worth questioning, which is exactly what Black Mirror is all about. The title is nearly perfect, as explained by creator Charlie Brooker: "The black mirror of the title is the one you'll find on every wall, on every desk, in the palm of every hand: the cold, shiny screen of a TV, a monitor, a smartphone." The job of this show is to reflect our society in an unflattering light, and they do it with a new cast and a new story in each episode. This is not fun watching—it's mostly horrifying—but even if our brave new world is inescapable, the show represents a kind of protest that feels more necessary than ever. —Shane Ryan
79. Steven Universe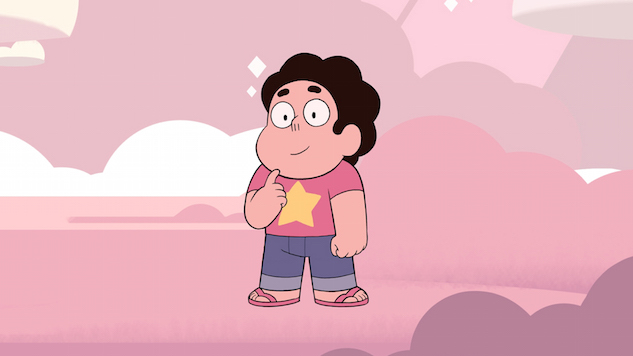 Created by: Rebecca Sugar
Stars: Zach Callison, Estelle, Michaela Dietz, Deedee Magno Hall, Tom Scharpling, Grace Rolek, Jennifer Paz, Shelby Rabara, Susan Egan
Original Network: Cartoon Network, 2013-present
Steven Universe has been the best show on Cartoon Network for quite some time. Like Pixar's great films, it transcends its "target" audience of children by distilling nuanced, powerful emotions into a universally comprehensible form without losing any of its intellect.
Here's an incomplete list of the themes the show treated in 2016: abusive love, Marxism, unmitigated bereavement, depression, self-hatred, PTSD, matricide. Such a cheerful show, right? Actually, yes: The core of Steven Universe, despite its unbelievably heavy subject material, is love—not only of every creature on Earth, good or bad, but of life itself, regardless of the terrible circumstances it hurls your way. Sure, that's an aspirational message, but Steven is essentially the Chance the Rapper of animated television: He'll make you believe in his infectious, hard-nosed optimism.—Zach Blumenfeld
78. Detroiters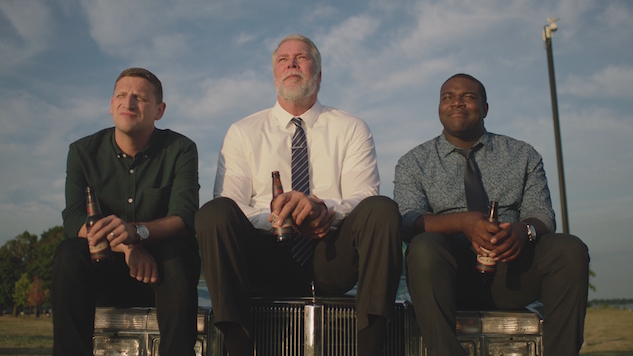 Created by: Zach Kanin, Joe Kelly, Sam Richardson
Stars: Sam Richardson, Tim Robinson, Pat Ver Harris, Lailani Ledesma
Original Network: Comedy Central, 2017-2018
The key to Detroiters is its sincerity, which shines through almost every episode without any kind of smugness or self-congratulations. Sam Richardson (Veep) and Tim Robinson (Saturday Night Live) genuinely love each other, and their families, and their advertising company, and most of all their city. (It's Detroit. Detroit, Michigan. That's where they're from.) The tone gets dark at times, and Tim and Sam occasionally act petty or vindictive, but there's almost none of the cynicism and mean-spiritedness so often found in comedy today. When they're making illicit purchases in a back alley at night with Tim's sanity-challenged father, they're not buying drugs, but fireworks. When Sam unintentionally becomes a gigolo, it takes him a while to realize it, and he's convinced he's in love with his only client. When they accidentally run over prospective client Jason Sudeikis, it gnaws at them until they inevitably let Sudeikis run them over as penance. Without this sweetness, Detroiters would probably still be funny, but it wouldn't be as charming or as powerful. Garrett Martin
77. Master of None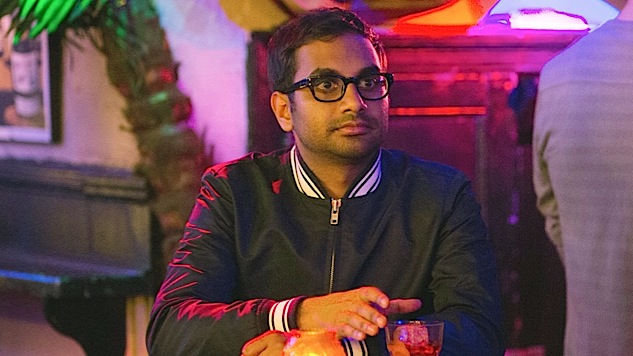 Created by: Aziz Ansari, Alan Yang
Stars: Aziz Ansari, Noél Wells, Eric Wareheim, Lena Waithe, Kelvin Yu, Alessandra Mastronardi, Bobby Cannavale
Original Network: Netflix, 2015 to present
The second season of Aziz Ansari's masterful Master of None begins with an homage to Bicycle Thieves and ends with a nod to The Graduate, and that about sums it all up. In between, though, are beautifully nuanced episodes as Ansari's Dev Shah tries to navigate his love life and his career. Even when the show goes the traditional sitcom route—the will-they-or-won't-they romance of Dev and the engaged Francesca (Alessandra Mastronardi)—the dialogue and interactions are decidedly not traditional. They talk like real people not ones created in a writer's room.  "New York, I Love You," which stepped away from the main characters to showcase the vibrant diversity of the city and "Thanksgiving," which chronicled Dev's childhood friend Denise (Lena Waithe) coming out to her family, are easily the season's highlights. The show is fun to watch, emotionally satisfying and thought provoking. —Eric Walters and Amy Amatangelo
76. Happy Endings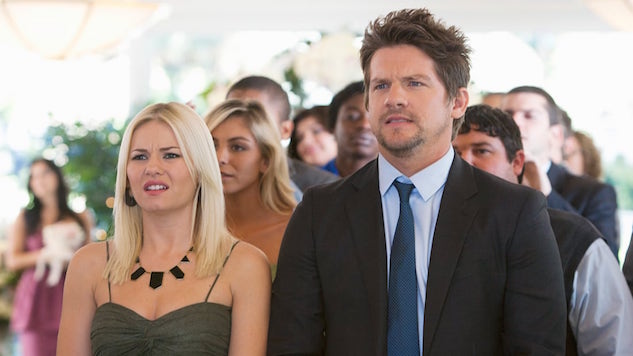 Created by: David Caspe
Stars: Eliza Coupe, Elisha Cuthbert, Zachary Knighton, Adam Pally, Damon Wayans, Jr., Casey Wilson
Original Network: ABC, 2011-2013
File Happy Endings under the dreaded "canceled too soon" category. Happy Endings could have and should have lasted far longer than three seasons, but sometimes the TV gods are cruel. Based in Chicago, the ensemble comedy had a pretty familiar premise ("a group of friends in their early 30s hang out in the city"), with the clever twist that one of them (Elisha Cuthbert's Alex) leaves another at the altar (Zachary Knighton's Dave) in the pilot. They try to remain friends, hence the titular happy ending, but ultimately what made Happy Endings so great was how it moved on from that and embraced the chemistry among all six leads. Sometimes "friends hanging out" is the only situation you need for a comedy to work. Also worth noting: this show doesn't get nearly enough props for one of the least stereotypical portrayals of a gay character on a sitcom; Adam Pally's Max is basically no different from Peter, the character he'd go on to play on The Mindy Project. He's a goofy frat bro who just happens to be attracted to men, and that's just one of the many ways Happy Endings managed to subvert the standard sitcom formula.—Bonnie Stiernberg
75. Queen Sugar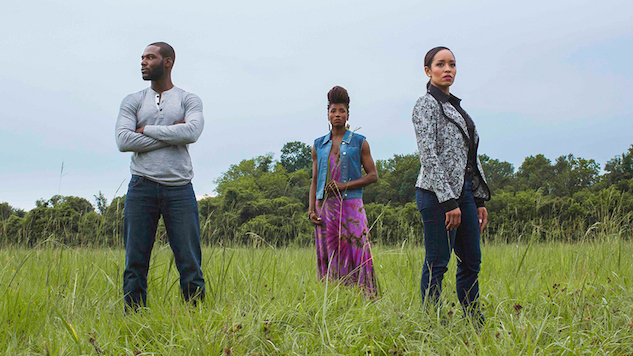 Created by: Ava DuVernay
Stars: Rutina Wesley, Dawn-Lyen Gardner, Kofi Siriboe
Original Network: OWN, 2016- present
The trials and tribulations of the Bordelon family play out in stunning visual style in OWN's emotional series, which follows three disparate siblings brought together to their father's Louisiana farm in the wake of his death. The series begins quietly and expands greatly over the course of its now four seasons, but it has never lost the emotional core that explores the lives of a black family in the south. Becoming more overtly political as it has continued, Queen Sugar has become a hugely necessary and rarely-seen portrait of the south (the good and the bad), as well as an exceptionally compelling portrait of a beautifully complicated family. —Allison Keene
74. The Handmaid's Tale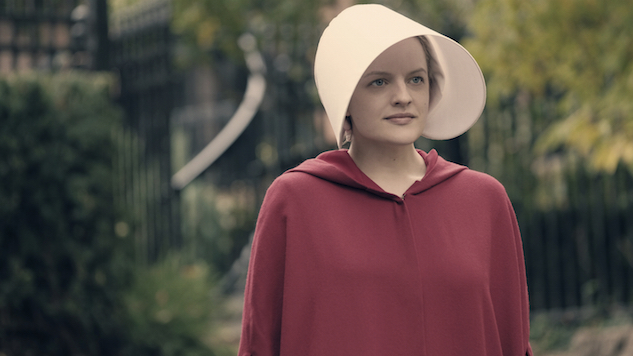 Created by: Bruce Miller
Stars: Elisabeth Moss, Alexis Bledel, Joseph Fiennes, Max Minghella, Yvonne Strahovski, Ann Dowd, Samira Wiley
Original Network: Hulu, 2017-present
With precise compositions and a rich sense of color, The Handmaid's Tale envisions the intersectional, drawing the interlocking influences of gender, sexuality and status into its portrait of a puritanical dystopia not far from our own: "Blessed are the meek," Offred (Elisabeth Moss) says in scornful voiceover, referring to the extremists' empty dictum. "They always left out the part about inheriting the Earth." Indeed, as she navigates Gilead's stony euphemisms and loud silences, whether playing Scrabble with the powerful Commander Waterford (Jospeh Fiennes), flirting with his driver (Max Minghella), or (unsuccessfully) avoiding the ire of Waterford's wife (Yvonne Strahovski), patriarchal dominion becomes the series' unifying principle, the poison that soaks through the body politic "under His eye." As the seasons have progressed, the series has lost a bit of its narrative punch. But it remains the first great political drama of our authoritarian age and although based on Atwood's now three-decade-old novel, a kind of instant classic, forever of our time.—Matt Brennan
73. Speechless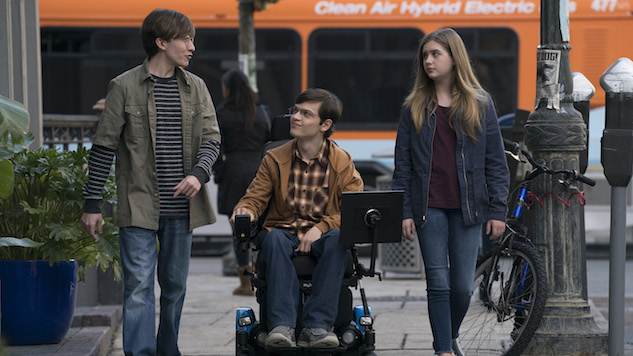 Created by: Scott Silveri
Stars: Minnie Driver, John Ross Bowie, Cedric Yarbrough, Mason Cook, Micah Fowler, Kyla Kennedy
Original Network: ABC, 2016-2019
Just like JJ (Micah Fowler), the protagonist at the center of ABC's charming, insightful, and hilarious comedy, Speechless has defied the odds. In a landscape dominated by dragons and zombies, a TV series about a family whose oldest son has cerebral palsy shouldn't have lasted for three seasons. But not only did it last, it thrived. The DiMeo family, with Maya (Minnie Driver, in a career-best role) as its fearless matriarch, represented not just a loving family with a special needs son, but all families who want what's best for their children and won't let any obstacles get in their way. In the pitch-perfect Season Three finale, JJ graduates from high school and makes the decision to go to his dream school, New York University. The move will take him far from his family and his fiercely overprotective mother, but it's also a life change he knows he needs to make. "I've opened so many doors for you, and you've walked through every one," his mother tells him.
To use the show's words, it was "unrealistic" of me to hope for the show to be renewed for a fourth season. The comedy ended on a triumphant, beautiful and poignant note, with JJ in the Big Apple and his family realizing it's time to let him go.  It was a wonderful way to leave the DiMeo family. But I want more. I'm not going to be realistic. I'm going to be blindly optimistic that we will see them again. TV needs a show like Speechless and so do I.—Amy Amatangelo
72. black-ish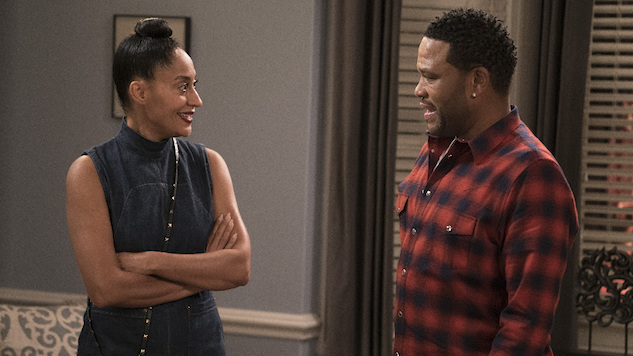 Created by: Kenya Barris
Stars: Anthony Anderson, Tracee Ellis Ross, Yara Shahidi, Marcus Scribner, Miles Brown, Marsai Martin, Jeff Meacham, Jenifer Lewis
Network: ABC, 2014-present
To enjoyblack-ish is to enjoy all that the show has to offer in the name of entertainment. The sitcom about a wealthy black family is especially hilarious when the child stars (Marsai Martin and Miles Brown) are leading the plot. But when the show veers to address topics that reflect America's race relations and systematic injustices, it shines brightest, because the writers are not afraid to be strikingly honest and come at an issue from different angles (without losing any of the writers room wit). From Season Two's "Hope" to Season Four's "Juneteenth, black-ish stands apart in its ability to be simultaneously conscious and comedic. There's a reason it's spawned two spin-offs. It has been pure joy to see the Johnson children continue to grow up and the show continue to blossom. —Iris Barreto
71. Outlander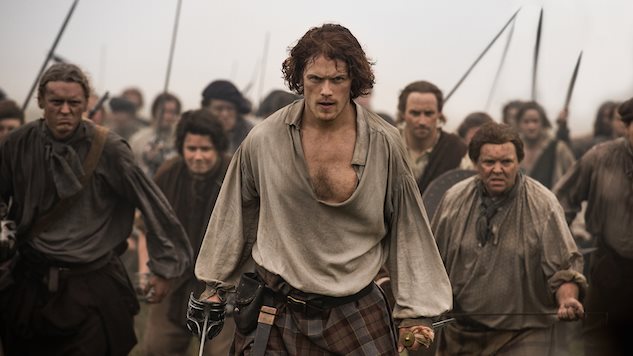 Created by: Ronald D. Moore
Stars: Caitriona Balfe, Sam Heughan
Original Network: Starz, 2014-present
Based on Diana Gabaldon's immensely popular book series, Outlander follows the story of Claire Randall (Caitriona Balfe), a nurse in 1940s England who, while on a holiday to Scotland, gets transported back through mystical stones to the 1740s. There, as she fights for survival and a way home, she meets a tall, dark and handsome Highlander name James Fraser (Sam Heughan), and the rest is history. Except that Outlander actually does a really wonderful job of tracking the couple's place throughout history, providing tense, riveting and yes romantic storytelling along the way. The series' truly wonderful cast is augmented to the stratosphere by its leads, whose chemistry will make you believe in love at first sight. Full of battles, political intrigue, and gorgeous on every level, the show is a wonderfully cozy (and sexy) adventure. From its hauntingly beautiful theme song by Bear McCreary onwards, Outlander will transport you to its dangerous, surprising world as quickly as those magical stones. —Allison Keene
70. Big Mouth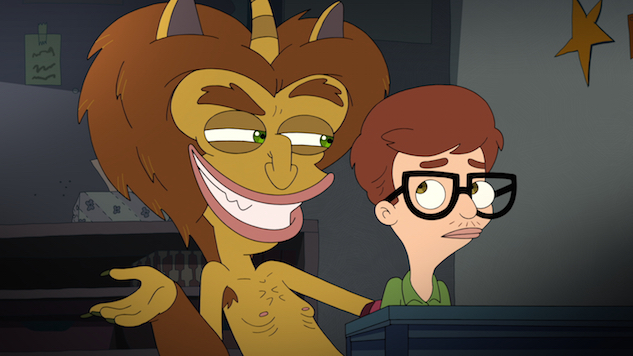 Created by: Nick Kroll, Andrew Goldberg, Jennifer Flackett, Mark Levin
Stars: Nick Kroll, John Mulaney, Jessi Klein, Jason Mantzoukas, Maya Rudolph
Original Network: Netflix, 2017-present
Netflix's animated series, from creators Nick Kroll, Andrew Goldberg, Jennifer Flackett and Mark Levin, follows four friends through the earliest stages of puberty: Andrew (John Mulaney) sports inconvenient erections; Nick (Kroll) awaits his first pubic hairs; Jessi (Jessi Klein) begins menstruating at the Statue of Liberty; Jay (Jason Mantzoukas) conceives rococo ways to get off with his pillow. It's wickedly bawdy—one episode's end credits roll over an extended description of Andrew's dad's testicles—and devilishly funny—another uses a note-perfect Seinfeld send-up to explain the blowjob "head push" and the term "mons pubis"—but as implied by its theme song, Charles Bradley's "Changes," the series is sweeter than it appears. Its goal is to cut through the humiliations of sex, to break through the shame shellacked atop our "gross little dirtbag" selves to reveal the perfectly normal yearning underneath: for pleasure, for touch, for emotional connection; for approval, confidence, intimacy, love. By admitting, as Andrew does in the series premiere, that "everything is so embarrassing"—and not only for teens—Big Mouth squares a space in which there's no question that can't be asked, and no answer that applies the same way to everyone. It's the streaming version of your sex-ed teacher's anonymous slips of paper, except the laughs aren't sniggers—they're hard-won, empathic guffaws. —Matt Brennan
69. Documentary Now!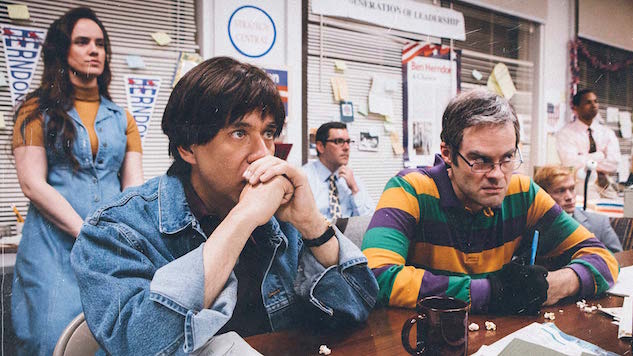 Created by: Fred Armisen, Bill Hader, Seth Meyers, Rhys Thomas
Stars: Fred Armisen, Bill Hader
Original Network: IFC, 2015-present
Documentary Now! has grown to be even more consistently brilliant than in its debut season, in part because the creative team—including stars Bill Hader and Fred Armisen, writers Seth Meyers and John Mulaney and directors Rhys Thomas and Alex Buono—regularly found legitimate pathos beneath the comedy. Instead of merely parodying famous documentaries, they used each half-hour episode to quickly sketch recognizable and believable characters, focusing on their pain and humanity as much as their humor. The Spalding Gray satire "Parker Gail's Location is Everything," the bleak Salesman parody "Globesman," and the two-part Robert Evans riff "Mr. Runner-Up: My Life as an Oscar Bridesmaid" are among the best episodes of any show; all three work on multiple levels, as satire, as layered character studies, and as well-crafted faux-documentaries that could easily pass as the real thing if you didn't know any better. —Garrett Martin
68. GLOW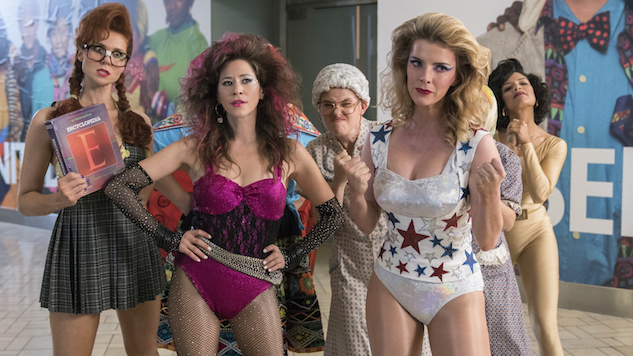 Created by: Liz Flahive and Carly Mensch
Stars: Allison Brie, Betty Gilpin, Marc Maron, Chris Lowell
Original Network: Netflix, 2017-present
Netflix's bubbly celebration of a long-forgotten corner of the wrestling world takes a little time to come together, but once it does, it's pure joy. That's not to say that there isn't still a ton of drama among the Gorgeous Ladies of Wrestling (GLOW)—the story does start out with an infidelity that affects two best friends—but once the bright colors and bold energy of this 80s-set series ignite there's no slowing it down. Boasting a wonderfully sprawling and diverse cast (who do their own stunts), the series never shies away from deeper issues of race, gender, and the realities of a career on the stage. But what binds the show together are its friendships, especially among its core cast. (Plus, it brought Betty Gilpin to our national attention, for which we shall be eternally grateful).
GLOW will always be a show that understands femininity in a way few others do, and is often a pop-filled good time. Sometimes it's messy, but that's what GLOW is all about. The women try, and fail, and try again. They weather the sadness and the chaos. Choices are made, mistakes happen. And they try again. And again.—Allison Keene
67. Doctor Who
/>
Created by: Sydney Newman, C. E. Webber, Donald Wilson
Stars: Christopher Eccleston, David Tennant, Matt Smith, Jodi Whitaker, Peter Capaldi
Original Network: BBC, 2005-present
Originally launched in 1963, The Doctor returned to the TV screen in 2005, traveling through time and space in the TARDIS, an antiquated and surprisingly spacious blue police box. The special effects may have gotten marginally better, but the camp has stayed the same. With Russell T. Davies at the helm and David Tennant playing the 10th doctor, the show was never better. Now there's a new Doctor—Jodie Whittaker, the first woman to play the role—to continue, and evolve, the tradition. Josh Jackson
66. In the Flesh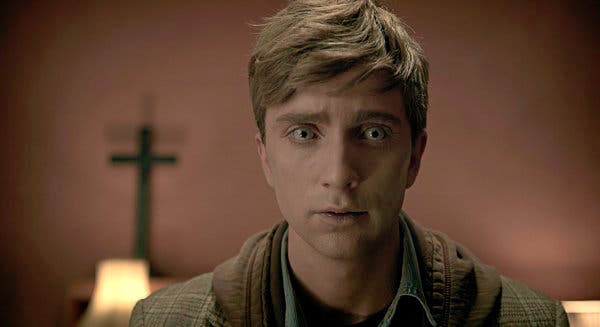 Created by: Dominic Mitchell
Stars: Luke Newberry, Harriet Cains, Emmett J Scanlan, Emily Bevan
Original Network: BBC America, 2013-2014
If you have grown tired of the zombie takeover of TV, movies and videogames, revive yourself with In the Flesh. Dominic Mitchell's extraordinary series starts out as something of a satire, where the zombie apocalypse is over, but the undead remain. They've been medicated to restore their consciousness, and now suffer from PDS (Partially Deceased Syndrome). The specifics of how this would actually play out in a sleepy English village, though, is what gives the series its emotion and charm. Luke Newberry's Kieren is our window into this strange new world, as the show explores what it would really be like for your family to have moved on from your passing only to take you back in as a reanimated corpse. There are so many political aspects to the series as well—people who accept those with PDS versus people who rally against "rotters." At the same time, the PDS community is split into wanting to fit back in with society and those who want to return to a "rabid" state (and everything in between). It's strange and beautiful and complex, most especially in the relationships and friendships that form as well as the heartbreaking revelation of how Kieren first died. The series is a testament to the creativity that can still come out what seems like an oversaturated genre, and the deep truths that manifest through a focus on what it means to be human. —Allison Keene
65. Terriers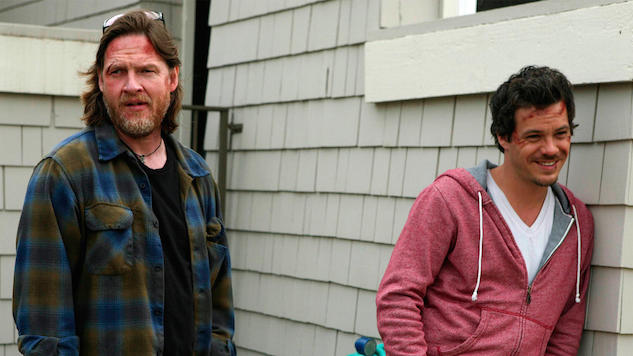 Created by: Ted Griffin
Stars: Donal Logue, Michael Raymond-James, Laura Allen, Kimberly Quinn, Jamie Dembo
Original Network: FX, 2010
Terriers will always be the one that got away. A cautionary tale about show titles (was it a reality program about the Westminster Dog Show?), the dramedy ran for an all-too-brief 13 episodes in the fall of 2010. Perhaps it was ahead of its time: Unable to capitalize on the niche audience cable and streaming platforms now cultivate, and before Netflix got into the business of saving cult hits. The heart of the series was the easy, hilarious rapport between former police officer Hank Dolworth (Donal Logue) and his best friend/former criminal Britt Polack (Michael Raymond-James). The pair forms a PI firm, and their rag-tag approach to solving crimes leads them to commit a few of their own, in addition to all sorts of questionable but entertaining adventures. Logue and Raymond-James are both fantastic actors who've gone on to many other wonderful roles, but nothing has ever quite matched the fine work they did on Terriers. Every couple of years, showrunner Shawn Ryan (The Shield, Timeless, The Unit) teases the idea of reviving the show. So I keep holding out hope that Terriers will be back. —Amy Amatangelo
64. Jane the Virgin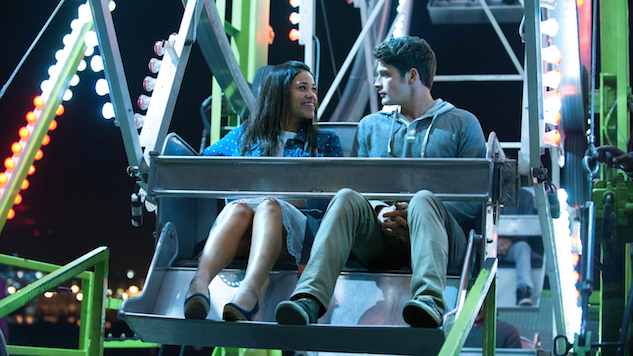 Created by: Jennie Snyder Urman
Stars: Gina Rodriguez, Andrea Navedo, Yael Grobglas, Ivonne Coll, Jamie Camil, Justin Baldoni
Original Network: CW, 2014-2019
Despite the wild surrealism of its original premise—a devoutly Catholic twentysomething virgin is accidentally artificially inseminated by her ex-crush/current boss's sperm during a routine gynecological appointment (chaos ensues)—Jane the Virgin's exceptional artistry was also evident from the jump. it's been all but impossible for any new viewer's admiration not to deepen and evolve as the creative swings taken by Jennie Snyder Urman have gotten bigger and bigger as the seasons progressed.
We knew Jane the Virgin for five seasons, have loved Jane, Xo, Alba, and Michael, Rafael, Petra, and Lina, Louisa, Mateo, and the twins. We have gotten to know Miami, and gotten an inside look at running a hotel, making a telenovela and navigating the American immigration system. We have watched Jane lose the love of her life, then watched her recover from it—twice. We have watched Rafael lose everything and come back with a stronger sense of self. We have watched Petra grow into her own skin and find a love in JR she never knew she could have. We have met these people. But by setting it up so that we knew from the start that theirs was a story, and someday we would know who was telling it and why, Jane the Virgin found a way to make all the goodbyes of its final episode "Chapter One Hundred" one big hello. And that, truly, is a gift.—Alexis Gunderson
63. Downward Dog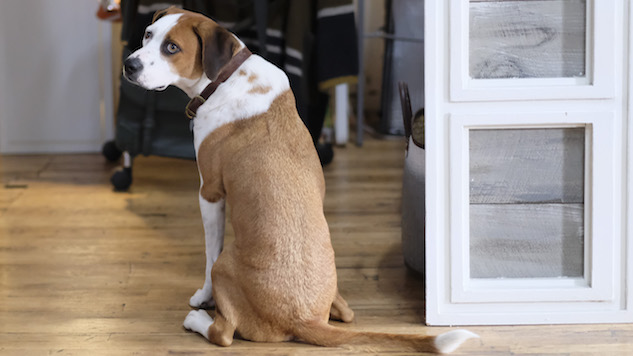 Created by: Samm Hodges
Stars: Allison Tolman, Samm Hodges, Lucas Neff, Kirby Howell-Baptiste
Original Network: ABC, 2017
That Downward Dog's narrator, Martin (voiced by series co-creator Samm Hodges), is of the canine variety might scare one away from ABC's deeply felt sitcom, canceled after a mere eight episodes, but this is, in fact, its secret weapon. Martin's presence, and the series' sweet, silly premise, is delightful cover for its heroic undercarriage, squaring space for its foremost risk: At the heart of Downward Dog, led by the quietly magnificent Alison Tolman, is its radical earnestness, the belief that to be and to feel fully is almost always to court embarrassment—and that the real shame is to relent to the pressure to hide one's emotions, rather than staring them in the face. In other words, I'll remember the series as one of the defining network comedies of our unsettled age, a beacon of the prosaic and the humane in a world that's been thrown to the wolves. —Matt Brennan
62. American Vandal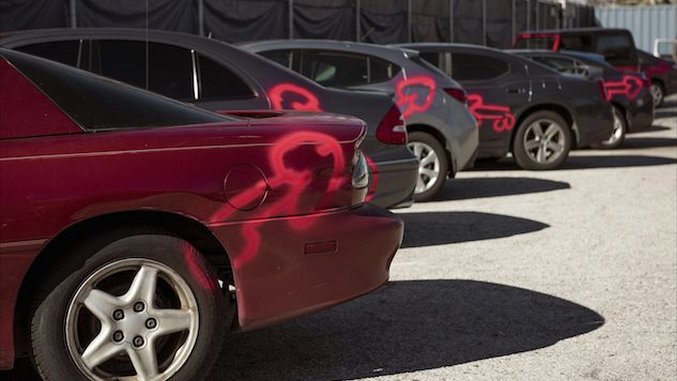 Created by: Tony Yacenda and Dan Perrault
Stars: Tyler Alvarez, Griffin Gluck, Jimmy Tatro
Original Network: Netflix, 2017-2018
American Vandal is the tongue-in-cheek antidote to the "true crime" craze: a "prestige docuseries" on the subject of dick-drawing, set on dismantling the form from within. After all, its understanding of the form is impeccable: With dramatic cold opens, floated theories and test cases; interviews, illustrations and re-creations; careful cliffhangers and a Jinx-style hot mic, it applies the genre's commonplaces to absurd situations with aplomb. It's a pungently goofy reminder that the history of "true crime" is dominated by "lowbrow" media—pulpy magazines, grocery-store paperbacks, salacious installments of Dateline or 20/20—and that its newfound sense of "prestige" is primarily a function of style. Still, American Vandal's most surprising strength is not its satire but its steady construction of a narrative backdrop even more compelling than its creators realize. Call it Fast Times at Hanover High: The series' amusing slice of schoolyard life. —Matt Brennan
61. Rick and Morty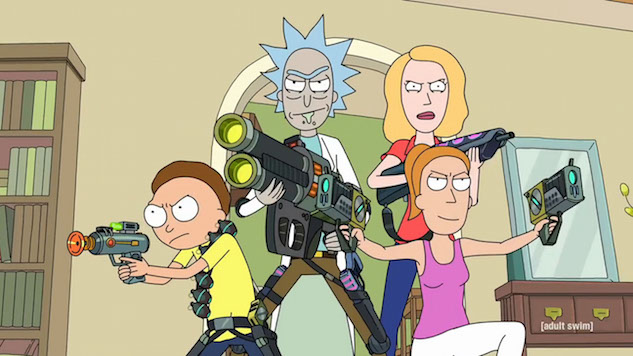 Created by: Dan Harmon
Stars: Justin Rolland, Chris Parnell, Spencer Grammer, Sarah Chalke
Original Network: Cartoon Network, 2013-present
One of the most brilliant shows on television, Rick and Morty uses its nerdiness and intelligence not as a gimmick, but as a way to open the (literal) dimensions of creative possibility, whether the ideas are original (interdimensional cable, a sentient gas cloud named Fart) or tongue-in-cheek homage (to The Purge, Inception, even its own interdimensional cable episode). But behind the innovation is a Eugene O'Neill-ian dysfunction that probes the depths of familial unhappiness, and it's when Rick and Morty leans into this (especially in episodes like "Total Rick-all" and "The Wedding Squanchers") that it reaches its most sublime moments. Season Two, in particular, took protagonist Rick Sanchez into a profound depression matched only by BoJack Horseman among animated series aimed at adults. —Zach Blumenfeld
60. Orphan Black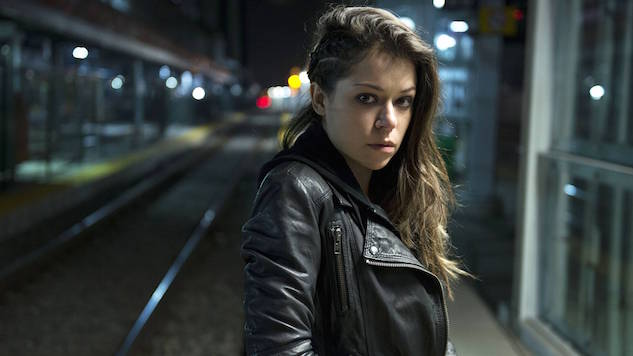 Created By: Graeme Manson, John Fawcett
Stars: Tatiana Maslany, Dylan Bruce, Jordan Gavaris, Kevin Hanchard, Michael Mando, Maria Doyle Kennedy
Original Network: BBC America, 2013-2017
Having one actor play several characters in a single show is nothing new, but that doesn't take away from what Tatiana Maslany accomplished in BBC America's Orphan Black. Maslany played a host of clones on a sci-fi show that's not just for sci-fi fans. Her main character, Sarah Manning, is a young British mother living in Canada. A small-time con artist, she's trying and failing to get her life together when she sees her doppelgänger commit suicide by stepping in front of a train. After stealing the woman's purse and identity, Sarah the con artist becomes Beth the cop, scrambling to fool her partner and discovering more women who look just like her. Each one she comes across—the uptight suburban mom, the gay hipster scientist, the Ukrainian religious fanatic—feels like such a different character that it's easy to forget that the same actress is behind them all. And though there are elements of sci-fi—human cloning and the Neolutionists who believe in scientifically improving themselves (one character has a tail)—most of the characters aren't the type who would even watch sci-fi. The show is as much about identity and motherhood as it is the consequences of technology. But none of it would work without the humanity Maslany brings to each of the clones she portrays in the show. —Josh Jackson
59. Sherlock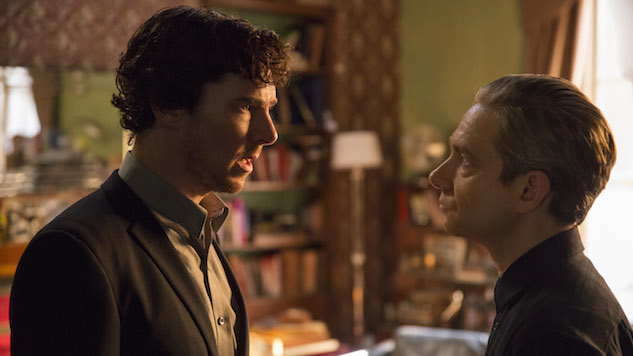 Created by: Steven Moffat, Mark Gatiss
Stars: Benedict Cumberbatch, Martin Freeman, Mark Gatiss, Rupert Graves
Original Network: BBC, 2010-present
The guiding hand behind such English hits as Press Gang and Coupling, Steven Moffat has gained the most attention for resuscitating Dr. Who into the Anglo-Saxon ambassador of science fiction. But Moffat and frequent collaborator Mark Gatiss transcended their best work with Sherlock, the BBC drama that hijacks Sir Arthur Conan Doyle's iconic sleuth into the present with awe-inspiring intelligence and style. Calling Sherlock a television show is a tad deceptive, though; the series typically produces only a few movie-length stories each season. As it has continued, it has dug deeper into the psychological fault lines of Holmes, played with sterile arrogance by Benedict Cumberbatch (or as Seth Meyers noted on SNL, the only man with a name more ridiculous than Sherlock Holmes). When viewers aren't trying to piece together the mystery of the week, we're finding fleeting clues to the guarded humanity of London's finest "Consulting Detective," usually to the chagrin of long-suffering accomplice John Watson (Martin Freeman). —Sean Edgar
58. The Marvelous Mrs. Maisel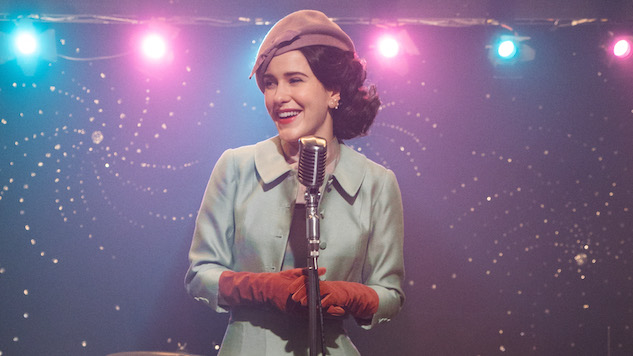 Created by: Amy Sherman-Palladino
Stars:Rachel Brosnahan, Alex Borstein, Tony Shalhoub, Michael Zegen and Marin Hinkle
Original Network: Amazon Prime, 2017-present
Though it has sustained some (perhaps rightful) backlash for being a fantasia of privilege, those fantasy aspects of Amazon's The Marvelous Mrs. Maisel are still really fun. The snappy series is wry, witty, and occasionally deeply emotional. But for the most part, it comes down to having a lot of funny words and a lot of beautiful costumes, as our protagonist Midge (Rachel Brosnahan) navigates her dual lives as a put-together mother of two and a brash standup comedian. Brosnahan is exceptionally charming, and pulls Maisel back from the brink of occasionally becoming a little too theatrical. In fact, everyone in this swirling, whimsical series is excellent, most especially Alex Borstein as Midge's long-suffering manager Susie (in particular Susie's low-stakes kidnapping and her later assimilation into the wealthy Jewish getaway where Midge's family has holed up for the summer in Season Two). Maisel is pure escapism with some occasional well-earned bite.—Allison Keene
57. It's Always Sunny in Philadelphia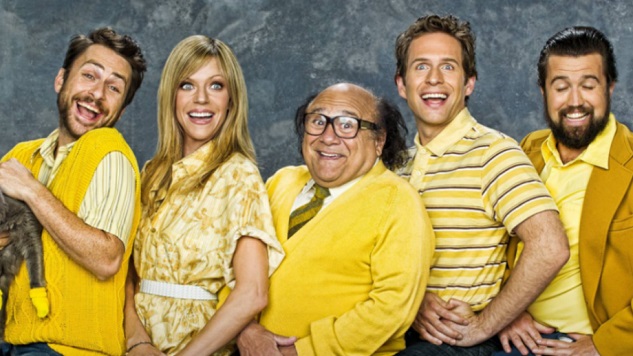 Created by: Rob McElhenney
Stars: Glenn Howerton, Charlie Day, Rob McElhenney, Kaitlin Olson, Danny DeVito
Original Network: FX, 2005-present
Made on a shoestring, with scripts that average about three insults a minute, the exceptionally long-running It's Always Sunny in Philadelphia follows The Gang, a group of egomaniacal degenerates who run an Irish pub in South Philly: Glenn Howerton and Kaitlin Olson's twins, Dennis and Dee; Danny DeVito as their dad Frank, and Charlie Day and Rob McElhenney as their friends Charlie and Mac. Storylines have included attempting to solve the gas crisis, attempting to get record-breaking drunk on a cross-country flight, and one heck of a coming-out episode in which Mac uses interpretive dance to tell his incarcerated dad that he's gay. The Gang never change and they never grow, but we love them for it. Few shows could get away with so cleverly lampooning major societal quandaries and issues as one in the same season they investigated "who pooped the bed?" And yet it's always pitch-perfect. —Whitney Friedlander and Allison Keene
56. Treme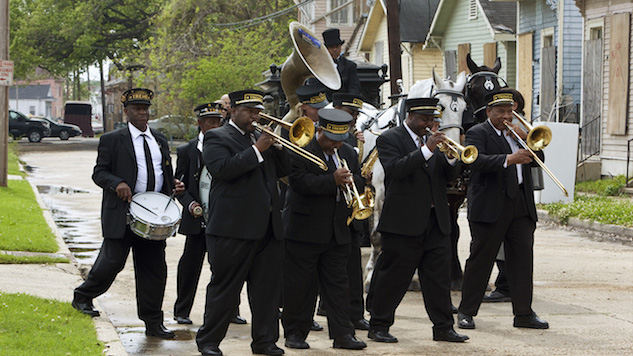 Created by: David Simon, Eric Overmyer 
Stars: Khandi Alexander, Kim Dickens, India Ennenga, John Goodman, Melissa Leo, Wendell Pierce, Jon Seda, Steve Zahn
Original Network: HBO, 2010-2013
When David Simon's sprawling, ambitious, post-Katrina New Orleans drama Treme tried to tell big stories to address big problems, it could sometimes feel like homework. But when it chose to focus intently on its myriad characters and the ordinary events of life—the parades and shows and meals and everything else that we fill our time with—there was a wonderful glorification of the city's people. Characters didn't need to be doing anything particularly vital, like solving crimes or stirring up trouble, to be important. The historical bent of the show was actually a perfect match for this ordinariness, simply because political and social events are always happening in the background and making up the backdrop of our lives. The Wire was one of the best plotted shows in the history of television, but whenever Treme attempted to replicate any of this formula, it seemed to stumble. Still, the many crowd-pleasing moments throughout the show felt earned, as did our attachments to some of its unforgettable characters. This was the story of a city in crisis making a comeback, all set to one of the best soundtracks known to man. —Sean Gandert and Allison Keene
55. Russian Doll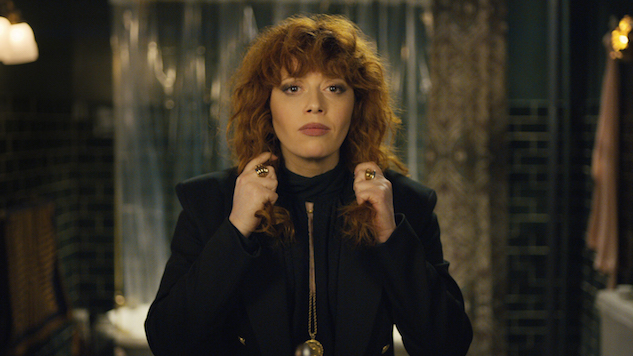 Created by: Natasha Lyonne, Leslye Headland, Amy Poehler?Stars: Natasha Lyonne, Charlie Barnett, Greta Lee, Elizabeth Ashley?Original Network: Netflix, 2019- present
Netflix's Russian Doll was almost too good to be renewed. By all means, renew Natasha Lyonne. Renew Amy Poehler. Renew Leslye Headland. Renew Charlie Barnett. Renew Rebecca Henderson and Greta Lee as hot mess hipster art friends ready to make parties across the Netflix spectrum that much spikier and sparklier. Renew Elizabeth Ashley as every Netflix heroine's no-bullshit therapist (but make it fashion) mom-figure. Renew sharp, funny women directing sharp, funny women written by sharp, funny women. Renew that hair. Renew every damn thing about Russian Doll that helped make it such a brambly triumph of black comedy, macabre ennui and existential optimism. Renewing Russian Doll as a whole is trickier. It is, in the eight shaggy, smartly-constructed puzzlebox episodes of its debut season, nearly perfect. —Alexis Gunderson
54. Fargo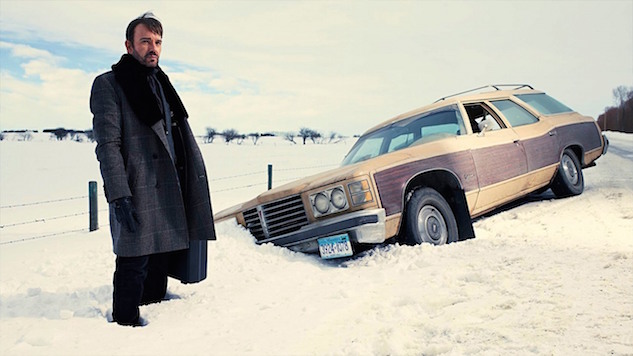 Creator: Noah Hawley
Stars: Billy Bob Thornton, Martin Freeman, Allison Tolman, Colin Hanks
Network: FX, 2014-present
The trick of creator Noah Hawley's anthology series isn't just that he finds a way to take his source material—Joel and Ethan Coen's extremely smart movie about stupid criminals—and turn the dial to 11. It's that he's done it for three stellar seasons. Each 10-episode installment has created indelible characters that stay with you long after the last tragic turn of events has unfolded. Whether it's Martin Freeman's hapless Lester Nygaard in Season One, Jean Smart's cold and calculating Floyd Gerhardt in Season Two, or Ewan McGregor's bumbling Stussy twins in Season Three, each season has brought us its own cadre of terrific actors. Hawley also has a knack for discovering talent, including Allison Tolman as the first season's quietly determined detective Molly Solverson and Bokeem Woodbine as the second's unforgettable, calmly terrifying Mike Mulligan in Season Two. Hawley deftly explores universal themes like the death of the American dream, the struggle to feel self-worth, and the potential evil that lurks inside many of us. He does this with dark humor, eloquent violence, and thought-provoking plot twists. Hawley upends our expectations. Things never unfold the way we expect. And we cannot wait for Season Four. —Amy Amatangelo and Whitney Friedlander
53. Looking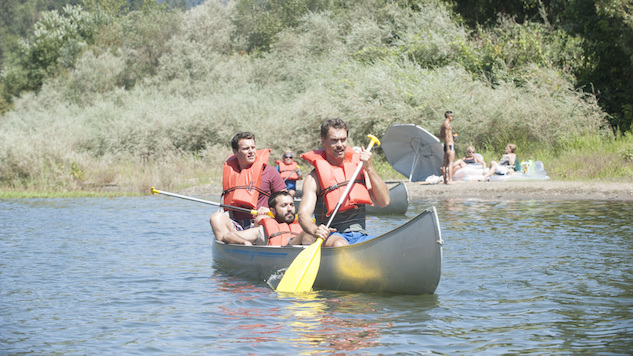 Creators: Andrew Haigh, Sarah Condon, Michael Lannan
Stars: Jonathan Groff, Frankie Alvarez, Murray Barlett, Russell Tovey, Lauren Weedman
Original Network: HBO, 2014-2016
Michael Lannon and Andrew Haigh's meditative chronicle of gay men in modern-day San Francisco ran too cool for some tastes, but few TV series of recent vintage have married form and function with such unshakable confidence. On rooftops and in basements, in Golden Gate Park and the East Bay, Looking found a finely crafted realism perfect for its subdued storytelling, underlining its characters' halting adventures in adulthood with intricate compositions and fluent camerawork. As Patrick (Jonathan Groff), Agustín (Frankie J. Alvarez), Dom (Murray Bartlett) and Doris (Lauren Weedman, the series' unsung MVP) forged a makeshift family, separated from parents and siblings by geographical and cultural gulfs, Looking emerged as a moving, gorgeous coming-of-age tale, alive to the notion that we never really stop "growing up." —Matt Brennan
52. Halt and Catch Fire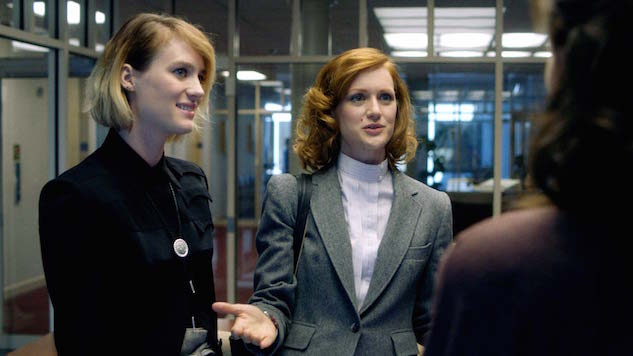 Created by: Christopher Cantwell, Christopher C. Rogers
Stars: Lee Pace, Scoot McNairy, Mackenzie Davis, Kerry Bishé, Toby Huss, Aleksa Palladino
Original Network: AMC, 2014-2017
By the time Christopher Cantwell and Christopher C. Rogers' group portrait of the dawn of the digital age concludes its final act, cable's most under-appreciated drama emerged as one of its most poignant, a treatment of connections broken and (re-) made over the course of a distant decade. Halt and Catch Fire was always, as Joe (Lee Pace) proclaims in the pilot episode, about "the thing that gets us to the thing," but it's the series' final season, set amid the scramble to build the Internet's dominant search engine, that draws the point most elegantly. Through videogames, coding assignments, nascent ideas tied to the web's wide reach, Halt and Catch Fire suggests, Joe and Gordon (Scoot McNairy) and Donna (Kerry Bishé) and Cameron (Mackenzie Davis) complete the circuits of affection at the heart of all human endeavor, and so discover life's "one constant": "It's you. It's us," as Donna says in the series' sublime finale. "The project gets us to the people." And so it did. —Matt Brennan
51. Don't Trust the B— in Apt 23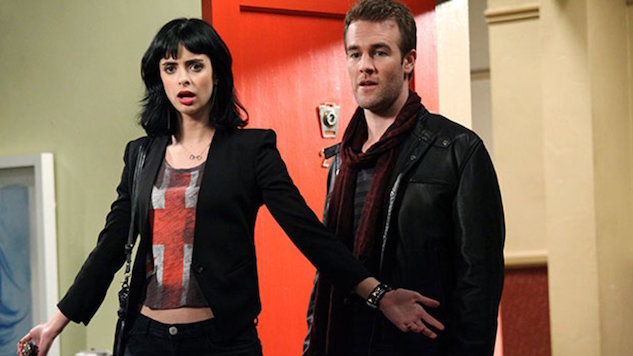 Creator: Nahnatchka Khan
Stars: Krysten Ritter, Dreama Walker, James Van Der Beek, Liza Lapira, Michael Blaiklock, Eric Andre, Ray Ford
Original Network: ABC, 2012-2013
"I'm not perfect / I'm no snitch / But I can tell you / She's a b— (buzzer sound)"
Created by Nahnatchka Khan (Fresh Off the Boat, Always Be My Maybe), Don't Trust the B— in Apartment 23 starred Krysten Ritter as Chloe, a chaotic grifter (among other things) and the titular "B—", and Dreama Walker as June, her new roommate, fresh off the bus from Indiana. But the entire point of Don't Trust the B— was to warp and subvert standard "fish out of water" and hangout sitcom tropes.
While June tried to teach Chloe—whose youthful past involved "psychopath camp" and resenting her extremely kind mother for being in a wheelchair—how to be a decent person or at least less of a "B—," as the series was smart to explain very early on, Chloe (though certainly not a good person) was the type of fiercely loyal person you'd want in your corner, which allowed for her to work as a character who never truly learned the right "lesson" on an episode-to-episode basis. The general principle would be that June was making Chloe better, though it was more that Chloe was making June worse … which may have, in turn, actually made her better. Sometimes that required Chloe to tranq June or dose her or trick her into signing adoption papers or (the original tactic) having sex with her boyfriend on her birthday cake.
It goes without saying that Ritter was the MVP as the titular "B—", but Walker was also able to play June in a way that wasn't just a buzzkill for Chloe's insanity, instead leaning into the exaggerated nature of all of it, with every reaction (June's shock and horror at Chloe's actions are all-time great reaction shots) more impressively exaggerated as time went on. Don't Trust the B— in Apartment 23 was a live-action cartoon in a lot of ways, and ultimately the series died as it lived: Absurd, surreal, and clearly too weird for the network it was on in the first place. —LaToya Ferguson
50. Killing Eve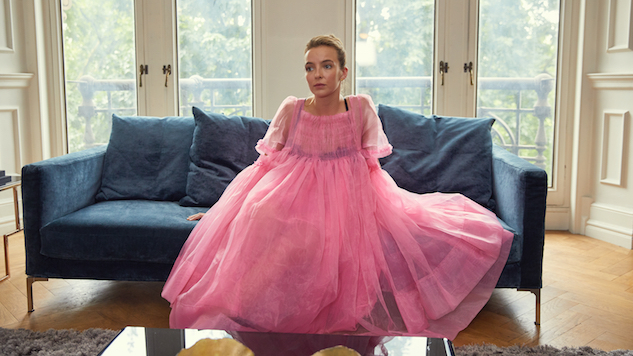 Created by: Phoebe Waller-Bridge
Stars: Sandra Oh, Jodie Comer and Fiona Shaw
Original Network: BBC America, 2018-present
BBC America's thrilling international cat-and-mouse game is one of the freshest and most enthralling TV shows to come around in a long time. Created by Fleabag's Phoebe Waller-Bridge, Killing Eve puts the spotlight on two dynamic women in roles typically reserved for men: A stoic MI-5 agent (Eve played by Sandra Oh) and a vivacious international assassin (Jodie Comer's Villanelle). The two pursue each other from Bedminster to Bruges (more or less), in funny, flirty, fascinating fashion.
When the breakout hit returned, it did so with a second season that acted as an almost perfect inverse of its first. Villanelle is knocked off-kilter (at least at first), and Eve ready and willing to commit violence— the dynamic fundamentally changed. A few things remained the same, though, like Villanelle's outrageously excellent sartorial choices, as well as some particularly creative, grisly deaths. The show also remained incredibly interesting and stylish, and introduced us to a host of interesting new characters and dilemmas for our core duo to face. It's main problem, though, is that it's just too short.—Allison Keene
49. Happy Valley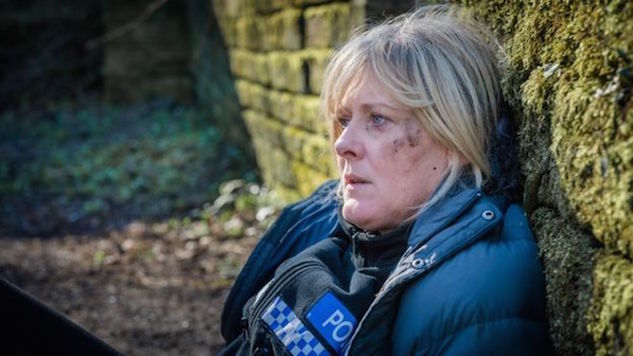 Created by: Sally Wainwright
Stars: Sarah Lancashire, Steve Pemberton, Siobhan Finneran, George Costigan, Joe Armstrong, James Norton
Original Network: BBC, 2014-present
We're first introduced to the kind-hearted but strong-willed Yorkshire police sergeant Cawood (Sarah Lancashire) when a love-sick loon decides to set himself on fire on the playground. While grandmas and neighbors panic, and drunken youth egg the desperate pyromaniac on, Cawood adopts a pretty lax approach. She decides to prepare for the worst case scenario by going to a supermarket first, to equip herself with cords to hold her sunglasses: "He can send himself to paradise—that's his choice—but he's not taking my eyebrows with him." The main thrust of the series, though, is how Cawood becomes consumed with the need to put Tommy Lee Royce (James Norton), the man she believes drove her daughter to suicide—who also happens to be the father of her grandchild— behind bars. Although we're quite sure she'd much prefer to kill him. It'd be an understatement to say that she's having a rough time of it at home, at work and even in her own mind, but this character's brilliance and sheer perseverance makes Happy Valley an absolute must-watch, one that revitalizes the crime genre. —Roxanne Sancto
48. Gravity Falls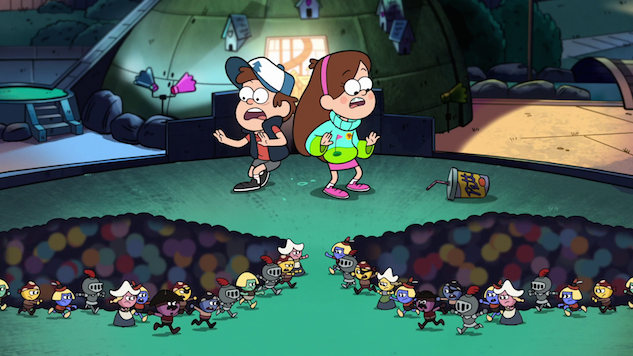 Created by: Alex Hirsch
Stars: Jason Ritter, Alex Hirsch, Kristen Schaal
Original Network: Disney, 2012-2016
All good things must come to an end. Though Gravity Falls creator/mastermind Alex Hirsch announced what many viewers had long predicted (that the summertime misadventures of Dipper and Mabel Pines would be coming to a close), fans could take comfort in the fact that Hirsch is ending the show the same way he ran it—on his own terms. Over the course of close to 40 episodes and several shorts (with a lot of hiatuses in between), Hirsch and his creative team have essentially rewritten the book on how to produce a children's animated series. Besides delivering hours of layered entertainment that simultaneously appeal to both youthful viewers and their savvy adults supervisors, the show also successfully spun some of the most engaging long-term story arcs this side of Lost. What's more, in a tangible display of the show's reach, the guest star roster included the likes of J.K. Simmons, Nick Offerman, Jonathan Banks, and Jon Stewart. There is little question that Gravity Falls' limited run will become—like the best summer memories—something fans will cherish for the rest of their lives.—Mark Rozeman
47. Broad City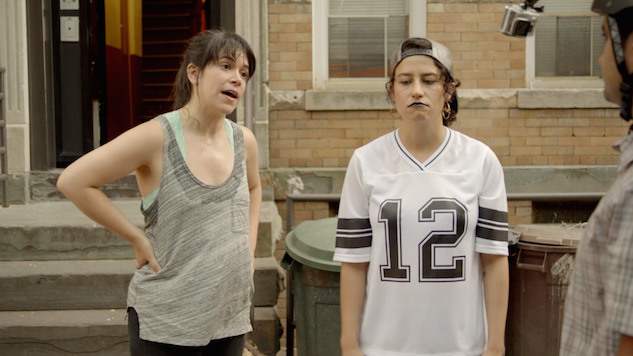 Created by: Ilana Glazer, Abbi Jacobson
Stars: Ilana Glazer, Abbi Jacobson, Hannibal Buress, Arturo Castro
Original Network: Comedy Central, 2014-2019
Being in your 20s is like going to war, and no show on television understands that better than Broad City. War is surely ugly, but the going is easier with a trusted, hilarious comrade by your side. Abbi and Illana, the two heroes and self-described "kweens" at the center of the New York City-set Broad City, aren't just best friends. They're that for certain, but they take the concept of finding one's "person" (originally defined by another great TV friendship, that of Meredith and Cristina on Grey's Anatomy) to a new level. Where Meredith and Cristina hugged each other and cried, Abbi and Illana tripped out on mushrooms and crashed parties. Forget responsibilities, finances and even actual partners—they are each other's soulmates. Through five seasons of hilarity and shenanigans, joints and jazz singers, guest stars (Hi, Hilary Clinton!) and coat checks, Abbi and Illana (portrayed by their real life counterparts, Abbi Jacobson and Illana Glazer) gave us humor and heart in a post-Girls New York. Some (me) might even say they one-upped their HBO foremothers. —Ellen Johnson
46. Boardwalk Empire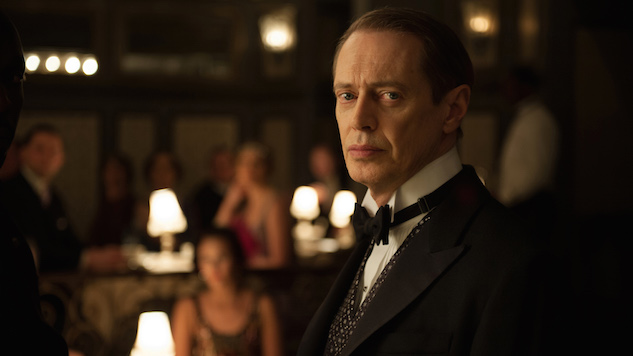 Created by: Terence Winter
Stars: Steve Buscemi, Michael Pitt, Kelly Macdonald, Michael Shannon
Original Network: HBO, 2010-2014
Easily dismissed as just a Sopranos clone set in the 1920s (although gorgeously so), Boardwalk Empire wisely took many of the best elements of its predecessor and expanded its scope. It's this wide-ranging spotlight, drifting from the highest levels of political office down to lowly bootleggers and prostitutes, that makes the show something special, offering up morality plays that hold the lives of millions at stake while putting an actual face on those being affected. The show's political commentary is apt without seeming preachy, while characters maintained the balance between being archetypal ciphers and real people. Boardwalk Empire isn't as energetic as other dramas but its meticulous slow-burn has a depth and beauty to it that's rarely been matched on the little screen. And it only improved over time as it became less concerned with the minutiae of New Jersey politics in favor of featuring a much more compelling national landscape. As a result, both its characters and its stories became grander, more operatic, and expressionistic. —Sean Gandert
45. Penny Dreadful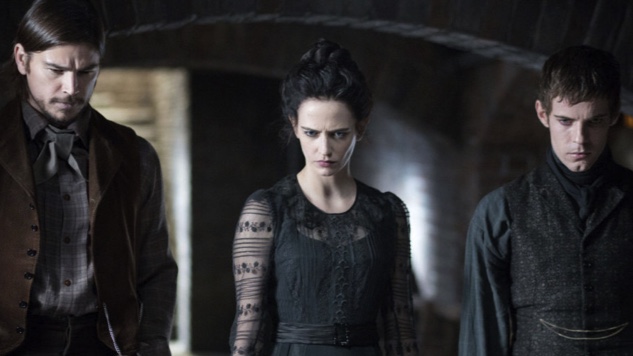 Created by: John Logan
Stars: Josh Hartnett, Eva Green, Timothy Dalton, Reeve Carney, Rory Kinnear, Billie Piper, Danny Sapani, Harry Treadway
Original Network: Showtime, 2014-2016
In conception, Penny Dreadful doesn't seem so much like a TV show but, rather, like a very elaborate dare—specifically, a challenge to craft the most fan fic-y Gothic horror series of all time and still have it track on an artistic and narrative level. Well, challenge accepted and conquered. Conceived by John Logan (the award-winning screenwriter behind Gladiator, Hugo, Skyfall and Rango) and executed with great finesse by pilot director J.A. Bayona (the filmmaker behind the extraordinary horror-drama The Orphanage), the series is set in Victorian London and centers on a trio (an explorer, a clairvoyant and a gunslinger) who band together to slay monsters threatening their world. The draw here is that a good many of these threats consist of characters or concepts from classic horror literature, whether it's Dracula, Frankenstein's monster or Dorian Gray. Boasting notable performances from the likes of Timothy Dalton, Josh Harnett and Rory Kinnear, the series managed to ground its outlandish premise in an emotional reality. The true masterstroke, however, is unquestionable Eva Green as the clairvoyant Vanessa Ives. One of the most brilliant and gonzo actresses currently working today, Green attacks her first major TV role with great relish, and Logan and company certainly rise to the occasion in writing great material for her. Alternating between victim and victimizer, Vanessa firmly deserves to be spoken in the same breath as the likes of Walter White, Tony Soprano, or Don Draper. —Mark Rozeman
44. Community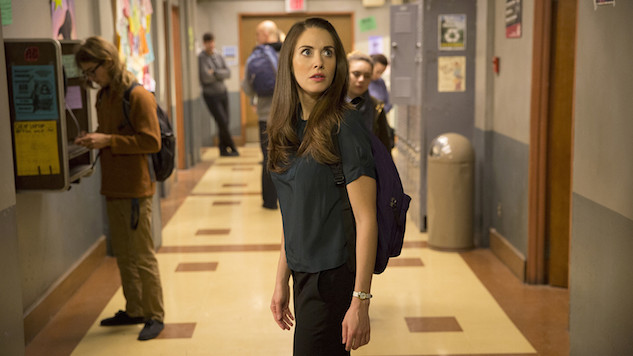 Created by: Dan Harmon
Stars: Joel McHale, Gillian Jacobs, Danny Pudi, Yvette Nicole Brown, Alison Brie, Donald Glover, Chevy Chase, Ken Jeong, Jim Rash
Original Network: NBC 2009-2014; Yahoo 2015
As a half-hour sitcom, Community didn't merely break the fourth wall; it broke it, openly commented on the fact that it broke it, only to then build a fifth wall for the express purpose of further demolition. Yet, if deconstructing the sitcom formula was all creator Dan Harmon's magnum opus had to offer, it would have been a fun, if superficial lark. Instead, in telling the story of a ragtag group of community college students, the show used its vast pop culture vernacular as a vessel for telling surprisingly resonant stories about outcasts attempting to find acceptance, a sense of belonging and, yes, community. Whether the Greendale study group was participating in an epic game of paintball or being confined to their study room in search of a pen, Harmon and Co. perfected the art of taking gimmicky concepts and transforming them into strong, character-driven gems. The strange, winding saga of Community will forever stand as the stuff of TV sitcom legends. —Mark Rozeman
43. The Leftovers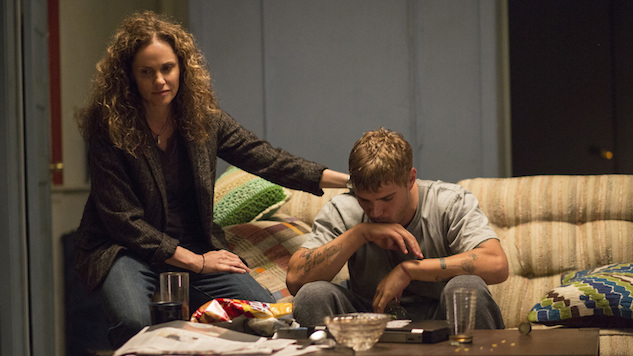 Created by: Damon Lindelof and Tom Perrotta
Stars: Justin Theroux, Amy Brenneman, Christopher Eccleston
Original Network: HBO, 2014-2017
No, this is not a show for everyone. And it's true that the first few episodes so consistently furrowed one's brow, that, for many, it didn't even seem worth it to finish the initial season. Watching those early episodes felt a bit like trudging your way through all of the "So-and-so begat so-and-so"s in the Bible, just to get to those beautiful Psalms, or the book of Isaiah, or perhaps, more accurately, the book of Ecclesiastes, or Revelation. But few shows have ever achieved such intoxicating sensations of pure hopefulness and near-simultaneous hopelessness in its plots and themes. Leftovers played like an epic poem of rapture (or non-rapture), and, indeed, there was a hero… we think. The hero shifted with each scene in a way that we rarely see in TV, or even film. Justin Theroux's Kevin Garvey was the good guy, turned bad, turned pitiable, turned very bad, turned good—often all in one episode. And Liv Tyler's Meg Abbot along with Carrie Coon's incredible performance as Nora Durst made the series a terrifying, twisted, beautiful experience. Don't even get me started on Ann Dowd's Patti. Patti! These characters are so flawed and human, in a story that both challenges and embraces themes in organized religion, all while being exciting, violent, sexy, smart, and difficult. To borrow from another excellent show (The Good Wife), "This is Kafka in action," (or even Derrida in action). So perhaps, this is a show for everyone. —Shannon M. Houston
42. Man Seeking Woman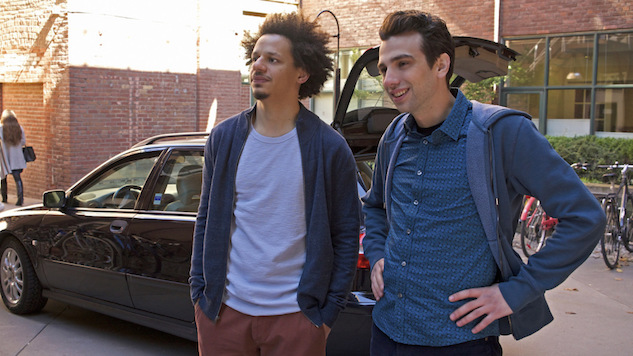 Created by: Simon Rich
Stars: Jay Baruchel, Eric Andre, Britt Lower, Katie Findlay
Original Network: FXX, 2015-2017
Simon Rich's surrealist comedy series Man Seeking Woman began as a lampoon of modern dating rituals, but morphed (especially in its third season) into a series that understood love and relationships better than most. Using extreme augmentations of ordinary events, Man Seeking Woman got to the emotional core of the uncertainties and longings and hopes that come with dating, all with incredible hilarity (especially in its inverted "Woman Seeking Man" episodes). The series can sometimes be crude and crazy, but never without tying it all back into a bigger metaphor about how we feel when we fall in love. —Allison Keene
41. Counterpart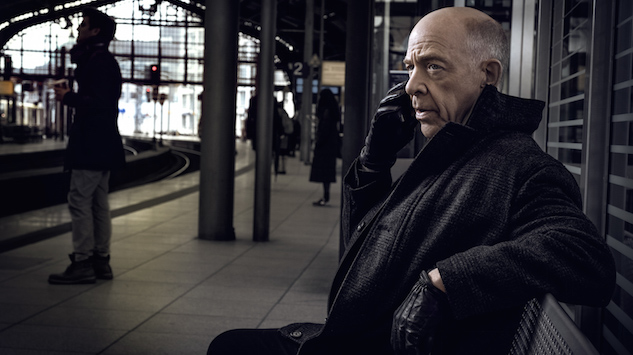 Created by: Justin Marks
Stars: J.K. Simmons, Olivia Williams, Harry Lloyd, Nazanin Boniadi
Original Network: Starz, 2017-2019
The excellent Starz series Counterpart introduces us to a world that has been split in two for decades, as two parallel Earths sharing a single portal in Berlin unbeknownst to all but government spy agencies on either side. Counterpart explores what-if questions of making different choices in one's life, and how things might have changed. It does so through the lens of Howard Silk (J.K. Simmons), who unexpectedly meets his "other" after his wife Emily (Olivia Williams) suffers an accident that puts her into a coma and her own secrets are revealed. But Emily also has an other … as do we all, and thus starts the Howards' journey of self-discovery x 2. 
Despite its sci-fi trappings, Counterpart has always been a deeply character-driven story about how our decisions affect us, giving a tantalizing look at how things might have been different with just a few zigs instead of zags over the years. In its second and final season, each of the Howards became trapped in each other's worlds, but the story also expanded to see how the two Emilys lives diverged so dramatically—and what they could each learn from each other. Somehow, Counterpart manages to never be confusing, though, thanks especially to its excellent cast who made different versions of each character feel incredibly distinct (even when they were pretending to be each other). Its story is a deeply human one, told in extraordinarily interesting ways. —Allison Keene
40. Review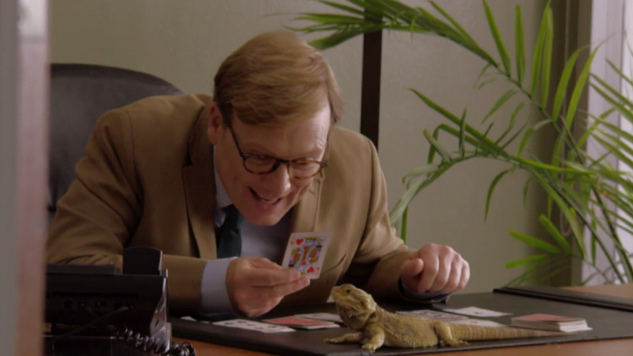 Created by/Starring: Andy Daly
Original Network: Comedy Central, 2014-2017
No half-hour comedy has ever broken my heart quite like Review, or even come close. Perhaps that's why Andy Daly's brilliant, pitch-black Comedy Central series didn't make it past an abbreviated Season Three—the show parlayed its silly, meta premise into a tragedy of Shakespearean proportions. If that reads as overblown, then you, like too many people for Comedy Central's liking, clearly have not seen Review. The show, in which fictional TV show host and "life critic" Forrest MacNeil (Daly) reviews viewer-submitted experiences with a zeal that can only be described as catastrophic, is the story of a good but woefully misguided man, undone by his own desperate search for meaning. To its adoring audience, Review will likely be remembered as the most inimitable show Comedy Central has ever aired. —Scott Russell
39. Mozart in the Jungle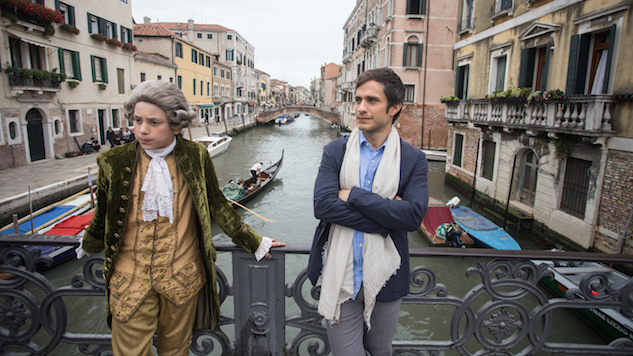 Created by: Paul Weitz, Roman Coppola, Jason Schwartzman
Stars: Gael Garcia Bernal, Lola Kirke, Bernadette Peters, Malcolm McDowell
Original Network: Amazon, 2014-2018
Based on the salacious memoir by noted oboist Blair Tindall about the down-and-dirty world of the New York classical music scene, Mozart in the Jungle plays like a rock-and-roll tell-all where the players are equipped with violins and woodwinds instead of guitars and drums. Acting as Tindall's stand-in is Hailey Rutledge (Lola Kirke) an ambitious, if reserved oboist who finds herself thrust into the high-stakes, cutthroat world of a major New York symphony orchestra in the months before its season-opening performance. Kirke's charming and grounded protagonist provides a nice anchor when paired with the show's more wonderfully outlandish characters, which includes turns from Saffron Burrows, Bernadette Peters, and Malcolm McDowell. The series' true star, however, is Gael Garcia Bernal as the ensemble's eccentric and flamboyant new conductor who struggles to reconcile his experimental tendencies with the symphony's more rigid, conservative structure. Even as it gathers up more emotional depth and complexity throughout its short run, Mozart in the Jungle is the kind of fun and vibrant experience that one would have no trouble bingeing in a day or two. —Mark Rozeman
38. The Good Fight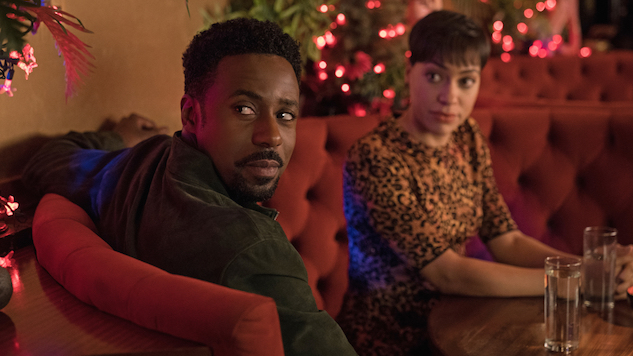 Created by: Robert and Michelle King, Phil Alden Robinson
Stars: Christine Baranski, Rose Leslie, Erica Tazel, Cush Jumbo
Original Network: CBS All Access, 2017-present
With "The One Where Diane and Liz Topple Democracy," The Good Fight achieved the holy grail of the TV spin-off: It's taken the animating question of The Good Wife—How far can you push the law?—and reinterpreted it for our own moment: Does the law even matter? As Diane (Christine Baranski) and Liz's (Audra McDonald) "book club" debates whether or not to hack voting machines to right the disenfranchisement of voters in the 2016 presidential elections, or as Gary Carr (playing himself) shadows Roland (Michael Sheen) and Lucca (Cush Jumbo) to prepare for a role, The Good Fight is reminiscent of The Good Wife on a molecular level. And yet its characterization, aesthetic, tone and plot are utterly without nostalgia for it. "What isn't a lie these days, though?" Gary asks Lucca when she explains why she doesn't like TV. "Politics, art, science: Everything is TV." The Good Fight would know: It's one of the best shows on television. —Matt Brennan
37. The Night Manager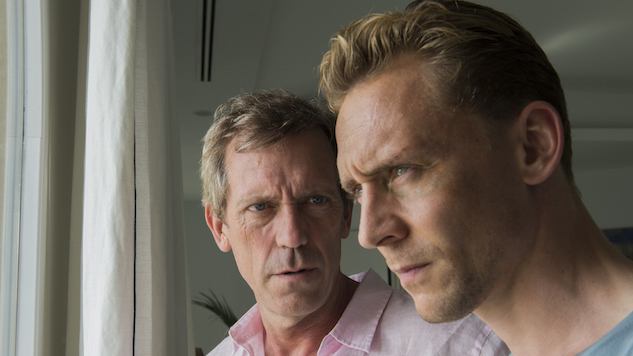 Created by: Stephen Garrett
Stars: Hugh Laurie, Tom Hiddleston, Elizabeth Debicki, Olivia Coleman, Alistair Petrie
Original Network: AMC, 2016-present
John le Carre stories are usually morose or opaque, as spies are seen either trapped in dark and cold worlds or dealing with the monotony that makes up most of their days (witness Gary Oldman's slow, emotionless swim to fill the days of his "retirement" in the 2011 film adaptation of Tinker Tailor Soldier Spy). But not The Night Manager. In this visually stunning and exceptionally compelling miniseries, we have bona fide movie star Tom Hiddleston looking dashing in linen suits—or sometimes nothing at all—as he goes undercover in the world of yachts and fresh lobster salads to take down Hugh Laurie's Dickie Roper, the worst man in the world—the type of person who learns of a sarin gas attack and thinks "business opportunity."
But all the glitz and double crossing isn't all that sells this production. Attention must also be given to the supporting cast. Tom Hollander's Lance "Corky" Corkoran could have been your typical nefarious character who's onto our hero, but instead he's an addict in desperate need of Roper's attention, which is all the more delicious. The fact that Olivia Coleman was very pregnant while shooting made the obsession that her character, agent Angela Burr, had with taking down Roper much more real and dangerous. Most impressive of all might be breakout star Elizabeth Debicki, who played the beautiful, if dead-eyed, Jed Marshall who knows she made a deal with the devil and doesn't quite know how to get out of that web. Whitney Friedlander
36. Downton Abbey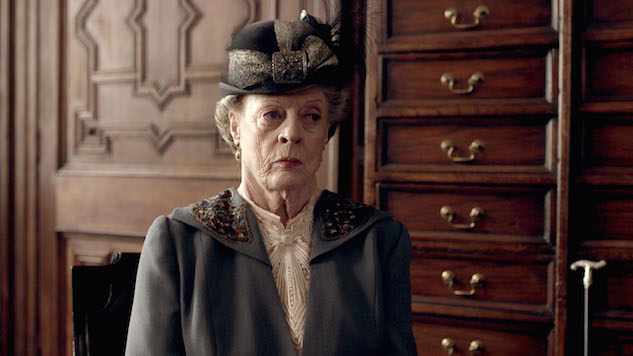 Created by: Julian Fellowes
Stars: Hugh Bonneville, Jim Carter, Elizabeth McGovern, Maggie Smith, Jessica Brown-Findlay, Laura Carmichael, Brendan Coyle, Michelle Dockery, Siobhan Finneran, Joanne Froggatt, Thomas Howes, Rob James-Collier, Rose Leslie, Phyllis Logan, Sophie McShera
Original Network: PBS, 2010-2015
The lush, swirling period piece Downton Abbey is never short on drama or general strife. The ensemble series is extraordinarily well-acted (as evidenced by Maggie Smith, Hugh Bonneville, Michelle Dockery, Joanne Froggatt, Jim Carter and Brendan Coyle all receiving Emmy nominations), and there's perhaps no easier way to describe some of the plot twists than fucking nuts, a term we strongly feel the saucy Dowager Countess would approve of. Amnesia? Yup. Temporary paralysis? Got it. Murder conviction? Oh, big-time. In less capable hands, these stories would've likely flown off the rails and veered into the completely ridiculous, but the talented cast of Downton Abbey manage to always handle it with aplomb. As the seasons progressed, many more tragedies would befall the Crawley family, making for some of most compelling television in recent memory, and all capped off with one of TV's most satsifying finales (and then, another hugely satisfying movie). —Bonnie Stiernberg
35. Legends of Tomorrow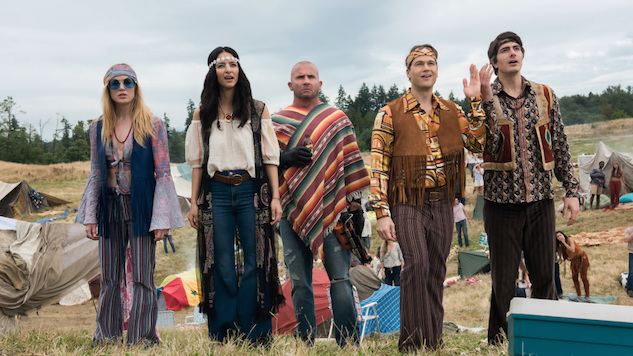 Created by: Greg Berlanti, Andrew Kreisberg, Phil Klemmer
Stars: Victor Garber, Brandon Routh, Arthur Darvill, Caity Lotz, Dominic Purcell, Wentworth Miller, Maisie Richardson-Sellers, Nick Zano, Tala Ashe
Original Network: The CW, 2016-present
"Joyful" is an underused and underrated term when it comes to TV dramas. Too many series conflate "prestige" with sorrow, violence, and horror when it can (and should) also mean happiness and splendor. Legends of Tomorrow, though, is a drama that truly understands the meaning of joy. The series—which follows a rag-tag bunch of misfits through space and time trying to "fix" historical anomalies caused by villains and supernatural beings—can be flippant and glib, but it can also be devastatingly emotional. The bottom line is that it's just good. For those who were turned off by its first episodes or even first season, dive in to Season Two (or even Season Three, if you're really strapped for time) and go from / start there. It gets much, much better. Legends is the rare series that learns from its mistakes, always ready to grow and innovate to bring us the most bonkers but wonderful television. And unlike most other series (especially those dealing with superheroes), it isn't afraid to change out its cast members when things aren't working, which keeps each season feeling fresh while the stakes remain high. 
Legends of Tomorrow is funny, strange, bizarre, beautiful, and silly. It incorporates puppets and unicorns and sentient lopped-off nipples, but also explores the the devastation of losing loved ones, of advocating for those who need a voice, and an ever-developing journey of self-discovery. It took cast-offs from the CW's higher-profile series (Arrow, The Flash), and created a world no longer beholden to comic book expectations, but just of good television. And incredibly, it keeps getting better and better. —Allison Keene
34. Veep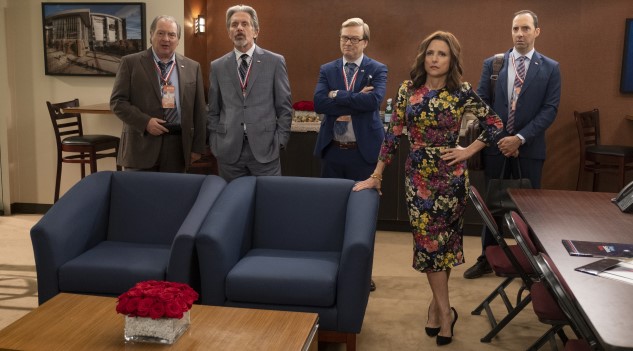 Created by: Armando Iannucci
Stars: Julia Louis-Dreyfus, Anna Chlumsky, Tony Hale, Reid Scott, Timothy Simons, Matt Walsh, Kevin Dunn, Gary Cole
Original Network: HBO, 2012-2019
2019 was the right time for HBO's long-running political satire to have come to a close. The art of the series imitated life, but of concern was that life sometimes imitated the art. It was difficult to keep the hilarious, foul-mouthed Veep from careening too far off into the cartoonish when American politics are so fully entrenched there now. But the series wrapped things up with a worthy, if uneven, final stretch of episodes. The pièce-de-résistance, though, was its finale—titled "Veep"—where Selina Meyer (Julia Louis-Dreyfus) finally gets her heart's desire in her final bid for President, one that came at an enormous cost both personally and for the country as a whole. The final moments also transported us to a post-Selina future though that felt particularly hopeful for a series that typically trades in darkly acerbic witticisms and the bleakest of humor. Ultimately, showrunner David Mandel finished out the series by letting us know things might be alright. Not right now … but one day. Maybe. We live in hope. —Allison Keene
33. BoJack Horseman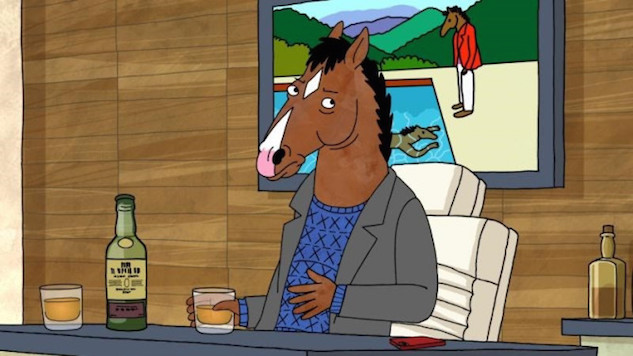 Created by: Raphael Bob-Waksberg
Stars: Will Arnett, Aaron Paul, Amy Sedaris, Paul F. Tompkins
Original Network: Netflix, 2014-2020
BoJack Horseman is one of the most underrated comedies ever made, and it almost pains me that it doesn't earn more praise. Right from the title sequence, which documents BoJack's sad decline from network sitcom star to drunken has-been—set to the beautiful theme song written by the Black Keys' Patrick Carney—this is one of the most thoughtful comedies ever made. Which doesn't mean it's not hilarious, of course. Will Arnett is the perfect voice for BoJack, and Paul F. Tompkins, who is in my mind the funniest man on planet Earth, could not be better suited to the child-like Mr. Peanut Butter. This is a show that isn't above a visual gag or vicious banter or a wonderfully cheap laugh, but it also looks some very hard realities of life straight in the eye. There are times when you will hate BoJack—this is not a straight redemption story, and the minute you think he's on the upswing, he will do something absolutely horrible to let you down. (There's a special irony in the fact that a horse is one of the most human characters on TV, and the unblinking examination of his character makes "Escape from L.A." one of the best episodes of TV this year.) So why isn't it loved beyond a strong cult following? Maybe it's the anthropomorphism that keeps people away, or maybe it's the animation, but I implore you: Look beyond those elements, settle into the story, and let yourself be amazed by a comedy that straddles the line between hilarious and sad like no other. —Shane Ryan
32. The Dark Crystal: Age of Resistance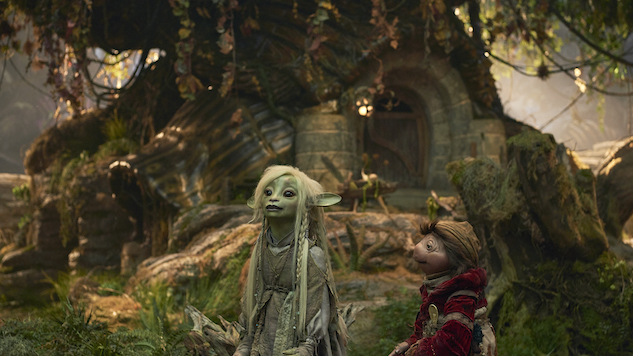 Developed by: Jeffrey Addis, Will Matthews
Stars: Taron Egerton, Anya Taylor-Joy, Nathalie Emmanuel, Simon Pegg, Mark Hamill, Jason Isaacs
Original Network: Netflix, 2019-present
There is a moment in Netflix's The Dark Crystal: Age of Resistance—a prequel to Jim Henson's beloved Dark Crystal movie (which is great but you do not need to have seen it before this)—where two ancient characters are recounting an important tale to our heroes. It's about the beautiful land of Thra, and an event many years past that caused an imbalance and blight within the crystal that stands at the center of their world. All of the answers they seek will be "brought to life by that most ancient and sacred of arts…" they're told, with a dramatic pause as the character looks right at the camera and breathes out: "Puppetry!"
"Oh nooo!" our heroes groan, and one immediately falls asleep.
That is the bias that Age of Resistance acknowledges it's up against—but folks, get over it. Allow this incredible production to sweep you away in an epic fantasy journey, one that is able to so much more deeply and fully explore the world Henson and Frank Oz imagined with the original film. You can liken it to Lord of the Rings or Game of Thrones or any high fantasy series you like, but after ten magical hours it truly stands on its own as a gorgeous, innovative, emotional, joyous, and exceptional wonder. If that sounds hyperbolic, it's only because that's exactly the kind of sincere enthusiasm the show engenders. Get past any hesitance over the puppets (which are actually outstanding, as CG is used only to smooth out backgrounds and action), turn subtitles on to help you remember all of the character names, and immerse yourself in this incredible world that we are so, so lucky to have.—Allison Keene
31. Succession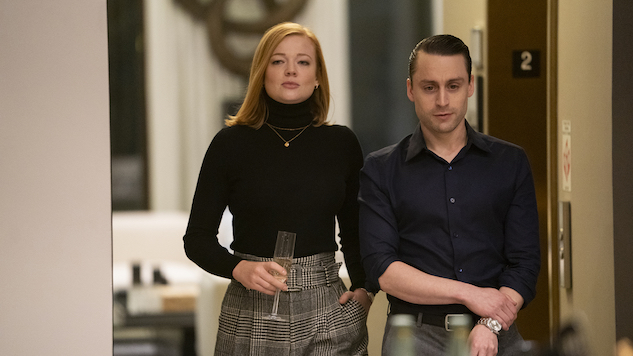 Created by: Jesse Armstrong
Stars: Brian Cox, Kieran Culkin, Jeremy Strong, Matthew Macfadyen, Alan Ruck, Sarah Snook
Original Network: HBO, 2018-present
HBO's Succession, from creator Jesse Armstrong (Peep Show, The Thick of It) is dressed up as a prestige drama, but it's actually one of TV's most acid comedies. Once you embrace that, Succession unlocks as a never-ending battle of power and prestige with medieval royal overtones that is also wonderfully aware of how absurd that kind of story is. The show's grown children jockey for power and favor with their bully of a father (a kind of Rupert Murdoch baron-type) in a constant cycle of cringe-worthy acts and abject humiliation. As one observer of the Roy family comments, "watching you people melt down is the most deeply satisfying activity on planet Earth."
Succession is not made to be binge watched. It's engrossing, as a world that's easy to immerse oneself in, but there is a kind of shadowy, icky feeling that follows you when you've consumed too much. That's not the show's fault; it's easy to laugh at Tom (Matthew Macfayden) getting upset that he's "not in the right panic room!" when he discovers Shiv (Sarah Snook) is in a more posh stronghold, but seeing Waystar encourage a dotcom to not unionize before gutting them, or how even a supposedly ethical organization might well sell out to partisan interests when there's enough money is just depressingly real. Succession is a combination of Tom's exclamation "what a weird family!" and Logan's "Money wins. Here's to us." And it has us fully in its thrall.—Allison Keene
30. Twin Peaks: The Return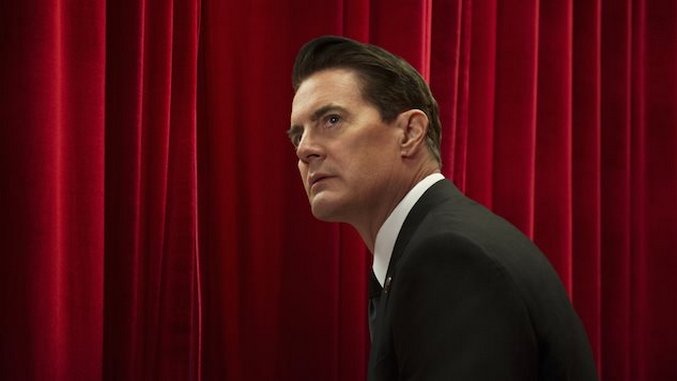 Created by: David Lynch, Mark Frost
Stars: Kyle McLachlan
Original Network: Showtime, 2017
Twenty-seven years after David Lynch changed the face of television with a whodunit/whydunit about a murdered homecoming queen, he created an extraordinary 18-episode sequel. The Return wasn't merely a return: It ranged from Las Vegas to New York to 1940s Los Alamos, N.M. before bringing Special Agent Dale Cooper (the incandescent Kyle MacLachlan) home to the land of Douglas firs and dubious owls. Lynch's master preoccupations hit as hard as ever: violence against women, metaphysics and the supernatural, nostalgic pop music, and the ways in which good and evil are at once mundane and unfathomably mysterious (television itself gets a bit of a meta-referendum, as it did the first time around). Featuring much of the original cast (including the last performances of Catherine Coulson and Miguel Ferrer) with a host of fabulous newcomers, Twin Peaks: The Return is sometimes a hoot and sometimes an utter tour de force, but always, always, classic David Lynch, which is to say, completely dedicated to the mystery. —Amy Glynn
29. Last Week Tonight with John Oliver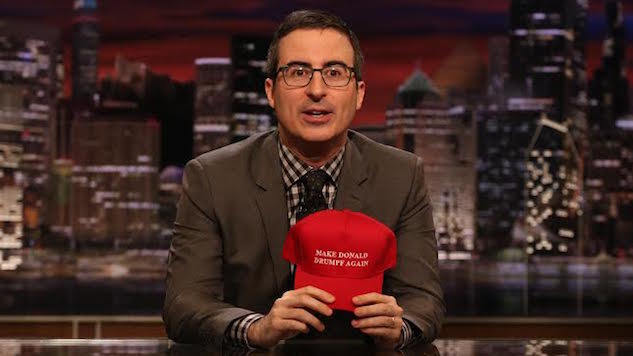 Created by: John Oliver
Stars: John Oliver, David Kaye
Original Network: HBO, 2014-present
John Oliver has lapped all the other news satire shows by focusing on global issues and devoting up to half of each episode on a single main story. He effortlessly explains complicated issues in hilarious fashion, helping his American viewers learn crucial information from around the world while still entertaining them. Unlike The Daily Show, where the circular cynicism of US politics crushed Jon Stewart's will to perform, Oliver still approaches every episode with vigor. Perhaps he too will burn out in time, but hopefully the once-a-week schedule and periodic season breaks keep him fresh. John Oliver is the most important comedian currently working in the worlds of public affairs and current events, and it's hard to imagine him having the same freedom anywhere else that he has on HBO. —Garrett Martin
28. Key & Peele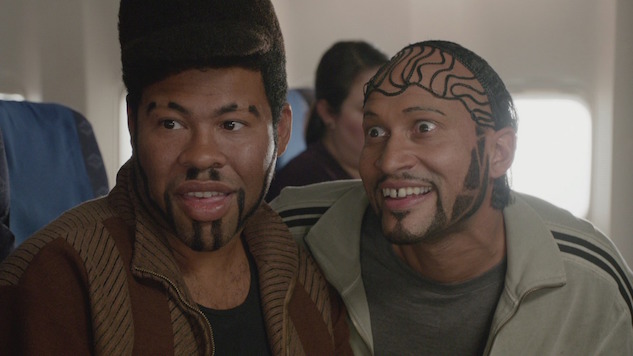 Created by: Keegan-Michael Key, Jordan Peele
Stars: Keegan-Michael Key, Jordan Peele
Original Network: Comedy Central, 2012-2015
We already miss Key & Peele. By we, I don't mean just myself or Paste, but society as a whole. And by "miss" I don't mean we reflect fondly upon the show, which made us laugh and exists no more, but that our culture literally feels its absence, all the more glaring in the country's depressing racial climate. Not every sketch was political, and not every sketch was a hit, but at their best, Keegan-Michael Key and Jordan Peele hilariously attacked issues few other comedians or shows would dare to touch. They used comedy to become a vital part of the national conversation. —Garrett Martin
27. Hannibal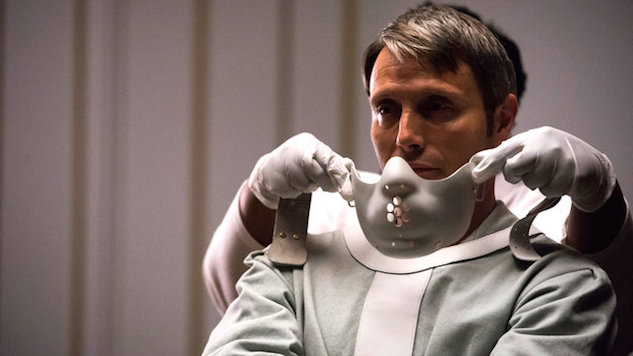 Created by: Bryan Fuller 
Stars: Mads Mikkelsen, Caroline Dhavernas, Hugh Dancy
Original Network: NBC, 2013-2015
I've said it before, and I'll say it again;Hannibal airing on a broadcast network was nothing short of a minor miracle. After a stellar inaugural year, Bryan Fuller and company dared to up the stakes for their second go-around, taking major creative risks in the process. These risks came in the form of (among other things) sealing the protagonist in jail for a third of the run, killing off a major character, and ending the season with what I can only describe as the visual equivalent of a mic drop. Even in its weaker moments, the show always offered something memorable, whether it be an impressive visual, or an intense dialogue exchange. And while some viewers no doubt came to Hannibal purely for its inventive, if highly gruesome imagery (there's certainly that in spades), chances are they ended up staying for the compelling writing, hypnotic performances, and luscious, evocative cinematography. —Mark Rozeman
26. My Mad Fat Diary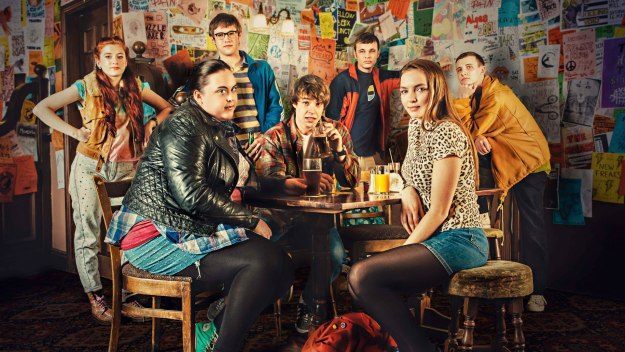 Created by: Tom Bidwell, George Kay
Stars: Sharon Rooney, Ian Hart, Jodie Comer, Nico Mirallegro, Dan Cohen
Original Network: E4, 2013-2015
There are so many reasons why everyone needs to watch the U.K.'s excellent My Mad Fat Diary. Rae Earl (Sharon Rooney in her first role) is the fat teenage protagonist of our dreams. She weighs 16 stone (224 pounds) and has a dirty mouth, which she uses to describe all the things she would like to do to her crushes. It's hilarious and riveting, raw and honest. But the emotional tone of the show (set between 1996 and 1998) is defined by the knowledge that Rae's attempted suicide landed her in a mental hospital for four months. Much to her dismay (and luck), she is then reacquainted with her oldest friend, Chloe (Jodie Comer). In the first season, Rae has to straddle between her two worlds: the mental hospital and a new group of friends. The characters deal with abortions, parental abandonment, sex, body issues, and the difficulties of friendships and relationships with an imperfect protagonist who continuously hits rock bottom. But, somehow, hope is felt throughout. Teenagers and their mental health issues are rarely shown, especially with this much realness. But the dark comedy and our desire for Rae to win consistently provide relief. Oh, 90s Brit-pop, we love you so!—Iris Barreto
25. When They See Us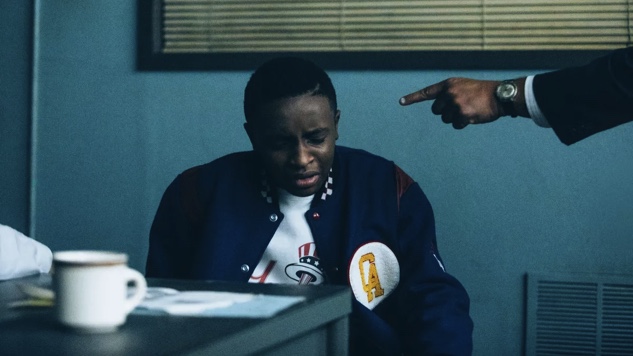 Created by: Ava DuVernay
Stars: Asante Blackk, Caleel Harris, Ethan Herisse, Jharrel Jerome, Marquis Rodriguez, Felicity Huffman, John Leguizamo, Michael K. Williams, Vera Farmiga
Original Network: Netflix, 2019
You cannot look away from When They See Us or shelter yourself from the blinding truth. On April 19, 1989, 28-year-old Trisha Meli was jogging in Central Park when she was brutally raped and left for dead. In a coma for 12 days, Meli had no memory of what happened to her and was unable to identify her attacker or attackers. The series doesn't shy away from the horrors of what happened to Meli. A successful white woman left for dead in America's most famous public space did not sit well with New York City. Everyone—the mayor, the district attorney, the police department—wanted her attackers caught. But somewhere along the line, Manhattan District Attorney Linda Fairstein (Felicity Huffman, in her first post-scandal role) and NYPD detectives lost sight of wanting to find the actual criminal and decided to solve the crime by any means necessary. The story itself is overwhelmingly powerful.
But there are several key decisions Ava DuVernay makes that turns When They See Us into such a powerful program. One is the casting of five relatively unknown actors to play the boys. The "Central Park Five" were 14-16 years old in 1989 and Rodriguez, Herisse, Jerome, Blackk and Harris not only look young but portray the absolutely vulnerability and fear that their real-life counterparts must have felt. We also get to see their families, who fought so hard for their children. Niecy Nash as Korey's mom Delores. John Leguizamo as Raymond's father, who remarries while Raymond is away and struggles to balance his old family with his new one. Aunjanue Ellis as Sharon Salaam, the only parent who understood the system enough to make sure her son didn't sign a false confession. DuVernay doesn't make any of them saints. They all make horrible mistakes and painful decisions. But their love for their children is never in doubt. When They See Us is exceedingly difficult to watch. It cut me to my very core. When you see it, I'm sure it will do the same to you. —Amy Amatangelo
24. Catastrophe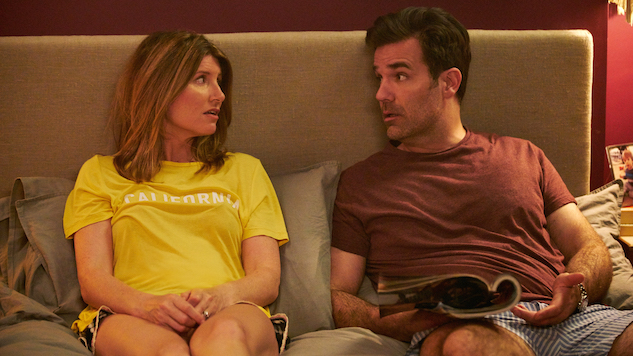 Created by/Starring: Rob Delaney, Sharon Horgan
Original Network: Channel 4, 2015-2019
Catastrophe is absolutely one of the decade's best series, and its farewell means we're losing one of the medium's funniest comedies—one that cuts to the core of life's daily hassles. We're also losing the most achingly honest show about marriage, parenting and the daily slog of raising a family, particularly when your children are young.  The series greatest gift is its dark, dark humor. On TV, children are often treated as an accessory or a character trait, not as beloved tiny humans who have an enormous impact on your life. That never happened on Catastrophe. The series' look at marriage, particularly a marriage in the thick of raising small children, was equally realistic. As it ended its four-season run, Catastrophe was as sharp, as biting, as witty as ever. Few shows have the luxury of going out on such a creative high. —Amy Amatangelo
23. Better Call Saul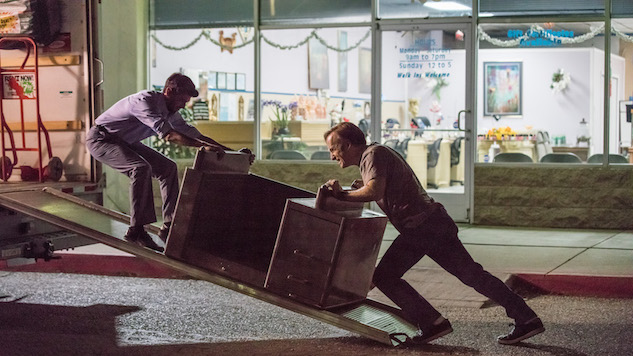 Created by: Vince Gilligan
Stars: Bob Odenkirk, Michael McKean, Rhea Seehorn, and Jonathan Banks
Original Network: AMC, 2015-present
When Bob Odenkirk showed up towards the end of the second season of Breaking Bad, playing sleazy lawyer Saul Goodman, it was a small shock to the system for anyone who has long appreciated his work as a writer and a comic actor on series like SNL and Mr. Show. Little did we know that this was only the beginning of a tragic and hilarious tale that would start to take on the scope of an epic Russian novel. The four seasons of this prequel to Vince Gilligan's meth drama has accomplished the nearly impossible, by expanding upon the source material of Breaking Bad with dynamic and sometimes heartbreaking results. And give full credit to Odenkirk (and his co-stars Michael McKean, Rhea Seehorn, and Jonathan Banks) for further bringing to life how shaky a person's morality can be, especially when there's great gobs of money involved. —Robert Ham
22. Chernobyl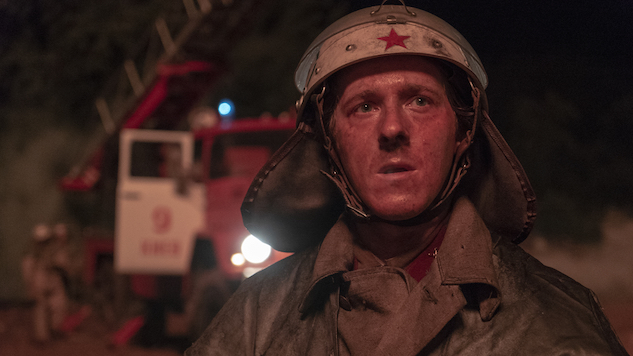 Created by: Craig Mazin
Stars: Jared Harris, Stellan Skarsgard, Jessie Buckley, Emily Watson
Original Network: HBO, 2019
Maybe this is a good time for a drama about Chernobyl. I mean, as it becomes increasingly tempting to give in to apocalyptic ideation, I guess it's useful to remember that the apocalypse already happened, and not even that long ago (I was a teenager and remember it vividly), and we apparently survived it.
?In April 1986, the reactor at the Chernobyl nuclear power plant, in present-day Ukraine, exploded, leaving a large number of first-responder widows and a legacy of environmental annihilation. The incident and its aftermath are the subject of a new, five-part drama on HBO. Let me start by saying people with mood disorders should weigh the pros and cons carefully before tuning in: It's possibly the worst thing I have ever seen on TV. And I don't mean poorly done. (It's unfortunately brilliant). I mean Chernobyl is devastatingly realistic and really, really painful, so be prepared for graphic depictions of what it's like to die of radiation poisoning. Or what it's like to be recruited to the task force that has to destroy radioactive housecats, milk cows and puppies. I literally couldn't sit through the first episode. I had to watch it 10 minutes at a time.
The outstanding cast is led by Stellan Skarsgård as Boris Scherbina, a Kremlin apparatchik, and Jared Harris as Valery Legasov, the nuclear physicist who makes the government understand they cannot lie and obfuscate their way out of a nuclear disaster. Emily Watson rounds it out as Ulana Komyuk, a Byelorussian scientist determined to find out what really happened in order to keep it from ever happening again. The production is HBO-grade excellent. The soundtrack is a testament to the terrifying sound of a chattering Geiger counter. Writer and producer Craig Mazin is relentless in his depiction of human corruption and environmental breakdown, and director Johan Renck gives Lars von Trier a run for his melancholic money. It is an anatomy of fear and incompetence and hopelessness and baseness and self-destructiveness. It is desolate and desperate and excruciating and horrible. Horrible. Horrible. And it should be. —Amy Glynn
21. Brooklyn Nine-Nine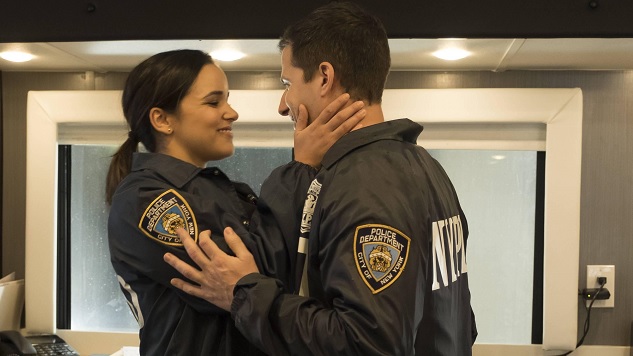 Created by: Michael Schur, Dan Goor
Stars: Andy Samberg, Melissa Fumero, Andrew Braugher, Terry Crews, Steaphanie Beatriz, Chelsea Peretti, Jo Lo Truglio
Original Network: Fox, 2013-2018; NBC 2019-present
"Consistency" might not be the most flattering virtue you can ascribe to a sitcom, but consistency is a big part of Brooklyn Nine-Nine's greatness. Week in and week out, Dan Goor and Michael Shur's half-hour cop comedy manages to hit just the right notes without losing its groove. Some episodes hit higher notes than others, and yes, in the series' lifespan there have in fact been a few off-key episodes intermingled with the others. But when Brooklyn Nine-Nine is good, it's good, and it's good with an impressive regularity. When it's great, it's arguably the best sitcom you'll find on network television, thanks in part to sharp writing, but mostly to an even sharper cast. Consistency is what fuels Brooklyn Nine-Nine's motor, but the characters are the ones steering the ship. The show is enormously diverse in terms of not only gender and ethnicity, but also in terms of comic styles: There's career sad sack Joe Lo Truglio, the stoically hilarious Andre Braugher, king of the clowns Andy Samberg, master of badassery Stephanie Beatriz, and that only covers a little less than half the team. Since Brooklyn Nine-Nine's debut back in 2013, each character on the show has developed and grown, and in the process we've come to care about all of them in equal measure. At the top of its game, Brooklyn Nine-Nine harmonizes our attachment to these people with great gags, and occasionally even sharp (if brief) action. In other words, there's a lot the series has to offer, and that just drives home how vital its constancy really is to its success. Never underestimate well-regulated humor. Andy Crump
20. Stranger Things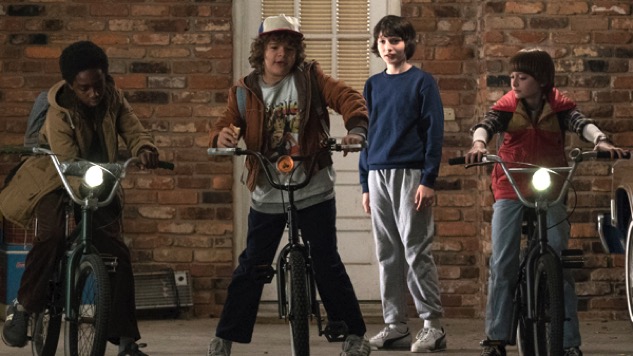 Created by: The Duffer Brothers
Stars: Winona Ryder, David Harbour, Finn Wolfhard, Millie Bobby Brown, Gaten Matarazzo, Noah Schnapp
Original Network: Netflix, 2016-present
Say what you will about the finer points of its storytelling, Stranger Things continues to be an unabashed celebration of the 1980s, from its own filmic references regarding style and story to a cavalcade of literal references from the era. Its plucky set of kid and teen characters battle monsters (real or within themselves) and go to the mall. It's a nostalgic dream and a creepfest nightmare. But whether it's set during Halloween or in the throes of a mid-80s summer, the show's carefully crafted aesthetics always serve to augment the joyful nature of the series' non-monster moments. And that, really, is where Stranger Things shines. The creep factor is important (and occasionally actually scary or super gory), but it acts as an almost funny juxtaposition to the otherwise happy-go-lucky look at suburban life. Mainly, though, it's the friendships and coming-of-age stories, the relationships and family bonding, that really make Stranger Things great. For better or worse, the Netflix horror series is as tasty, messy, and fleeting as an ice cream cone on a hot summer's day. Ahoy!—Allison Keene
19. Justified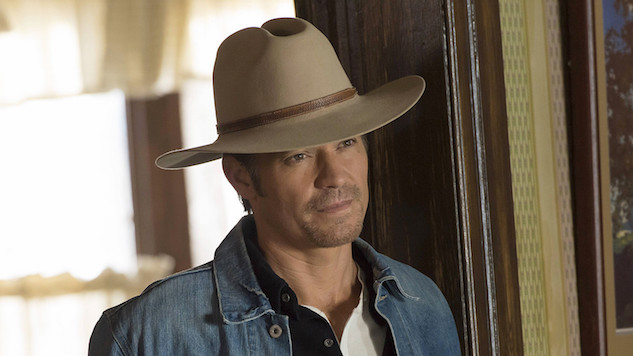 Created by: Graham Yost
Stars: Timothy Olyphant, Nick Searcy, Joelle Carter, Jacob Pitts, Erica Tazel, Natalie Zea, Walton Goggins
Original Network: FX, 2010-2015
Look, we'll keep it simple: Award-worthy guest stars (Margo Martindale, Mykelti Williamson, and Neal McDonough) were the rule not the exception on this Kentucky-based gem. Combine that with the best ensemble on television (anchored by Timothy Olyphant, Walter Goggins and Joelle Carter), firecracker writing from show-runner Graham Yost with a dependable stable of wordsmiths, and the feature-film quality direction and cinematography from Francis Kenny, Michael Dinner and others, and what do you get? An instant classic that improbably translates Elmore Leonard's twisted humor, Western deconstruction and damaged psyches into hour-long gems episode after episode. —Jack McKinney
18. Bob's Burgers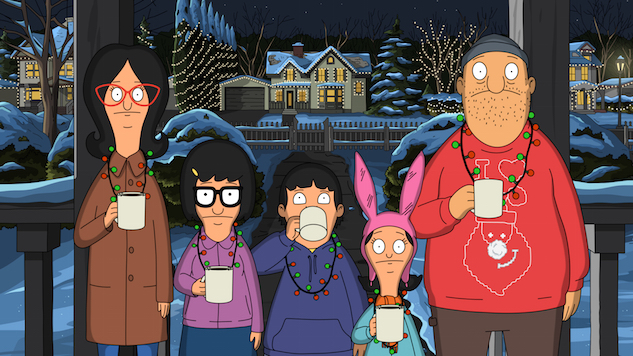 Created by: Loren Bouchard
Stars: H. Jon Benjamin, Dan Mintz, Eugene Mirman, Larry Murphy, John Roberts, Kristen Schaal
Original Network: Fox, 2011-present
Bob's Burgers, from creator Loren Bouchard, runs the risk of being shoehorned into the middle ground between its brethren: The Simpsons (now more American institution than mere TV program), and Family Guy (the rat-a-tat gag factory devised by Seth MacFarlane). That it nonetheless manages to carve out a distinctive identity—with the Belchers goofily surviving crisis after crisis at the titular diner through a heady brew of whip-smart puns, witty musical numbers, gross-out humor, and real, true kinship—is only surprising if you've never seen it. Once you have, its warm, sentimental streak, so deftly balanced with its zanier elements, is impossible to miss: As Bob (H. Jon Benjamin) says in the Season Two finale, reading a review of the titular diner, "We did did have a rather unique and strangely inspiring experience while we were there. This shabby little dive seems to hold a special spot in the dingy town's heart. "Matt Brennan
17. The Crown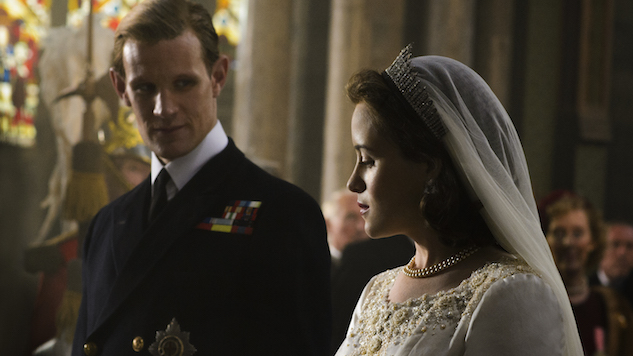 Created by: Peter Morgan
Stars: Claire Foy, Matt Smith, Vanessa Kirby, Jeremy Northam, Victoria Hamilton, Anton Lesser, Matthew Goode
Original Network: Netflix, 2016-present
In its first two seasons, creator Peter Morgan's lavish treatment of the reign of Queen Elizabeth II hinges on Claire Foy's utterly captivating performance as the flinty monarch; the impeccable period detail; a sense of historical scope that outstrips its forebears, Morgan's 2006 film The Queen and 2013 play The Audience. But to call The Crown simply "lavish" seems unfair. Rather, as time marches on from the early days of Elizabeth's reign, we move in to the Suez Crisis of in 1956, and the Profumo affair of 1963. Through the series, its elaborates, thoughtful style and episodic structure fleshes out the supporting characters, including Elizabeth's husband, Philip (Matt Smith), and sister, Margaret (the standout Vanessa Kirby), by turning the focus away from the queen herself. It's a surprisingly full-throated examination of Britain's public life, and its public figures' private ones, capped by a mesmerizing Season Two episode, "Beryl," that suggests The Crown is still discovering the true extent of its powers. (Which will likely only increase as Olivia Colman takes the throne for Seasons Three and Four.) —Matt Brennan
16. Game of Thrones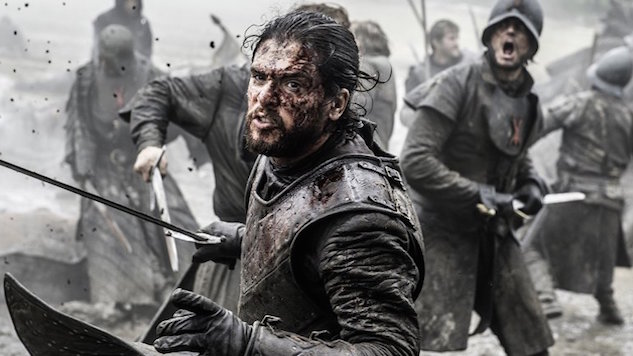 Created by: David Benioff, D. B. Weiss
Stars: Emilia Clarke, Peter Dinklage, Kit Harington, Maisie Williams, Lena Headey, Sophie Turner, Nikolaj Coster-Waldau, Aidan Gillen
Original Network: HBO, 2011-2019
The geopolitical drama that unfolds in George R.R. Martin's Song of Ice and Fire book series is so epic in scope that it made the Lord of the Rings feel like Cliff's Notes. Even after it's been pared down for television, the hourlong episodes can only cover a portion of the stories from key characters. Highlighting its fantasy elements only sparingly, each of these are very human tales, as inhabitants of Westeros and Essos try to survive in a very cruel world and often, very often, fail. Heroes meet their end as often as villains; children as often as warriors. The show has garnered its fair share of criticism for its gratuitous nudity and its depiction of a couple of brutal rape scenes, but it also has featured some of the strongest female characters on TV. And it's the characters, the quick wit of Tyrion and Varys, the master conniving of Littlefinger, the defiant spunk of Arya, the quick nobility of Jon Snow, the heartless villainy of Tywin Lannister, the complicated redemption of Jaime, that made this show an epic cultural juggernaut (even in its arguably faltering final seasons).—Josh Jackson
15. American Crime Story: The People v. O.J. Simpson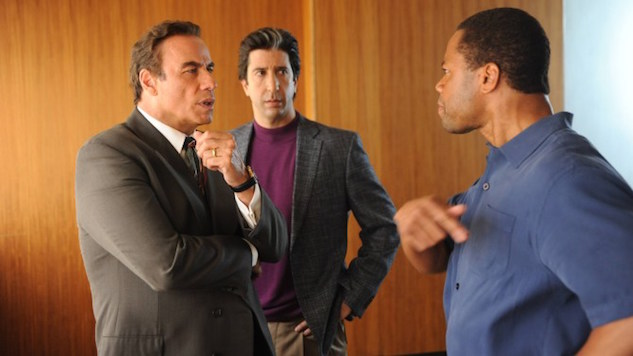 Created by: Scott Alexander, Larry Karaszewski
Stars: Sterling K. Brown, Cuba Gooding Jr., Bruce Greenwood, Nathan Lane, Sarah Paulson, David Schwimmer, John Travolta, Courtney B. Vance
Original Network: FX, 2016
In a year defined by a certain queasy nostalgia for the 1990s, from Fuller House to the presidential election, FX's dramatization of the decade's signal spectacle came closest to capturing both zeitgeists at once: the one that made "the trial of the century" and the one that revived our obsession with it. Anchored by Courtney B. Vance and Sarah Paulson as Johnnie Cochran and Marcia Clark, American Crime Story transforms the salaciousness of a tabloid-ready saga into a potent, surprisingly restrained treatment of "identity politics" in action, in which the seeds of our own fault lines—of race, of gender, of class—were sown in the aftermath of Reagan, the Cold War, and the L.A. riots. Most impressive of all, perhaps, the series manages to wring suspense from a twenty-year-old case that already unfurled on live television, becoming that now-rare artifact of an earlier cultural moment: appointment viewing. —Matt Brennan
14. The Good Wife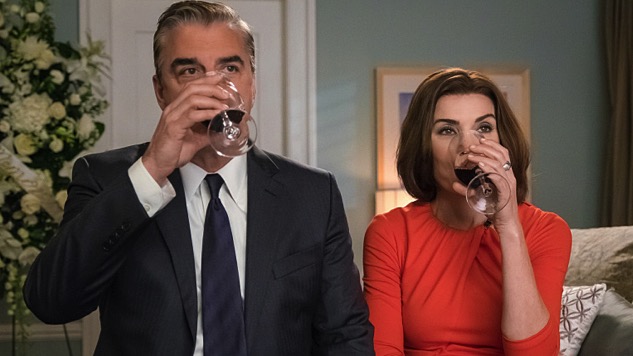 Created by: Robert King, Michelle King
Stars: Julianna Margulies, Matt Czuchry, Archie Panjabi, Graham Phillips, Makenzie Vega, Josh Charles
Original Network: CBS, 2009-2016
Are network dramas supposed to be this good? Julianna Margulies stars as the title character Alicia Florrick, who (in a storyline ripped from many, many headlines) is subjected to public humiliation when her husband, Peter (Chris Noth), the District Attorney of Chicago, is caught cheating with a prostitute. The scandal forces Alicia back into the workforce, and she takes a job with her (very sexy) old law school friend Will Gardner (Josh Charles). But Alicia is not your typical "stand by your man" woman and The Good Wife is not your typical show. The brilliance of the series is that it deftly blends multiple and equally engaging storylines that both embrace and defy genre conventions. Each episode is an exciting combination of political intrigue, inner-office jockeying, family strife, sizzling romance, and intriguing legal cases. The series features a fantastic array of guest stars, and creates a beguiling and believable world where familiar characters weave in and out of Alicia's life just like they would in real life: You'll be fascinated by Archie Panjabi's mysterious Kalinda Sharma, delighted by Zach Grenier's mischievous David Lee, marvel at Christine Baranski's splendid Diane Lockhart. And, witness the transformative performance Alan Cummings gives as the cunning Eli Gold. But the real reason to stick with the series is to partake in the show's game-changing fifth season. Many series start to fade as they age, but The Good Wife peaked late in its mostly glorious seven season run. —Amy Amatangelo
13. Rectify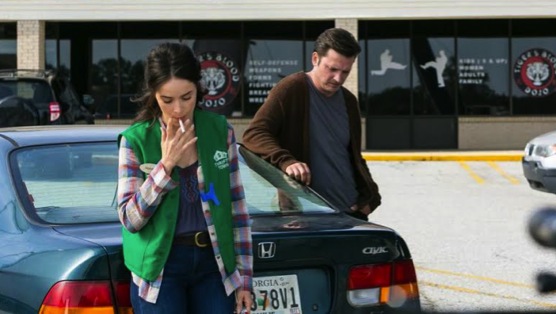 Created by: Ray McKinnon
Stars: Aden Young, Abigail Spencer, J. Smith-Cameron, Adelaide Clemens, Clayne Crawford, Luke Kirby
Original Network: SundanceTV, 2013-2016
Rectify has a simple enough premise: A man sent to rot on Death Row is released from prison after 19 years on a DNA technicality. Sure, the big and small screens have seen their fair share of crime dramas, but Rectify's plot isn't what sets it apart: It's the rest of it that really matters. Daniel Holden, presumably wrongly arrested for the rape and murder of his girlfriend, finds himself back in his small Georgia hometown and greeted by constant life-threatening hostility. The show explores the bonds between Daniel (played to perfection by Aden Young), his family, and his enemies as they struggle to deal with Daniel's homecoming. Superbly acted (with an understanding of the south that few shows ever achieve), the program successfully manages to be at times heartbreaking and suspenseful, while also beautifully incorporating moments of effortless humor. Rectify is thought-provoking and will make you care about the future of its characters—like all the best shows do. —Rachel Haas
12. Barry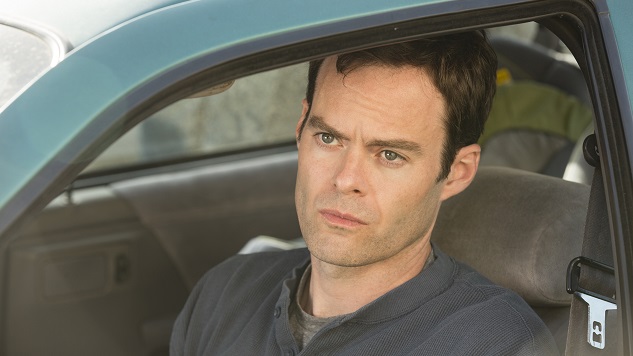 Created by: Bill Hader, Alec Berg
Stars Bill Hader, Stephen Root, Sarah Goldberg, Anthony Carrigan, Henry Winkler
Original Network: HBO, 2018-present
One of the strangest and most fascinating comedy/drama hybrids to date, creator and star Bill Hader's excellent series plays with questions of identity and self-expression that explore the dual lives our troubled protagonist Barry leads. Amateur dramatist by day, assassin by night, Barry works to shed his darker self and become the man he wants to be, but he can't escape the choices that led him down that dark path to begin with. Denying that being a killer is part of who he really is only leads to a repressed rage that comes out in exceptionally tense and violent scenes, ones that Hader expertly juxtaposes with Barry's sweet and earnest side through unexpected comedy (and occasionally, wistful daydreams). He's a man who wants to do good, but can't reconcile the two parts of himself, something the series also explores throughout the series. Who we are versus how we want others to see us is at the core of Barry's character exploration, and Hader manages to somehow make the series both hilarious and deeply affecting, taking us on a rollercoaster of emotions that ends—at least with this season—in an extraordinary difficult place of truth and self-understanding.—Allison Keene
11. 30 Rock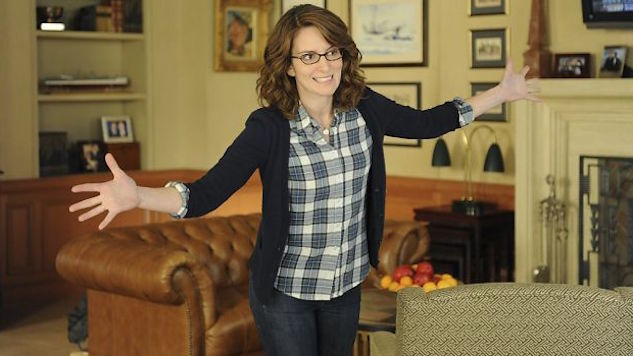 Created by: Tina Fey
Stars: Tina Fey, Alec Baldwin, Tracy Morgan, Jane Krakowski, Jack McBrayer, Scott Adsit, Judah Friedlander
Original Network: NBC, 2006-2013
The spiritual successor to Arrested Development, 30 Rock succeeded where its competition failed by largely ignoring the actual process of creating a TV show and instead focusing on the life of one individual in charge of the process, played by show creator Tina Fey. 30 Rock never loses track of its focus, and creates a surprisingly deep character for its circus to spin around. But Fey's not the only one who makes the series so outstanding. Consistently spot-on performances by Tracy Morgan—whether frequenting strip clubs or a werewolf bar mitzvah—and Alec Baldwin's evil plans for microwave-television programming create a perfect level of chaos for the show's writers to unravel every week. 30 Rock doesn't have complex themes or a deep message, but that stuff would get in the way of its goal: having one of the most consistently funny shows ever on TV. Suffice to say, it succeeded. Sean Gandert
10. The Great British Baking Show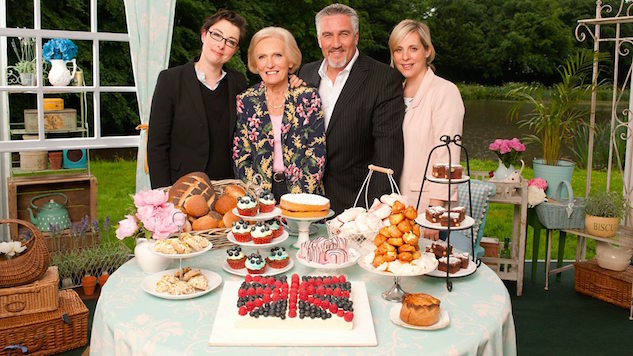 Created by: Love Productions
Stars:Mary Berry, Paul Hollywood, Prue Leith, Mel Giedroyc, Sue Perkins, Sandi Toksvig, Noel Fielding 
Original Network: BBC, 2010-2016; Channel 4, 2017-present
Known across the pond as The Great British Bake-Off, the appeal of this wildly popular reality TV series—most seasons of which are now available on Netflix—is its refusal to go in for dramatic contrivances. Against the tropes of Fox's Gordon Ramsay-hosted properties, Chopped, and even Top Chef—with their constant backbiting and broken dreams—the contestants on GBBS are sunny, mutually supportive amateurs (albeit extraordinarily skilled ones). Instead, in any given episode, the worst crisis is judge Paul Hollywood pressing a finger into a scone and pronouncing it "underbaked" (pronouncing it, of course, as "overwerked and oonderbaked"). Even with new hosts and new judge as the series moved to Channel 4 from the BBC, GBBS remains a wonderful, inspiring, refreshing, whimsical and altogether happy series that might even inspire you to start pre-heating your oven.—Matt Brennan and Allison Keene
9. Parks and Recreation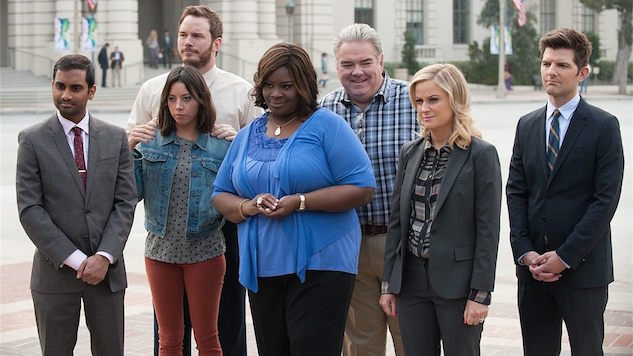 Created by: Greg Daniels, Michael Schur
Stars: Amy Poehler, Nick Offerman, Aziz Ansari, Adam Scott, Rob Lowe, Chris Pratt, Aubrey Plaza, Rashida Jones
Original Network: NBC, 2009-2015
Parks and Recreation started its run as a fairly typical mirror of The Office, but in its third season, the student became the master. As it became fleshed out with oddballs and unusual city quirks, Pawnee has become the greatest television town since Springfield. Parks flourished over the years with some of the most unique and interesting characters in modern comedy. And the beloved series accomplished the near-impossible by going out on top in 2015 when it came to an end. Comedies, in particular, have a difficult time knowing when it's time to take a bow. But Leslie Knope and her merry band of friends kept us laughing (and crying) right up until the series finale, which offered a powerfully good farewell to one of the most creative and beloved network series in history. Ross Bonaime and Amy Amatangelo
8. Atlanta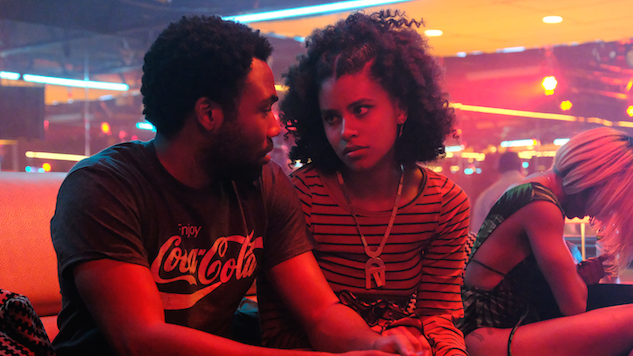 Created by: Donald Glover
Stars: Donald Glover, Brian Tyree Henry, Lakeith Stanfield, Zazie Beetz
Original Network: FX, 2016-present
Though it had traces of an anarchic streak (most notably in the memorable departure "B.A.N.") Atlanta's first season read mainly as a laconic slice of life, rendering the experiences of Earn (series creator Donald Glover), Alfred (Brian Tyree Henry), Darius (Lakeith Stanfield), and Van (Zazie Beetz) in all their hilarious particulars. Its second (or robbin') season, by contrast, comes as close to understanding the uncanny as any series on television: As directed by Glover, Amy Seimetz, and Hiro Murai, the germ of Darius' "Florida Man" parable—an "alt-right Johnny Appleseed" forcing his chaotic, angry, even violent fantasies on an innocent populace—bears its strange fruit across 11 arresting, often unsettling episodes, woven from the same materials as fairy tales, folklore, fables, and myths. From the laughing wolf of "Helen" and the night-dark "Woods" to the terrifying title character of "Teddy Perkins" (played, in whiteface, by Glover himself), Atlanta becomes a wickedly funny, unspeakably beautiful anthology of American horror stories, one that reckons with the definition of both "blackness" and "whiteness," and treats the latter, rightly, as a malevolent force. Ultimately, the series' tremendous sophomore effort grabs hold of the genre's brass ring, confronting its audience with a simple, startling, profound proposition: If Atlanta doesn't scare the fuck out of you, you might be the monster. —Matt Brennan
7. The Good Place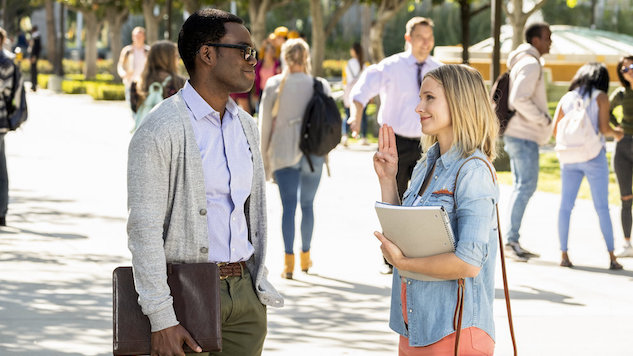 Created by: Michael Schur
Stars Kristen Bell, William Jackson Harper, Jameela Jamil, D'Arcy Carden, Manny Jacinto, Ted Danson
Original Network: NBC, 2016-present
Michael Schur's creation is simply incredible television, wonderfully creative from its first moments in redefining what is possible within the constraints of a network "sitcom," while also showing the capacity to evolve in brilliantly unexpected ways at least once a season. The scope of The Good Place has expanded exponentially throughout, but always in a way that has felt carefully planned and calculated from the start, rather than improvised on the spot. Ending after a fourth season is sad, but it also feels just about right: A comforting thought that this isn't a series that will ever outstay its welcome (a la How I Met Your Mother), diminishing itself in the process. As Janet tells Eleanor, "But since nothing seems to make sense, when you find something or someone that does, it's euphoria." And The Good Place is pure euphoria.—Jim Vorel and Amy Amatangelo
6. Adventure Time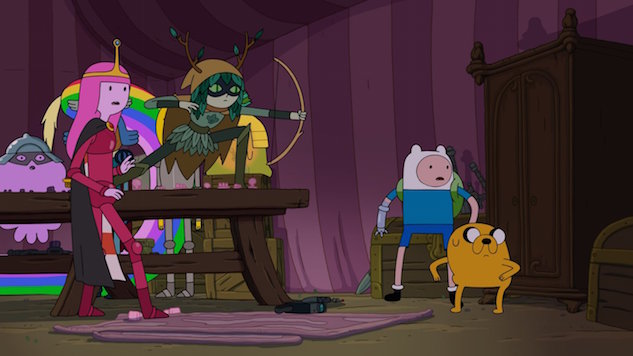 Creator: Pendleton Ward
Stars: Jeremy Shada, John DiMaggio, Hynden Walch, Niki Yang, Tom Kenny
Original Network: Cartoon Network, 2010-2018
There is a world where the Adventure Time creative team is content with rehashing its brand of surreal, candy-infused tomfoolery ad nauseam. Luckily, this is not the world we live in. Indeed, Pendleton Ward and Co. have spent the latter half of this magnificent and groundbreaking series' run not only stretching the bounds of the show's weirdass sandbox, but actively working to push the characters forward. More than anything, Adventure Time realizes that to avoid change is to become tired and stagnant. Thus, rather than adhering to the typical "floating timeline" structure of most animated programs, the show has allowed its characters (be it a human child, a stretchy dog, a peppermint butler, or a bubblegum princess) to grow and develop, often in ways that are more heartbreaking and dramatically potent than anything a prestige cable drama could throw out. Never was this sensibility more apparent than in Stakes, the eight-part miniseries that went a long way towards exploring the backstory of vampire Marceline, one of Adventure Time's most beloved, mysterious and tragic characters. Throughout its run, Adventure Time remains the strange, yet endlessly innovative little gem that fans know and love. —Mark Rozeman and Allison Keene
5. Fleabag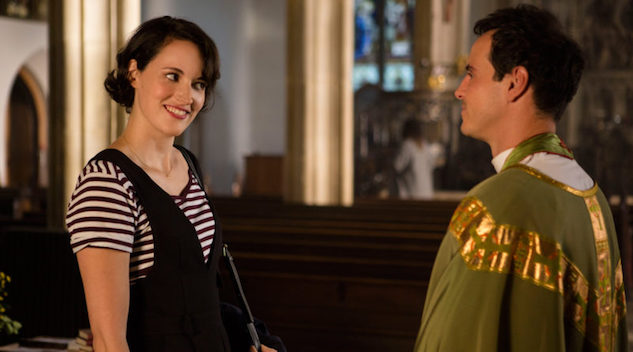 Created by: Phoebe Waller-Bridge
Stars Phoebe Waller-Bridge, Sian Clifford, Olivia Colman Andrew Scott, Brett Gelman
Original Network: Amazon Prime, 2016-2019
The perfectly crafted Fleabag, running an economical twelve episodes over two seasons, is one of television's most stunning comedy achievements. The fourth wall-breaking U.K. series from creator and star Phoebe Waller-Bridge is sharp, clever, and devastatingly emotional. Every word spoken is carefully crafted and full of meaning, creating a fully immersive experience where we act as Fleabag's curious confidants through her personal trials.
In its long awaited second (and final) season, Fleabag sees our heroine still reeling from the death of her best friend and her culpability in what happened. "I want someone to tell me how to live my life because I think I've been doing it wrong," she wails in the fourth episode. But living your life is difficult when you have a sister who blames you for all her problems ("We're not friends. We are sisters. Get your own friends," Claire tells her) and a father who gives you a therapy session as a birthday gift (which leads to a delightful cameo from Fiona Shaw). Fleabag also cuts to the core of the female experience. Whether it's Fleabag rightly explaining that how your hair looks can be the difference between a good day and a bad day or guest star Kristen Scott-Thomas, whose character receives a women in business award in the third episode, only to rightly decry it as the "fucking children's tables of awards," explaining menopause as "it's horrendous and then it's magnificent."
The series succeeds because it never has distain for its characters and their tragic dysfunction. It never mocks them. It merely lays them bare for everyone to see. Martin's stifling cruelty. Claire's overwhelming unhappiness. Their dad's desperation not to be lonely. The godmother's narcissism as a cover for her acute insecurity.
When it comes to those last episodes, I don't want to say too much about the relationship between Fleabag and a certain hot priest, because the way it unfolds is so perfect and surprising and, in the end, redeeming. But I will say that Andrew Scott, who wears a priest's robe very well, creates a character that is fully realized: a person who swears and makes mistakes but is still devoted to his faith. Their love story is one of salvation.—Amy Amatangelo and Allison Keene
4. The Planet Earth Series (Blue Planet II, Planet Earth II)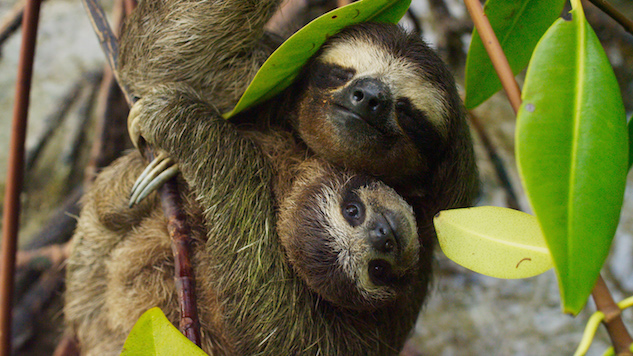 Created by: Vanessa Berlowitz, Mike Gunton, James Brickell, Tom Hugh-Jones
Narrator: David Attenborough
Original Network: BBC, 2016, 2017
The original Planet Earth, which debuted in 2006, is perhaps the finest introduction to nature's innumerable variations ever recorded. Its magisterial sequel is similarly a dispatch from a disappearing world. The BBC Natural History Unit's docuseries focuses on everything from the nuances of specific biomes to the effects of climate change, and in doing so captures mouse lemurs and blue whales, oceanic depths and mountain peaks, all through cutting-edge tech. The series has continued with the stunning, engrossing and awe-inducing "Blue Planet II" (which took four years to film), as well as "Our Planet" (from the same producers), all of which investigate animal life on land and through the oceanic depths with stunning visuals and inspiring camera work. The result is a portrait of the planet's epic scope held in perfect balance by David Attenborough's lively, intimate narration. If you haven't seen it yet, turn off the lights, turn on the biggest screen you own, and prepare to be dazzled. — Matt Brennan and Allison Keene
3. The Americans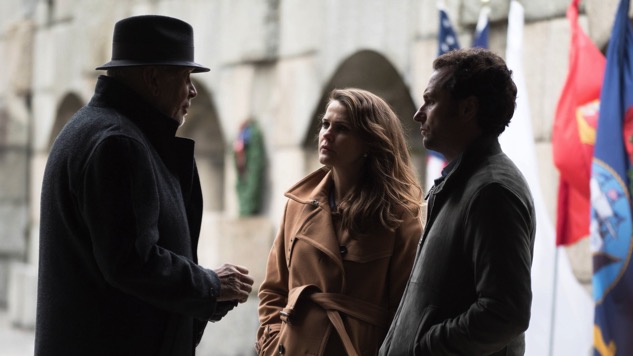 Creator: Joseph Weisberg 
Stars: Keri Russell, Matthew Rhys, Holly Taylor
Original Network: FX, 2013-2018
Over the course its six-season run, The Americans completed a remarkable evolution, beginning and ending as a blisteringly suspenseful spy drama. Of course, by the time Joe Weisberg and Joel Fields' masterwork reaches its devastating conclusion, with deep-cover KGB agents Philip and Elizabeth Jennings (the magnificent Matthew Rhys and Keri Russell) surveying what they've lost, and gained, in the process, The Americans is about so much more than safe houses and dead drops. It is at once a parable of family, faith, and nation; a pitch-dark examination of the Cold War's moral calculus; a coming-of-age tale (twice over); a wrenching depiction of friendships formed and betrayed; and an indelible portrait of an American marriage. FX's pet project was worth every ounce of patience it demanded: We may well remember it as the last great drama of the Golden Age of Television. —Matt Brennan
2. Mad Men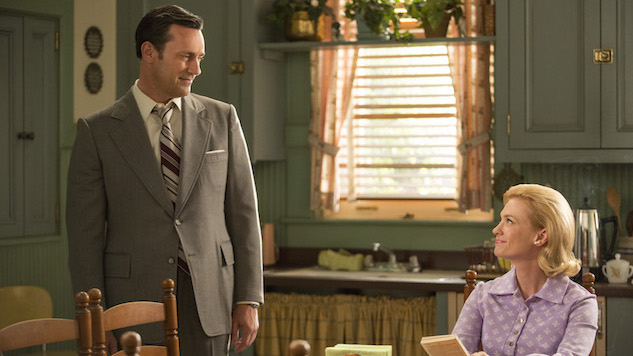 Created by: Matthew Weiner
Stars: Jon Hamm, Elisabeth Moss, Vincent Kartheiser, January Jones, Christina Hendricks, Bryan Batt, Michael Gladis, Aaron Staton, Rich Sommer, Robert Morse, John Slattery
Original Network: AMC, 2007-2015
Look, you don't need us to tell you that Mad Men is one of the greatest TV dramas of all time; you have the entire Internet for that, and frankly, that's time you could be spending watching more Mad Men. But with his tale of 1960s (and eventually, early '70s) ad men and women and the American Dream, Matthew Weiner has done something truly extraordinary: proven that there's drama in everyday life. Unlike pretty much every other TV drama, this one doesn't deal with cops, doctors or lawyers; there are no mafia dons or drug lords going down in a hail of bullets. It's just a bunch of people working together in an office, trying to push forward and navigate one of the most compelling decades in American history. Sure, it's glamorous and brilliantly written, and the fact that Elisabeth Moss never won an Emmy for it is criminal. But ultimately, it's oddly relatable, and that's what great TV is supposed to do—show us ourselves. —Bonnie Stiernberg
1. Breaking Bad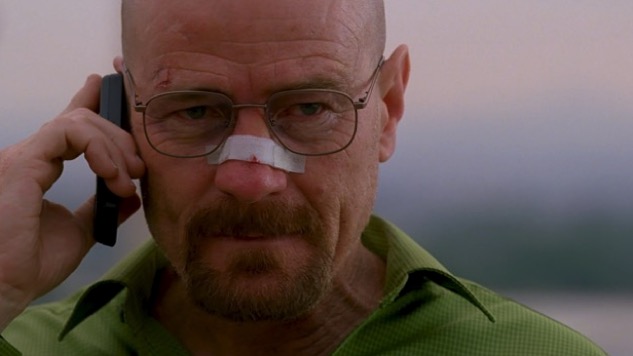 Created by: Vince Gilligan
Stars: Bryan Cranston, Anna Gunn, Aaron Paul, RJ Mitte, Giancarlo Esposito
Original Network: AMC, 2008-2013
Some argue that The Wire is TV's best drama of all time; others stand up for Mad Men or The Sopranos, the latter of which has the benefit of being so important historically that it begins many textbooks' modern TV eras. But Breaking Bad made its bones quickly, publicly, and with plenty of pizzazz. It entered the TV landscape with just a few episodes of tonally questionable wobbling—the balance-finding of an ambitious acrobat searching for the tightrope's center—and stuck the landing on the remaining five seasons. Who cares if the first season's DVD case called it a dramedy? America knew what it was immediately, even if we didn't know exactly where it was going. How has the tragic ballad of science teacher-turned-meth kingpin Walter White (Bryan Cranston) weathered its title over the years? If the current TV landscape is anything to judge by, it's a proud grandfather, looking over its progeny with the same glee and gentle judgment of any overachieving patriarch. Breaking Bad may not have set the paradigm of unlikable anti-heroism in pop drama, but it certainly put the "pop" in the designation. —Jacob Oller