The 50 Best TV Shows of 2019
Gotta catch 'em all!
Photo Courtesy of HBO, Ilustration by Soleil Collins
TV
Lists
Best of the Year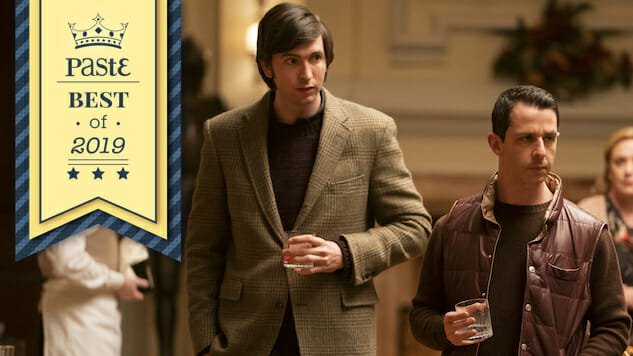 2019 was an unusual one for television. We all thought that Game of Thrones would not only dominate the conversation (which it did), but that it would sweep us off our feet (it did not). In fact, spoiler, it did not make our list of the best shows of the year. And while there are plenty of big-budget dramas below, as we noted in our list of the Best Episodes of the Years (So Far!), half-hour series have been where we've seen some of the most visual and narrative innovation. It's a wonderful, if somewhat stressful time to be a TV fan. Peak TV has changed the game, new streaming services have launched, and there are over 600 series worth considering. So we're here to help—the Paste editors and writers have voted on a diverse list of series you should check out, while also acknowledging there are certainly even more that are probably worth your time. (Follow your joy!) But this ranked list is essentially a celebration of what we loved.
Eligibility: Series had to air the majority of their episodes from January 1, 2019 through November 15, 2019—so crucially, no Mandalorian. But we will be spotlighting that and other late-airing 2019 series later on!
Honorable Mention: Victoria (PBS), South Side (Comedy Central), The Righteous Gemstones (HBO), Schitt's Creek (Pop), Stranger Things (Netflix), Baskets (FX), Sex Education (Netflix), Primal (Adult Swim)
50. Sorry for Your Loss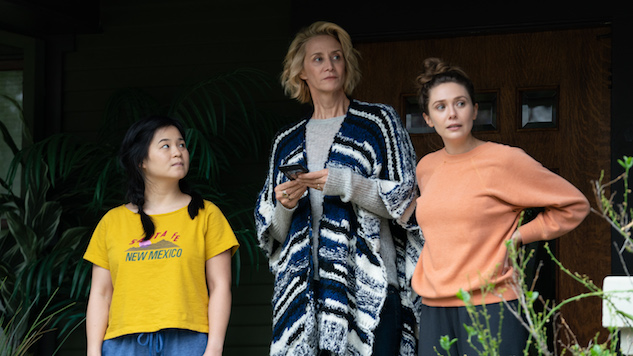 Network: Facebook Watch
Season: Two
The highest praise I can give Sorry for Your Loss is that it made me watch TV on Facebook, something I had avoided doing and still don't like. But the show is just that good—raw, emotional, intense, beautiful—that it became a weekly necessity. The series follows Leigh Shaw (Elizabeth Olsen) as she navigates life after her husband Matt (Mamoudou Athie) suddenly passes away, an event that completely shatters her life. We first met her several months after she left her job, moved back in with her mother Amy (Janet McTeer) and sister Jules (Kelly Marie Tran), and started picking up some work at Amy's fitness studio. But mostly Leigh is adrift, and the only person who seems to somewhat understand her pain is Matt's brother Danny (Jovan Adepo), someone Leigh never previously got along with.
In Season 2, those dynamics are at the forefront. Almost a year has passed since Matt died, and even though the Season 1 finale left Leigh in a place where it seemed like she was ready to start living life on her own terms again, she remains mostly in limbo. It's also Christmas, which exacerbates everything. All three women are spiraling, and struggling to define themselves in a world that has suddenly been so changed.
Season 2 didn't feel quite as emotionally overwhelming as the first, which is a fair reflection of Leigh's place in her own life (and not a negative mark against the show at all). As she starts to move forward, tentatively, so does the show. There are fits and starts in both cases, but Sorry for Your Loss continues to be an authentic and moving series, one that finds Leigh fighting to not stay tethered to Matt's ghost anymore in the finale. And yes, it is definitely worth watching TV on Facebook for (which is, by the way, totally free). —Allison Keene
---
49. Ramy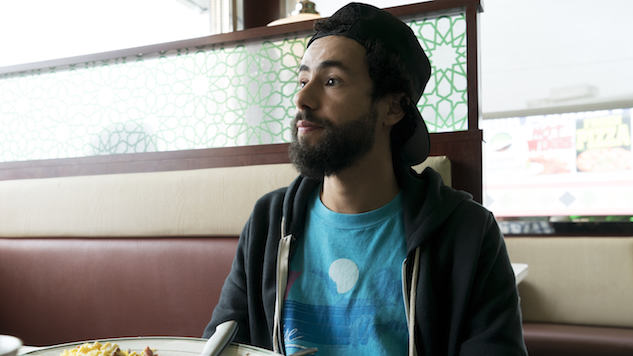 Network: Hulu
Season: One
A quarter-life crisis has never been sweeter than in Ramy. The half-hour Hulu dramedy follows a fictionalized version of star Ramy Youssef (who also writes many of the first season's episodes) as he figures out life as a young Muslim Egyptian-American in New Jersey. Co-creators Ari Katcher and Ryan Welch, along with showrunner Bridget Bedard, find an endearing doofus in Ramy and plenty to say about generational compromise, religious identity, and culture clash. Ramy is easy to watch, radically optimistic, and a groundbreaking portrayal of Islam on screen. —Jacob Oller
---
48. Stumptown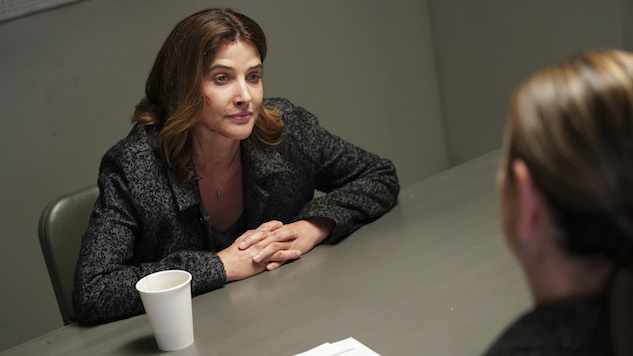 Network: ABC
Season: One
Created for television by Jason Richman and based on Greg Rucka's comic book limited series of the same name (Rucka also writes for the show), Stumptown is a modern-day hardboiled detective drama that follows Dex Parios (Smulders), a former Marine investigator with a gambling problem, a drinking problem, and a monster-sized case of undiagnosed PTSD when she stumbles her way into a gig as Portland's new favorite private investigator.
As a detective procedural on an alphabet network, the story that follows traces a fairly standard shape: A civilian (Dex) has a case land in her lap that parallels a formative tragedy/mystery from her past and her mixed success with that case sparks the idea that, hey, there might be some kind of career to be made out the whole detection game. The difference in this case is that does all that with a handcrafted Pacific Northwest cedarwood scalpel. The formulaic parallels aren't the surgical part—it's the finesse will which all the exposition and characterization necessary to introduce Dex's world, including the tiny but sympathetic support system she has in her brother Ansel (a very charming Cole Sibus) and best friend Grey (Jake Johnson, who was born for a hipster-brewer beard and shearling denim jacket). This is especially true about Dex's military background, which sets up both her exceptional hand-to-hand combat skills and her cynical loner attitude as natural consequences of the life she's lived, rather than convenient coincidences for the hardboiled story the show wants to tell. —Alexis Gunderson
---
47. Better Things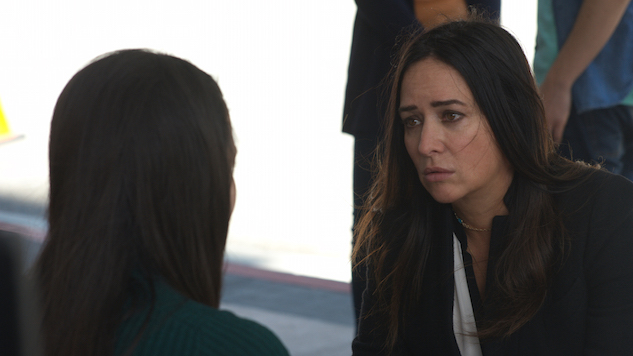 Network: FX
Season: Three
The easygoing Season 3 brilliance of Better Things is in full flower in its episode "Nesting": Much of it focuses on an all-over-the-map dinner party Sam Fox (series creator Pamela Adlon) throws for her family and friends, replete with a trained monkey and Sharon Stone. Rambling, crowded, "episodic" in the fullest sense—pausing only long enough on a scenario to suggest its essence—the conversation covers everything from the movie Sam's shooting and her flirtation with a co-star's manager to her brother's (Kevin Pollack) insistence that their mother, Phil (Celia Imrie), lose her driving privileges and enter assisted living. Laundry and divorce, FaceTime and Heads Up, pop-up restaurants, severed fingertips, and hotboxing the garage: "It's bananas around here," Sam texts the manager when she carves out a spare moment of alone time, and the Altmanesque "Nesting" is indeed a minor masterpiece of chaotic kinship that defines the series. —Matt Brennan
---
46. The Other Two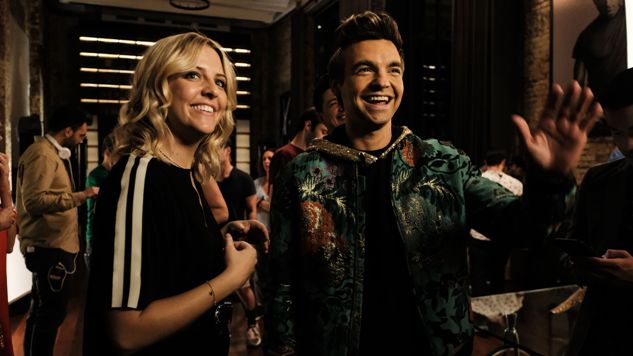 Network: Comedy Central
Season: One
Comedy Central's charming, hilarious series The Other Two follows adult siblings Brooke (Heléne York) and Cary (Drew Tarver) as they try and figure out their own lives in the wake of their 13-year-old brother Chase (Case Walker) becoming an overnight YouTube sensation. Though Brooke and Cary support Chase (who is not, yet, an obnoxious internet star) they want to have careers that stand on their own. But they can't help but get pulled into Chase's orbit, making sure others aren't taking advantage of Chase for their own gain while acknowledging they might be doing that very thing. The Other Two is darkly funny and real, as Brooke and Cary struggle to find success and exist on the outskirts of the vapid world that wants to make Chase an industry unto himself. It is one of the funniest series to air this year as well as one of the smartest. Creators Chris Kelly and Sarah Schneider understand the modern fame machine better than most, exposing truths in some of its most hilariously audacious scenes. It also has coined one of the year's best and most useful catchphrases: "In this climate??" —Allison Keene
---
45. Dickinson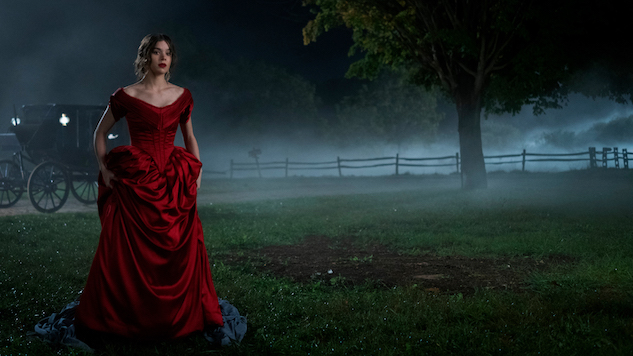 Network: AppleTV+
Season: One
Despite all the mystery surrounding her long, hermetic life, it's hard to imagine that the real Emily Dickinson (she of the poetic syntax so wildly removed from the style of her time that it wasn't until 1955 that publishers stopped editing all her linguistic ecstasies into comparatively dull normalcy), wouldn't get a kick out of Dickinson, Alena Smith and Hailee Steinfeld's lovingly weird imagining of the poet's young adulthood. Dickinson is so fun and so strange and so tireless in handing out little moments of character development, with wildly original mood setting, you could watch thousands of hours of television and still not think to expect, of course, the Dickinson who scrawled out "Wild nights – Wild nights!" and left behind thousands of scraps of genius in a locked chest would dig it.
To be clear, this is not me saying that rapturous anachronisms of Dickinson will be to everyone's taste. Would Emily's parents, in reality or as played here by Toby Huss and Jane Krakowski, be into it? Nah. Emily's peers? Sue (Ella Hunt)—yes. George (Samuel Farnsworth)—yes. Everyone else—it depends. You? Who's to say! Death showing up in the guise of Wiz Khalifa in a black silk top hat inside a ghostly black carriage to take Emily (Steinfeld) away from the funeral of her bosom friend/true love Sue's last remaining sister (as Billie Eilish's "bury a friend" pulses underneath the dialogue almost too quiet to hear) will read to many as try-hard poptimist-adjacent gimmick, and it feels likely that Apple is trying to buy the affections of a Gen Z audience through clout rather than substance.
But with such gorgeous cinematography, costuming, and metatextual design, and with every actor putting in such fun, charming, deeply specific (read: often deeply odd) performances—and with Smith and Steinfeld, especially, so blazingly self-confident in their vision—it seems entirely likely that Dickinson will be one of the brightest debuts of 2019. I genuinely want to be shut up in the prose of its walls, for as long as Emily will have me. —Alexis Gunderson
---
44. Years and Years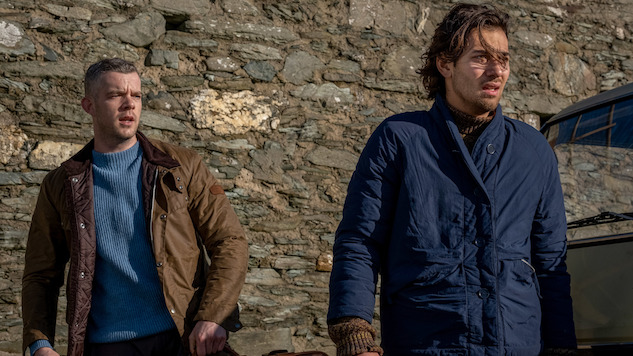 Network: HBO
Season: Miniseries
Russell T. Davies' UK series came to HBO with very little fanfare, which is unfortunate because it deserves your attention. It's a compelling, if imperfect, look at what life might be like in the next 15 years, as the show cruises through a number of proposed (and likely) world events through the lens of one British family. An outstanding cast helps sell the show's dystopian vision, giving it an exceptional amount of heart. But Davies also keeps all of the tech and politics and media of the future feeling grounded in the possible. Years and Years is arresting television, with an outlandishly oversized score that pulls you in fully to a story with shocking events and the familiar mundanity that follows them. Despite the erosion of freedoms for these formerly comfortable middle-class westerners, it still feels strangely hopefully, and most of all, embraces the idea of resilience even in the face of extraordinary change. —Allison Keene
---
43. The Spanish Princess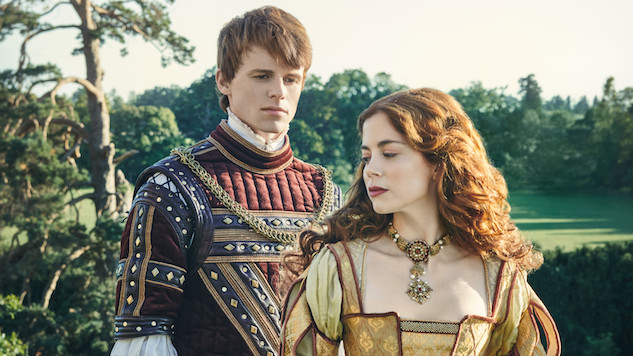 Network: Starz
Season: One (As part of an anthology)
If you love historical fiction, then The Spanish Princess is the show for you. Instead of a typical Tudor story about Henry VIII, after he decides he wants to dump Catherine of Aragon for Anne Boleyn, this show shares Catherine of Aragon's triumph. A story rarely told, The Spanish Princess details her happy years which, you may not know, were 24 years of marriage before her union was annulled. What makes this story particularly compelling is its intentional choice to use a diverse cast which is also rooted in history. While some might define the use of people of color in a historical fiction drama progressive, it is simply accurate. Chances are you have never seen this story of Henry VIII and Catherine of Aragon on screen, and it is well worth the watch. It's season finale has also set up a fascinating Part 2 that will further investigate the reign of Henry and Catherine, with all of the lies, romance, and beheadings that come with it. —Keri Lumm
---
42. Veep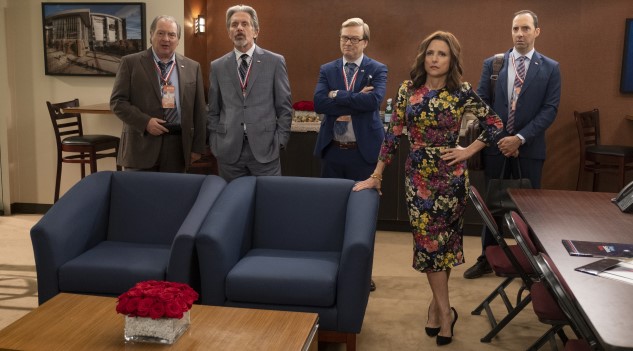 Network: HBO
Season: Seven / Final
2019 was the right time for HBO's long-running political satire series to have come to a close. The art of the series imitated life, but of concern was life sometimes imitated the art. It was difficult to keep the hilarious, foul-mouthed Veep from careening too far off into the cartoonish when American politics are so fully entrenched there now. But the series wrapped things up with a worthy, if uneven, final stretch of episodes. The pièce-de-résistance, though, was its finale—titled "Veep"—where Selina Meyer (Julia Louis-Dreyfus) finally gets her heart's desire in her final bid for President, one that came at an enormous cost both personally and for the country as a whole. The final moments also transported us to a post-Selina future though that felt particularly hopeful for a series that typically trades in darkly acerbic witticisms and the bleakest of humor. Ultimately, showrunner David Mandel finished out the series by letting us know things might be alright. Not right now … but one day. Maybe. We live in hope. —Allison Keene
---
41. Shrill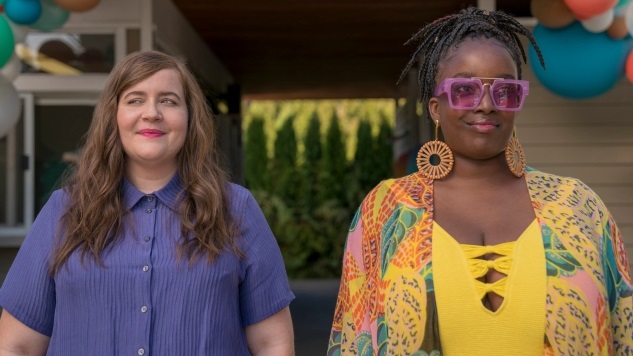 Network: Hulu
Season: One
Saturday Night Live's Aidy Bryant takes center stage as Annie, an overweight woman who wants to change her life. But it's not what you think: So many TV series, from This Is Us to Netflix's repugnant Insatiable, build entire storylines about a fat woman losing weight. Before we even get to the opening credits, a total stranger tells Annie, "There is a small person inside of you dying to get out … You could be so pretty." Annie's got a boyfriend who makes her leave through the backdoor so his roommates don't see her and a mom who drops not-so-subtle hints about dieting and exercising. But an unexpected event in the first episode forces Annie to reassess her life and flips the proverbial script on the "fat woman" story TV and movies are so fond of telling. Amazingly, Annie doesn't have to lose weight to improve her life. She's ready to advocate for what she deserves. Bryant is so utterly charming, you can't help but root for her. Lolly Adefope is also a true breakout as Annie's best friend, Fran. The series is a delight. "I'm the one with the fat ass and the big titties, so I get to decide what we do," Annie says. Damn straight, she does. —Amy Amatangelo
---
40. The Umbrella Academy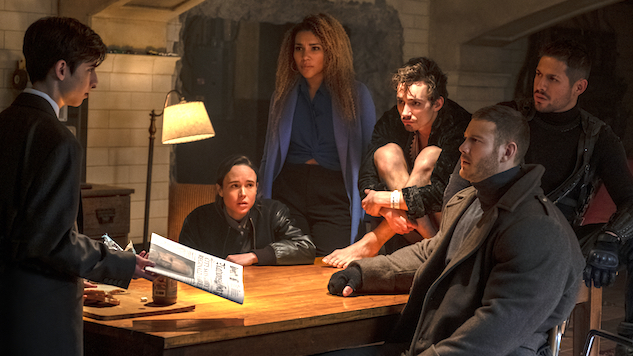 Network: Netflix
Season: One
As a fan of Gerard Way and Gabriel Bá's comic book, I was a little skeptical of Netflix's adaptation of The Umbrella Academy. I assumed it'd flatten out the comic's esoteric edges in an attempt to make it more like other superhero shows. The first episode almost immediately calms those fears, though, revealing a series as weird and idiosyncratic as the comic. Imagine if Wes Anderson directed a Grant Morrison adaptation, complete with a mansion-spanning sad-superhero dance break to Tiffany's "I Think We're Alone Now.". —Garrett Martin
---
39. Evil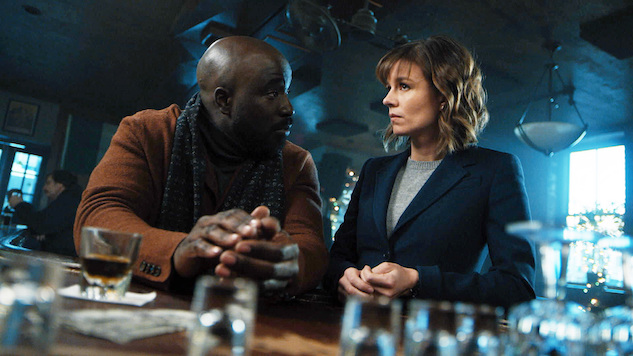 Network: CBS
Season: One
I'm not quite sure CBS knows Evil is on its network because Oh. My. God. I can't believe the same network that airs like 50 different versions of NCIS is airing this meditation on evil from the same people who brought you The Good Wife. Kristen Bouchard (Katja Herbers) is a forensic psychologist who becomes something of a believer when she meets priest-in-training David Acosta (Colter) and tech expert Ben (Aasif Mandvi) and they begin to investigate whether or not certain crimes have a demonic or psychological basis (or both). The always creepy (in the best way) Michael Emerson is also on hand as Leland Townsend, a mysterious character who epitomize the title of the series. Truly my only complaint about this drama, which gets better with each passing episode, is that may be too creepy for me. The show produces the kind of scares that stay with you long after the lights go out.—Amy Amatangelo
---
38. Crazy Ex-Girlfriend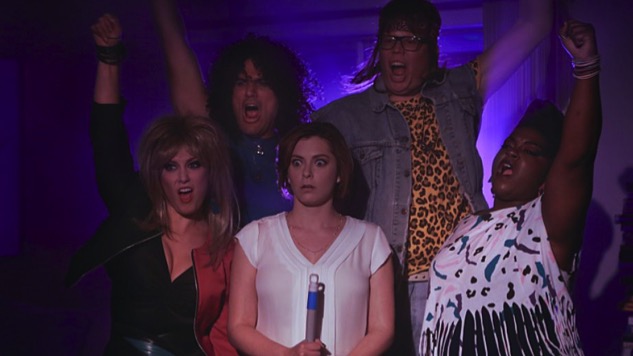 Network: The CW
Season: Four / Final
In its final episode, Crazy Ex-Girlfriend caps off its evolution from questionable premise to sterling rom-com to the best TV musical since the near-perfect first season of Glee, all by accepting that life's beginnings and endings are never as satisfying as fiction's grand epiphanies, tidy finales, and 11 o'clock numbers. Still, as Rebecca Bunch (series co-creator Rachel Bloom) expresses her love for those who've seen her through four topsy-turvy seasons, including her ever-encouraging best friend, Paula (Donna Lynne Champlin), Bloom and co-creator Aline Brosh McKenna close the circle on Crazy Ex-Girlfriend by leaving their heroine's next act appropriately open-ended. On the fundamental messiness of change, the series remains, to its final frames, one of the medium's most indelible works of art. —Matt Brennan
---
37. Our Planet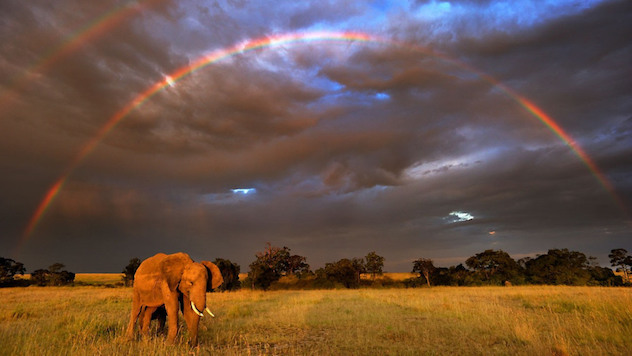 Network: Netflix
Season: Miniseries
Coming from those who have helmed previous installments of the Planet Earth series, the engrossing Our Planet is specifically a call for conservation. The fantastic globe-trotting nature documentary keeps to a general pattern in each episode: introduce something wonderful, educate us about it, and then explain why it's dying or being put in peril because of climate change. Our Planet holds back a little in terms of showing the demise of charismatic megafauna, a long-time staple of nature docs, because its desire is to make us feel connected enough to this planet to do something about the problems facing it (and ultimately us). But there is certainly plenty to make us feel queasy about the stakes. Though it is a little more overt in terms of an agenda than its Planet Earth (and Blue Planet) predecessors, Our Planet is similar in that it utilizes the most cutting-edge camera technology to capture this world in all of its splendor. It is absolutely breathtaking—and incredibly urgent. —Allison Keene
---
36. Les Misérables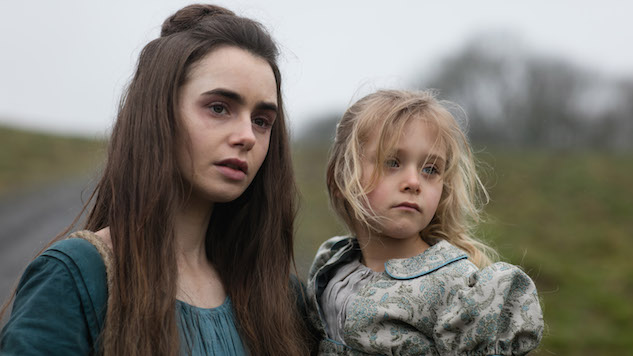 Network: PBS
Season: Miniseries
Written by Victor Hugo and published in 1862, Les Misérables is known as one of the great novels of the 19th century. And as the title implies, it's all about misery, of a sort that's difficult for most of us to imagine. The most recent retelling of the novel—which many people familiar with the story through the stage musical and its screen adaptations may not have actually read—is brought to you by Masterpiece, and it lives up to the name. There have been many prior versions of the tale, and most of them condense it to two or three hours. The beauty of turning Les Misérables into a miniseries is that we get a long view of the characters, finding new sides to well-known figures—Lily Collins' Fantine, Dominic West's Jean Valjean, David Oyelowo's Javert—and finding depth in those, like Olivia Colman's Madame Thénardier, who often come across as one-note. This Les Misérables may be the best one yet. —Keri Lumm
---
35. Dead to Me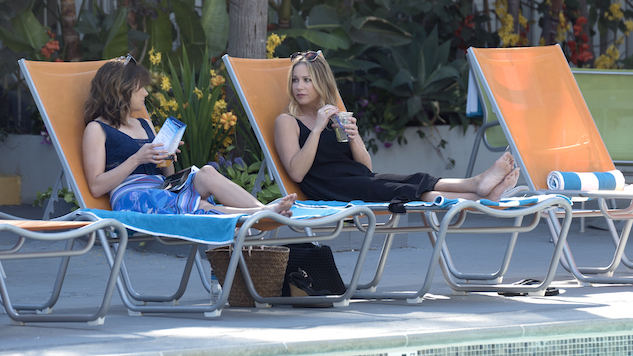 Network: Netflix
Season: One
Jen (Christina Applegate) and Judy (Linda Cardellini) meet not-so-cute at a grief support group. Jen's husband died three months ago in a hit and run accident. Judy's fiancé died eight weeks ago of a heart attack. They develop a friendship over their mutual anguish and their love of Facts of Life (Jen is a Jo, Judy a Tootie). Before long Judy is moving into Jen's guest house and a beautiful friendship is formed. Or is it? Netflix is keen on keeping the pilot's big reveal a secret. I watched it with my husband and didn't even let him know there was a secret and he still guessed it within minutes of the show's opening. But no matter. The series, rooted in terrific performances from Applegate and Cardellini, is a fascinating mix of humor and pathos. The show deftly balances both extremes and pull both off. After watching the second episode, I had no idea what Dead to Me is really up to and that's just the way I like it. —Amy Amatangelo
---
34. Derry Girls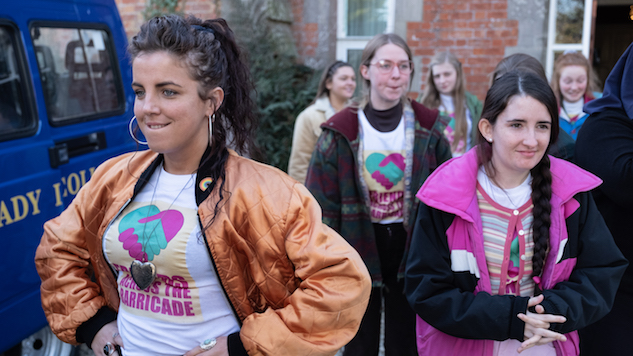 Network: Netflix
Season: Two
The lovely, silly, funny and emotional Derry Girls finally returned for Season 2 this year. The brief series (each season only runs six episodes) focuses on a group of schoolgirls in Northern Ireland in the '90s, during the last days of the Troubles. But in Lisa McGee's series, that darkness is relegated to the background. Instead, the more traditional teen conflicts of school life and being boy crazy take center stage, along with lots of incredibly specific language and jokes about both that region and that time (you will definitely want to watch with subtitles on). Derry Girls is a warm and funny time hop carried by a dreamy 90s playlist and the gigantic charisma of its wee leads. —Allison Keene
---
33. Back to Life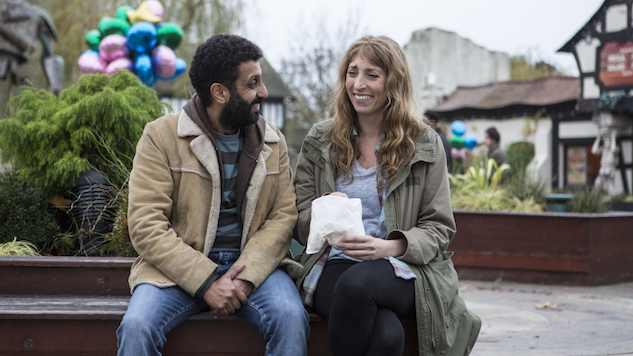 Network: Showtime
Season: One
Like the exceptional SundanceTV series Rectify, Showtime's Back to Life picks up when the 30-something Miri (Daisy Haggard) returns to her small hometown after being in prison for 18 years. But this series never flashes back to that time, because Miri's focus is on starting over and getting a second chance—if only anyone would let her actually achieve it.
The charming and wryly funny series (running an economic six half-hour episodes) is also created by Haggard and co-written by Laura Solon. The duo take the familiar canvas of a small British seaside town where a crime was committed and everyone has secrets, and subverts our expectations of where the story goes next. Yes there is something of a mystery as far as what Miri did, but the script has fun playing with our assumptions (like having Miri's mother Caroline, played by the great Geraldine James, pluckily hiding the knives before she comes back downstairs). Neighbors write terrible messages on the family's fence, they harass Miri, or whisper like cowards about rumors they've heard. But through it all, Miri puts on a brave if exasperated face, appreciating her freedom and hoping that some day people can forget what she did.
The key to Back to Life's success is how it dances along the line of humor and grief, like when Miri returns to her room—untouched since she was a teenager—and sees posters of David Bowie, Jimi Hendrix, and Michael Jackson. "Last one standing," her mother says, gesturing to a bedside poster of Jamie Oliver. "Thank God he's still with us," Miri replies dryly. In a late episode moment, Miri notices that her parents have made a cup of tea for an effigy doll of her that someone left in their front garden. "Well, she was cold," her mother says, almost breaking into a laugh—I nearly did the same. Back to Life is a quiet and emotionally genuine series that hinges on the fantastic interactions among its characters. It examines the fallout of this past tragedy through the mundanity of daily life, including the lies we hold on to that mask truths we don't want to confront. —Allison Keene
---
32. Lodge 49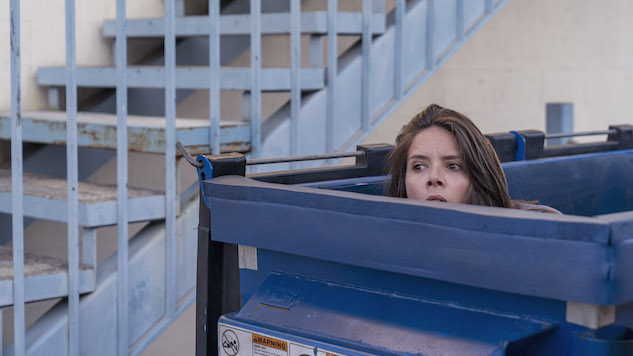 Network: AMC
Season: Two / Final
In a sea of Puzzle Box Television, Jim Gavin's chilled-out, languid respite Lodge 49 offers something different. There is a mystery, about the potential existence of magical scrolls that belong to the fraternal order's True Lodge (ones that may hold alchemical keys), and while it does drive some of the narrative, it's all so esoteric and blissed-out that whether or not they exist is never the point. Back on Earth, Dud (Wyatt Russell), his sister Liz (Sonya Cassidy), and his lodge friend Ernie (Brent Jennings)—really everyone at the lodge—are just trying to figure their own lives out.
As such, Lodge 49 is still primarily a show about discovery: of the self, of history, of arcane knowledge. Everyone is haunted by friendly ghosts from their pasts, often in ways that make these spirit guides feel very real and tangible. They are meant, like the Knights of the Lynx Lodge, to both fought against and learned from. The show is an unhurried meditation and a quirky delight. There is something quiet and nice about a show that is, well, quiet and nice.
When Liz tells her placement counsellor at TempJoy that she feels like her life isn't heading anywhere, nothing has been accomplished, and she has no idea what she wants or where she's going, he replies, "from what I've seen, your feelings are in line with the larger work force." That's part of the show's sly, winking tone that never feels at odds with its sincerity. In both cases it's heartfelt and real. "LIFE IS GOOD!" Now get off your laurels and live it. Right after a dreamy afternoon at the beach, maybe. (Where we will be hoping another network might pick it up for Season 3 and beyond). —Allison Keene
---
31. Jane the Virgin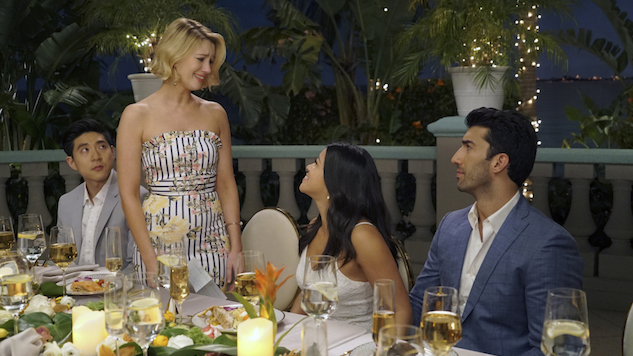 Network: CW
Season: Five / Final
Despite the wild surrealism of its original premise—a devoutly Catholic twentysomething virgin is accidentally artificially inseminated by her ex-crush/current boss's sperm during a routine gynecological appointment (chaos ensues)—Jane the Virgin's exceptional artistry was also evident from the jump. it's been all but impossible for any new viewer's admiration not to deepen and evolve as the creative swings taken by Jennie Snyder Urman have gotten bigger and bigger as the seasons progressed.
We knew Jane the Virgin for five seasons, have loved Jane, Xo, Alba, and Michael, Rafael, Petra, and Lina, Louisa, Mateo, and the twins. We have gotten to know Miami, and gotten an inside look at running a hotel, making a telenovela and navigating the American immigration system. We have watched Jane lose the love of her life, then watched her recover from it—twice. We have watched Rafael lose everything and come back with a stronger sense of self. We have watched Petra grow into her own skin and find a love in JR she never knew she could have. We have met these people. But by setting it up so that we knew from the start that theirs was a story, and someday we would know who was telling it and why, Jane the Virgin found a way to make all the goodbyes of its final episode "Chapter One Hundred" one big hello. And that, truly, is a gift.—Alexis Gunderson
---
30. BoJack Horseman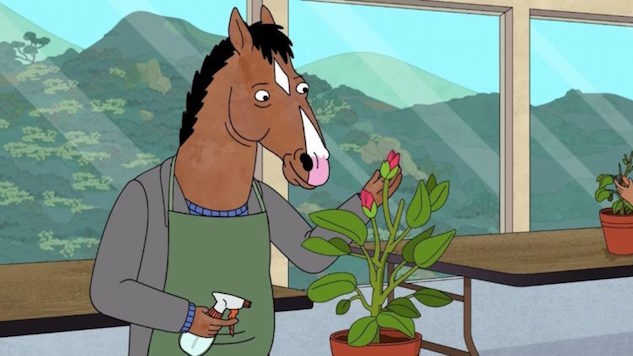 Network:Netflix
Season: Six (Part One)
What is the worst thing you've ever done? How hard do you have to work to avoid thinking about it every day? And do you actually deserve to escape it? Netflix's BoJack Horseman has, nearly since the beginning of the series, ascended beyond the surface level aspects of its premise: An animated satire about a washed-up sitcom star (who happens to be an anthropomorphic horse). And that transcendence has always been courtesy of the show's obsession with examining questions like the ones above. In many ways, Season 6 begins like many others — with BoJack (Will Arnett) determined to make his life better, despite whatever setbacks/emotional trauma he'd endured over the course of the previous season. This time, this is even more explicit, because at the end of Season 5, BoJack made the decision (with some help from Diane [Allison Brie]) to go to rehab. His time there stretches across multiple episodes, even after a somewhat easy-to-predict inspirational montage where BoJack's difficulties with sharing, crafts, therapy and yoga are overcome.
As an unabashed fan of BoJack, I have personally spent untold hours inflicting one of the lamest cards in the critics' deck of cliches upon friends, family and random acquaintances: "You have to watch until [This Episode]." For me, that episode is Season 1's "The Telescope," where the show's understanding of how to invoke the past collides in a haunting way with the present, revealing the true potential of this series. It's also an episode which reveals how BoJack's use of flashbacks is perhaps its greatest, most deadly emotional superpower: No one can withstand how the dance of nostalgia, hard truth, and real consequences lead to damaged, even broken lives. This is a long-term train of thought that BoJack Horseman is close to completing. But waiting another three months for the show's final thoughts is going to be rough. —Liz Shannon Miller
---
29. Speechless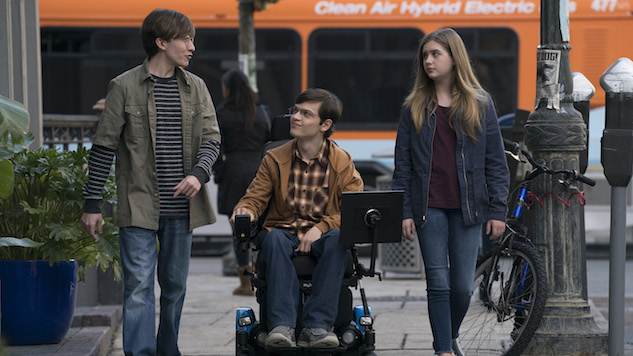 Network: ABC
Season: Three / Final
Just like JJ (Micah Fowler), the protagonist at the center of ABC's charming, insightful and hilarious comedy, Speechless has defied the odds. In a landscape dominated by dragons and zombies, a TV series about a family whose oldest son has cerebral palsy shouldn't have lasted for three seasons. But not only did it last, it thrived. The DiMeo family, with Maya (Minnie Driver, in a career-best role) as its fearless matriarch, represented not just a loving family with a special needs son, but all families who want what's best for their children and won't let any obstacles get in their way. In the pitch-perfect Season 3 finale, JJ graduates from high school and makes the decision to go to his dream school, New York University. The move will take him far from his family and his fiercely overprotective mother, but it's also a life change he knows he needs to make. "I've opened so many doors for you, and you've walked through every one," his mother tells him.
To use the show's words, it was "unrealistic" of me to hope for the show to be renewed for a fourth season. The comedy ended on a triumphant, beautiful and poignant note, with JJ in the Big Apple and his family realizing it's time to let him go. It was a wonderful way to leave the DiMeo family. But I want more. I'm not going to be realistic. I'm going to be blindly optimistic that we will see them again. TV needs a show like Speechless and so do I.—Amy Amatangelo
---
28. Pose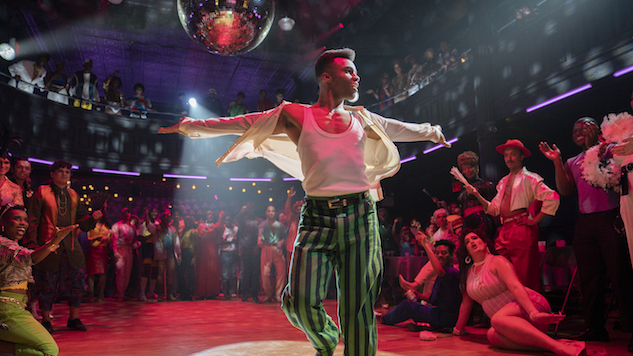 Network: FX
Season: Two
In its second season, the FX drama Pose, set against the backdrop of Madonna's "Vogue," dives deeper and more tragically into the reality of the trans community in the early 90s. It's an unflinching look at the ongoing fight and struggle for acceptance and equal rights. Yet there's still so much joy in the series. From the delight of a dance audition to Elektra's (Dominque Jackson) ever-fabulous put-downs, to the weekly ballroom competitions, the series never fails to delight. Special shout out to MJ Rodriquez, whose Blanca is the true heart of the series. More than anything, Pose reminds us that family is often the one you make, not the one you are born into, and that there's nothing like having the support of the ones you love.—Amy Amatangelo
---
27. The Great British Baking Show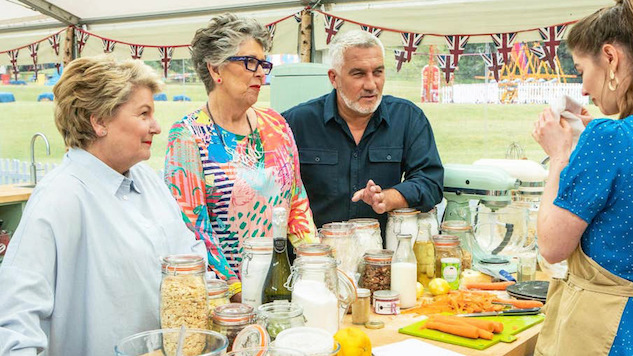 Network:Netflix
Season: Ten / Collection Seven
When the U.K.'s super-soothing low-key competition series returned, U.S. audiences finally got the option to see it only a few days after our English counterparts. Netflix released the new episodes, known as Collection Seven, weekly on Fridays, which was a great change for fans who were tired of avoiding spoilers. As for the new season itself, it was as charming as ever, as hosts Noel Fielding and Sandi Toksvig both gently and wryly encourage the amateur bakers as they prepare their stunning creations for judges Paul Hollywood and Prue Leith. The vibe remains the same (though the cast is especially young this year)—it all remains incredibly fun and wholesome to watch.
Yes, there were some gimmicks and questionable choices along the way, but in the end, it was down to the best bakers in the tent. Without giving away any spoilers, the results of the competition were completely satisfying, and there was a heartwarming coda that showed the bakers still visiting each other and remaining friends after genuinely bonding through the competition. As long as GBBO remembers its roots and doesn't lean into some of these hammier elements for its next season, we should be just fine. Unlike its competitors, the series has never needed to be show-stopping to impress us with its kindness and the quality of its bakes. —Allison Keene
---
26. Gentleman Jack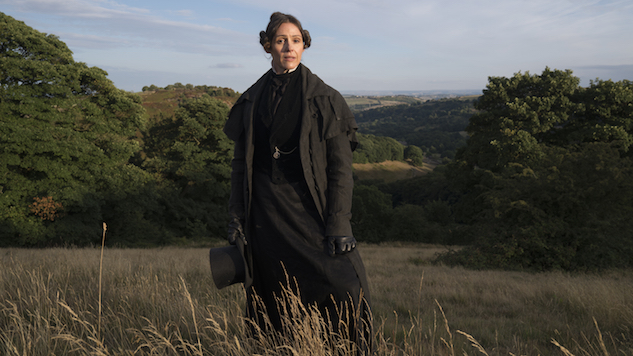 Network: HBO
Season: One
Gentleman Jack is drawn from the extensive (some four million pages) journals of Anne Lister, a landed class Yorkshire woman widely considered to be the first "modern lesbian" known to history. Those diaries exhaustively detail her rather audacious life as a world traveler, coal magnate, landlord, mountaineer, and "Parisian," which seems to be a common shorthand in 19th-century Halifax for "avid seducer of other women." The series focuses on a timeframe in the 1830s dominated by Lister (Suranne Jones) returning to her family home in Yorkshire and setting her sights on nervous heiress Ann Walker (Sophie Rundle) as a companion.
Watch it for an interesting depiction of 19th-century Yorkshire society with sleek, colorful production and a lot of beautiful high-contrast scenery; rolling green fields and hedgerows starting to sprout factory smokestacks, or Lister's frock coat and men's hat and frank stare amid all those blonde ringlets and pastel silk gowns and sunlit yellow drawing room walls. Watch it for Jones' forceful, vivacious, smart-as-hell portrayal of a defiant iconoclast who chose to value her own integrity over whatever it was society needed her to value. Though all the performances are relatively strong, Jones instantly becomes the center of gravity in every frame she's in. Perhaps most of all, though, watch it for what it suggests about why it nearly always makes sense to be yourself. Even if it sometimes hurts, because of course it will, whoever you are. —Amy Glynn
25. Brooklyn Nine-Nine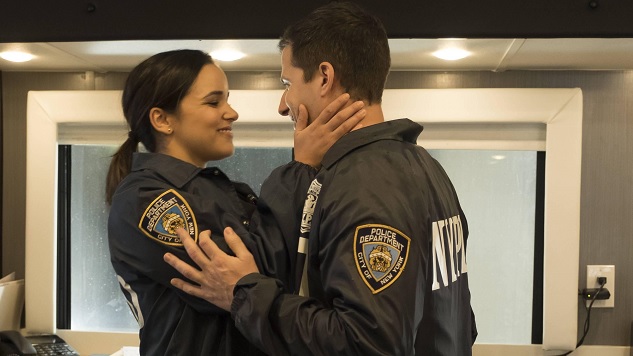 Network: NBC
Season: Six
"Consistency" might not be the most flattering virtue you can ascribe to a sitcom, but consistency is a big part of Brooklyn Nine-Nine's greatness. Week in and week out, Dan Goor and Michael Shur's half-hour cop comedy manages to hit just the right notes without losing its groove. Some episodes hit higher notes than others, and yes, in the series' lifespan there have in fact been a few off-key episodes intermingled with the others. But when Brooklyn Nine-Nine is good, it's good, and it's good with an impressive regularity. When it's great, it's arguably the best sitcom you'll find on network television, thanks in part to sharp writing, but mostly to an even sharper cast. Consistency is what fuels Brooklyn Nine-Nine's motor, but the characters are the ones steering the ship.
The show is enormously diverse, not only in terms of gender and ethnicity, but also in terms of comic styles: There's career sad sack Joe Lo Truglio, the stoically hilarious Andre Braugher, king of the clowns Andy Samberg, master of badassery Stephanie Beatriz, and that only covers a little less than half the team. Since Brooklyn Nine-Nine's debut back in 2013, each character on the show has developed and grown, and in the process we've come to care about all of them in equal measure. At the top of its game, Brooklyn Nine-Nine harmonizes our attachment to these people with great gags, and occasionally even sharp (if brief) action. In other words, there's a lot the series has to offer, and that just drives home how vital its constancy really is to its success. Never underestimate well-regulated humor. —Andy Crump
---
24. One Day At a Time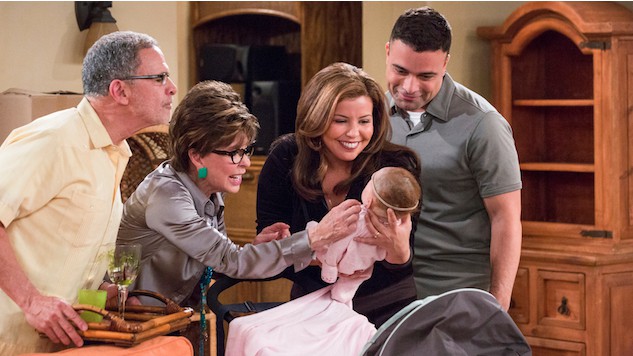 Network: Netflix
Season: Three
I promised myself I would savor the third season of One Day at a Time. That I would space out watching the 13 episodes, treasuring each one. I would relish how each precious half-hour was simultaneously timeless and cutting edge. I would marvel at the series' ability to be quietly groundbreaking. I would reflect on how it made Cuban culture at once unique and intimately relatable.
Instead, I devoured it. The series is so excellent and so compulsively watchable I couldn't help myself. It's like a paraphrase of that old commercial for Lay's potato chips: "Betcha you can't watch just one." In a seemingly impossible feat, the third season of this cherished comedy is even better than the two that preceded it—and the two that preceded it were pretty awesome. The series goes deeper on the challenges of modern parenting, addiction struggles, and living with anxiety and depression. It explores with great nuance what makes a family. It is pioneering in its ability to treat Elena's (Isabella Gomez) same-sex relationship as a high-school first love, with all the drama and issues that accompany that regardless of gender. Justina Machado and Rita Moreno are, of course, reliably fantastic as the mother/daughter matriarchs of the family, and Todd Grinnell, as handyman/landlord Schneider, is given a chance to shine. Alex (a terrific Marcel Ruiz) also gets a complex storyline, which is honest in its admission that adolescent issues aren't easily solved. Thank goodness Pop TV picked up the series for a fourth season. ¡Dale One Day at a Time, dale! —Amy Amatangelo
---
23. Watchmen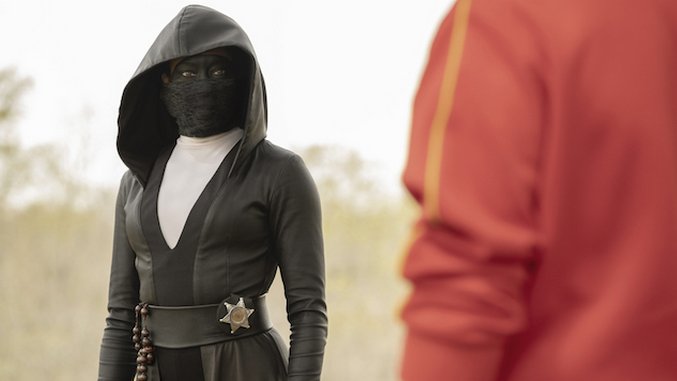 Network: HBO
Season: Miniseries
Alan Moore and Dave Gibbons' graphic novel Watchmen, like Fight Club and Starship Troopers, has a knack for getting itself misunderstood. Frankly, that's mostly because white guys in the demographic that usually watches this kind of thing are used to a certain kind of messaging and a certain status quo interpretation. Action heroes kill stuff. It's awesome. Rah, rah, violence. Move along, see the sequel in a year. Past behavior is hard to escape; it's also hard to criticize without accidentally dipping back into old habits. Watchmen's HBO sequel series from Damon Lindelof isn't perfect in this regard, but it's easy to watch, tough to pin down, and well worth working through.
The show becomes more and more about the traumas suffered by our progenitors, how they've lived on through us, and how we respond to their effects. It susses out the ways the government would attempt reparations for black Americans robbed of historical wealth—including the racist backlash against and cringe-inducing videos used to inform those receiving them. This applies to oppression and inequality, sure, but an entire episode digs into the 9/11-like aftershocks resonating into the American psyche from Ozymandius' space squid drop on NYC. The past comes for everyone in the show.
Unlike some other prestige TV with muddled messaging, Watchmen doesn't leave you feeling empty. The thematic throughline of the past's haunting echoes and tangible consequences can get hammy at times, but it's still a fascinating concept for a sequel series that nobody asked for. Clever, mean, blood-in-the-mouth humor meshes with politics warped and wild in this alt-present where Robert Redford is president and peace was forced upon the world by a murderous genius. Coping with this reality, moving on from the sins of the past, and figuring out how to find a just future—that's a journey riddled with pitfalls, but one Watchmen makes irresistible. —Jacob Oller
---
22. On Becoming a God in Central Florida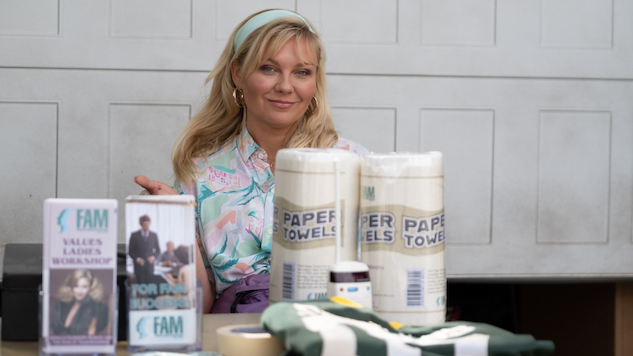 Network: Showtime
Season: One
On Becoming a God in Central Florida is the next bold career choice for Kirsten Dunst, one that only confirms that there is arguably a Kirsten Dunst role for every day of the week or emotional state. The series is set in an "Orlando adjacent" town in 1992 where Dunst's Krystal Stubbs, a water park employee and former beauty pageant queen, sets out to take down FAM (Founders American Merchandise), the multi-billion dollar multi-level marketing scam that brainwashed her husband Travis (Alexander Skarsgård) and ultimately ended up ruining her family and home life. Specifically, the Garbeau System of FAM, created by a Colonel Sanders-doppelganger in the form of Obie Garbeau II (Ted Levine).
Created by newcomers Robert Funke and Matt Lutsky—in their first major project and especially first-ever television show— and bounced around from ABC to AMC to YouTube Premium to Showtime, On Becoming a God in Central Florida is a series that caused me to, numerous times as I watched the first season, write in my notes, "What is this show?" But it was always in a good way, as I found myself in awe of what I was watching. With every hard left turn and 180 the series takes, the tone somehow manages to remain consistent. In fact, even through its trippier moments—like Krystal's bird disease-driven "odyssey" in the fourth episode or in the introduction of Louise Garbeau's (Sharon Lawrence) therapy method—the series continues to play them straight (or at least on the same level) as everything else in the show; no character ever addresses those bizarre moments. That's a point that can make it easy to miss certain jokes and gags at first, but On Becoming a God in Central Florida excels because of how subtle it is—despite being a show whose very premise of Florida, the '90s, and pyramid schemes (and really, cults in general) suggests that "subtlety" is a concept that's out the window altogether. This is not a series that is in a rush, even if the "get-rich-quick" component would make it seem so.
While On Becoming a God in Central Florida could easily work as a limited series—with a final scene that could easily be answered by the series co-creators in postmortems if it doesn't make it past the first season—it also creates a perfect concept for a second, with an unexpected potential for the future from a show that took a while to even find the right home. —LaToya Ferguson
---
21. David Makes Man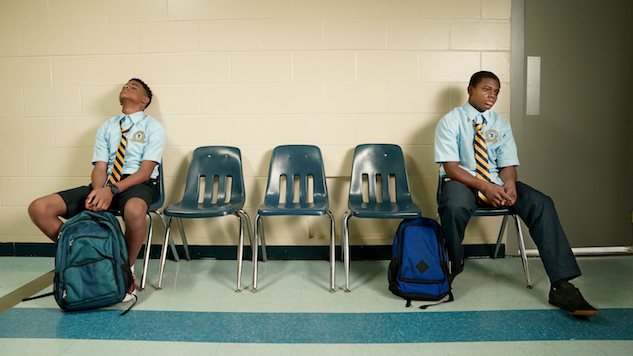 Network: OWN
Season: One
Expectations are the last thing you should be bringing into OWN's first original teen-centric series. David Makes Man transcends expectations. It transcends genre. It just… transcends. Much of this transcendence is due, of course, to creator Tarell Alvin McCraney's particular line of naturalistic poetic genius. If you've seen Moonlight or High Flying Bird or Choir Boy, the fact that young David Young's story both defies easy description and delivers deeply human realness on every page won't be a surprise. But while David Makes Man would be excellent no matter how it traveled from McCraney's imagination to OWN's screen, the version we get to watch rises to exceptional thanks to the presence of two things: Akili McDowell's astounding work as teen hero David (a.k.a. DJ / Dai), and the textural shimmer of the team's dreamy, innovative visual style.
So much of David Makes Man depends on the inner churn David experiences as he tries to balance the daily struggle to survive life in the Ville without falling into the drug-dealing world that got his deceased father-figure killed, the academic expectations that seem to exist in a vacuum at the magnet school he buses to every day, and the quotidian social pressures to fit in and not be weird (slash, not be embarrassed by his corny-ass mom) that every middle-schooler in human history has had to face. More often than not, McDowell is asked to communicate that tightrope walk with just his eyes, or his balled fists, or his quicksilver mask of a school-day grin. It's so much, but McDowell delivers every detail with such heartfelt naturalism that it's hard to remember David isn't real. It's genuinely astounding. —Alexis Gunderson
---
20. GLOW
Network: Netflix
Season: Three
The third season of Netflix's GLOW kicks off with a very bizarre choice. Debbie (Betty Gilpin) and Ruth (Alison Brie) are being interviewed in character as Liberty Bell and Zoya the Destroyer by a local TV station in Las Vegas (where their now nightly show is taking place). It's launch day for the space shuttle Challenger, and the two characters play up their U.S. vs U.S.S.R. rivalry by making encouraging and disparaging remarks about the shuttle in turn. Everything they say, positively or negatively, is exceptionally cringe-worthy because we know—as is revealed moments later—that the Challenger would explode, killing everyone on board. It's GLOW!
This juxtaposition is a jarring way to start the season, but it does ultimately capture a theme that runs through the remaining nine episodes. GLOW can be and often is bubbly fun. But beneath that exterior is a more complicated truth, something that these women handle and fight through both inside and outside of the ring.
GLOW will always be a show that understands femininity in a way few others do, and is often a pop-filled good time. But Season 3 seems like it also wants to dive into some deeper issues in order to stand up and fight for the rights of all women. The Gorgeous Ladies of Wrestling gathered for the shuttle launch looking for hope and found a disaster. We come to this series looking for comfort and find, instead, a rallying cry. Sometimes it's messy, but that's what GLOW is all about. The women try, and fail, and try again. They weather the sadness and the chaos. Choices are made, mistakes happen. And they try again.—Allison Keene
---
19. The Good Fight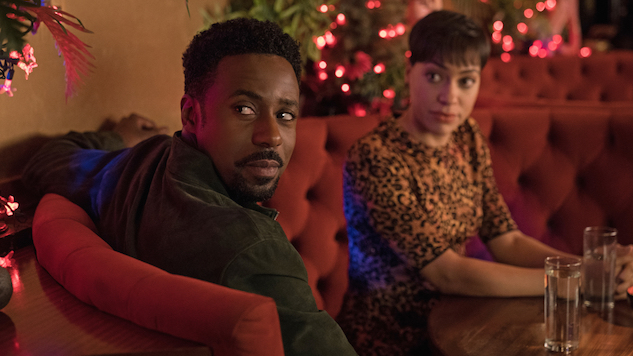 Network: CBS All Access
Season: Three
With "The One Where Diane and Liz Topple Democracy," The Good Fight achieved the holy grail of the TV spin-off: It's taken the animating question of The Good Wife—How far can you push the law?—and reinterpreted it for our own moment: Does the law even matter? As Diane (Christine Baranski) and Liz's (Audra McDonald) "book club" debates whether or not to hack voting machines to right the disenfranchisement of voters in the 2016 presidential elections, or as Gary Carr (playing himself) shadows Roland (Michael Sheen) and Lucca (Cush Jumbo) to prepare for a role, The Good Fight is reminiscent of The Good Wife on a molecular level. And yet its characterization, aesthetic, tone and plot are utterly without nostalgia for it. "What isn't a lie these days, though?" Gary asks Lucca when she explains why she doesn't like TV. "Politics, art, science: Everything is TV." The Good Fight would know: It's one of the best shows on television. —Matt Brennan
---
18. I Think You Should Leave with Tim Robinson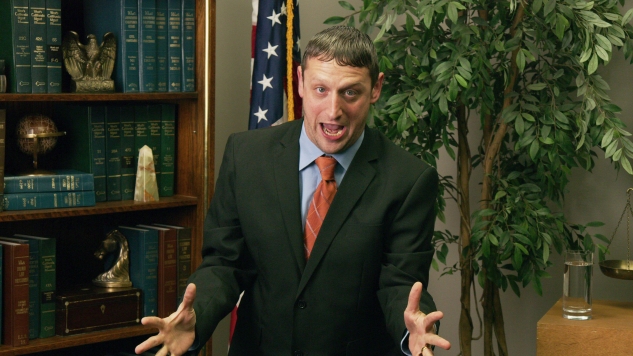 Network: Netflix
Season: One
The co-star and co-creator of Comedy Central's dearly missed Detroiters, Saturday Night Live alum Tim Robinson is equally comfortable on either side of the camera—he's a fantastic sketch comedy writer who's just as good of a performer, and who has carved out a unique and immediately recognizable niche in both. And he puts both skills to brilliant use in his new Netflix show, I Think You Should Leave with Tim Robinson.
Robinson is a master of embarrassment. His sketches tend to focus on two types of characters: People who tell small lies that grow larger and more obvious as they refuse to come clean, and people who are too irrational, confused, or stubborn to understand what's happening—or refuse to understand because that would require admitting their own ignorance. This might sound like typical cringe comedy turf, but Robinson keeps it fresh by extending ideas behind all bounds of logic, resulting in characters or situations so utterly absurd that you won't even think of comparing them to such cringe comedy forefathers as Larry David or Ricky Gervais. —Garrett Martin
---
17. Killing Eve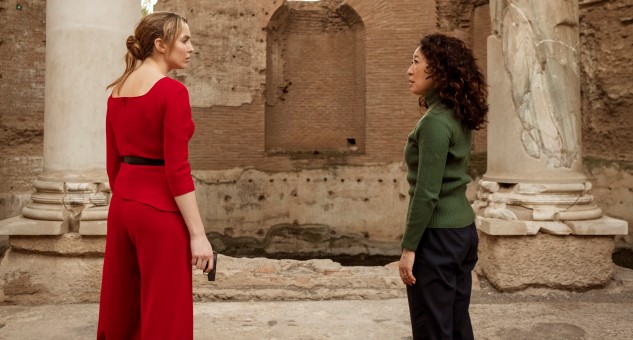 Network: BBC America
Season: Two
BBC America's breakout hit returned with a second season that acted as an almost perfect inverse of its first. We saw Villanelle (Jodie Comer) knocked off-kilter (at least at first), Eve (Sandra Oh) ready and willing to commit violence, and a power dynamic that felt fundamentally changed after the events of the Season 1 finale. A few things remained the same, though, like Villanelle's outrageously excellent sartorial choices, as well as some particularly creative, grisly deaths. Though the season was faulted for making Villanelle far more interesting than Eve in terms of her story, it tracked; in Season 1, Villanelle was in Eve's thrall, and in Season 2, the dynamic flipped. The show is still incredibly interesting and stylish (under new showrunner Emerald Fennel, who will be handing the reins over to a third showrunner for the next season), and introduced us to a host of interesting new characters and dilemmas for our core duo to face. It's main problem, though, is that it's just too short.—Allison Keene
---
16. Good Omens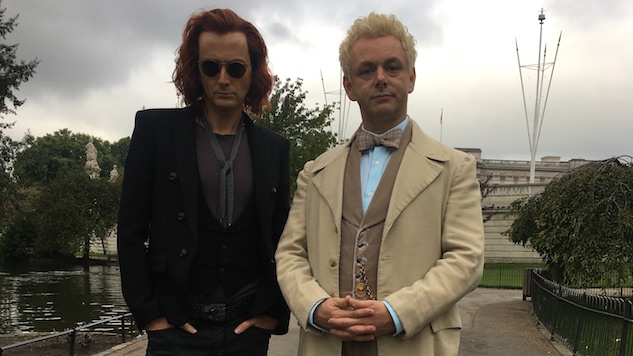 Network: Amazon Prime
Season: Miniseries
Neil Gaiman's passionate fans can safely dive into this adaptation of Good Omens; since the author served as showrunner and handle the script himself, his vision comes through very much intact. The six-part series follows the angel Aziraphale (Michael Sheen) and the demon Crowley (David Tennant) as they team up to avert the apocalypse. It has sensibilities that recall the work of Terry Gilliam and the films of Powell and Pressburger. It's funny, eccentric (sometimes downright hammy) and quite poignant, and it's got a totally delightful script and a mostly amazing cast, including Frances McDormand as the voice of God and Benedict Cumberbatch as the voice of Satan. But for all its virtues the standout feature of Good Omens is the incredible chemistry between Tennant and Sheen, who make sparks fly every time they appear onscreen together. Happily for us, that's most of the show.—Amy Glynn
---
15. Counterpart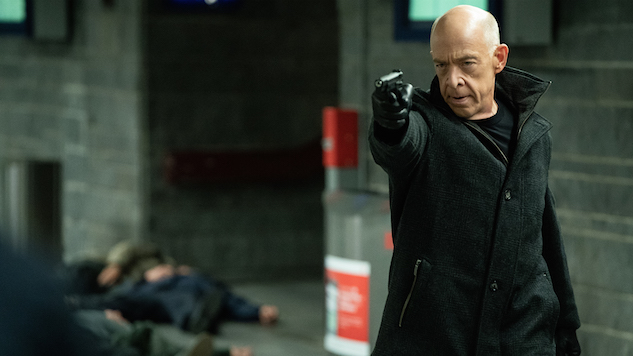 Network: Starz
Season: Two / Final
The excellent Starz series Counterpart introduces us to a world that has been split in two for decades, as two parallel Earths sharing a single portal in Berlin unbeknownst to all but government spy agencies on either side. Counterpart explores what-if questions of making different choices in one's life, and how things might have changed. It does so through the lens of Howard Silk (J.K. Simmons), who unexpectedly meets his "other" after his wife Emily (Olivia Williams) suffers an accident that puts her into a coma and her own secrets are revealed. But Emily also has an other … as do we all, and thus starts the Howards' journey of self-discovery x 2.
Despite its trippy sci-fi trappings, Counterpart has always been a deeply character-driven story about how our choices affect us, giving a tantalizing look at how our things might have been different with just a few changes over the years. In its second season, each of the Howards were trapped in each other's worlds, but the story also expanded to see how the two Emilys lives diverged so dramatically—and what they could each learn from each other. Somehow, Counterpart manages to never be confusing, though, thanks especially to its excellent cast who made different versions of each character feel incredibly distinct (even when they were pretending to be each other). Its story is a deeply human one, told in extraordinarily interesting ways. Though it sadly wasn't renewed for a third season, its second season ended in a satisfying way that still kept the door open for further exploration. —Allison Keene
---
14. Legends of Tomorrow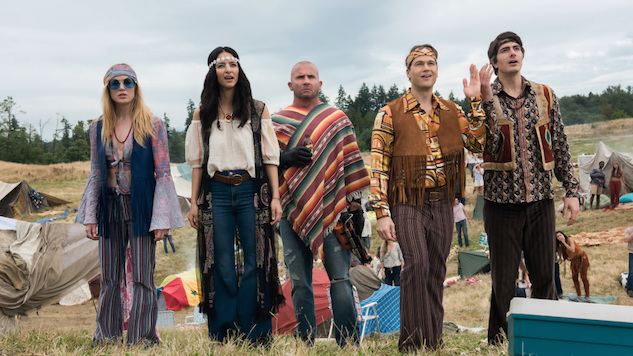 Network: The CW
Season: Four
"Joyful" is an underused and underrated term when it comes to TV dramas. Too many series conflate "prestige" with sorrow, violence, and horror when it can (and should) also mean happiness and splendor. Legends of Tomorrow, though, is a drama that truly understands the meaning of joy. The series—which follows a rag-tag bunch of misfits through space and time trying to "fix" historical anomalies caused by villains and supernatural beings—can be flippant and glib, but it can also be devastatingly emotional. The bottom line is that it's just good. For those who were turned off by its first episodes or even first season, dive in to Season 2 (or even Season 3, if you're really strapped for time) and go from / start there. It gets much, much better. Legends is the rare series that learns from its mistakes, always ready to grow and innovate to bring us the most bonkers but wonderful television. And unlike most other series (especially those dealing with superheroes), it isn't afraid to change out its cast members when things aren't working, which keeps each season feeling fresh while the stakes remain high.
Legends of Tomorrow is funny, strange, bizarre, beautiful, and silly. It incorporates puppets and unicorns and sentient lopped-off nipples, but also explores the the devastation of losing loved ones, of advocating for those who need a voice, and an ever-developing journey of self-discovery. Join us for the ride! —Allison Keene
---
13. The Crown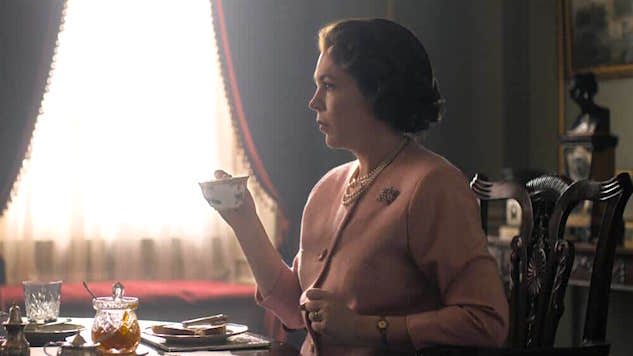 Network: Netflix
Season: Three
The new chapter of Netflix's opulent celebration of the monarchy, The Crown, opens in 1964 and concludes with her Silver Jubilee in 1977. It's a decade-plus of big changes for the royal family, although as the series makes its turn into the '70s, fewer have to do with big political moments and instead mark personal upheavals. In an era of binge, Peter Morgan's historical drama continues to distinguish itself as a series devoted to episodic storytelling, almost acting like an anthology within itself. Some episodes land better than others, but a lot of it comes down to personal preference to the kinds of stories being told. What unites each season are gorgeous aesthetics, an intimate look at an otherwise unknowable famous family, and an acting showcase in minimalism from some of Britain's best (like the Harry Potter franchise, eventually every British actor will appear in The Crown).
To that end, Season 3 introduces us to a new cast to reflect the new timeframe: Olivia Colman replaces Claire Foy as Queen Elizabeth II, Tobias Menzies is now Prince Philip (formerly played by Matt Smith). Margaret transforms from Vanessa Kirby to Helena Bonham Carter, we have a new Queen Mother in Marion Baily, and are introduced to Prince Charles (Josh O'Connor), Princess Anne (Erin Doherty), and new Prime Minister Harold Wilson (Jason Watkins).
The weight of the crown itself is felt throughout, mainly in how unhappy it makes all of these very privileged people who constantly consider "the life unlived." Each of these serve as a brief glimpse of possibilities that are never allowed to materialize because of the realities of position and duty, but that sacrifice in the face of something greater becomes increasingly harder to defend as the years go on. But in this moment, Elizabeth is at a point where all she knows is that she must simply carry on. And so, indeed—as the series takes great pains to argue—must the crown. —Allison Keene
---
12. Catastrophe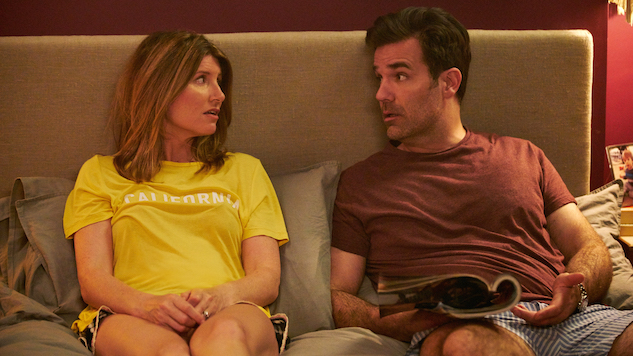 Network: Amazon Prime
Season: Four / Final
Catastrophe is one of the decade's best series. Its farewell means we're losing one of the medium's funniest comedies—and its comedy cuts to the core of life's daily hassles. We're also losing the most achingly honest show about marriage, parenting and the daily slog of raising a family, particularly when your children are young. The series greatest gift was its dark, dark humor. On TV, children are often treated as an accessory or a character trait not as beloved tiny humans who have an enormous impact on your life. That never happened on Catastrophe. The series' look at marriage, particularly a marriage in the thick of raising small children, was equally realistic. As it ended its four-season run, Catastrophe was as sharp, as biting, as witty as ever. Few shows have the luxury of going out on such a creative high. —Amy Amatangelo
---
11. What We Do in the Shadows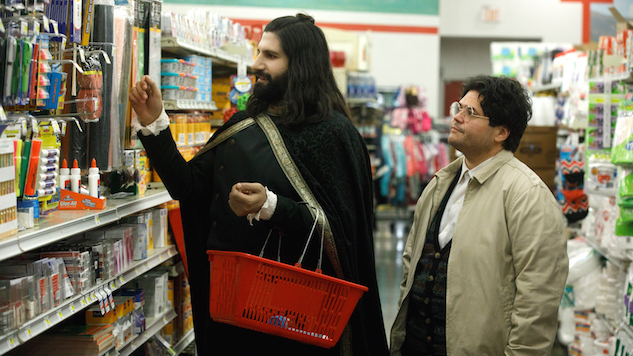 Network: FX
Season: One
Based on the vampire mockumentary from Jemaine Clement and Taika Waititi, What We Do in the Shadows brings the sadsack bloodsuckers Stateside. The Staten Island roommates— vampires Nandor (Kayvan Novak), Laszlo (Matt Berry), and Nadja (Natasia Demetriou), as well as Nandor's servant, Guillermo (Harvey Guillen)—are all ridiculous and slightly pathetic. The handheld camerawork is the deadpan punchline, with every shaky zoom in on a character during a confessional implying, "Can you believe this weirdo?"
There's also a fourth roommate who's always left out of their vampire games, Colin Robinson (Mark Proksch). He's got two main differences from the rest of the gang: a last name, and a thirst for energy rather than blood. That's because he's an office worker who bores people with long stories, killing them slowly. His friends are Dracula; he's Office Space. It's a consistently funny bit, especially when the series seems to forget about him for entire episodes, only for him to pop up unexpectedly. Proksch's sleepy shtick counterbalances the other vampires' horny exploits, which are more often endearing than laugh-out-loud funny.
More of the humor comes from the macabre wordplay and deadpan goofiness—often thanks to Berry's stark, blustery delivery, straight from his BAFTA-winning Toast of London, and the exasperated looks it draws from Demetriou and Guillen—which are then punctuated by violent slapstick, featuring gallons of blood. In bringing the vampire-out-of-water conceit's mix of comic elements down to the granular level, What We Do in the Shadows harkens back to the strongest parts of the film, which thrived on its charming re-imagining of dopey mythical creatures failing through the world in a way very particular to Kiwi … or, now, Staten Island. And with its documentary style taken just as seriously as its campy effects and extravagant costumes, the cretinous cosplay is beautifully straight-faced and completely winning—especially when the show goes to oxymoronic extremes of mundanity, like a city council meeting about zoning ordinances.—Jacob Oller
---
10. When They See Us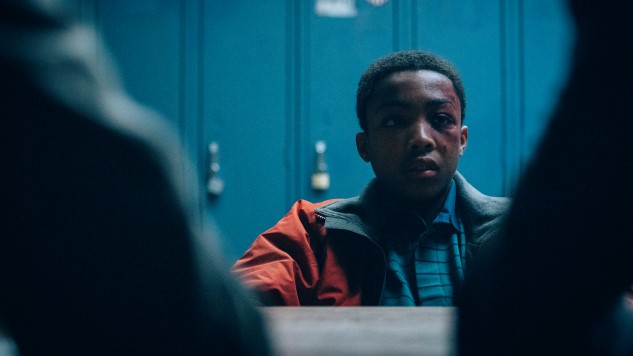 Network: Netflix
Season: Miniseries
Antron McCray. Kevin Richardson. Yusef Salaam. Raymond Santana. Korey Wise.
I will admit that up until When They See Us, Ava DuVernay's searing four-part miniseries, I knew these men as only the "Central Park Five." That they were, to me, first the perpetrators of a horrific crime and later exonerated victims of a racist and rigged legal system. But you cannot look away from When They See Us or shelter yourself from the blinding truth. The harrowing episodes will leave you devastated yet in awe of how McCray, Richardson, Salaam, Santana and Wise came out on the other side of what happened to them to lead happy, productive lives today. The story itself is overwhelmingly powerful. But there are several key decisions DuVernay makes that turns When They See Us into one of the year's, if not the decade's, best programs. One is the casting of five relatively unknown actors to play the boys. The "Central Park Five" were 14-16 years old in 1989 and Marquis Rodriguez, Ethan Herisse, Jharrel Jerome, Asante Blackk and Caleel Harris not only look young but portray the absolutely vulnerability and fear that their real-life counterparts must have felt. The devastating fourth episode is a tour-de-force performance for Jerome, the only actor to play both the younger and older version of his character. In this traumatic hour, Jerome is nothing short of phenomenal. When They See Us is exceedingly difficult to watch; it cut me to my very core. When you see it, I'm sure it will do the same to you.—Amy Amatangelo
---
9. Perpetual Grace, LTD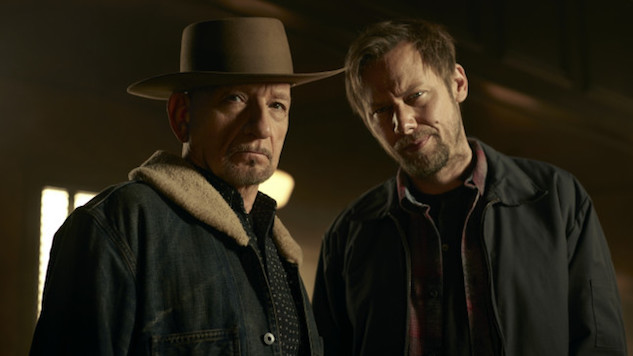 Network: Epix
Season: One
Creators Steve Conrad and Bruce Terris have crafted a visually distinct world full of moral quandaries, exploring the fluctuating nature of what defines a person's character and perhaps their very soul. That exists alongside scenes like Sir Ben Kingsley calmly telling the guard at a Mexican prison that he is "the pale horse of death," just before being loaded into an ice cream truck for transportation to a Super Max facility.
The series builds out its own world in a vaguely modern southwest setting, where James (Jimmi Simpson) gets embroiled in a scheme to rob a couple running a scam church. Their son, Paul Allen Brown (Damon Herriman), repeats several times that "they're just two old people," but Byron (Kingsley) and Lillian (Jacki Weaver) are forces to be reckoned with—starting with the fact that James has to get hooked on methadone first to go through their detox as part of the heist. "That's intense," he says thoughtfully. Perpetual Grace has a weird, wry humor to it, but even more importantly it's rooted in exceptional character work as an unexpected band of men (and one boy) find themselves involved in a strange, international tale of self-discovery that involves astronauts, magicians, and the fallacy of thinking that west is always left.
It's a fascinating journey to begin, with no sense yet of how things might resolve even after its season finale (if they ever do). Whether or not there is a Season 2, spending time in this unique world full of curiosities, stylistically potent flourishes, and deep hilarity will keep you perpetually sustained.—Allison Keene
---
8. Unbelievable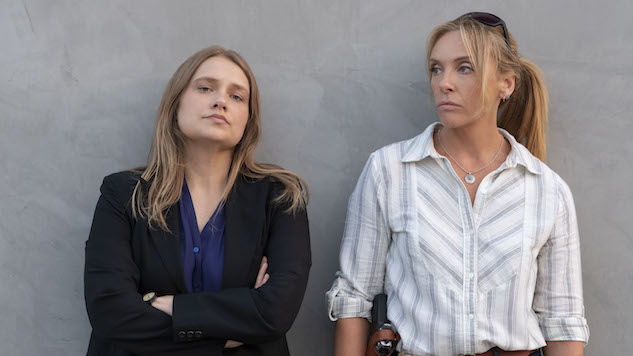 Network: Netflix
Season: Miniseries
There's something quietly revolutionary about Unbelievable. It is difficult to watch at times, the kind of series likely to live with you long after its final moments come to a close; for a story centered on rape, that is hardly unusual. The work of its three remarkable lead actors (Toni Collette, Merritt Wever, and Kaitlyn Dever) is wonderful but also not unique; other television shows and movies have hired exceptional performers to tell these stories. Instead, Unbelievable distinguishes itself by the simple act of making one very big assumption: that everyone watching already knows that rape is a horrific violation. It assumes you've got that handled. It assumes that you've seen The Handmaid's Tale or Boys Don't Cry, or most recently, The Nightingale, and have plenty of experience seeing rape depicted in media in visceral, nightmarish fashion. It is fully aware that of the people on the other side of the screen one in six women and one in 33 men will have personally experienced a rape or an attempted rape in their lives. It has absolutely no interest in immersing its audience in trauma and violation. Unbelievable knows that you know rape is bad. It does not act as a voyeur. Under the guidance of showrunner Susannah Grant, it is far more interested in the survivor's perspective—on what happened to her, yes, and how it lingers, but also on the violations that came after.
Based on a Pulitzer-winning piece of journalism by T. Christian Miller and Ken Armstrong (of ProPublica and The Marshall Project, respectively), Unbelievable is a series of such quiet power that its full impact may not come crashing down until after its powerful conclusion. —Allison Shoemaker
---
7. The Good Place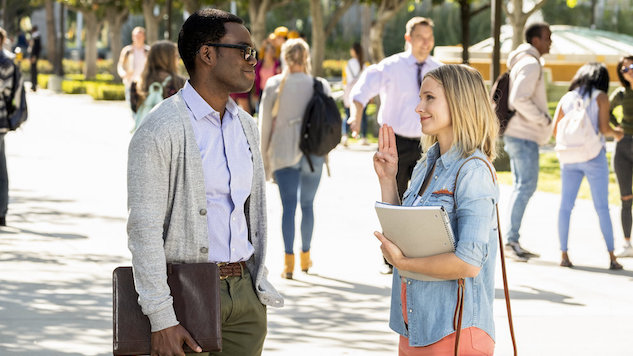 Network: NBC
Season: Three, Four / Final
Network TV represent! But it's because The Good Place doesn't seem to know it's on network TV that it is so consistently fantastic. As the third season wrapped up, the comedy continued to defy every TV convention in each and every episode. The hilarious series never tells you when to laugh and re-invents its premise and plot on the regular. As Janet tells Eleanor, "But since nothing seems to make sense, when you find something or someone that does, it's euphoria." And The Good Place is pure euphoria.
But all good things must come to an end, and so too must The Good Place. So here we are watching Michael, Eleanor, Chidi, Jason and Tahani trying to save humanity with the assistance of the ever-helpful Janet. While the stakes are decidedly higher (no big deal but humanity may be eliminated) and the twists even more shocking (Phoebe is the only Friend worth saving ??), the humor remains razor sharp, the pop-culture references on-point, and the inherent sweetness of the series inspirational. Humans can get better, can learn from their mistakes and, against all odds, will try to do the right thing. Can a network comedy do all that? You better forking believe it. — Amy Amatangelo
---
6. Russian Doll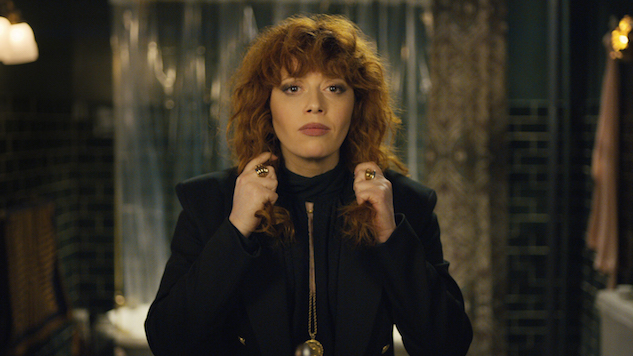 Network: Netflix
Season: One
Netflix's Russian Doll was almost too good to be renewed. By all means, renew Natasha Lyonne. Renew Amy Poehler. Renew Leslye Headland. Renew Charlie Barnett. Renew Rebecca Henderson and Greta Lee as hot mess hipster art friends ready to make parties across the Netflix spectrum that much spikier and sparklier. Renew Elizabeth Ashley as every Netflix heroine's no-bullshit therapist (but make it fashion) mom-figure. Renew sharp, funny women directing sharp, funny women written by sharp, funny women. Renew that hair. Renew every damn thing about Russian Doll that helped make it such a brambly triumph of black comedy, macabre ennui and existential optimism. (Everything, that is, except Dave Becky in a producer's chair—if Broad City can change precedent after four seasons, new series can avoid setting one altogether.) Renewing Russian Doll as a whole is trickier. It is, in the eight shaggy, smartly-constructed puzzlebox episodes of its debut season, nearly perfect. —Alexis Gunderson
---
5. Barry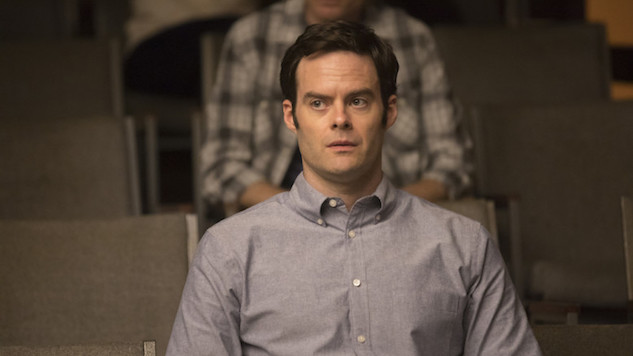 Network: HBO
Season: Two
Bill Hader's excellent series continued to play with questions of identity and self-expression in its second season, which further explores the dual lives that Barry (Hader) leads. Amateur dramatist by day, assassin by night, Barry works to shed his darker self and become the man he wants to be, but he can't escape the choices that led him down that dark path to begin with. Denying that being a killer is part of who he really is only leads to a repressed rage that comes out in exceptionally tense and violent scenes, ones that Hader expertly juxtaposes with Barry's sweet and earnest side through unexpected comedy. He's a man who wants to do good, but can't reconcile the two parts of himself, something the series also explores in Sally's (Sarah Goldberg) story as well. Who we are versus how we want others to see us is at the core of Barry's character exploration, and Hader manages to somehow make the series both hilarious and deeply affecting, taking us on a rollercoaster of emotions that ends—at least with this season—in an extraordinary difficult place of truth and self-understanding. —Allison Keene
---
4. Chernobyl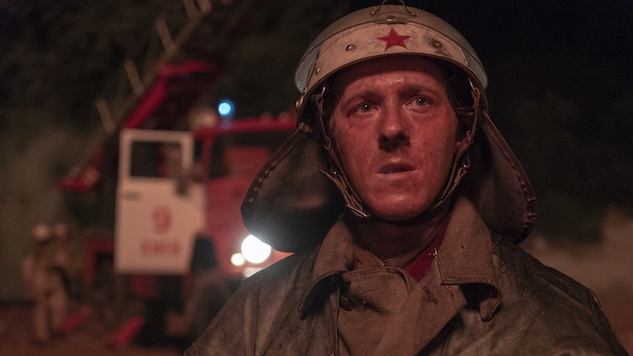 Network: HBO
Season: Miniseries
Maybe this is a good time for a drama about Chernobyl. I mean, as it becomes increasingly tempting to give in to apocalyptic ideation, I guess it's useful to remember that the apocalypse already happened, and not even that long ago (I was a teenager and remember it vividly), and we apparently survived it.
In April 1986, the reactor at the Chernobyl nuclear power plant, in present-day Ukraine, exploded, leaving a large number of first-responder widows and a legacy of environmental annihilation. The incident and its aftermath are the subject of a new, five-part drama on HBO. Let me start by saying people with mood disorders should weigh the pros and cons carefully before tuning in: It's possibly the worst thing I have ever seen on TV. And I don't mean poorly done. (It's unfortunately brilliant). I mean Chernobyl is devastatingly realistic and really, really painful, so be prepared for graphic depictions of what it's like to die of radiation poisoning. Or what it's like to be recruited to the task force that has to destroy radioactive housecats, milk cows and puppies. I literally couldn't sit through the first episode. I had to watch it 10 minutes at a time.
The outstanding cast is led by Stellan Skarsgård as Boris Scherbina, a Kremlin apparatchik, and Jared Harris as Valery Legasov, the nuclear physicist who makes the government understand they cannot lie and obfuscate their way out of a nuclear disaster. Emily Watson rounds it out as Ulana Komyuk, a Byelorussian scientist determined to find out what really happened in order to keep it from ever happening again. The production is HBO-grade excellent. The soundtrack is a testament to the terrifying sound of a chattering Geiger counter. Writer and producer Craig Mazin is relentless in his depiction of human corruption and environmental breakdown, and director Johan Renck gives Lars von Trier a run for his melancholic money. It is an anatomy of fear and incompetence and hopelessness and baseness and self-destructiveness. It is desolate and desperate and excruciating and horrible. Horrible. Horrible. And it should be. —Amy Glynn
---
3. The Dark Crystal: Age of Resistance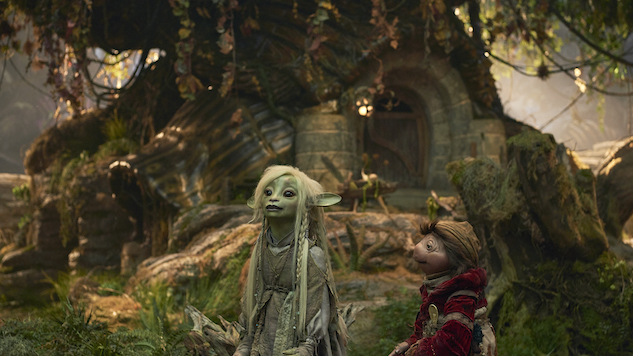 Network: Netflix
Season: One
There is a moment in Netflix's The Dark Crystal: Age of Resistance—a prequel to Jim Henson's beloved Dark Crystal movie (which is great but you do not need to have seen it before this)—where two ancient characters are recounting an important tale to our heroes. It's about the beautiful land of Thra, and an event many years past that caused an imbalance and blight within the crystal that stands at the center of their world. All of the answers they seek will be "brought to life by that most ancient and sacred of arts…" they're told, with a dramatic pause as the character looks right at the camera and breathes out: "Puppetry!"
"Oh nooo!" our heroes groan, and one immediately falls asleep.
That is the bias that Age of Resistance acknowledges it's up against—but folks, get over it. Allow this incredible production to sweep you away in an epic fantasy journey, one that is able to so much more deeply and fully explore the world Henson and Frank Oz imagined with the original film. You can liken it to Lord of the Rings or Game of Thrones or any high fantasy series you like, but after ten magical hours it truly stands on its own as a gorgeous, innovative, emotional, joyous, and exceptional wonder. If that sounds hyperbolic, it's only because that's exactly the kind of sincere enthusiasm the show engenders. Get past any hesitance over the puppets (which are actually outstanding, as CG is used only to smooth out backgrounds and action), turn subtitles on to help you remember all of the character names, and immerse yourself in this incredible world that we are so, so lucky to have.—Allison Keene
---
2. Succession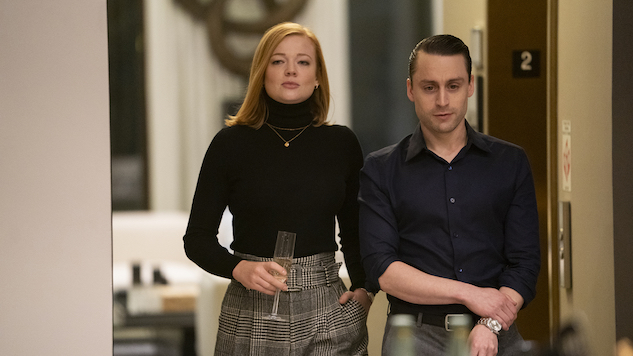 Network: HBO
Season: Two
HBO's Succession, from creator Jesse Armstrong (Peep Show, The Thick of It) is dressed up as a prestige drama, but it's actually one of TV's most acid comedies. Once you embrace that, Succession unlocks as a never-ending battle of power and prestige with medieval royal overtones that is also wonderfully aware of how absurd that kind of story is. The show's grown children jockey for power and favor with their bully of a father (a kind of Rupert Murdoch baron-type) in a constant cycle of cringe-worthy acts and abject humiliation. As one observer of the Roy family comments, "watching you people melt down is the most deeply satisfying activity on planet Earth."
Succession is not made to be binge watched. It's engrossing, as a world that's easy to immerse oneself in, but there is a kind of shadowy, icky feeling that follows you when you've consumed too much. That's not the show's fault; it's easy to laugh at Tom (Matthew Macfayden) getting upset that he's "not in the right panic room!" when he discovers Shiv (Sarah Snook) is in a more posh stronghold, but seeing Waystar encourage a dotcom to not unionize before gutting them, or how even a supposedly ethical organization might well sell out to partisan interests when there's enough money is just depressingly real. Succession is a combination of Tom's exclamation "what a weird family!" and Logan's "Money wins. Here's to us." And it has us fully in its thrall.—Allison Keene
---
1. Fleabag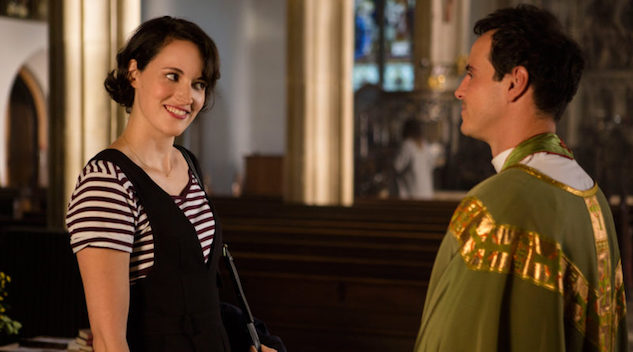 Network: Amazon Prime
Season: Two / Final
In its long awaited second season, Fleabag, which unfolds in six delightfully perfect installments, remains as sharp and as witty as ever. Our heroine (Phoebe Waller-Bridge), still reeling from the death of her best friend and her culpability in what happened, is still struggling. "I want someone to tell me how to live my life because I think I've been doing it wrong," she wails in the fourth episode. But living your life is difficult when you have a sister who blames you for all her problems ("We're not friends. We are sisters. Get your own friends," Claire tells her) and a father who gives you a therapy session as a birthday gift (which leads to a delightful cameo from Fiona Shaw). Fleabag cuts to the core of the female experience. Whether it's Fleabag rightly explaining that how your hair looks can be the difference between a good day and a bad day or guest star Kristen Scott-Thomas, whose character receives a women in business award in the third episode, only to rightly decry it as the "fucking children's tables of awards," explaining menopause as "it's horrendous and then it's magnificent."
Over these six episodes there are, among other things, miscarriages, a return of an iconic object from the first season, and an obsessed stepson whose mantra is "Where's Claire?" The series succeeds because it never has disdain for its characters and their tragic dysfunction. It never mocks them. It merely lays them bare for everyone to see. Martin's stifling cruelty. Claire's overwhelming unhappiness. Their dad's desperation not to be lonely. The godmother's narcissism as a cover for her acute insecurity. I don't want to say too much about the relationship between Fleabag and the priest because the way it unfolds is so perfect and surprising and, in the end, redeeming. But I will say that Andrew Scott, who wears a priest's robe very well, creates a priest that is fully realized. A real person who swears and makes mistakes but is still devoted to his faith. Their love story is one of salvation. —Amy Amatangelo
---
For all the latest TV news, reviews, lists and features, follow @Paste_TV.