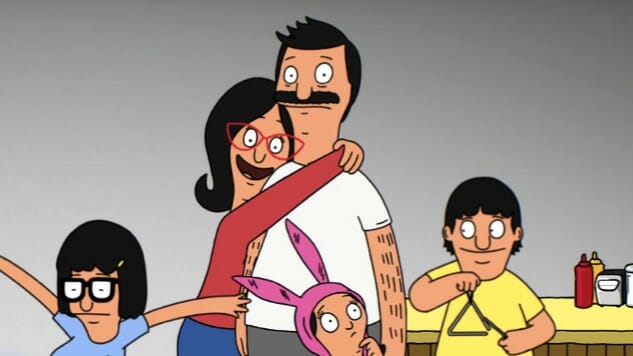 Have you ever made Bob's Burgers fan art, imagining the Belchers in totally unique and wacky scenarios? Separate, of course, from the situations that they find themselves in naturally on the show? Well, the people behind the show love what you do, and could possibly feature your work in a forthcoming episode, which will be none other than the premiere of the show's eighth season.
Over at Bob's Fart, an exquisitely fitting title, you can submit your work to be used in the episode in three different formats: an animated opening title sequence, character static panel and background static panel. This is your chance to get your obsessive, frantic late-night illustrations in Microsoft Paint (Oh, that's just us? Sorry, we just assumed everyone else did that.) on television so you can point at the screen and cry loudly in a wild-eyed frenzy, "See?! I did that! I am it's creator!" and prove to everyone that, no, you're wasting your time to prove to Loren Bouchard that you have the perfect character voice and you deserve to be on the show. (Oh, just us again? Okay.)
Anyway, whatever your personal fan art experience, you have until March 13, 11:59 p.m. PST, to submit your work. And as you can imagine, nothing is too weird, scribbly or desparate for Bob's Burgers. They will embrace all of us. So assert your dominance, and send in your imagined Belcher adventures. We can't wait to see them.
Bob's Burgers eighth season premieres this fall. Check out the stipulations here, and take a look at the forthcoming Bob's Burgers musical album you totally deserve to treat yo-self with here.