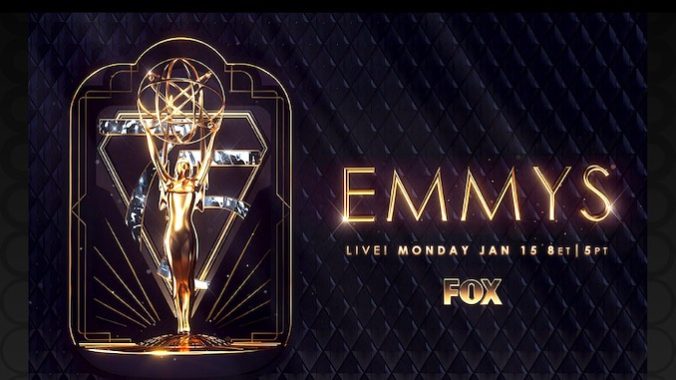 Well, it's finally official. After a month of speculation, the Television Academy and FOX have announced that the 2023 Emmy Awards are moving to January 2024, with an airdate of Martin Luther King Jr. Day.
This announcement comes after the actors' guild, SAG-AFTRA, began their strike the day after the Emmy nominees were announced, and 100+ days after the start of the WGA strike. This historic joint strike, which hasn't been seen since the 1960s, is causing disruptive waves across the industry, and the Emmys are just the latest to be affected.
This move may signal bad news for those hoping the strikes are nearing a finish line; reportedly, the Academy was pushing for a November airdate, but FOX won out with their request to hold the ceremony in January, which could mean that industry players believe there's at least five months remaining for the writers and actors on the picket lines, if not more. After talks broke down between the WGA and the Alliance of Motion Picture and Television Producers (AMPTP) late last week, it seems that the strike remains an "indefinite" problem plaguing the industry.
More than anything, delaying the Emmys is an incredibly good thing. After all, it would not only be incredibly tone deaf but also straight-up depressing to hold a gold-plated farce honoring the people who make the television we love while they picket the event from the outside. So many incredible people were nominated this year, and they deserve to be at the ceremony, celebrating alongside their peers and with a brand new, fair contract behind them.
The 75th Emmy Awards will air January 15th, 2024 on FOX.
---
Anna Govert is the TV Editor of Paste Magazine. For any and all thoughts about TV, film, and the wonderful insanity of Riverdale, you can follow her @annagovert.
For all the latest TV news, reviews, lists and features, follow @Paste_TV.