Emmy Predictions 2019: Who Should Win, Who Will Win, and Dark Horse Picks
Photo Courtesy of Amazon
TV
Features
emmys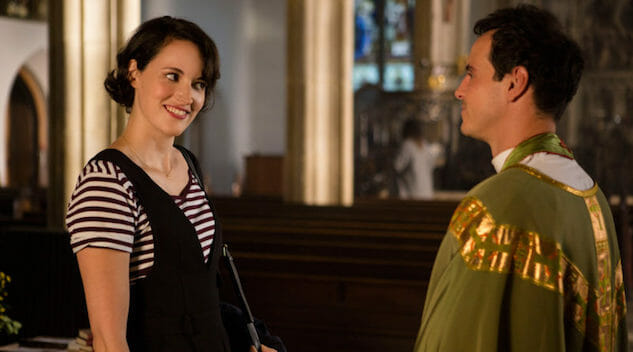 The 71st Primetime Emmy Awards are nearly here, and with it comes rampant speculation over who will actually take home the coveted trophy. The Creative Arts Emmys, which were presented last weekend, saw big wins for Chernobyl, Game of Thrones, and The Marvelous Mrs. Maisel, so expect those trends to continue into the main event. Though I wasn't particularly overjoyed with this year's nominations (see my full rant here), there's still plenty to like. And the truth is, the Emmys have been getting better and better the last few years, finally waking up to Peak TV and nominating outside of the same three shows for a decade. Imagine!
If you are the betting type, below are my gut instincts on who will win (along with a dark horse candidate for each of the major categories), and who really deserves the nod. We'll find out soon how it all plays out, but be sure to check back with us after the awards on Sunday, September 17th (on Fox) for more commentary and a breakdown of everything that happened:
Lead Actor in a Limited Series or Movie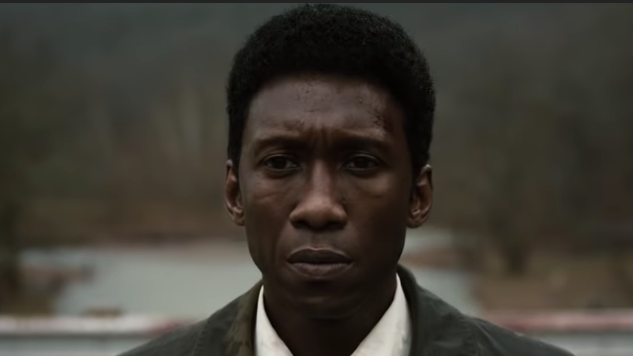 Mahershala Ali, "True Detective"
Benicio del Toro, "Escape at Dannemora"
Hugh Grant, "A Very English Scandal"
Jared Harris, "Chernobyl"
Jharrel Jerome, "When They See Us"
Sam Rockwell, "Fosse/Verdon"
Should Win: Jared Harris
Will Win: Mahershala Ali
Dark Horse: Sam Rockwell
Former rom-com leading man Hugh Grant has really made a second career for himself as a foppish a-hole in Paddington 2 and Amazon's A Very English Scandal, and it's truly delightful. But this is a category full of pretty heavy-hitters, so despite a wavering third season overall, Mahershala Ali's affecting True Detective performance is likely to get him the nod. Still, Sam Rockwell also has movie star power—which Emmy voters always love—so don't count him out. Jared Harris was outstanding in Chernobyl, but HBO's ample voting bloc will likely consolidate around Ali, which is just fine with me.
Lead Actress in a Limited Series or Movie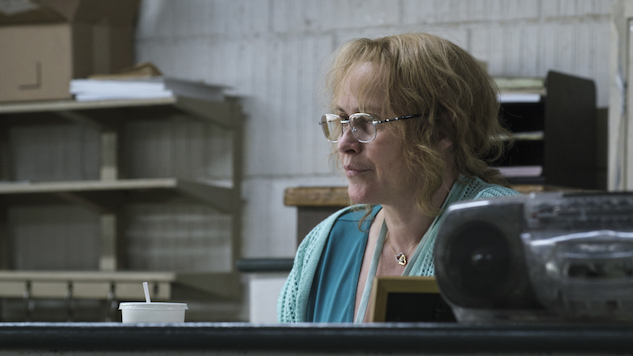 Amy Adams, "Sharp Objects"
Patricia Arquette, "Escape at Dannemora"
Aunjanue Ellis, "When They See Us"
Joey King, "The Act"
Niecy Nash, "When They See Us"
Michelle Williams, "Fosse/Verdon"
Should Win: All
Will Win: Patricia Arquette
Dark Horse: Michelle Williams
This may be the strongest overall category this year, and any winner will be a good one. But of the leaders, Arquette has had the edge on Adams at the Globes and SAG awards, plus, Sharp Objects feels about 100 years ago at this point. Arquette fully transformed for her role as a bored prison worker who was part of a sexual manipulation scheme that led to a break, and repeated her "low-rent manipulator from Middle America" performance to some degree in Hulu's The Act, so she could be awarded for both with this. Still, Michelle Williams has that aforementioned movie star power, and Fosse/Verdon is a throwback to Old Hollywood that may appeal to the academy's older voters.
Outstanding Limited Series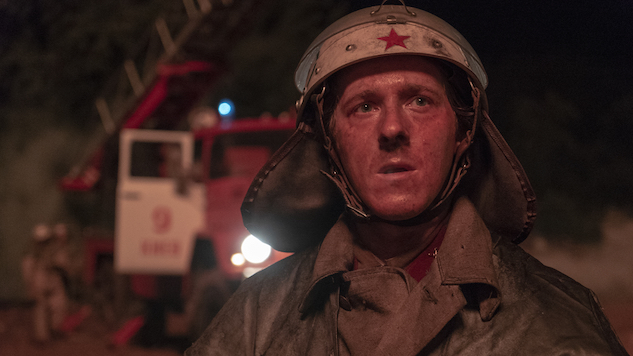 "Chernobyl" (HBO)
"Escape at Dannemora" (Showtime)
"Fosse/Verdon" (FX)
"Sharp Objects" (HBO)
"When They See Us" (Netflix)
Should Win: Chernobyl
Will Win: Chernobyl
Dark Horse: Escape at Dannemora
Again, there's no wrong answer here, although the series that captured the zeitgeist the most was surprisingly Chernobyl. It's not surprising that the show was incredible, but its timing just happened to provide weary and disappointed Game of Thrones fans with a drama that was actually really well-considered and crafted in a way to draw out a maximum emotional reaction. Plus, we learned how a nuclear reactor works! And thus, it became something of an unexpected hit (especially given its Monday night slot, which hasn't proved to be a great showcase for HBO dramas yet). Though Fosse/Verdon could be a surprise (I don't think that enough people watched When They See Us for it to win), Showtime's twisty and impeccably acted Escape at Dannemora is my upset pick—one whose win would not be upsetting at all.
Lead Actor in a Comedy Series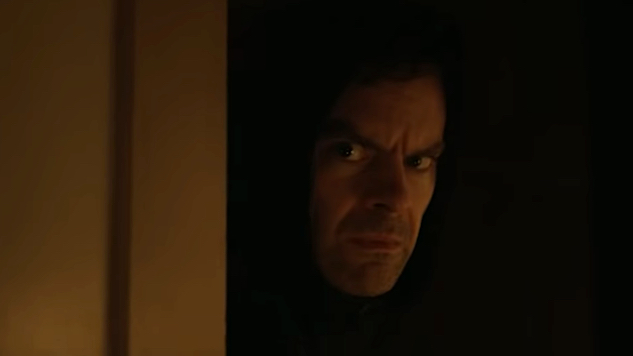 Anthony Anderson, "blackish"
Don Cheadle, "Black Monday"
Ted Danson, "The Good Place"
Michael Douglas, "The Kominsky Method"
Bill Hader, "Barry"
Eugene Levy, "Schitt's Creek"
Should Win: Bill Hader
Will Win: Bill Hader
Dark Horse: Eugene Levy
Bill Hader's work in Barry is just incredible, and he deserves the win (and, having won before, will probably get it—Emmy voters like to stick with what they know). Still, the surprise nominations forSchitt's Creek could see Levy get the award here, although I think any of the men-of-a-certain-age in this category (including Danson and Douglas) could end up winning over Hader. Nevertheless, Hader is the better bet.
Lead Actress in a Comedy Series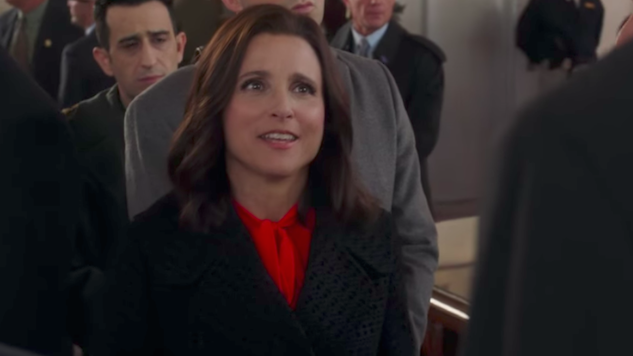 Christina Applegate, "Dead to Me"
Rachel Brosnahan, "The Marvelous Mrs. Maisel"
Julia-Louis Dreyfus, "Veep"
Natasha Lyonne, "Russian Doll"
Catherine O'Hara, "Schitt's Creek"
Phoebe Waller-Bridge, "Fleabag"
Should Win: Phoebe Waller-Bridge
Will Win: Julia-Louis Dreyfus
Dark Horse: Rachel Brosnahan
Will Julia-Louis Dreyfus go seven-for-seven in winning Emmys playing the hapless Selina Meyer? Probably so. Waller-Bridge has done something so unique with Fleabag, and managed to create the hottest possible onscreen chemistry with Andrew Scott in the process, but I think this one is Dreyfus's (again, for the last time with Veep). Still, don't discount the aggressive Emmy campaign that Amazon has run for Maisel, which could see Brosnahan win again herself.
Outstanding Comedy Series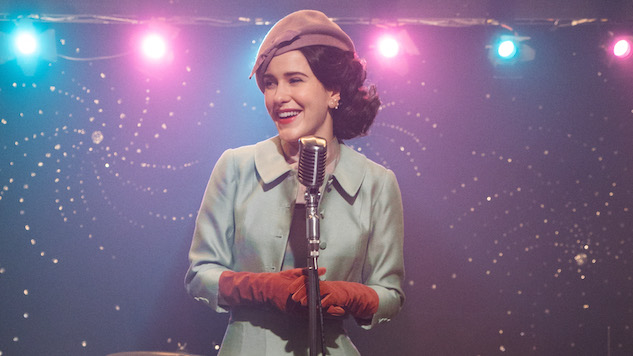 "Barry" (HBO)
"Fleabag" (Amazon)
"The Good Place" (NBC)
"The Marvelous Mrs. Maisel" (Amazon)
"Russian Doll" (Netflix)
"Schitt's Creek" (Pop)
"Veep" (HBO)
Should Win: Fleabag
Will Win: Marvelous Mrs. Maisel
Dark Horse: Veep
Emmy voters did really well in the comedy categories this year, truly recognizing some of the year's best. That said, I think it will come down to these three. HBO will probably put their voting weight behind Veep's final season over Barry, but like for Best Actress, don't discount former winner Maisel's power to strike gold again. Fleabag has an extreme outside chance, but it's still a niche series for the Academy to vote for. They tend to like consistency, which means that, like in the actress category, best comedy will come down to Veep vs Maisel. Whoever wins the former will probably also win the latter.
Lead Actor in a Drama Series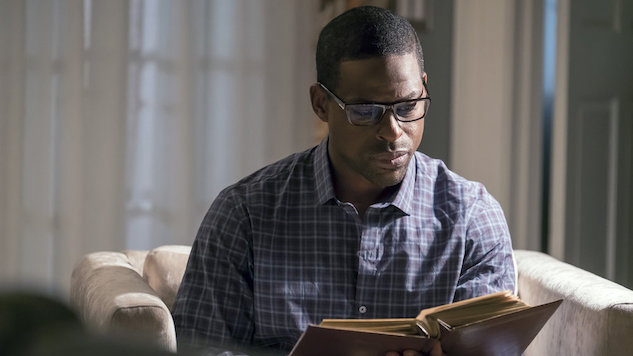 Jason Bateman, "Ozark"
Sterling K. Brown, "This Is Us"
Kit Harington, "Game of Thrones"
Bob Odenkirk, "Better Call Saul"
Billy Porter, "Pose"
Milo Ventimiglia, "This Is Us"
Should Win: Bob Odenkirk
Will Win: Sterling K. Brown
Dark Horse: Jason Bateman
This is a pretty phoned-in group of nominees, and I'm convincing myself that even though Thrones will likely take the top spot, the acting awards will not go to Harington and Clarke. Although, bless them, they did the best they could with the mess they were given (Clarke especially). This Is Us could easily split the vote for Brown and Ventimiglia, but I still think that Brown will win. Odenkirk deserves it because he always does—Better Call Saul works as well as it does because of him. But don't count out Bateman for the snooze-worthy Ozark, exactly the kind of show the Academy (given these noms) might choose to award.
Lead Actress in a Drama Series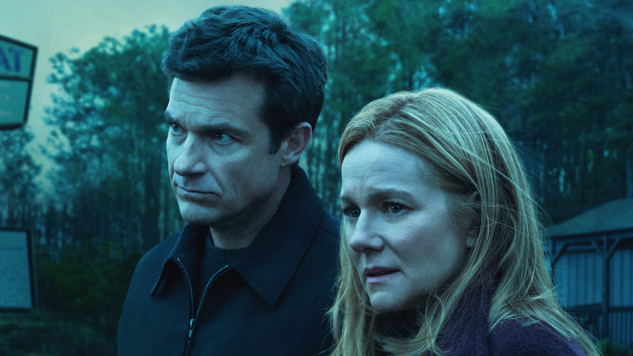 Emilia Clarke, "Game of Thrones"
Jodie Comer, "Killing Eve"
Viola Davis, "How To Get Away With Murder"
Laura Linney, "Ozark"
Mandy Moore, "This Is Us"
Sandra Oh, "Killing Eve"
Robin Wright, "House of Cards"
Should Win: Jodie Comer
Will Win: Laura Linney
Dark Horse: Sandra Oh
Again, a fairly uninspired group of nominees other than Killing Eve. Comer deserves to take it this time, as she has crafted an incredibly unique character in Villanelle—someone who is on the right side of cartoonish and fully worthy of Eve's obsession (yet still brutal and wild-eyed). Oh could take it instead, and she might, but I am going to bet the Academy swerves another way here and gives it to Laura Linney. Another possibility is HBO's mighty voting bloc giving Clarke the edge, but I wouldn't even be mad about that after what she had to go through script-wise in that final season.
Outstanding Drama Series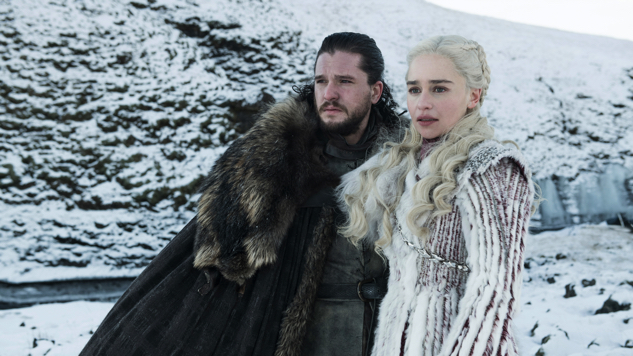 "Better Call Saul" (AMC)
"Bodyguard" (Netflix)
"Game of Thrones" (HBO)
"Killing Eve" (BBC America)
"Ozark" (Netflix)
"Pose" (FX)
"Succession" (HBO)
"This Is Us" (NBC)
Should Win: Succession
Will Win: Game of Thrones
Dark Horse: Bodyguard
So, it's going to be Thrones. Like with Veep and Barry, HBO's voting bloc (which, again, is ample and thus very powerful) is going to put their weight behind the final, disastrous season of Game of Thrones instead of the first season of Succession (even though the second season has a ton of buzz, it's not the one being voted on here). There's an outside chance that literally anyone else could get the win, and thus my "for fun" dark horse pick is Netflix's Bodyguard, which I'm pretty everyone watched and loved (including me). It could be Pose! It could be Better Call Saul! But it will be Thrones and we'll all be mad about it.
---
Allison Keene is the TV Editor of
 Paste Magazine.
For more television talk, pop culture chat and general japery, you can follow her @keeneTV