Five Things We Learned About Heroes Reborn From Its Cast
Photos by Jason Merritt / Getty
TV
Features
Tim Kring's Heroes was a hit for NBC when it debuted in 2006, but the same fans and critics who loved the thrill of new superhero origin stories in Season 1 were the ones who turned on the series as it became ever more grim and self-serious in later seasons. Ratings dwindled from 16 million viewers at the peak of Season 1 to just above 4 million for the finale in 2010. So when NBC aired a promo during the last Super Bowl, it was met with some surprise. We sat down with the cast of the show at San Diego Comic-Con on Sunday and learned a little more about what to expect from the 13-episode miniseries that will premiere at 8pm EST on Sept. 24 as part of NBC's Thursday night line-up.
1. Not all the new heroes are new.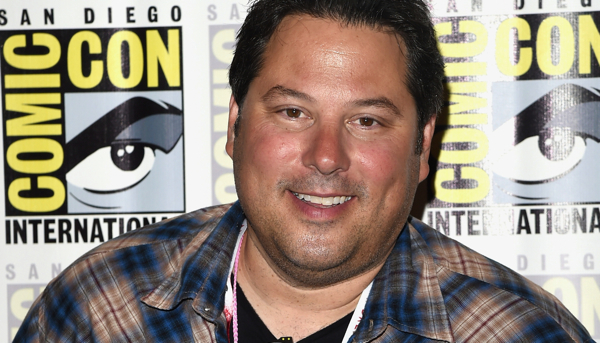 Stars like Hayden Panettiere, Milo Ventimiglia and Kristen Bell have moved on, but the new show is anchored by Jack Coleman's Noah Bennett and features former heroes Hiro Nakamura (Masi Oka), Matt Parkman (Greg Grunberg) and The Haitian (Jimmy Jean-Louis). "I'm off the grid, under the radar, living the suburban life in Texas," Coleman says of his character. "But you know that's not gonna stick. And this character Quentin Frady, who's a conspiracy theorist, starts stalking me. And he's trying to find out things about me, and he starts planting all these seeds of doubt in my mind about the life I'm living and the things that I've assumed to be true, which are not. Or maybe they are. It's just the classic, 'You're trying to stay out, and you just get pulled back in.'"
"Five years I've been trying to be that family man," Grunberg adds about the mind-reading Matt Parkman. "Where we left off—which is what's so brilliantly done in our show—it's all about the characters really looking after themselves. And the discovery's gone, from my character at least, but now there are new discoveries as far as where my loyalties should lie, and who's gonna best serve my needs to protect my family. When I read the first script, I was like, 'Whaaat?' I mean, I was shocked at where I was, and then a little bit more of the justification's gonna come out with every episode. …It's a whole new kind of story to explore and unfold."
2. Hiro is back, but without his trusty sidekick.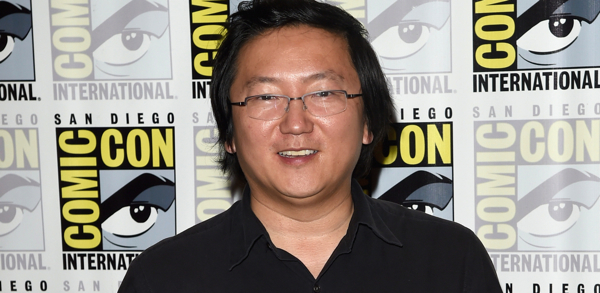 Ando was Robin to Hiro's Batman, but the most charming of the original heroes is on his own for the sequel. "Ando hasn't been back," Oka says. "I've already finished shooting all my scenes, so I have no idea what's happening—I haven't read all the scripts. [Hiro] has been working at Yamagato Industries. When we left him at Season 4 you know he ran a company because his father was gone. He passed away so he inherited it and he's been running that company… When you first see Hiro in the new Heroes Reborn, the opening scene is very cool."
Oka will be in three episodes this season. "I wanted to do more," he says, "but contractually I couldn't. I'm on a wonderful show called Hawaii Five-0 right now. CBS owns me, so I can't get out easily, but thanks to CBS's and NBC's generosity, they allowed me to do the three episodes. And at the end of the day for me it's not about Hiro's ark. You know Hiro had a great ark and a journey in the original series. For me it's about passing the torch to a new generation, the new fans. We want the people to find new favorites as well, so for me, it's about my way of giving back to my fans and saying 'thank you, let me help finish the story, thanks again to everybody who was involved,' and kind of open pathways to a new generation and say, 'Hey, here are all these great other characters; we hope you fall in love with them; thank you for loving Hiro.' He'll still be around; he's not going to die, but he'll be there shepherding the new heroes, be there in spirit. We gotta change, right?"
3. With new heroes come new superpowers.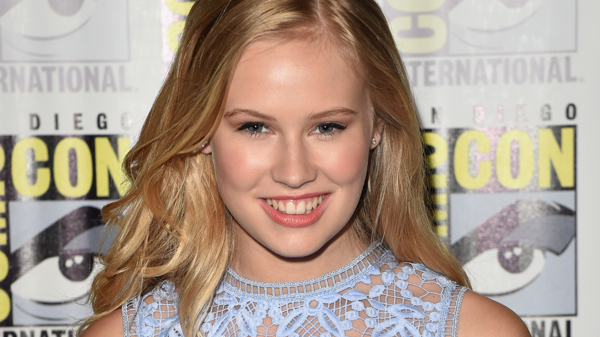 "[Malina] has the power to harness all of the elements," says newcomer Danika Yarosh. "Actually, when I was younger, I used to go around the house pretending like I had these powers, like the cartoon Airbender. I thought I was him. So being that I'm kind of him now as Malina, it's amazing because I'm like, 'Yes! I can finally do this!'"
"Tommy lives a rather unsuspecting life. He's always on the move with his mother, and given the fact [superpowers] are out in the open, it's public. She can't really say anything about it because she knows that he'll be persecuted if he does. And that's very troubling, knowing he has this power but he doesn't quite understand it, doesn't quite know how to control it. He has the power to make things disappear. He has no idea whether they're eliminated or transferred from one place to another, and that becomes a morality issue. It kind of goes back to the original Heroes theme where you pick up with someone in a modest kind of upbringing, a modest sort of stance, and then having them discover their own abilities and seeing how that affects their lives."
4. Zachary Levi and Judi Shekoni are not your typical heroes.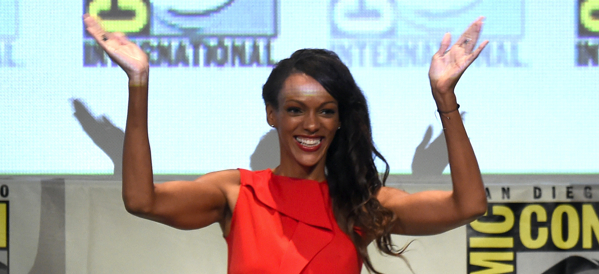 Photo by Kevin Winter / Getty
"My character is called Joanne Collins," says Shekoni. "She is married to Luke Collins [played by Levi]. She is a vigilante, so she's seeking revenge or retribution for something that happened to her. She experienced the loss of a son, and I think with that occurring with a child, it's definitely changed her vision of the world. She believes she's found her calling, which is to hurt people, certain people because she believe they hurt and killed and her son."
"[Levi and I] have such a complex relationship with our characters," she adds. "And what I really enjoy is that he's very available for improvisation. And he's very available to find the in-the-moment, and I think that with characters like this, you never really know how you're going to feel until you get on set and until you're doing it. And so to have a partner you can play with, and make things and try things, and it feel safe, it is wonderful."
5. Dylan Bruce's character remains a mystery.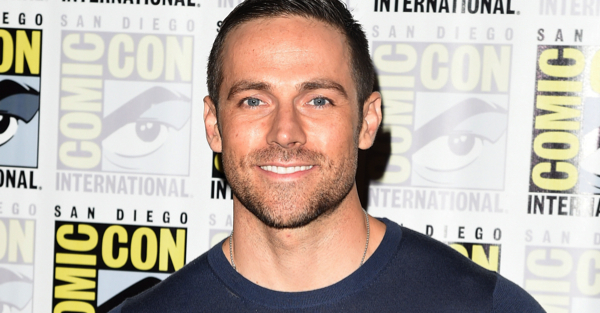 "I can't even tell you my character's name," says the former Orphan Black actor who was the last one cast for Heroes Reborn. "What I can tell you is that I leave set everyday with a bunch of bumps and bruises. I'm having so much fun playing this guy that I'm playing, it's like nothing I've ever done before. I can't say if he's a hero or if he's not a hero. He's a survivalist. And being a survivalist in a time of social inequalities, he sometimes does cruel things. And the cruel things he does, he also exploits these social inequalities for profit. He's got a ton of skeletons in his closet—a ton—so much so that they're actually going to do a novella about the character before the show starts."
"It's a dream come true to be on the show because I'm such a huge fan of the original, and I love it because I just died on a show so now I can say I've been 'reborn,'" he adds. "As a hero, awesomely. I just don't want to put the script down, I'm interested in every single storyline. And it's very Game of Thrones in that there are so many storylines going on. I can't imagine the budget of the production of this, because it's going to be out of this world. It's going to be so cool."