Um… Did the Betting Markets Just Tell Us Who Will Sit the Iron Throne When Game of Thrones Ends?
Photo courtesy of HBO
TV
Features
Game of Thrones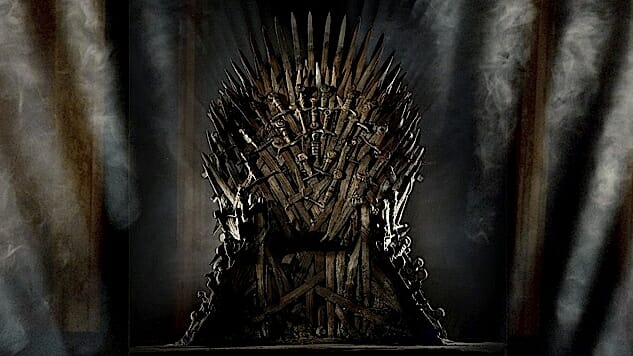 I really, really want to make something clear up top: Absolutely do not continue reading this piece if you don't want a potential spoiler for the final season of Game of Thrones. Specifically, I'm talking about the biggest of all spoilers. What I'm about to write isn't guaranteed to be correct—not by a longshot—and when the series finale concludes on May 19, it may look ridiculous, but then again… it might not. Proceed at your own risk.
Proceed.
At.
Your.
Own.
Risk.
Okay. Here we are. You've decided to stay, and to quote Ser Rodrik Cassel's final words to Theon Greyjoy, "gods help you… now you are truly lost."
First, I want to remind you of a little history. Months before Season Seven aired, someone on Reddit leaked the plot of the entire season. It was extremely accurate, and even included a Cersei miscarriage scene that didn't make it to air. The reason I bring this up is that there's precedent for these types of leaks, and I'm not just talking about episode-by-episode torrents—I'm talking wholesale, season-spoiling revelations. As Scott Russell wrote in 2017 for Paste, HBO knows this, and even went so far as to film multiple endings to the last season in order to fool potential leakers.
Which brings us to today. We're about three weeks away from the Season Eight debut on April 14, and on Tuesday I received a strange email from "BoyleSports," which advertises itself as "Ireland's largest independent bookmaker." (Wikipedia confirms.) I have become very adept at ignoring emails like this, but this was a headline I couldn't unsee:
SANSA STARK CUT FROM 12/1 into 7/2 TO BECOME THE NEXT RULER OF WESTEROS
Now, far be it for me to promote Game of Thrones hysteria, but as someone who knows a little bit about gambling odds, that's a tremendous jump. But the email lacked one bit of information—how long did it take Sansa to improve her odds to such an astonishing degree? Was it gradually, over the past few months? I asked BoyleSports' Leon Blanche, and he emailed back immediately:
She was 12/1 yesterday and there was a slow but steady stream of support for her cutting her price all odds down to the now current 7/2
It happened overnight!
Let me put this in context: If you were betting on a tennis match, for instance, and you saw a player's odds go from 12/1 to 7/2 in less than 24 hours, barring any injury or other available information, you could reasonably conclude that the fix was in. In the context of Game of Thrones, the kind of money that could influence this kind of change—Sansa leapfrogged over the likes of Tyrion Lannister, Daenerys Targaryen, and Jon Snow, and now trails only Bran Stark and "Lyanna Targaryen" (a hypothetical daughter of Jon and Daenerys)—would almost have to be the kind of money coming from people who knew something.
Could BoyleSports change her odds just for the hell of it, to drum up interest? I asked Blanche again, and he insisted that it was based solely on the money that came in:
Yes it's all about the level of support for her… the money came in for her from yesterday.
I did a little Internet sleuthing, but it's not easy to find how odds on certain characters have changed (or, in many cases, to find those odds at all). Most sites have Bran Stark as the favorite to reign, but Sansa is near the top—others, like PaddyPower and Bovada, appear to have had a "who will sit the Iron Throne" special at one point, but no longer offer odds. Others, like Sportsbook, still have Sansa below Jon Snow and Daenerys, at least for the time being.
So, take this with a grain of salt, or perhaps an entire shaker. But if the largest independent betting site in Ireland saw Sansa's stock skyrocket overnight to such a dramatic degree, it may be the case that there are a few people out there who just learned something the rest of us won't know until May. If the sudden shift in odds came about because of a plot leak that reveals the eventual ruler of Westeros, then I guess all we can say is… all hail Queen Sansa.