It could easily be argued that Gotham was fall 2014's most anticipated new show, but after a disappointing first season it enters this fall season with much to prove. At the dawn of Season One, Bruno Heller and his team of writers made a lot of promises that, as I wrote in my wrap-up of Gotham's first year, failed to pan out. It may be a new year, but the promises are the same, this time coming from the likes of Ben McKenzie, Erin Richards and Executive Producer John Stephens. While their words should certainly be taken with many grains of salt, if we're staying positive this fall season (and we might need to, to survive), there are many reasons to believe Gotham will greatly improve in its second season. Here are five reasons we have high hopes for what's to come.
1. Goodbye, weekly villains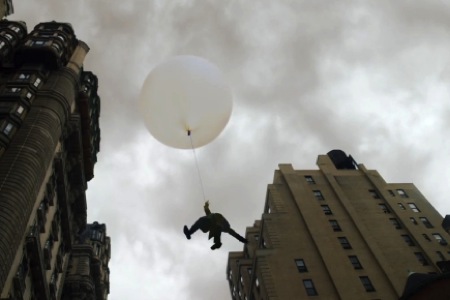 One of the more interesting aspects of Gotham's makeup is that several of the primary characters are, or soon will be, villains. This means bringing in a new face every week for Jim Gordon and the GCPD to take on is not a necessity. Instead, the show can build meaningful relationships and rivalries between their primary characters. Undoubtedly, Gothams first season, despite assurances from showrunner Bruno Heller, fell quickly into procedural territory that failed to effectively build the show's characters and made for some bland hours of television. Star Ben McKenzie, in an interview with Entertainment Weekly, even said that it was a huge mistake the show made early on.
The good news is that Gotham began to buck this trend, turning toward more multi-episode arcs, as the season wore on and that's the direction the show will head in Season Two. Numerous reports about the show's sophomore season point to a lack of the villain-of-the-week format, with the focus shifting toward longer story arcs and an overall structure that will be reminiscent of early seasons of Buffy the Vampire Slayer.
2. Fewer faces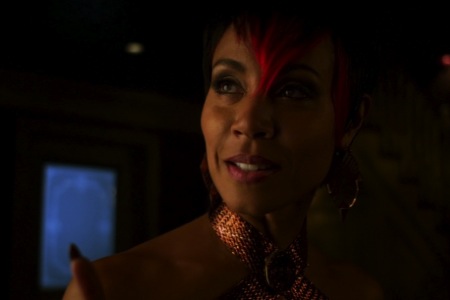 Season Two of Gotham will still have too many characters, but, after the events of the Season One finale, the Fox drama will debut tonight without Fish Mooney, Sal Maroni or Carmine Falcone. Even better, last week TV Guide reported that early episodes of the new season will bring deaths of two major characters. Coupled with an increased focus on longer storylines, which hopefully won't try to cram in every character, and Gotham's abundant cast may feel more manageable this year. Still, because they can't help themselves, the writers are set to introduce a multitude of new faces this year, including appearances infamous Batman villains Clayface and Mad Hatter.
3. Powerful Penguin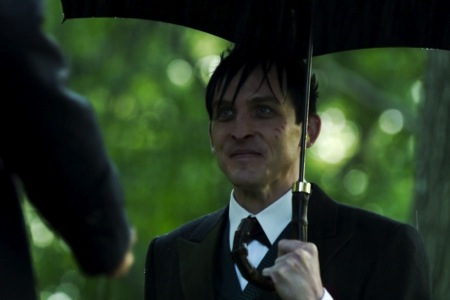 With the aforementioned exit of Gotham's major mobsters, one character is left to take up the mantle as king of the city. Robin Lord Taylor's portrayal of Oswald Cobblepot was one of the brighter spots of last season, and it will be fun to watch him as the man in charge, even if short lived. The entrance of Theo and Tabitha Galavan, the latter being Gotham's version of Batman villain Tigress, is likely to shift power around a bit but, if Season One taught us anything, it's that Oswald knows how to connive his way to the top. This means he'll likely find a way to maintain some sort of influence or, if he's kicked from the top, find a way to claw back up.
Penguin's increased stature among the underworld will hopefully allow for greater development in his relationship with Gordon. From the beginning, I was begging the show to build up a strong connection between its two premiere players, whether it be adversarial or mutually beneficial. Season Two, with the new power dynamic and lack of weekly villains, will hopefully provide the right conditions for fruitful growth.
4. Villainess Barbara
It's no secret that Barbara Kean was the most frustrating character in a show full of frustrations. The writers had no clear reason for her existence, and displayed that fact week to week with debilitating dialogue that gave Erin Richards no chance to succeed. By the second half of the season, the situation was troubling, with many fans wishing Barbara to be removed (by any means necessary) from the show altogether. Instead, the writers chose to flip the character entirely, putting her through a scarring experience with the Ogre that rejiggered her mental framework. Now, she's a character with sinister purpose, which is much more than she had all of last year. Watching her attempt to bring down and break apart Lee (Morena Baccarin) and Gordon will be a needed improvement for the character.
5. Less predictability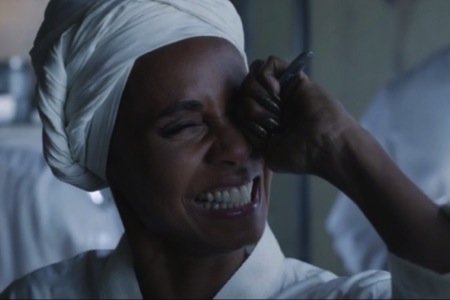 Despite its best efforts, Gotham felt terribly predictable each week. The series would do an effective job building tension, only to undercut it in the final minutes of each episode thanks to a startling lack of surprise. While it might seem idiotic to expect a show based on comic books, a medium in which the hero almost always saves the day, to deliver some level of shock and awe, Gotham became numbingly dull incredibly quickly because of its conservative storytelling. Things certainly picked up as the season grew, but not nearly enough to keep viewers tuned in. With Season Two's promise of major character deaths and longer storytelling, it seems that the writers are finally going to run with the freedom provided by the prequel setting, which should lead to far more captivating storylines, and many more surprises.  
---
Eric Walters is a Detroit-based freelance writer and regular contributor to Paste. For more of his TV musings, follow him on Twitter.