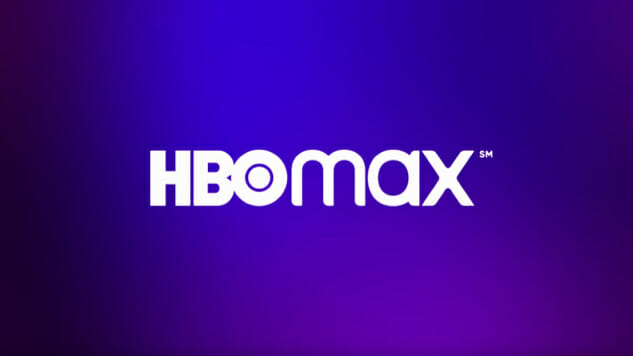 I have to admit, I'm becoming obsessed with HBO Max—but for all of the wrong reasons. What should be a slam dunk of a new streaming service, with the combined powers of the Warner Bros library, Turner networks, and HBO (as well as Studio Ghibli, streaming for the very first time!) has started out as a muddled and confused combination of inexplicable secrets. I thought I had a reasonable understanding of what HBO Max would be, in terms of it expanding the $14.99/mo HBO Now service into a larger subscription platform that included IP from Warners and Turner. And ostensibly this is true. But with details still scarce about how HBO Max will integrate with WarnerMedia's other SVOD services (including DC Universe, Boomerang, and others) and the current cable channels, as well as an overwhelming amount of information about new content and planned partnerships for the new platform, confusion abounds.
Today at the Television Critics Association press tour in Pasadena, Kevin Reilly (Chief Content Officer, HBO Max and President, TNT, TBS, & truTV), Sarah Aubrey (Head of Original Content, HBO Max) and Michael Quigley (EVP of Content Acquisitions for TNT,TBS, truTV, HBO and HBO Max) seemed confused that we were confused about their upcoming service, which doesn't have an exact launch date, but should become available in May. That, frankly, is not that far away when one considers how many logistics still seem to be up in the air.
One thing that is not changing is the name. "We had robust debates, conversations, and studies," Reilly told us regarding HBO Max, which has already led to consumer brand confusion. But the concern with naming the new service WarnerMedia was "Warner Bros is not a consumer-facing brand." It's recognizable, but it doesn't carry the same brand recognition as something like Disney. "So it would be launching something new with recognition but no expectations. HBO stands for something, both for viewers and for non-viewers," the latter of whom Reilly explained "know what it is and it stands for something good." He added that HBO will essentially be "fortified" with this expanded IP library (that being the "max" part, which does not stand for poor, forgotten Cinemax).
And yet, most of the questions for the panel of execs all focused on practicalities without satisfying answers. The only thing that seems clear is if you have an HBO Now subscription, you will transitioned over to HBO Max in May. Since the price point is the same, you will continue to get HBO in addition to this other expanded content. 10,000 hours of it, in fact. But that's just a fraction of the 45,000 hours of content that WarnerMedia currently holds the rights to. Rather bizarrely, the strategy seems to be that while there will be a core library that remains static, other titles will come and go like they do among streaming services now. For example, WarnerMedia doesn't currently have the rights to show the Harry Potter movies on HBO Max, but they will one day. But then will they stay there forever? Perhaps not.
Reilly said, "we've been able to pin down most of our key franchises pretty cleanly," because their range is so wide across all properties (they have Friends and Big Bang Theory, they will be the exclusive home of South Park, etc). But there will still be a certain amount of scarcity built-in, rather than putting everything in the WarnerMedia umbrella on HBO Max. "I don't know that ubiquity is a good thing," Reilly said, speaking about how HBO Max is built to be a "deep and broad experience," but that "we're going to try and help you navigate it with human curation. There will be an algorithm and search and suggest, but the idea is to create breathing room."
Is that really what SVOD users want, though? The desire is to have any video you want to watch on demand. One of the issues Netflix has is that it's just one giant bucket of TV and movies that can be difficult to navigate outside of the algorithm to find what you might like. That shouldn't really be an issue for HBO Max; all of WarnerMedia's sub-brands are already familiar. They could easy have it where you can filter by network (TBS, Adult Swim, HBO, TCM) to look for content specific to those well-established channels. Like cable, but all Warner IP. It would still be absolutely massive and an outstanding resource for $15/mo. But … that doesn't seem to be the case.
When it comes to WarnerMedia's current standalone services like the aforementioned DC Universe, Reilly suggested that they wouldn't be completed folded in to HBO Max. "That's evolving right now, that's a deep fan experience we intend to keep going, at least for the immediate future." As for whether that will end up meaning two separate subscriptions (and what DC Universe content will be featured on HBO Max), it's unclear. "We're working out what the mechanics are," Reilly said. Quigley added that Boomerang will continue to exist but "some" of its content will end up on HBO Max (so will HBO Max just contain a fraction of WarnerMedia's other SVOD offerings, but if you want all of them you need to sub to those particular niche services separately?) Another question asked was if the entire TCM library would be available on HBO Max, and that also seemed unlikely, that titles would rotate in and out. But why?? Why not dump everything you have onto one service?
In addition to its library titles, HBO Max will also be developing its own original series and movies, as well as continuing series from its traditional network onto its streaming service instead (like TBS's Search Party). But there's no clear plan of how these two sides will work together. For now, it will just more or less be an extended HBO service with random stuff from the Warner library thrown in. Sure! But God only knows what this app is going to look like, or what it's going to feature in terms of Warner IP and its current cable offerings. Before the panel, I thought I had a fair grasp on what HBO Max would be, but the more I heard the less I understood how any of this is going to work. In the end, I was left with the impression that HBO Max could be a game-changing SVOD service, bigger maybe than Disney and certainly Apple TV+, if it could just get out of its own way.
---
Allison Keene is the TV Editor of
 Paste Magazine.
For more television talk, pop culture chat and general japery, you can follow her @keeneTV
For all the latest TV news, reviews, lists and features, follow @Paste_TV.