Jordan Peele is Developing a TV Series About Nazi Hunters in the '70s
Photo by Alberto E. Rodriguez/Getty
TV
News
Jordan Peele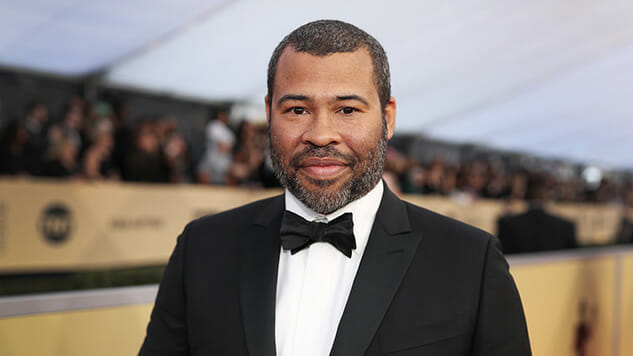 Yeah, you read that right.
Jordan Peele has been busy recently. After directing Get Out (the acclaimed horror film released earlier this year) and celebrating the birth of his first child in July, Peele's name has been attached to a number of interesting projects. He has an as-yet-untitled movie set for release in 2019, and is producing HBO's Lovecraft Country. But this might be his most intriguing project yet.
According to Deadline, Peele's production company Monkeypaw Productions will produce The Hunt, a drama set in 1970s America that follows a diverse group of Nazi hunters. The show is written by David Weil and is based on true events. Peele himself is executive producing. No network is yet attached.
Peele is making a name for himself on projects with pointed social messages, and it seems pretty clear that this is no different. Following the rise of neo-Nazism in America made obvious by the demonstrations at Charlottesville recently, it seems like Peele is making it clear which side he takes on the whole "Is punching Nazis okay?" argument.
… Yup. Yeah. You had us at "Nazi hunters." Sign us up for this one. Read our review of Get Out here and find our list of 10 great Nazi punching movies here.