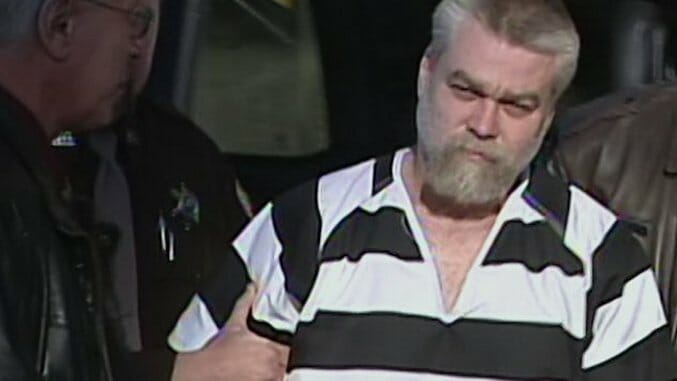 Steven Avery, the man who was convicted and imprisoned for life for Teresa Halbach's death as documented in Netflix's Making a Murderer, may be facing a new trial in the future. Avery's lawyer, Kathleen Zellner, filed a 1,272-page motion suggesting that Halbach's ex-boyfriend was behind her murder.
Halbach has been dead for over 10 years, but new intricacies of the case continue to arise. Zellner claims that Ryan Hillegas, Halbach's ex-boyfriend, used jealousy as an incentive to murder Halbach and that he was still romantically interested in her following their split as a couple. According to Zellner, Halbach engaged in a sexual relationship with her then-current roommate after her break-up with Hillegas.
Zellner said that Hillegas should have been investigated earlier because he had an incentive to murder Halbach. She also said that Hillegas didn't have an alibi for his location on Oct. 31, 2005, which is when Halbach was murdered.
It should also be acknowledged that Zellner said that Hillegas and Scott Bloedorn, Zellner's former roommate, were best friends.
Bloedorn initially did not wish to speak with a post-conviction investigator. However, when Zellner mentioned to Bloedorn that she had a potential suspect for Halbach's murder, Bloedorn suddenly grew interested.
"Mr. Bloedorn immediately blurted out, 'You mean Ryan Hillegas,'" Zellner says in her petition.
Additionally, Zellner said that Hillegas had access to Halbach's voicemail and deleted some of her voicemails.
"After hearing Ms. Halbach's voicemail was full, Mr. Hillegas, who had no trouble accessing Ms. Halbach's Cingular Wireless account, would be able to delete some of her voicemails in order to prevent family and friends from becoming concerned by a full voice mailbox," Zellner says in her petition.
Also, Zellner said that Hillegas deliberately misled investigators by claiming that the driver's side bumper and parking light of Halbach's car were damaged prior to her disappearance. Hillegas also told investigators that Halbach had filed an insurance claim.
"Current post-conviction counsel, through its investigator, has confirmed that Ms. Halbach never filed an insurance claim for this damage to her vehicle, and further contends that the damage to Ms. Halbach's vehicle occurred after she left the Avery property on October 31, 2005," Zellner says in her petition.
Zellner has disclosed 220 pages of the petition on her website—read them for yourself here.