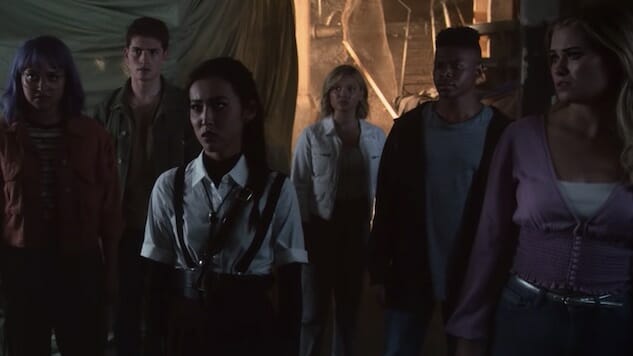 Hulu's original series Marvel's Runaways will end with its forthcoming third season.
The show, which first aired in 2017, is based on the Marvel comic book series of the same name, which follows six super-powered teenagers who are fighting against a cult that includes their parents. The television adaptation was developed by The O.C. and Gossip Girl's Josh Schwartz and Stephanie Savage.
The show's Season 3 synopsis reads:
The Runaways frantically search for their captured friends Chase, Gert and Karolina. The kids go head to head with an unstoppable enemy who has targeted Leslie—or more accurately, the child she's carrying. Nico draws them all into a dark realm where its ruler Morgan le Fay, played by Elizabeth Hurley, is much more nefarious than anyone the kids have yet to face.
A Hulu press release also promises:
After evading corrupt parents, battling powerful aliens and coming face-to-face with the world's most powerful sorceress, the conclusion to this epic saga will leave no stone unturned.
The trailer is packed with suspense, with le Fay dramatically proclaiming, "This world will soon be ours."
The ten-episode finale of the show will be available on Hulu on Dec. 13. Watch the trailer below.