Mindhunter's Final Trailer Is Set to Talking Heads' "Psycho Killer"
Images via Netflix/YouTube
TV
Video
Mindhunter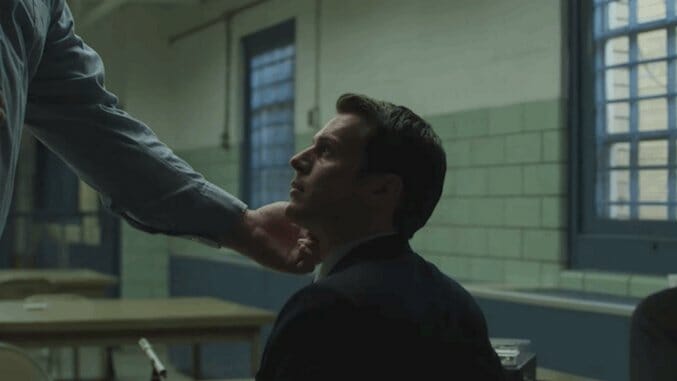 Netflix has dropped what we presume to be the final trailer for their original series Mindhunter, and it's pretty unsettling. Set to Talking Heads' "Psycho Killer" (which, like, maybe a little on the nose there), the trailer mostly just teases us with information we already knew: a lot of familiar soundbites debating the morality of "understanding" serial killers, plus some new ones from the serial killers themselves. Pretty fun, all in all, but then, we're suckers for anything that uses a song from Stop Making Sense.
The series, which stars Jonathan Groff and Holt McCallany as two FBI agents interviewing serial killers in jail to understand how their minds work, is produced by David Fincher and Charlize Theron.
All episodes of Mindhunter will be released on Oct. 13 (this Friday). You can watch the series' previous trailer here.