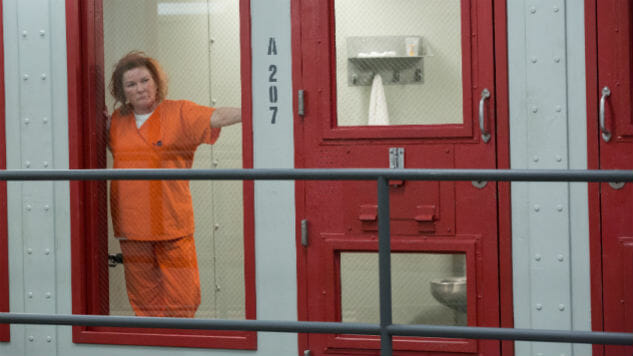 The ladies of Litchfield are back in a new trailer for the sixth season of Orange Is the New Black, and in a shocking development, prison looks as un-fun as ever—well, aside from some Luschek-led aerobics sessions, that is.
Season 6 picks up one week after the emergency response team stormed last season's prison riot, with our favorite felons (minus Alex, noticeably) being shipped off to maximum security. The trailer shows the women stripped of their former alliances and forced into new ones via the power dynamics, uniform colors and cellblock beefs that dominate their not-so-hospitable new home.
Eager to press charges for the riot, the Litchfield authorities pressure the women to take plea deals and turn on each other. It's a literal prisoner's dilemma as the women consider their loyalties, and Suzanne, head in hands, says what we're all thinking: "Navigating adult female friendships is so complicated."
Season six of OITNB will be available to stream July 27. Watch the new trailer below, and read our review of last season's finale here.