Watch Jason Bateman Descend Further into Criminality in New Ozark Trailer
Photo by Jackson Davis/Netflix
TV
Video
Ozark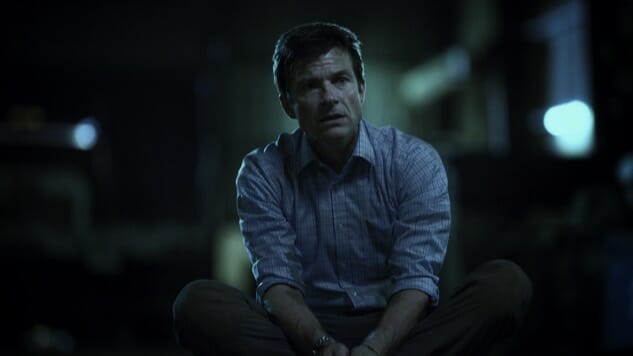 While Better Call Saul manages to soothe some of the ache left by Breaking Bad's conclusion a few years ago, Jason Bateman's forthcoming Netflix series, Ozark, looks to take up that mantle even more directly. While Bateman may not sport the vicious growl of Bryan Cranston, in the most recent trailer, Bateman still convincingly gives off the same sort of everyman criminal vibe. Bateman's character provides for his family as a money launderer for the mob. This continues Bateman's recent trend playing villains, as seen in movies like The Gift and Central Intelligence.
The new trailer, like the teasers before it, reveal a dark, twisting show with murders and lies at every turn. People are dropped off of buildings and smashed with beer bottles, family members straight-up punch each other and men in collared shirts are blown away at point-blank range. It's an intense clip that hopefully points to a show worthy of filling that Walter White-sized hole in all of us.
Watch the ridiculously intense trailer above, and be sure to rewatch the show's first teaser here.