Paste Power Ranking: The 5 Best TV Shows on Right Now, from As We See It to The Afterparty
Illustration by Christine Fernando
TV
Lists
Power Ranking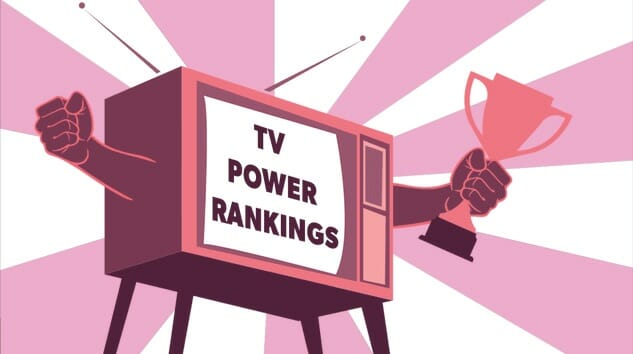 The end of January saw the premiere of several new shows, including The Woman in the House Across the Street from the Girl in the Window, which is too many words for a title even if it is a spoof. We also welcomed back a few returning shows for new seasons (Resident Alien, Snowpiercer). But comedy is the name of the game this week, as the Power Ranking honors the shows that made us laugh the most (with a few emotional shows thrown in, of course, because balance is key).
The rules for the Power Rankings are simple: Any current series on TV qualifies, whether it's a comedy, drama, news program, animated series, variety show or sports event. It can be on a network, basic cable, premium channel, Netflix, Amazon, Hulu, YouTube or whatever you can stream on your smart TV, as long as a new episode was made available the previous week (ending Sunday) —or, in the case of shows released all at once, it has to have been released within the previous four weeks. The voting panel is composed of Paste Editors and TV writers with a pretty broad range of tastes.
Honorable Mention: The Book of Boba Fett (Disney+), The Gilded Age (HBO), Resident Alien (Syfy), All Creatures Great and Small (PBS)
5. Abbott Elementary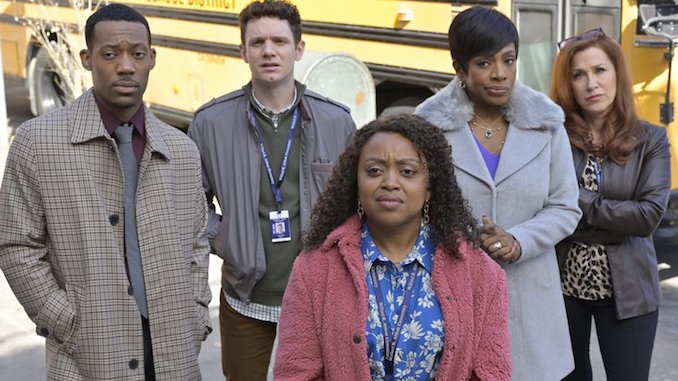 Network: ABC (Hulu the next day)
Last Week's Ranking: 4
This Week: Jacob got roasted, much to our delight
The best new network show of the season is already delighting viewers and dominating 2022. Quinta Brunson writes, executive produces, and stars in this ABC comedy inspired by her mother's experience as a teacher in the Philadelphia public school system. The show is both hilarious and poignant as it lays bare the inequities in public education both for the children and those who are dedicated in their profession to enriching their lives. Keep an eye out for Tyler James Williams as a substitute and Sheryl Lee Ralph as the veteran teacher who has seen it all. —Amy Amatangelo
---
4. The Righteous Gemstones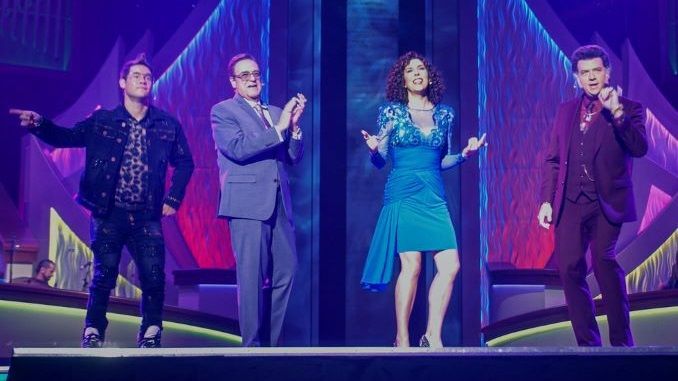 Network: HBO
Last Week's Ranking: Honorable mention
This Week: A delightful and captivating flashback shed light on the past
Since launching on HBO in 2019, The Righteous Gemstones has felt like a Southern analogue to Succession. It's a show about a powerful man and shameless bastard whose three spoiled children squabble over who gets to rule his empire when he's gone, only it's riffing on Jim Bakker and Jerry Falwell instead of Rupert Murdoch. The Gemstones have been frauds and hypocrites from the start, but season two digs into the violent origins of their rise to power, and how that violence threatens them decades later.
I don't mean to make Gemstones sound too serious, of course. This is a show that turns the potential death of a major character into a mass barfing scene that'd make Stand By Me proud. It's as brash, vulgar, and absurd as Danny McBride's earlier HBO shows, as anybody who watched the first season of Gemstones can attest. But like Eastbound & Down and Vice Principals, no matter how ridiculous Gemstones gets, it still somehow makes you care about its destructive, cartoonish characters, exploring the fear, desperation, and sadness that drive them. The shows masterfully combines the outsized and the subdued, contrasting broad, loud, propulsive comedy with surprisingly nuanced characterizations and a believable setting. The Righteous Gemstones Season 2 preserves that delicate balance, and also has pro wrestling, too. How could it get any better? —Garrett Martin [Full Review]
---
3. Single Drunk Female
Network: ABC (Hulu the next day)
Last Week's Ranking: 1
This Week: Ally Sheedy is wonderful
In Simone Finch's comedy series Single Drunk Female, Samantha (Sofia Black-D'Elia) is forced to move back to Boston and live with her mom Carol (Ally Sheedy) after her public intoxication at work leads to a criminal conviction. Once home, she must confront the fact she is an alcoholic, albeit one who has functioned for years. She needs a job and a sponsor. And, she needs to own up to the mistakes she's made. The result is a series that blends humor with a raw and honest look at addiction. Sheedy is fantastic as a mom who loves her daughter but makes a lot of mistakes in her efforts to support her, while Black-D'Elia shines as a woman who continues to make frustrating choices even though she wants to do better. —Amy Amatangelo
---
2. As We See It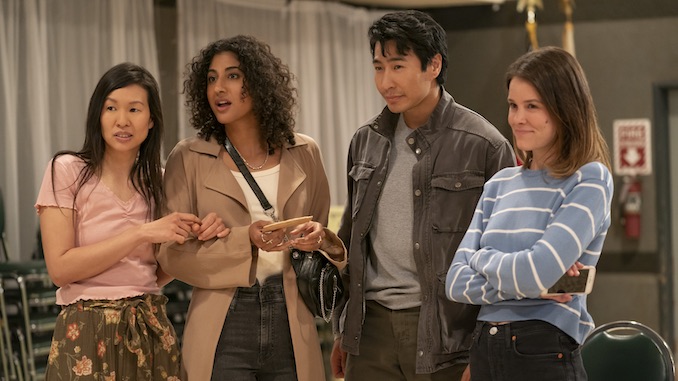 Network: Amazon Prime Video
Last Week's Ranking: 5
This Week: A compelling series that lets people with Autism speak their truth
As We See It, executive producer Jason Katims' Prime Video dramedy, is a refreshing take on both the coming-of-age story and on TV's depictions of people on the Autism spectrum. Led by a cast of actors who have ASD, the series doesn't sugar-coat the disorder or coddle the three main characters. It shows them falling in love, making mistakes and learning how to navigate careers and friendships. And while these characters may struggle to find their places in a neuro-typical world, viewers without ASD may find that the challenges the trio face aren't that different from theirs. —Whitney Friedlander [Full Review]
---
1. The Afterparty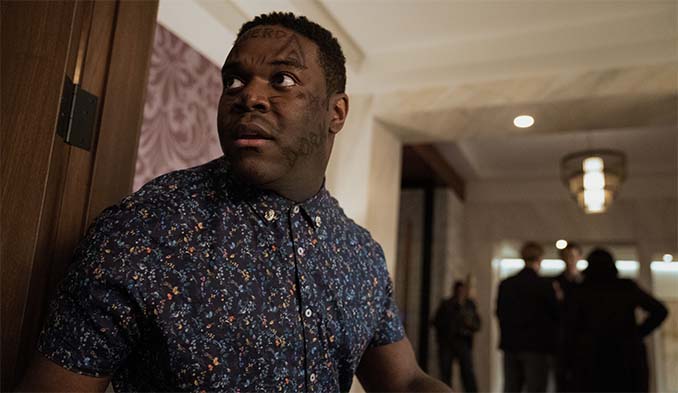 Network: Apple TV+
Last Week's Ranking: Not Eligible
This Week: A fun start to a murder mystery that skillfully blends genres
If I can only use one word to describe Christopher Miller's genre-defying murder mystery The Afterparty, it's "super-freaking-fun." The eight-episode first season follows the investigation of a high-profile murder that occurs at a high school reunion afterparty. Each episode is a retelling of the night's events as viewed through the lens of a different popular film genre that corresponds to the perspective and personality of the person being interrogated. The result is a series that both operates within and pokes fun at the tropes of not just the formulaic murder mystery, but also romantic comedies, psychological thrillers, musicals, and high school movies. It's not a terribly deep show, but with a cast filled with actors and actresses who are often the funniest and best parts of every project they're in, it's an exceptionally good time from start to finish. [Full Review] —Kaitlin Thomas
---
For all the latest TV news, reviews, lists and features, follow @Paste_TV.