Paste's Power Rankings: The 10 Best Shows on TV Right Now
Week of 3/11/2019
Header photo: IFC
TV
Lists
power rankings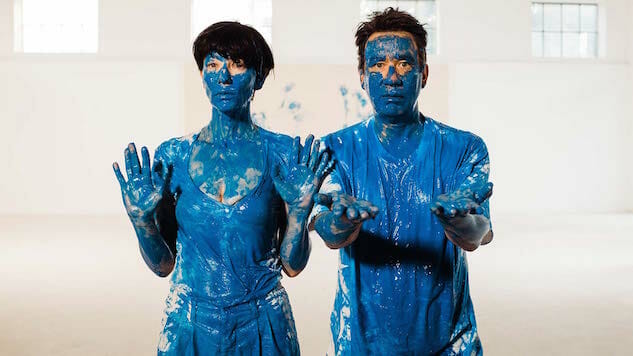 Though none of the titles on this week's Paste Power Rankings hold a candle to the meta-season of American Crime we're imagining about the college admissions scam unfolding in today's news, it's still a very strong field, led by one of the more formidable pieces of broadcast journalism to come down the pike in some time. Don't worry, though—it's not all so serious. We've also got a brilliant spoof of performance artist Marina Abramovi?, a hilarious take on "Instagays," and a fond farewell to a beloved character. The only crime here is not scrolling down to see the whole list.
The rules for this list are simple: Any series on TV qualifies, whether it's a comedy, drama, news program, animated series, variety show or sports event. It can be on a network, basic cable, premium channel, Netflix, Amazon, Hulu, YouTube or whatever you can stream on your smart TV, as long as a new episode was made available the previous week—or, in the case of shows released all at once, it has to have been released within the previous six weeks.
The voting panel is comprised of Paste editors and TV writers with a pretty broad range of tastes. We're merciless: a bad episode can knock you right off this list, as much good TV is available right now.
Honorable Mentions:
After Life, Better Things, Corporate, One Day at a Time, The Umbrella Academy, You're the Worst
10. Lorena
Network: Amazon Prime Video
Last Week's Ranking: 7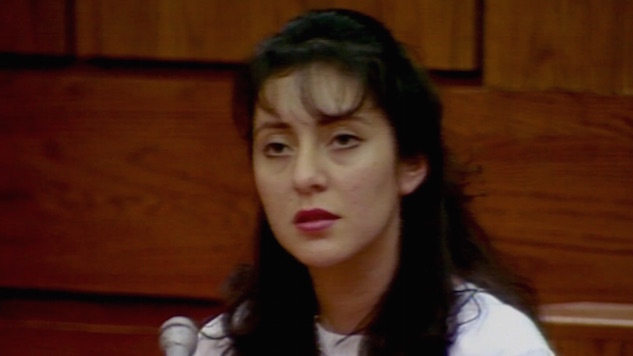 "The p-word," to quote John Wayne Bobbitt's urologist (of all people), is a microcosm of the case, itself a microcosm of its cultural moment. The discomfort journalists, police officers, attorneys, and, yes, doctors evince in the series, faced with the very word "penis," anatomizes the political atmosphere in which the Bobbitts grabbed hold of the American imagination—and, indeed, our own. By the midpoint of the first episode, Lorena laces together patriarchal mores, the media circus, and the limits of the law into a damning portrait of a nation so ill-equipped to deal with the substance of the case that it turned instead to the adolescent humor of Saturday Night Live, David Letterman, and Robin Williams. In an archival clip from Jenny Jones, John Wayne's brother, Todd Biro, claims that he'd have killed Lorena if he'd had the chance, and the camera captures a man in the audience, applauding vigorously, as the woman seated directly in front of him stares into the distance, bemused. Cut to: Surgeon General C. Everett Koop calling violence against women "an overwhelming moral, economic, and public health burden." Cut to: Anita Hill testifying against Supreme Court nominee Clarence Thomas. Cut to: the acquittal of political scion William Kennedy Smith in a highly publicized Palm Beach rape case, and, around the same time, the explosion of the Tailhook scandal, in which more than 100 Navy and Marine Corps officers were accused of committing sexual assaults during a four-day conference in Las Vegas. Down to multiple on-camera interviews, with the Bobbitts' neighbors and others, in which the subjects describe their personal encounters with domestic violence, Lorena picks at the scab of "sensational" stories and finds a raw and bloody scourge. —Matt Brennan (Photo: Amazon Prime Video)
9. American Gods
Network: Starz
Last Week's Ranking: Ineligible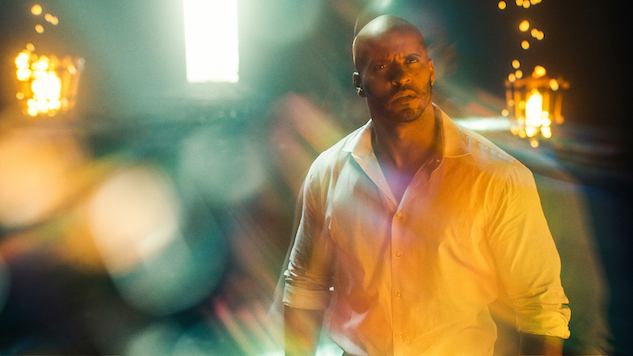 American Gods has gone through several major transitions since Season One. Showrunners Bryan Fuller and Michael Green were fired, and another showrunner, Jesse Alexander, was hired and subsequently sidelined. With all the moving parts behind the scenes, it will be interesting to see how this season compares with what came before. The first season was so stylized and meandering, with its tone jumping from horror to romance to adventure faster than Shadow can pick a lock. It seems like it will be difficult to follow that tough balancing act. Still, the first episode of Season Two doesn't really show any cracks. Wednesday (Ian McShane), Shadow (Ricky Whittle), Laura (Emily Browning) and Mad Sweeney (Pablo Schreiber) head to Wisconsin's House on the Rock, which holds a hodgepodge of weird exhibits, including the world's largest indoor carousel. Wednesday has chosen this house of oddities for a meeting with the old gods to try to sell them on a war to defeat the new gods. But the celebration of common purpose that follows is interrupted by a very American tragedy: Mr. World (Crispin Glover) orders someone to open fire on the restaurant, killing Zorya Vechernyaya (Cloris Leachman). American Gods may be moving into a new phase of its storytelling, but it looks like it won't stop picking at America's wounds. —Rae Nudson (Photo: Starz)
8. Workin' Moms
Network: Netflix
Last Week's Ranking: 6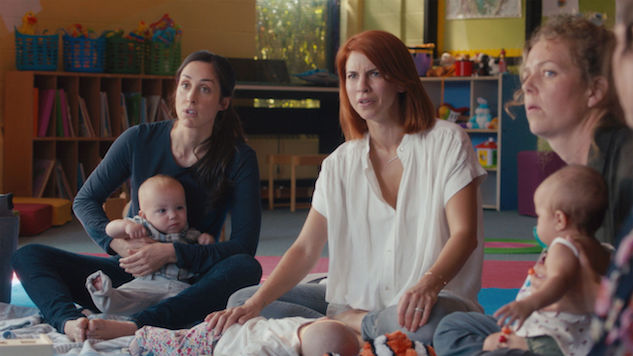 Workin' Moms, a Canadian sitcom created by and starring Catherine Reitman is about a group of mothers (some very new, some experienced) and their various issues and hurdles as, well, working moms. These women—Kate (Reitman), Anne (Dani Kind), Jenny (Jessalyn Wanlim), and Frankie (Juno Rinaldi) are the series regulars—come together in a "mommy and me" group led by the eccentric and oft-ignored Val (Sarah McVie), nearing the end of their maternity leave and ready to get back to work. But you don't need to be a mother to relate to Workin' Moms: The series asks the eternal bullshit question, "Can women have it all?," but it does so to address why the question is bullshit in the first place. In fact, instead of being about women's rage, the series is specifically about the mountains of bullshit women wade through every day. In effect, Workin' Moms is the honest version of Bad Moms: It's not that the moms in Workin' Moms no longer give any fucks, but it features a freeing, cathartic sense of nonconformity. —LaToya Ferguson (Photo: CBC via Netflix)
7. Brooklyn Nine-Nine
Network: NBC
Last Week's Ranking: 5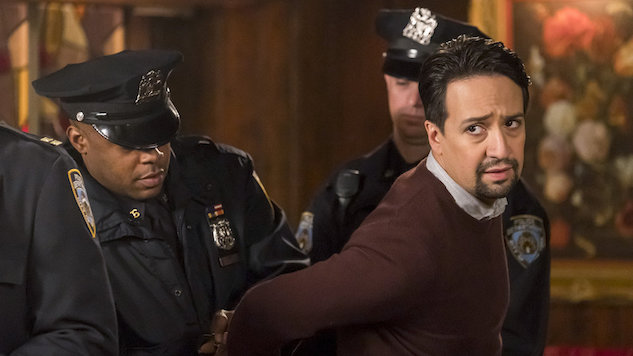 Sometimes stunt casting is so perfect that you forget it's stunt casting. Lin-Manuel Miranda stopped by the Nine-Nine as Amy's (Melissa Fumero) too-perfect brother, David. I had never realized how much Fumero and Miranda look alike, and the Hamilton star hilariously leaned into the annoyingly good sibling motif. (For instance, he doesn't drink coffee because he respects his body too much.) Amy's giddy delight at her brother's misfortune also showed a new side to the similarly perfect Amy.
Meanwhile, Boyle (Joe Lo Truglio) tried to get Terry (Terry Crews) and Holt (Andre Braugher) to go undercover as a perp in a holding cell. Holt gave himself a "Dickensian" back story and kept referring to himself as "nefarious." It's worth watching the episode just to see Holt talk about a woman's breast. Over six seasons, Braugher has truly perfected Holt's confident awkwardness.
The episode is one more example of how the comedy is not throwing away its shot after being saved from cancellation by NBC. —Amy Amatangelo (Photo: Ron Batzdorff/NBC)
6. The Magicians
Network: Syfy
Last Week's Ranking: Not ranked

Four seasons into Syfy's The Magicians, the series gets self-reflective with an existential conundrum: Who in the actual world is it about anymore, anyway? It's rare to hear honest questions raised out of curiosity, rather than winking, nudging attempts by showrunners to course-correct narratives long gone off the rails. Rarer still is the context it's raised in. It's valid to identify Quentin Coldwater (Jason Ralph) as a hero, but this week's episode, "The Side Effect," reminds the audience he isn't the only one, and that The Magicians isn't even about him. Yes, Season Four puts special emphasis on his dual griefs, but Quentin isn't the star of the show. He's one participant among a sea of participants, and if you can't accept that, you're likely suffering a case of white male protagonism, a nifty diagnosis coined by Penny (Arjun Gupta) in the opening scene. —Andy Crump (Photo: Eric Milner/SYFY)
5. Shameless
Network: Showtime
Last Week's Ranking: Not ranked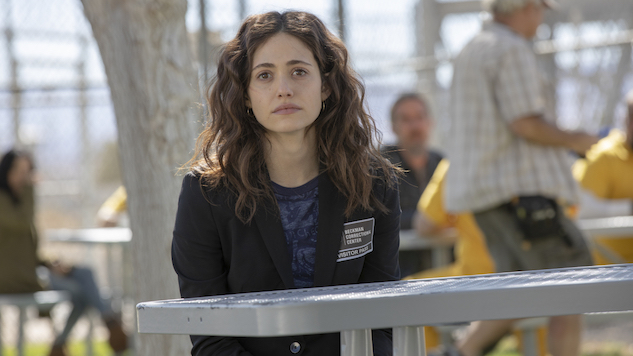 When Shameless star Emmy Rossum announced last fall that she'd be leaving the long-running Showtime dramedy, fan speculation grew as to how her de facto matriarch Fiona Gallagher would exit the series. Would she end up in the slammer again, after her past felony conviction? Would her questionable choices in men finally bring her down? (Her counterpart on the British original departed by running off with her scheming boyfriend.) Would she bottom out after playing it too fast in the Chicago real estate market? Nope. Instead, Fiona took the advice of the attorney overseeing her latest scrap to "leave this South Side hood-rat crap behind [her] and get on with being an adult" and the blessing of her incarcerated brother, Ian (Cameron Monaghan), to "go as far away as [she] can and don't ever look back." Then she packed a bag, left part of a recent windfall for her single-mom sister, Debbie (Emma Kenney), and took her first plane ride ever (to a destination purposely left vague).
Although she didn't stick around for a proper sendoff from her friends and other relatives, she did get to have one last row with her neglectful, addict father, Frank (William H. Macy). When he's too proud to concede that she raised her siblings when he and her mother couldn't and wouldn't—merely saying that she "helped"—Fiona keeps her cool. "I did it all, Frank," she tells him, before signing off: "See ya around, Frank." Bye, Fiona. We hope you have the life that you never got the chance to live. —Whitney Friedlander (Photo: Paul Sarkis/SHOWTIME)
4. The Other Two
Network: Comedy Central
Last Week's Ranking: Not ranked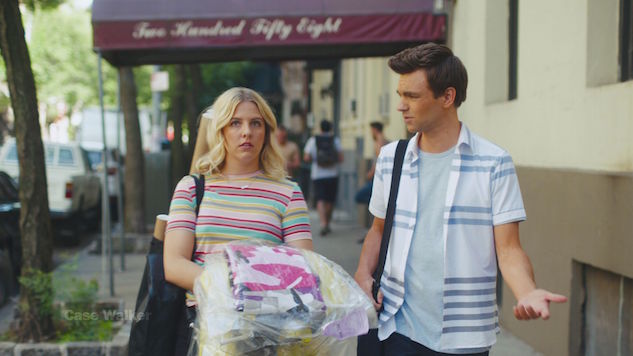 Though I regret sleeping on The Other Two, Comedy Central's hilarious freshman comedy about the older siblings of a YouTube star-turned-teen idol, I'm pleased as punch that "Chase Gets a Nosebleed"—a.k.a. the Instagays episode—is the occasion for its Power Rankings debut. Centering on a series of escalating set pieces—late-night pool party; church photo shoot (in red speedos); long hike in animal onesies—by which Cary (Drew Tarver) hopes to befriend a quartet of well-muscled influencers and increase his own follower count, "Chase Gets a Nosebleed" is so precisely pitched at me that I feel as if I imagined it during a night terror. From the new Ryan Murphy series Cary's hoping to land a part in (American Crime Story: Hot Coffee, about the McDonald's coffee burn victim) to the Instagays' overestimation of his comic chops ("Cary, you're literally Amy Schumer") and his acting teacher's advice ("Listen, class. To win awards, you must do gay sex scenes."), I was laughing so hard I barely noticed that the B-plot, involving Heléne Yorke's Brooke on a row of awful dates, is not The Other Two's best stuff. —Matt Brennan (Photo: Comedy Central)
3. Now Apocalypse
Network: Starz
Last Week's Ranking: Ineligible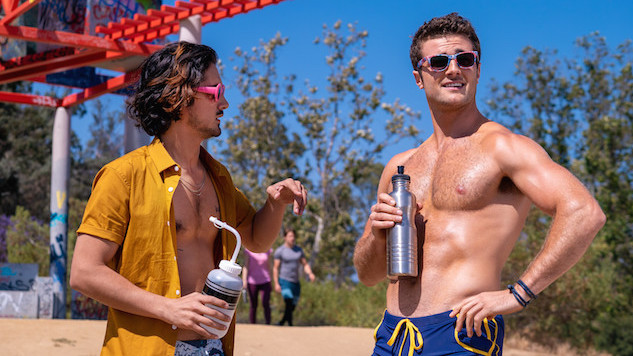 Though it presents complications soon enough, this pleasure principle is the guiding force of Now Apocalypse, Gregg Araki and Karley Sciortino's twisted, thirsty Odyssey, their masterpiece of comic kink. It opens on our hero, Ulysses (Avan Jogia), following the noise of a man's moans into an abandoned building, lit in lurid purplish-pinks: "I often find myself in these situations where my heart's pounding so fast I can barely breathe," he explains in voiceover, "and I can't tell if it's excitement, or terror, or both." As he rounds the corner, the camera glimpses a rocking, thrusting silhouette, and Uly recoils in horror—before the picture cuts to an anonymous L.A. apartment, his face contorted in orgasm as his playmate cries "Harder! Harder!" from his all-fours perch on the bed. By the time Uly escapes the man's husband, tossing his condom in the bushes while he hikes up his pants, Now Apocalypse has already emerged as TV's most gloriously frank depiction of sex and its unorthodoxies: the monstrous configuration of bodies in motion, the unavoidable humor of our expressions and sounds, the cataclysmic intensity of a truly great fuck. —Matt Brennan (Photo: Starz)
2. Documentary Now!
Network: IFC
Last Week's Ranking: 3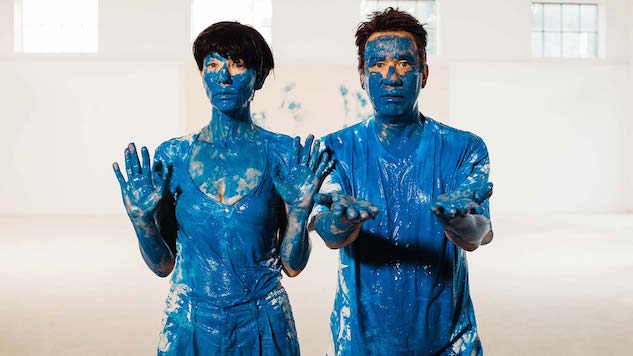 First things first: Documentary Now!'s impeccable send-up of The Artist Is Present, starring Cate Blanchett (let's start the chant now: Emmy! Emmy!) as performance artist (and Marina Abramovi? avatar) Izabella Barta, is one of the flat-out funniest TV episodes I've seen in a long, long time. Cate Blanchett in a clothes dryer ("Gender Roles on Spin Cycle," 2005)? Cate Blanchett as a coat rack ("Coated Spirit," 1970)? Cate Blanchett on all fours, lapping milk from a saucer and moaning "I am human" while a cat watches from the sofa, perched next to a glass of red wine ("Domesticated," 1977)? Check, check, and check. Inside its broad-strokes gags about art-world excess, though, "Waiting for the Artist" is also a remarkable, sly satire of the sexism that continues to hold away among our most powerful cultural arbiters, from critics and curators to Izabella's own, dreadfully lazy collaborator, Dimo (Fred Armisen). The satisfied smile that spreads across Blanchett's face as the final twist lands is a perfect turn of the screw for one of my favorite TV episodes of the year so far. —Matt Brennan (Photo: IFC)
1. CBS This Morning
Network: CBS
Last Week's Ranking: Not ranked

No, it wasn't an SNL sketch (though that came later), but CBS This Morning co-host Gayle King's 47-minute interview of the now-indicted R. Kelly saw its subject go to almost parodic extremes. King's calmness was a beautiful, graceful counterweight to Kelly's bombastic grandstanding. Her quiet "Robert" was a claim to authority while Kelly's shouted denials echoed the man-child Brett Kavanaugh screaming during his Senate confirmation hearing. It wasn't just an impeccable interview—it was remarkable, symbolic television. Seeing a still from the interview looks like on-the-nose marketing material for a play "about the era we live in," but in motion, the interview's natural tension distilled a battle between a star's entitlement and a journalist's unimpressed diligence. As the long-standing stories about Kelly come to another head thanks to the work of journalists and filmmakers (like those behind Surviving R. Kelly), seeing a black woman hold him accountable—and his reaction—was a necessary and cathartic moment. —Jacob Oller