Paste's Power Rankings: The 10 Best Shows on TV Right Now
Week of 11/19/2018
Header photo: ABC/Kelsey McNeal
TV
Lists
power rankings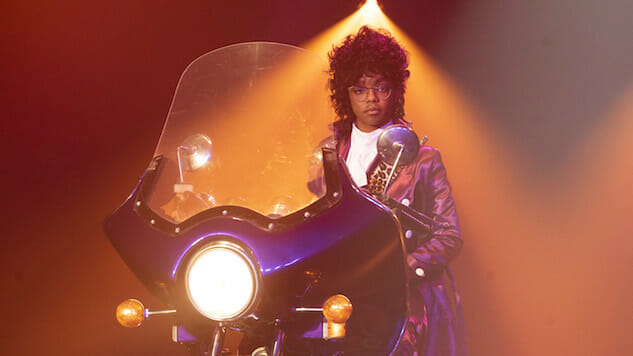 There's plenty of TV to hunker down with this week—enough to keep you occupied from the time the food coma sets in on Thursday evening until work beckons on Monday morning. But even though our latest Power Rankings are dominated by new releases (there are four, all told), it's a veteran marking a major milestone that leads the pack: ABC's black-ish, which used the occasion of its 100th episode to pay homage to Prince, is a sitcom we can all be thankful for. Congratulations!
The rules for this list are simple: Any series on TV qualifies, whether it's a comedy, drama, news program, animated series, variety show or sports event. It can be on a network, basic cable, premium channel, Netflix, Amazon, Hulu, YouTube or whatever you can stream on your smart TV, as long as a new episode was made available the previous week—or, in the case of shows released all at once, it has to have been released within the previous six weeks.
The voting panel is comprised of Paste editors and TV writers with a pretty broad range of tastes. We're merciless: a bad episode can knock you right off this list, as much good TV is available right now.
Honorable Mentions:
Chilling Adventures of Sabrina, Crazy Ex-Girlfriend, Outlander, She-Ra and the Princesses of Power, Shut Up and Dribble, This Is Us
10. Bodyguard
Network: Netflix
Last Week's Ranking: 6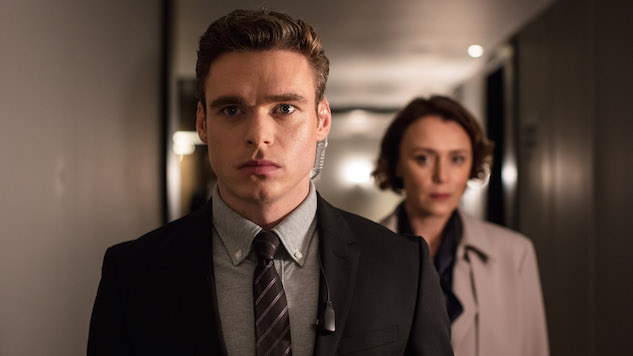 In Jed Mercurio's exquisite actioner, there are no rooftop chases, no ticking clocks, no fisticuffs with the villain's henchmen. Instead, the six-part series finds suspense in watchful camerawork and careful pacing, and it's this thorough control that makes Bodyguard worthy of your next TV obsession: It refuses shortcuts, rejects ellipses, until it approaches the effect of real time. Rather than treat this as a gimmick, though, Mercurio, star Richard Madden, and directors Thomas Vincent and John Strickland use the technique to create potent echoes of protagonist David Budd's torturous vigilance, and indeed the nation's. A veteran of the war in Afghanistan, David receives an assignment to protect Home Secretary Julia Montague (Keeley Hawes), a rising political star with her eye on 10 Downing Street—and a reputation as a national security hardliner. The result is an ingenious layering of form atop function, all within the context of a taut political thriller: The series is less of 24 or House of Cards than Homeland at its most momentous, stripped of all but its hero's ability to see what others miss. —Matt Brennan (Photo: Sophie Mutevelian/World Productions/Netflix)
9. Queen America
Network: Facebook Watch
Last Week's Ranking: Ineligible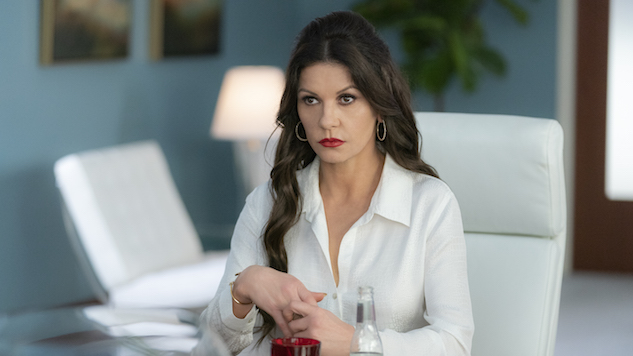 The first three episode of Queen America play very much like the first act of a familiar 90-minute story, reminiscent of Drop Dead Gorgeous or The Bronze. It's not that it does this poorly—if anything, the series shows that creator Meaghan Oppenheimer knows these beats like the back of her hand, and they still land, for the most part. But what defends Queen America's length is the performances, particularly Catherine Zeta-Jones' as pageant coach Vicki Ellis: She's the reason to continue watching, no matter how much you feel you've seen it before. The grace and command she possesses in every scene is truly a joy to watch—making it hit harder in moments when she loses that façade—and the same can be said for Judith Light once she shows up as Regina, Vicki's estranged mentor. (Light also has the best introductory scene in the episodes made available to critics, playing off Zeta-Jones in a way that feels like the first drink of water in the desert.) Both women serve up looks that will last a lifetime, which may be all Facebook needs to sell Queen America to an interested audience. —LaToya Ferguson (Photo: Jessica Miglio/Facebook Watch)
8. The Cry
Network: Sundance Now
Last Week's Ranking: 5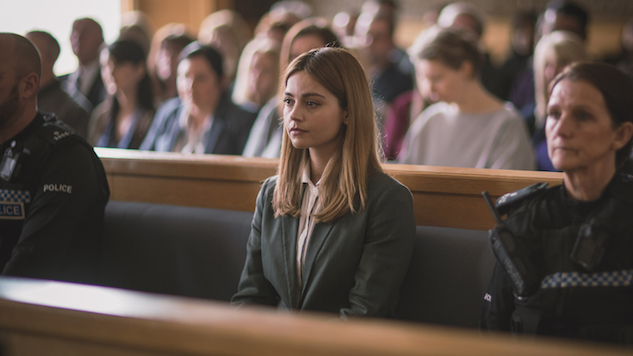 The four hours of The Cry cut back and forth relentlessly, chopping past and present narratives into spliced, stochastic and muddled webs of connected moments. It takes a few minutes to get your footing and, while this could have been an on-the-nose flop as a technique, it's not. It's brilliantly done and highly evocative of the bizarre, flashback-riddled, lost-time landscape of trauma. Joanna (Jenna Coleman) is the young mother of a colicky newborn. Her husband, Alistair (Ewen Leslie), wants to go from Scotland to his childhood home, outside Melbourne, where his first wife has absconded and "stolen" his teenage daughter, Chloe (Sophie Kennedy Clark), after their marriage fell apart. The day Alistair and Joanna arrive, after a harrowing flight with a shrieking baby and a cabin full of resentful co-passengers, they make a pit stop at a convenience store and, after leaving the car unattended for just a minute, find the baby is not in the car seat. The psychological thriller is definitely not just for people who need re-schooling on "gaslighting," an abnormal psychology term that's been abused in a pathology-obsessed and relentlessly finger-pointing cultural moment, but for sure it can also do that for you. This excruciating breakdown of a toxic marriage will keep most people on the edges of their chairs. —Amy Glynn (Photo: Sundance Now)
7. Homecoming
Network: Amazon Prime Video
Last Week's Ranking: 4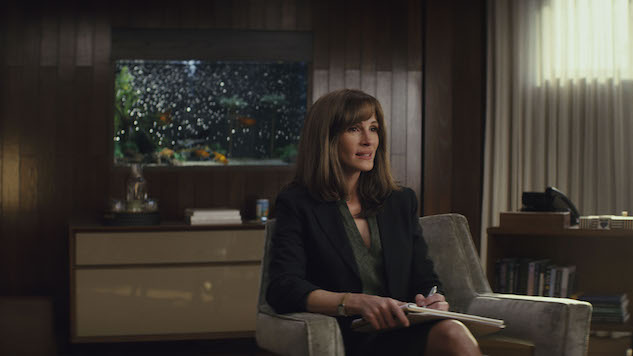 Walter Cruz (Stephan James) is a young veteran who, along with his friend Shrier (Jeremy Allen White) and a few dozen more, has checked into the Homecoming facility to help adjust to civilian life. And it's weird. Things are off, but we can't really put our fingers on why. We also meet Julia Roberts' Heidi Bergman, Walter's caseworker, who immediately appeals to our need for stability—until we realize, thanks to a multi-year flash forward where she's working as a waitress with only fuzzy memories of Homecoming, that she's not stable at all. What the hell happened between now and then? And, wait, what exactly was going on then, anyways? Directed by Mr. Robot's Sam Esmail, Amazon Prime's Homecoming is a blessed 10 half-hour episodes. That alone should be enough to get you in the door. What will keep you there is a stunning story of purpose, justice, and the work ethic that powers both the evil of America and the forces trying to save it. You will be sucked into one of the year's most compelling mysteries. —Jacob Oller (Photo: Tod Campbell/Amazon Prime Video)
6. Sally4Ever
Network: HBO
Last Week's Ranking: 2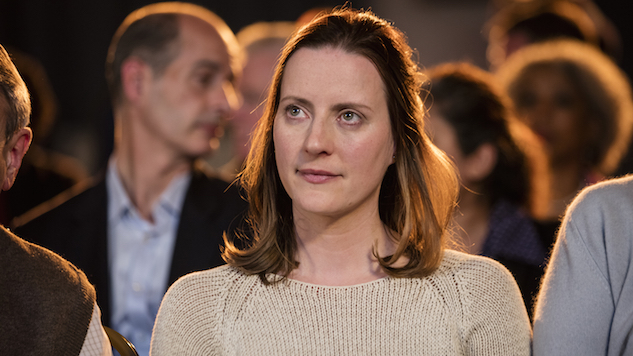 Sally4Ever might be the funniest TV series of 2018. I realize that's a bold statement to make for any series, especially this early into its existence, but when it comes to the work of comedy writer/director/actress Julia Davis, it's best not to bet against her. From Human Remains to Nighty Night to the original version of Camping, Davis' approach to comedy—through the lens of humanity's much less flattering sides—is always dreadfully funny. Just as It's Always Sunny in Philadelphia's 13th season somehow ended with one of the most poignant, emotionally affecting sitcom moments of all time, Sally4Ever is a comedy that says nothing can ever truly be poignant, because all people are terrible. Every single one of them. (It's a sentiment that means her comedy isn't exactly for everyone.) Basically, it's the opposite of The Good Place: Nothing's sacred to Julia Davis, even when the characters she writes—especially the ones she plays, like Emma here—somehow think every dumb thing they say and do is. —LaToya Ferguson (Photo: Courtesy of Sky)
5. The Little Drummer Girl
Network: AMC
Last Week's Ranking: Ineligible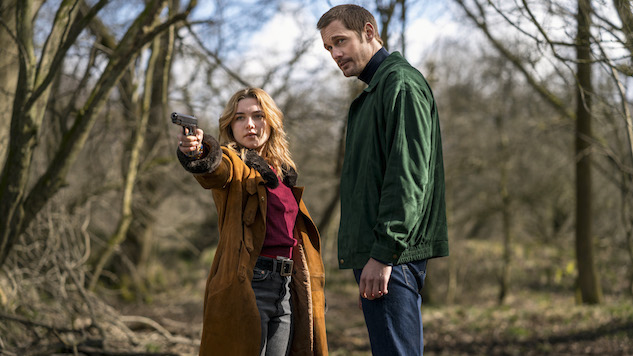 In The Little Drummer Girl, Florence Pugh plays Charlie, a young actress whose predilection for storytelling and deception makes her a great actress and a perfect candidate for espionage work. Director Park Chan-wook, the mastermind behind The Handmaiden, Oldboy, and Sympathy for Mr. Vengeance, is an equally perfect candidate for putting it together: The South Korean filmmaker makes his TV debut by engaging his powerful grip on the viewer's sympathetic eye across different perspectives, layers, and schemes, both narrative and visual. What kicks off with a bombing, investigated by spy leader Kurtz (Michael Shannon, whose gruff brilliance finds an amplifying admirer in Park), soon becomes a viney erotic thriller between Charlie and an Israeli spy named Becker (Alexander Skarsgård), who is Kurtz's weapon of choice for pulling the new recruit into their anti-terrorist work. —Jacob Oller (Photo: Jonathan Olley/AMC/Ink Factory)
4. The Good Place
Network: NBC
Last Week's Ranking: Not ranked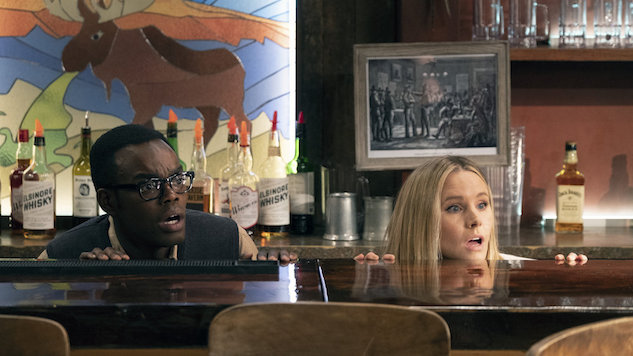 After a week's absence from the list, The Good Place comes back absolutely swinging. Not only did "Don't Let the Good Life Pass You By" feature a devastatingly tender cameo from the ever-terrific Michael McKean as an older Doug Forcett, which in turn triggered a charming giddiness from Michael (Ted Danson) and Janet (D'arcy Carden) as they fanned out over meeting the one human who figured out the Good Place/Bad Place system (after that one mushroom trip back in 1972), it also metamorphosed in its final minutes into a heart-pounding, honest-to-Bourne action set piece—all while expertly skewering the concept of moral utilitarianism. And then, in the final second, it threw the still-gelling Soul Squad into an entirely new, entirely unpredicted space that probably (though not necessarily permanently?) means they all died—and it was great. Yep, that's our beloved weirdo moral philosophy sitcom, where death is the punchline, and nothing is at it seems. —Alexis Gunderson (Photo by: Colleen Hayes/NBC)
3. My Brilliant Friend
Network: HBO
Last Week's Ranking: Ineligible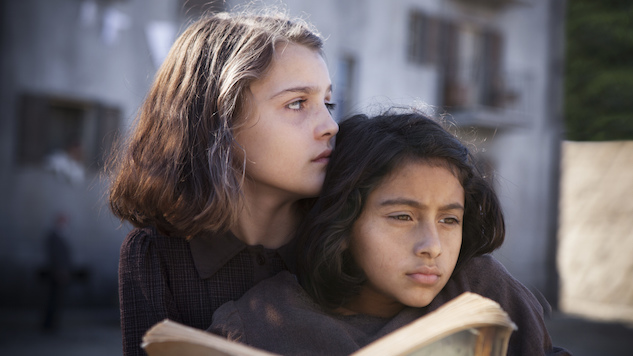 Arguably, the full sense of a novel like Elena Ferrante's My Brilliant Friend cannot fully be translated to the screen, but HBO's new series certainly nails its sensibility. A wise, tense, layered anatomy of an influential friendship, it follows Elena Greco (Margherita Mazzucco in childhood; Elisa Del Genio as a teenager) and Lila Cerullo (Ludovica Nasti and Gaia Girace) through working-class 1950s Naples, exploring education and class mobility, sexual coming of age, violence and oppression, competition and jealousy, admiration and love. Lingering pacing and beautifully rendered period detail will interest fans of the book as well as those unfamiliar with it. And if you happened not to spend part of your childhood bewitched by a weird, precocious, possibly slightly dangerous friend, this is a pretty strong example of what it feels like. —Amy Glynn (Photo: Eduardo Castaldo/HBO)
2. Escape at Dannemora
Network: Showtime
Last Week's Ranking: Ineligible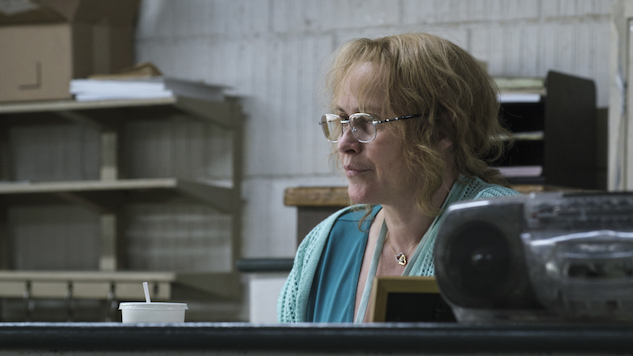 In the summer of 2015, two inmates escaped a prison in upstate New York, aided by an employee they were both sleeping with. The story was instantly tantalizing and captivating. After all, lust and deceit are the foundation of many a TV series, and a prison ménage à trois is a story begging to be told. Imagine what the Hallmark Channel or Lifetime would do with this story. Thankfully, executive producer and director Ben Stiller took it on instead. His version of Richard Matt (Benicio del Toro) and David Sweat (Paul Dano) tunneling their way out of Clinton Correctional Facility with the help of tailor shop supervisor Tilly Mitchell (the transfixing Patricia Arquette) is harrowing, realistic, bleak and depressing. This prison break isn't Prison Break. —Amy Amatangelo (Photo: Chris Saunders/SHOWTIME)
1. black-ish
Network: ABC
Last Week's Ranking: Not ranked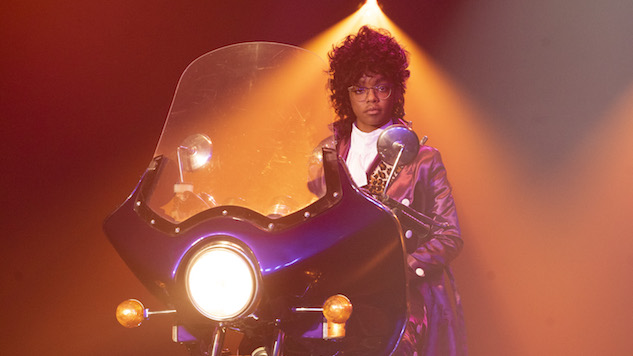 The mere fact that a TV show makes it to 100 episodes should not be overlooked. The fact that the show in question happens to be one of the most risk-taking and strong-voiced series on broadcast TV? Oh oh! Let's go! Black-ish's decision to make its centenary program a stand-alone piece that teaches an appreciation for the late singer Prince allowed this year's co-showrunners, Kenny Smith and Jonathan Groff, to continue the mission statement that creator Kenya Barris set out from the pilot episode: They were able to tell the story of how artists have routinely gotten around (and taunted) prejudices about race, sexuality and more under the guise of teaching two of the family's youngest children the importance of the Purple One during their own sexual awakenings. The fact that everyone got to wear tight pants, vibrant prints and perhaps even ride a motorcycle is simply a bonus. —Whitney Friedlander (Photo: ABC/Kelsey McNeal)