The 12 Best Quotes on TV This Month
August 2018
Header photo: HBO
TV
Lists
Quotations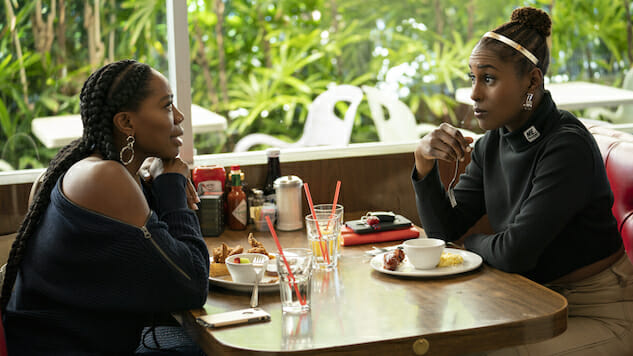 Well, my friends, summer is coming to an end. And so we say goodbye to some of our favorite summer series (hope it's not forever, Trial & Error), hello to some returning friends (yay, Molly and Issa!), and welcome some new shows onto our schedules (what's up, Lodge 49?). This month's quotes made us fall in love with rom-coms again (To All the Boys I've Loved Before, sigh) and completely freaked us out (we are still recovering from Sharp Objects).
Once again, we've polled our trusty TV team for their favorite quotes. And remember, if you hear a great quote, tweet me at @AmyTVGal or email me at [email protected], and you might see it here next month. One note: As we do with our weekly power list, streaming shows that debut all at once are eligible for six weeks.
Enjoy your last few days of summer!
Insecure
"I'm on some 'know better, do better' shit." Molly (Yvonne Orji) to Issa (Issa Rae) after returning from her vacation to start her new job in "Better-Like" (Episode 3.01).
To All the Boys I've Loved Before
"I'd always fantasized about falling in love in a field, but I just never thought it'd be the kind where you played lacrosse." Lara Jean (Lana Condor).
Younger
"Have they seen you in daylight?" Caitlin (Tessa Albertson) to Liza (Sutton Foster) upon learning her mother has been pretending to be in her twenties in "Girls on the Side" (Episode 5.10).
Lodge 49
"It was perfect, but I didn't realize it was perfect until later." Dud (Wyatt Russell), eulogizing his late father by describing an afternoon spent together—blue surf, clean pool, hot grill, cold beer—in "Corpus" (Episode 1.03).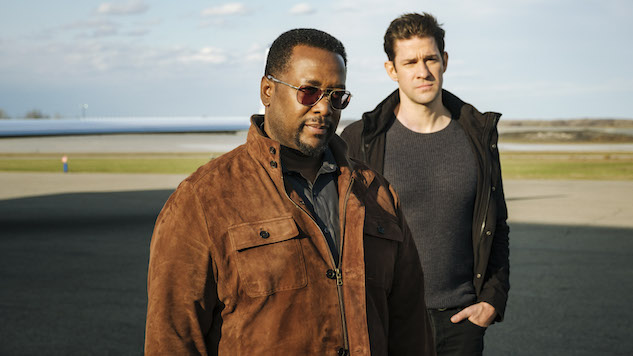 Alone Together
"Do you know street rules? You look like you only know cul-de-sac rules." Esther (Esther Povitsky) to Benji (Benji Aflalo) in "Pootie" (Episode 2.01).
Tom Clancy's Jack Ryan
"I could have stopped him." Jack (John Krasinski) to his boss James Greer (Wendell Pierce) about a terrorist attack.
"Oh really? You have a cape on under that shirt?" Greer's response in "End of Honor" (Episode 1.05).
The Bold Type
"No white after Labor Day and never walk away from love." Oliver (Stephan Conrad Moore) giving life advice to Sutton (Meghann Fahy) in "We'll Always Have Paris" (Episode 2.10).
Sharp Objects
"Don't tell mama." Amma (Eliza Scanlen) to Camille (Amy Adams) in the final moments of "Milk" (Episode 1.08).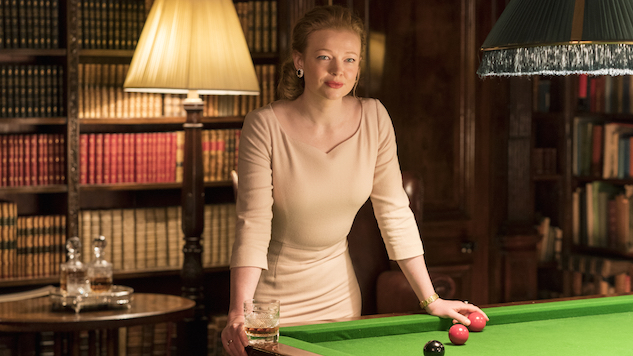 Trial & Error
"Everyone in town knows that if you need fake documents, you go see Forge Clooney." Anne (Sherri Shepherd) in "Bad Instincts" (Episode 2.08).
Better Call Saul
"I know what you've done. The Salamancas, they do not. Do you understand what I'm saying? Look at me. From now on: You. Are. Mine." Gus Fring (Giancarlo Esposito) to Nacho (Michael Mando) in "Breathe" (Episode 4.02)."
Wynonna Earp
"I'm vegan." Waverly (Dominique Provost-Chalkley) to Mama Earp (Megan Follows), declining to eat turkey at Christmas dinner.
"You're already a lesbian." Mama Earp's response, with an eye roll in "If We Make It Through December" (Episode 3.06).
Succession
"I'm Shiv Roy." Shiv Roy (Sarah Snook) to her betrayed colleague/lover, Nate (Ashley Zukerman), after orchestrating a deal between the presidential hopeful she works for and her media magnate father—at her own wedding—in "Nobody Is Ever Missing" (Episode 1.10).
---
Amy Amatangelo, the TV Gal®, is a Boston-based freelance writer, a member of the Television Critics Association and the Assistant TV Editor for
Paste
. She wasn't allowed to watch much TV as a child and now her parents have to live with this as her career. You can follow her on Twitter (@AmyTVGal) or her blog .