The 13 Best Quotes on TV This Month
May 2018
Header photo: BBC American
TV
Lists
Quotations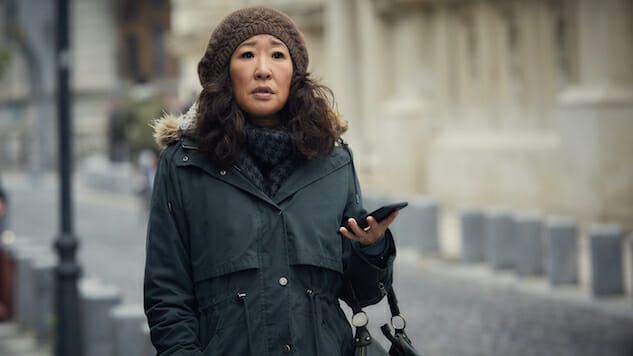 You never know what TV quote is going to work its way into your everyday lexicon.
Last month, I talked about how much I delight in using "Not great, Bob!" at the perfect moment. I believe I've found another great one in "things are very topsy-turvy at the office." I'm so going to use that terrific moment from The Americans when events are going seriously awry. You have an important meeting and your babysitter doesn't show? Things are topsy-turvy. Throwing a big party and the power goes out? Things are topsy-turvy. Big storm and your basement starts to flood? That's right. Things are very topsy-turvy.
As we say goodbye to so many shows this month—some for good, some just for the season—here are our favorite TV quotes in May. And if you hear a good one, tweet me at @AmyTVGal or email me at [email protected] and you may see the quotation you chose right here next month.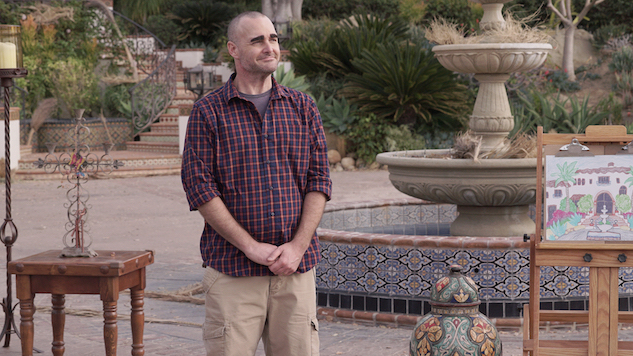 American Housewife
"It's between the pink sweater and the blue sweater. Which one says, 'I decided to have three kids and you got the career I always wanted but I'm happy with my choice'?" Katie (Katy Mixon) to Greg (Diedrich Bader) in "Sliding Sweaters" (Episode 2.22)
Last Man on Earth
"It hasn't been this hard to say goodbye to a house since Hugh Laurie died." Tandy (Will Forte) in "Cancun, Baby" (Episode 4.18)
New Girl
"It's not that strong. It's so weak they call it 'Gun control in America.'" Joan (Jamie Lee Curtis) to Jess (Zooey Deschanel), describing the marijuana she wants her daughter to try in "The Curse of the Pirate Bride" (Episode 7.7).
The Royal Wedding
"You look amazing. I'm so lucky." Prince Henry to Megan Markle as she arrives at the alter. SIGH.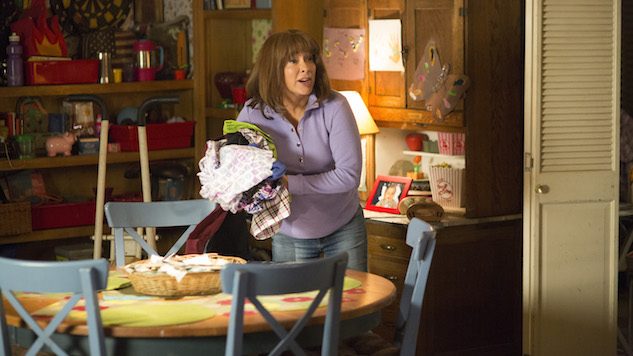 The Americans
"It feels strange." Philip (Matthew Rhys) to Elizabeth (Keri Russell) in "START" (Episode 6.10) "Me privyknem." Elizabeth's response in Russian. ("We'll get used to it.")
The Middle
"For all the things we didn't have, we sure had a lot." Frankie (Patricia Heaton) in "A Heck of a Ride" (Episode 9.23).
The Terror
"There is no way through. No passage. Tell them we are gone. Dead…and gone." Originally spoken by Francis Crozier (Jared Harris) and delivered by an Inuit man after the Francis' death in "We Are Gone" (Episode 1.10)
Cobra Kai
"My whole life went downhill with that kick." Johnny (William Zabka) in "Ace Degenerate" (Episode 1.1)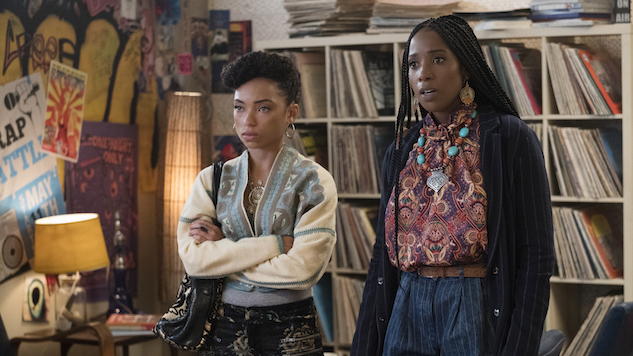 Killing Eve
"I have lost two jobs, a husband and a best friend because of you." Eve (Sandra Oh) to Villanelle (Jodie Comer). "Yeah, but you got some really nice clothes out of it." Villanelle's response in "God, I'm Tired" (Episode 8.1).
Westworld
"They built us to perform for them and for each other. That's over. I saw you tonight, Dolores. And you saw me." Teddy (James Marsden) to Dolores (Evan Rachel Wood). "I did see you, Teddy. These past few days, I've seen you so clearly. And I've seen you're not going to make it." Dolores' response in "Akane No Mai" (Episode 2.5).
Dear White People
"Please tell me you're about to drag this Kirkland Signature Ann Coulter!" Joelle (Ashley Blaine Featherson) to Sam (Logan Browning), referring to the host of a conservative college radio program Dear Right People, in "Volume 2: Chapter 1" (Episode 2.1).
13 Reasons Why
"The next time someone is in desperate need and they're about to make a terrible mistake, what do we do?" Clay Jensen (Dylan Minnette) in "Bye" (Episode 2.13).
The Handmaid's Tale
"Cows don't get married." A confused and stubborn Janine (Madeline Brewer), who does not understand Emily's (Alexis Bledel) analogy in "Seeds" (Episode 2.5).
---
Amy Amatangelo, the TV Gal®, is a Boston-based freelance writer, a member of the Television Critics Association and the Assistant TV Editor for
Paste
. She wasn't allowed to watch much TV as a child and now her parents have to live with this as her career. You can follow her on Twitter (@AmyTVGal) or her blog .