As Hell on Wheels gets into its final five episodes, the show is breaking down Cullen Bohannan. We've seen him in various periods of loss in the past, but "Return to the Garden" gives us rare glimpses at Cullen's emotional side, as he begins to lose everything he cares about and returns to the railroad once again.
Cullen returns to his true home, heartbroken but with a sense of hope that there is still work to do—still a place for him in this world that has been so brutal to him. "Return to the Garden" is the moment where Cullen is torn apart, before he either gives up or grows stronger. Here are the 5 best moments from last night's episode.
1. Outsider In His Own Family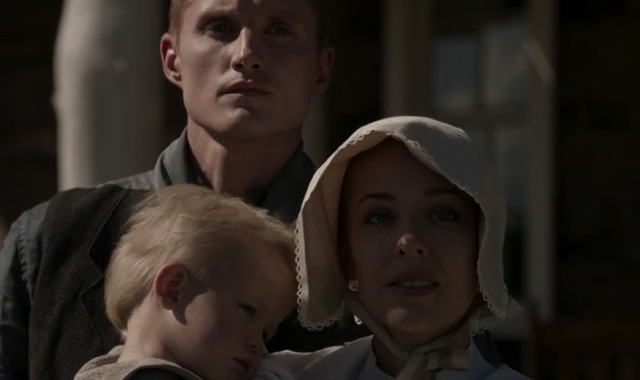 For much of the last few seasons, Cullen Bohannan had been searching for his wife Naomi and their child, trying desperately to get back to them. Even though Cullen had been forced into this marriage in the first place, his priority has always been to do the right thing. Once his life has settled down and he's reunited with his family, we discover that she has fallen in love with a young Mormon named Isaac Vinton.
As the Bohannan family gathers together once again with Cullen is back home, it's clear that things have forever changed. Cullen has left his family multiple times, but Isaac has stuck by and done what he could. Cullen and Naomi want to do the right thing instead of suffering for their one moment of sin, as Naomi puts it, but their hearts are pulling them in different directions. Cullen has finally found his home, but as they sit around the dinner table together, he realizes he's the outsider in the Bohannan family.

2. Uprising Coming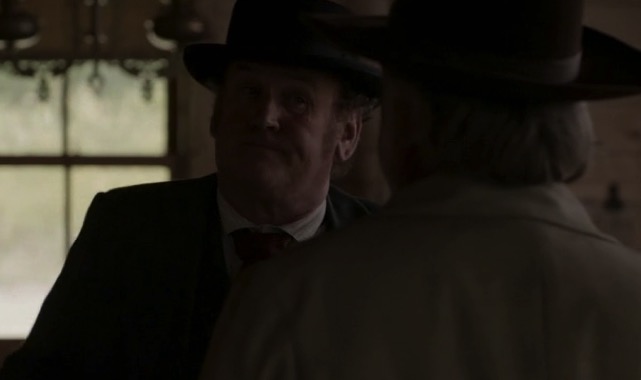 Thomas Durant has always been skirting the line between right and wrong, thinking about his wallet above all else as he manipulates people for his own means. As Hell on Wheels is coming to an end, Durant is one of the show's primary villains and is sure to get his comeuppance soon. With the announcement that the plan is for the railroad hub to be located in Cheyenne, the workers he sold land to in Laramie are understandably pissed at him. They demand their money back, to which Durant counters with a cheap offer.
The various factions of the railroad are starting to turn on each other quickly, and it's not looking so good for Durant. He even gives Mickey McGinnes stock in the railroad in exchange for his help, but odds are things aren't going to end up in Mickey's favor by the end of the series either, especially with Durant's penchant for backstabbing.

3. The Prophet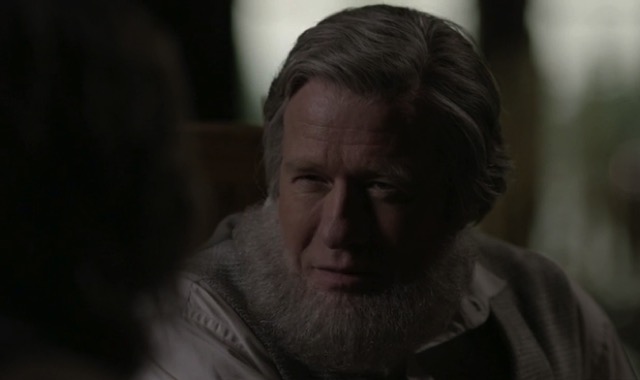 With this week's episode and last week's "Two Soldiers," Cullen has had to reckon with who he is at his core, mostly through interactions with people who seem to know him better than he knows himself. Last week, Thor Gunderson pointed out that Cullen would rather chase him down than spend time with his family, and this week, it's a meeting with Brigham Young that brings Cullen to tears.
Knowing his place in his family, Cullen brings Isaac, Naomi and his child to Young in order to get them back into the Mormon church. Even in losing love, Cullen tries to do what is right for those around him. When sitting down with Young, he is told that "without love, you will die a lonely, wretched thing." The moment is very difficult, since we rarely see Cullen react emotionally, but it's clear that these words resonate with the man, since the loss of one family led him to the beginning of his story in the show's pilot. Because of doing the right thing, Cullen might die alone, but he can't quite defy that do-good nature that has lead him this far.

4. Cullen Leaves His Family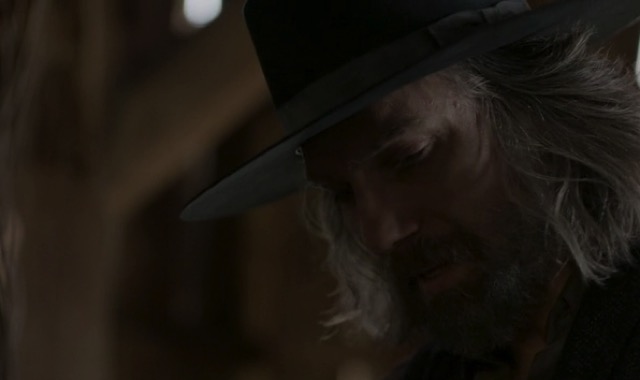 Whew, this is not an easy episode for Cullen AT ALL. Not only is he told by the head of the Mormon church that it seems pretty likely he's going to die alone, he also ends up having to leave the family that he tried to find for so long. Once again, we see Cullen get emotional as he says goodbye to his child and Naomi, likely for good. They all know it's the right thing for everyone involved, but that doesn't make it any easier.
Cullen fights the tears as he gives his son the advice that he wanted to give him later in life, because he knows there won't be that opportunity. After losing one family years ago, he's losing yet another and that surge of emotion makes this one of Anson Mount's finest scenes, as Cullen's heart fights against his nature.

5. Cullen Returns to the Railroad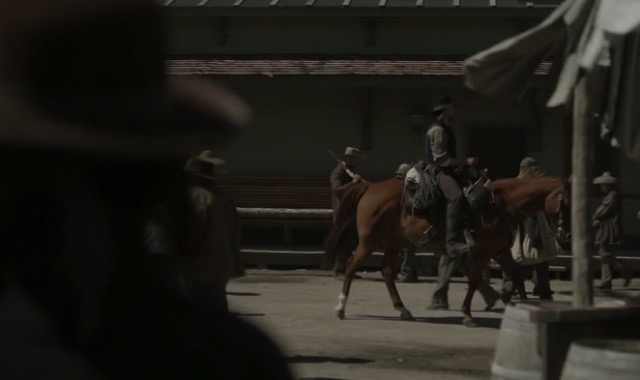 Despite the different directions Cullen could've gone in with his family, it's obvious that it was always going to end with him coming back to the railroad. As the workers are starting to push back against Durant, the railroad is nearing completion and Mei is left with no one to protect her secret, so Cullen had to make his way back eventually.
For Cullen, the railroad family has been the only one he can even remotely figure out or control. He's the lynchpin that this railroad has often relied on. He's left countless times and come back over and over again, wanting to finish what he started. The railroad has broken him, given him hope and kicked him in the mud too many times. With only five episodes left, it's time for Cullen to put an end to this railroad that has been a thorn in his side and his only home for far too long.
---
Ross Bonaime is a D.C.-based freelance writer and regular contributor to
Paste
. You can find more of his writing at RossBonaime.com and follow him on Twitter.