Check Out the Groovy New Trailer for Lena Waithe's The Chi
Image via Showtime/YouTube
TV
Video
The Chi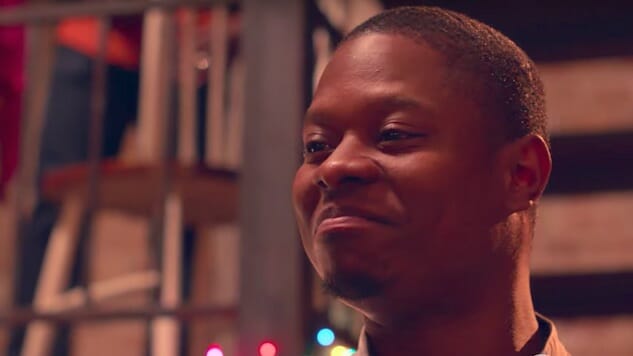 The new full-length trailer for Lena Waithe's The Chi is here, and it's a lot.
The Chi follows a group of interlinked characters in Chicago's South Side, and is being creatively steered by the formidable triumvirate of Emmy-winning writer Lena Waithe, Common and Dope director Rick Famuyiwa. It very much seems to be a colorful, ensemble-oriented look at life in Chicago, although the advertising thus far seems to place Jason Mitchell's Brandon at the center.
The trailer, set to Chance the Rapper's "All We Got," takes an interesting approach to its own structure. Relying on incredibly quick cuts between storylines involving tons of characters, it doesn't familiarize the audience with the people. Instead, the trailer guides us through distinct emotional tones, starting with a more sorrowful, wary atmosphere and ending on a clear theme of togetherness and perseverance.
The Chi premieres Jan. 7, 2018 at 10 p.m. EST on Showtime. You can get more information on the show and revisit the first trailer here.