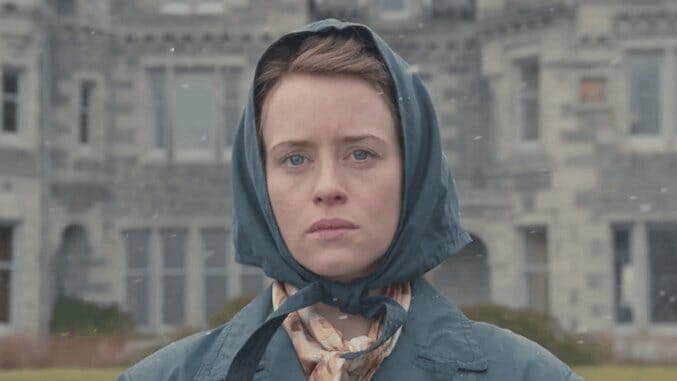 As of late, historical dramas have been a hit on both the big and small screens. Dunkirk, Christopher Nolan's epic tale of the rescue of English soldiers stranded on a French beach during WWII, dominated the box office. National Geographic has gotten in on the action with Genius, a well-acted and historically accurate series that takes an interesting look at the life of Albert Einstein. Netflix's The Crown is no exception to this spike in audience interest in events past, and the release of the first teaser trailer for the second season of the royal drama is here to give fans a taste of what's to come.
The series follows the political and personal relationships that dominated the early years of the reign of Queen Elizabeth II, played by the marvelous Claire Foy (who will sadly be recast next season). Matt Smith dons a beard as the Duke of Edinburgh, and John Lithgow plays a convincing Winston Churchill. There's something about the recreation of historical events that is endlessly interesting to us, perhaps because the instability of the current state of politics raises a few questions that we hope can be answered by knowing what came before it. How did we reach this point in world affairs? What can we learn from the past that we don't want to repeat? Though artistic liberties are taken, shows like The Crown allow us a glimpse into a time before us and can teach us something along the way.
Season two of The Crown will be released on Netflix Dec. 8. Watch the teaser above.