Black Panther's Ludwig Göransson to Score The Mandalorian, First Live-Action Star Wars Series
Image via Lucasfilm
TV
News
The Mandalorian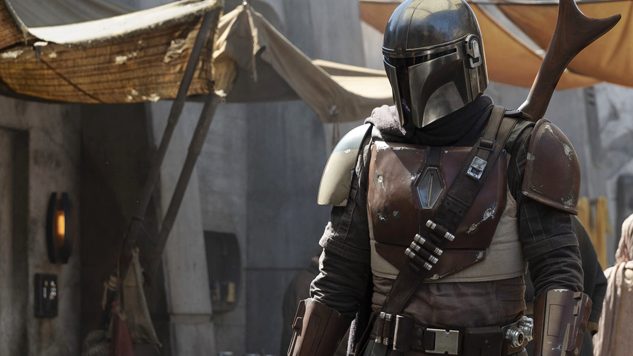 In an announcement on the official Star Wars site, it's been revealed that Ludwig Göransson, best known for composing the critically acclaimed, Oscar-shortlisted original score for Black Panther, as well as the score for Creed, Creed II and Venom, will compose the score for The Mandalorian, the first live-action Star Wars TV series.
Göransson has had ties to Star Wars in the past: He recently received three Grammy nominations for his work with Donald Glover, who starred in Solo: A Star Wars Story as Lando Calrissian, on the most recent Childish Gambino album. And of course there's the Disney connection, as both Marvel and Star Wars fall under the House of Mouse's massive umbrella.
Regarding his new project, Göransson says:
Words fail to express how surreal and humbling it feels to be invited into the Star Wars universe. I am deeply grateful to Jon Favreau and Disney for this opportunity, and to John Williams for raising the bar so high with his iconic, intrepid scores—they will never be matched. In these next months I hope to honor the tradition of Star Wars' musical landscape while propelling The Mandalorian into new and unchartered [sic] territory. And I will try to remember that there is no try.
The Mandalorian is written and executive produced by Favreau, who has worked on the Star Wars: The Clone Wars animated series and Solo: A Star Wars Story. He was also the director of Iron Man and Iron Man 2, and an executive producer of the Iron Man and Avengers movies for Marvel Studios, in addition to directing and producing the live-action The Jungle Book film, and currently producing The Lion King.
The Mandalorian will star Pedro Pascal, who will play the role of a lone Mandalorian gunfighter, alongside an eclectic cast featuring Nick Nolte, Gina Carano, Giancarlo Esposito, Carl Weathers and Werner Herzog, among others. The show will be exclusive to Disney+, Disney's forthcoming streaming service that will be launched in 2019. No release date has been set.