The Purge Scares its Way Onto the Small Screen in First Trailer for Blumhouse and USA's TV Series
A 10-episode small screen event
Images via USA Network
TV
News
the purge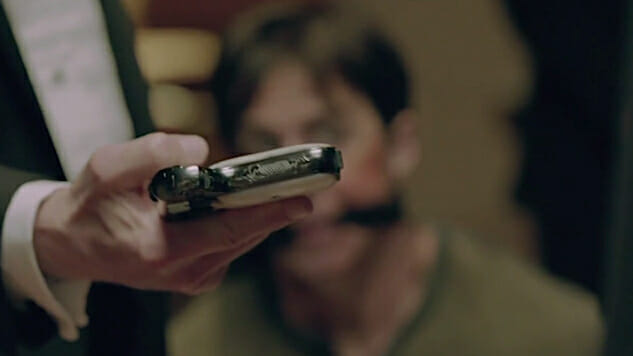 USA Networks has shared the first trailer for their forthcoming TV series based on the The Purge movie franchise. It is simply titled The Purge and Blumhouse Television is producing the series along with Universal Cable Productions. Andrew Form with Michael Bay and Brad Fuller are executive producing under their Platinum Dunes banner and Sebastien K. Lemercier is set to executive produce, as well. Thomas Kelly serves as executive producer/showrunner for the series.
The Purge centers around a 12-hour period in which all crime, including murder, is legal. Set in an alternate America run by a totalitarian political party (oh boy), the series follows several seemingly unrelated characters living in a small city as the 12-hour period occurs. Each character is forced to come to terms with who they are and the baggage that they carry if they want to survive the night—they might even have to take some lives along the way. The trailer itself features all of the imagery that we've come to expect from The Purge franchise: zany masks, fanaticism, quasi-religious motifs, cult-like imagery, and jet-black satire of the far-right and the upper-class through the core conceit of the show. It seems to fall right in line with the movies which, as far as brand unilateralism goes, is a good thing. The 10-episode format and multiple viewpoints could make for a fresh and intriguing look into a cinematic universe (which it essentially is at this point) that actually has some important things to say beneath all the bloodshed and unsettling imagery.
The Purge is written and executive produced by the film series creator James DeMonaco and led by Jason Blum, with Anthony Hemingway directing and executive producing the first episode. The show is set to premiere on Tuesday, Sept. 4 at 10 p.m. ET on the USA Network.
Watch the first trailer for The Purge below.