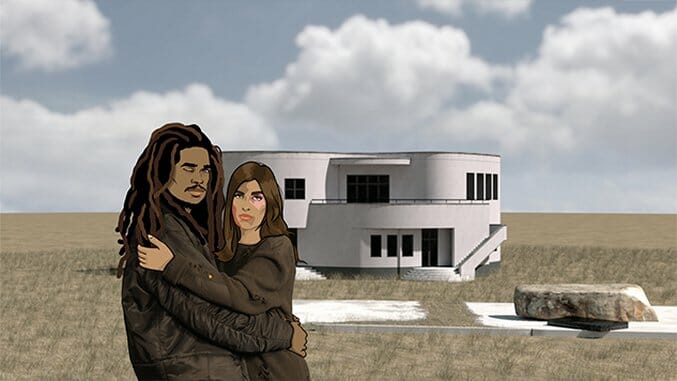 See more art. No matter what part of the world you live in, it's an easy New Year's resolution to keep. As we look forward to discovering new artists, it's important to also take stock of what we've seen this year. From emerging creatives to old school icons, here are the best visual artists of 2016.
---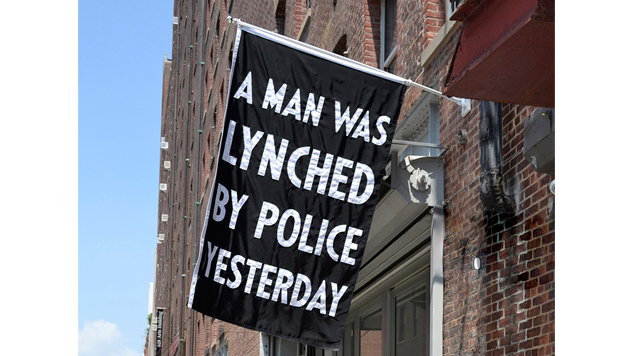 Courtesy of the artist and Jack Shainman Gallery, New York.
Dread Scott is a visual artist and activist who creates revolutionary works to help shed light on race and class division. He first received national attention in 1989 when his art became the center of controversy over use of the American flag. In July 2016, once again, Scott used a banner to oppose the several incidents of police brutality by hanging it in front of the Jack Shaiman Gallery in New York City. The flag read, "A Man Was Lynched By Police Yesterday." Scott's flag was an updated version of one that was once planted in front of the NAACP from 1936-38, until they were forced to take it down. Scott's work is important to the art tradition, and his is a much needed voice that could have historical impact on an impediment that haunts America and stunts its progress.
---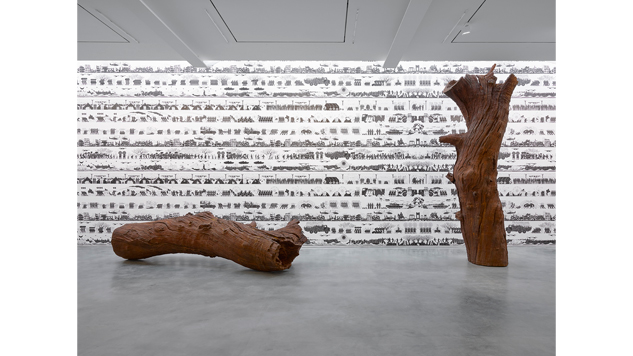 Installation View Lisson Gallery New York
A cultural figure of international renown, Ai Weiwei is an activist, architect, curator, filmmaker, and China's most famous artist. Ai's main interest is human rights. Highly verbal in his criticism towards the Chinese government, he was famously detained for 81 days in 2011. He is best known for his evocative installations, most of which tend towards the conceptual. In January, 2016, he aided asylum seekers after their arrival by a dinghy to the Greek island of Lesbos. The year before Ai recreated the heart wrenching photo of a drowned Syrian refugee toddler, by lying face-down on the same pebbled beach where the craft of refugees arrived. The highly controversial photo was part of a series of projects related to the immigrant crisis. Ai is fearless about taking on any topic, no matter how provocative.
---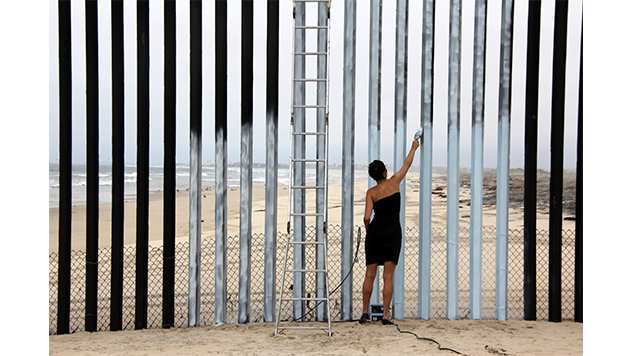 Image courtesy of the artist and Gallery Wendi Norris, San Francisco.
Fernandez is known for her exploration and elimination of the boundaries between sensuality
and strength in her paintings, sculpture and video. Her project Borrando la Frontera or Erasing the Border, carried out in April 2016, gained wide exposure and resonates within the current political climate. In the iconic style of her own artwork, Fernandez painted the bars in three places on the Mexican/American border with a spray gun in powder blue while wearing black heels and a little black dress. The blue color makes the wall disappear when viewed from even a small distance away. For Mexican immigrants the border is the demarcation between dreams and despair. It represents freedom, but also physically separates families. Erasing that line creates the possibility of hope for a new life.
---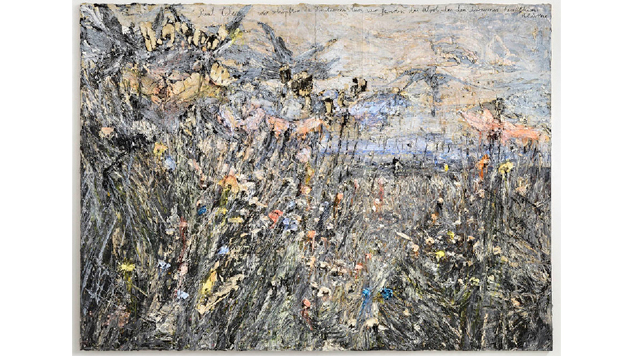 Image via Gagosian.
Kiefer is a German, Neo-Expressionist painter, sculptor and installation artist, who uses the post-war viewpoint of his country as inspiration for his artwork. His large-scale paintings achieve their three-dimensional aspect through the use of several medium: pigments combined with found organic matter, metal, and lead. This combination of sculpture and paint creates a depth both physically and metaphysically. Kiefer's artworks are captivating like a seashore, but daunting like a mine field. However, it's this dichotomy that makes them timeless. While artists rise and fall out of favor, even at 71, Kiefer continues to be a darling, and consistently produces work that adds value to the art dialogue.
---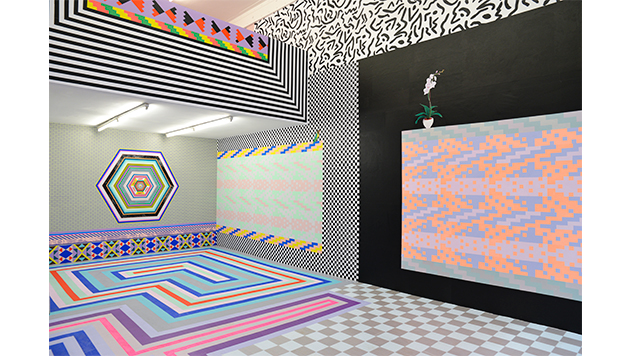 Trois Mouvement de retrait pour un ATM Neon Gallery, Lyon, France, 2015. Photo credit: Anne Simonnot
Pétrin's work is upbeat. She employs trompe l'oeil to dizzying effects…in a good way. Her psychedelic and geometrically opposed installations vibrate like visual soundwaves moving through space and time. She uses dynamic shapes and colors, iconic grids and layers of squares to convey a three-dimensional minimalism. She sets diametrically divergent color and shape against one another, but somehow they mesh. A wall of color diamonds bumps up against another wall of black and white squares. Every space in the interior is different, and it's difficult to keep your eye off of any of them.
---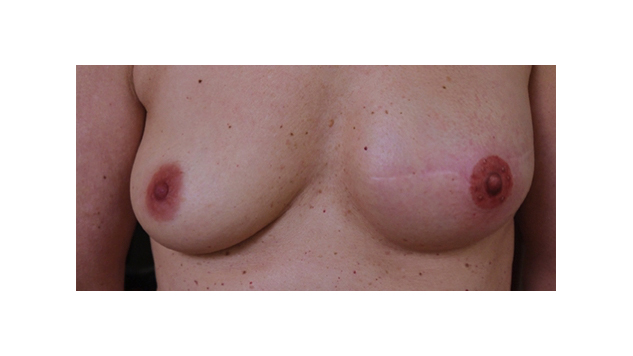 Houtkamp is an inspirational Dutch tattoo mademoiselle of the contemporary art world. You will not only find her work on people's bodies, but also on paper and in monographs. Houtkamp's work combines conventional tattoo imagery with pop culture to create iconic motifs that are completely her own. The images are reminiscent of 1920's and 30's pinup girls or the counterculture female imagery in the paintings of Frida Kaholo and Diego Rivera. Her usage of watercolor and oils for painting, incorporates the same visual language of her tattoo art. Houtkamp's most profound work is the realistic nipple tattoo service she provides to breast cancer survivors. She works in several mediums and has put her artistic talent to use for the enhancement of the greater good.
---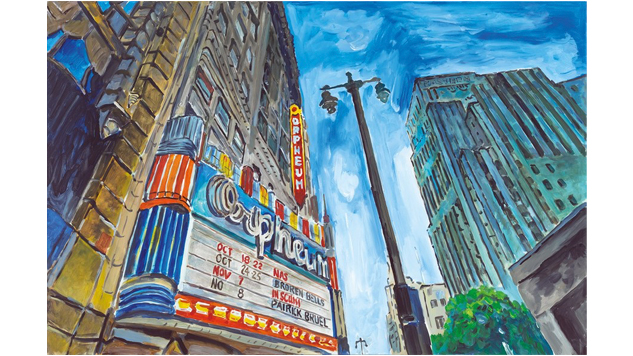 It seems that Bob Dylan is not only a genius in music, but also in visual art. He chooses to paint the out of the mainstream, the forgotten America that only a touring musician like Dylan might see. Railways, suspension bridges, the people of Middle America, the working class images that rarely see a tourist. The monochromatic nature in his recent work hearkens back to a simpler time, when people went to circuses and drive-in movies. They combine the self-defining with escapism. He abandons the pretense of taking in images in an instant. Water and sky extend to the painting's edge. The paintings are both an outer and inner vision, a poetic view of life.
---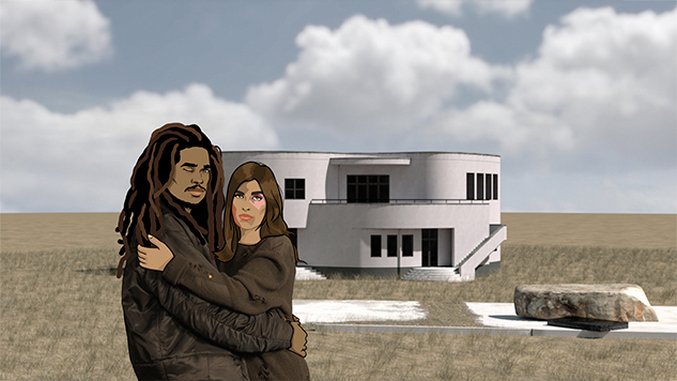 What the Heart Wants, 2016, HD video. Courtesy the artist, Emanuel Layr Galerie; Vienna and Barbara Seiler Galerie; Zurich 

Evans is way ahead of the art world artistically and technologically. Her work explores the movement of data, artificial intelligence and the relationship between humans and machines. She draws on science, technology, film and theatre, literature and the recent history of data and robotics to explore the dichotomy between too much information and the information blackout. She uses new technologies to redefine the old issues of women and identity. A starting point for her in her artwork is the idea that humans and robots can collaborate. Often, her method of interaction is a multichannel video installation, which records a group of humans interfacing with and through machines. Evans' thinking is in the future, and the rest of us need to catch up.
---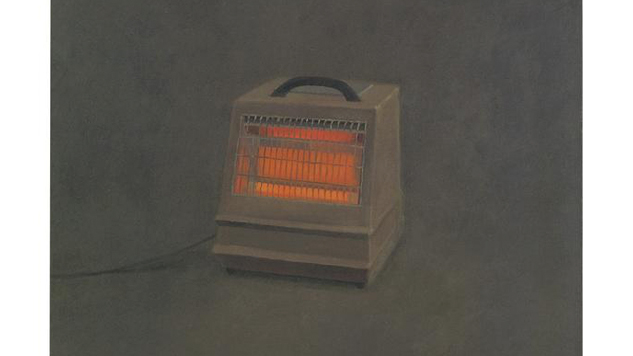 Celmins' quiet visual voice is singular. Her images of the natural wonders of the cosmos have been her muse for several decades. These photorealistic paintings are loosely based on her own shots of the desert, sea and night sky. The pictures are as mysterious as nature itself. The technique she uses to render them is as unique as her images, employing graphite, erasers and charcoal dust to craft the mystical and metaphysical presence of each image. She creates the illusion that the viewer is actually located before nature, and blurs the boundaries between the feelings of insignificance, and being part of, while standing at the center of the universe.
---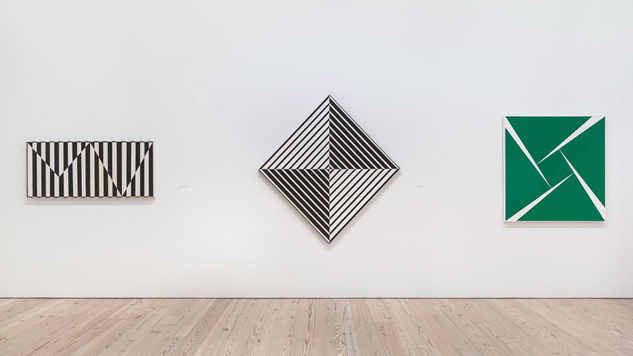 Carmen Herrara is a 101 year old Cuban artist and for the first time in 50 years, she is showing her work in New York City at the Whitney Museum. This is exciting. Her geometric abstractions, both sculpture and paintings have a graceful motion and rhythm with an anthropomorphic flare. Her minimalistic sensibility is what is key to her work, both visually and in her use of color. These visual choices are what distinguishes her from other artists who use geometric forms as a motif. Herrera has been creating art for over 80 years, through wars and political struggle. This is true dedication.
---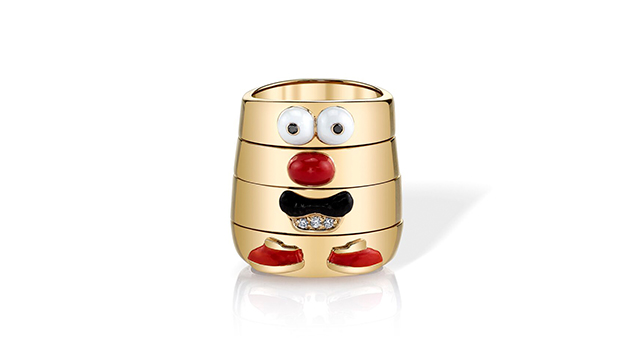 Alison Chemla is the creative director and designer of Alison Lou, a fine jewelry brand inspired by the emoticons and the simplicity of modern communication. There's a minimalism and elegance to her design. Chemla has collaborated with Hasbro to create jewelry that is inspired by the manufacturer's toys. Because they are made of 14k gold, there is a sense of nostalgia to the work. Twister's rainbow center has been turned into a spinner on a ring, and a bracelet is adorned with charms shaped like Monopoly tokens.
---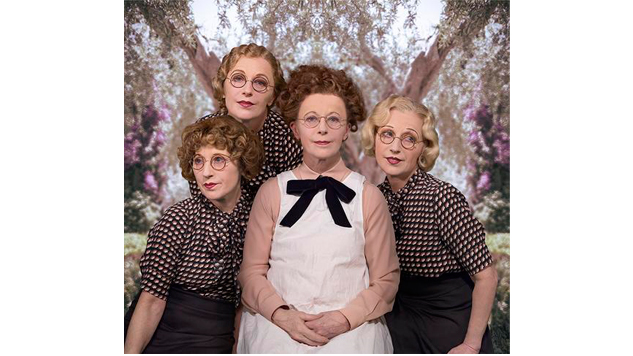 Photo via Metro Pictures
Cindy Sherman is a well-known photographer and filmmaker, whose photographs are commentary on the social issues of the world, mostly about the depiction of women. While Sherman's images contain only her, the common mistake is that they are self-portraits. On the contrary, they are personifications of the conventional stereotypes of women: the homemaker, the prostitute, and the overly emotional crying woman. She also doesn't title them, which depersonalizes the image, leaving the viewer to project their own ingrained thinking. Sherman's work remains relevant, and is more important now than ever. The role of women is evolving. It continues to be at risk, however, of relapsing to outdated ideas.
---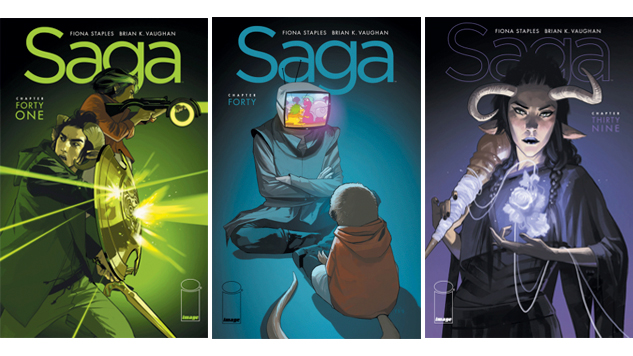 Fiona Staples is breaking a ceiling in the comic book world. As a female artist, she has made inroads into a male-dominated world. She is a Canadian comic book artist known for her work on books such as North 40, DV8: Gods and Monsters, T.H.U.N.D.E.R. Agents and Saga. She has been cited, several times, as one of the best female artists working in the comic industry. At the start of her career, she drew on paper and then scanned the images for coloring in Photoshop. She advanced from her rookie days and now uses technique that allows her to combine inking and digital coloring into one process. There is no pencil-and- ink-art, but her images are emotional and even the still lifes seems to be in motion.