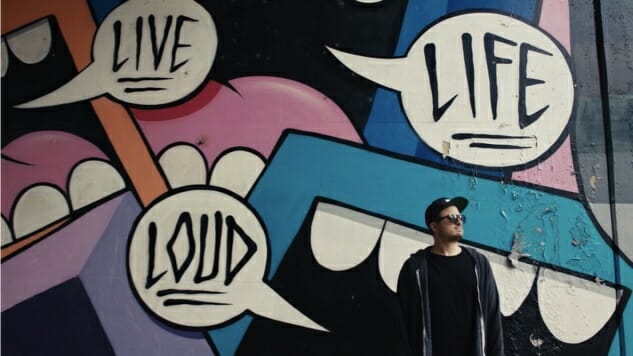 Anyone who's spent time in Atlanta would recognize the street art of Greg Mike and his signature character, Larry Loudmouf, with his chipped tooth and varying number of eyes. For the last decade, Mike's murals have appeared on buildings, bridges, underpasses and art galleries all over the city. While his art has taken him all over the world, he keeps returning to the city that gave him his start 10 years ago when he painted a mural on DeKalb Avenue for the Living Walls project.
"Atlanta had always had a strong graffiti scene in the '90s and early 2000s," Mike says from Miami, where he's attending Art Basel. "With the street art movement exploding, Atlanta was a perfect canvas for it because there were so many buildings and concrete walls and warehouses that allowed a lot of artists to express themselves. I've probably painted a few hundred murals in Atlanta over the last 10 years and started a mural festival myself called Outer Space Project four years ago. The scene has really exploded in Atlanta, and now it's become a destination location for street art globally."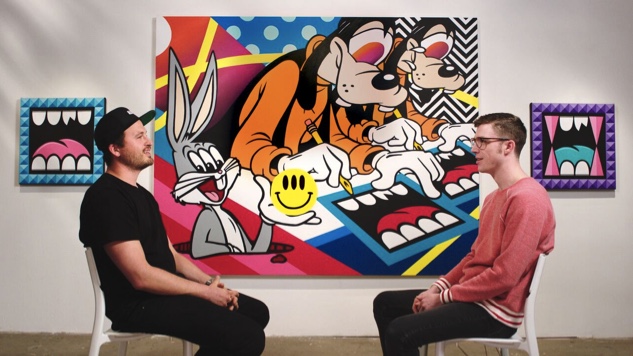 Mike is the subject of Stay Hungry, a brand-new short documentary, co-produced by Payne Lindsey and Donald Albright of Tenderfoot TV—the duo behind popular Atlanta true-crime podcasts Up and Vanished, Sworn and Atlanta Monster—and Station16. The nine-minute film, premiering here on Paste, tells Mike's story from the 13-year-old kid catching tags on the bathroom stall at his school to the artist commissioned from Switzerland to Australia.
"I'm coming on my 10th year anniversary of my Loudmouf character, so it's kind of ideal timing," Mike says. "We've done some video pieces here and there, but this gets more in-depth about my story and some of the reasons I create certain things within my work. A lot of that stuff hasn't been posted to the public. It's a cool way to open that book and hope it gives people some insight into why I create."
Larry Loudmouf has become an icon around the city and beyond, through the Loudmouf Says project, allowing anyone to create add their message to the giant blue gob. Mike had started off as a skateboarder and graffiti artist, but eventually gave up illegal lettering for murals full of characters that he'd draw to compliment his letter form. One kept popping up more than the others.
"It was this mouth that kind of appeared on all these pieces of art that I was creating subconsciously," he says. "And I was like, 'All right, what is this mouth saying?' It originally started as this thing that represented a time in my life that changed my life. And it became this vehicle symbol for other people's voices in this Larry Loudmouf Says project, which has gone global. So it's not just my voice and my art anymore which is way more worthwhile and way more exciting for me because it's the voice of thousands of people."
Watch the debut of Stay Hungry below: