Best Coast Join Fred Savage's Fox Aftershow Parody Series as House Band
Photo by Aaron Epstein/FOX
Music
News
Best Coast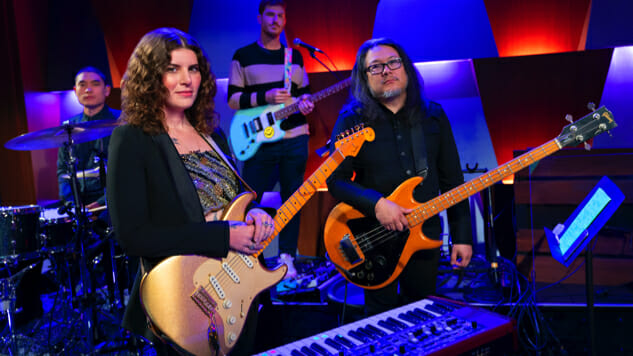 Best Coast have announced they will be the featured house band on Fred Savage's new Fox parody aftershow series What Just Happened??! with Fred Savage.
Set to premiere June 30, What Just Happened??! acts as a "very real" aftershow for a fake drama series called The Flare, a sci-fi thriller based on a fake book series with a diehard fandom. The aftershow will feature authentic celebrity interviews, discussions with fans, set visits to The Flare and interviews with the cast, per Deadline.
Savage, whose character is a diehard fan of the (fictional!) novel on which the (fictional!) series is based on, will serve as the Andy Cohen-like host and moderator character, with comedian Taylor Tomlinson alongside him as co-host.
Best Coast released a children's album titled Best Kids last year, their first studio follow-up to 2015's California Nights. Frontwoman Bethany Cosentino announced the band will be releasing a new album in 2019.
Check out the band's Instagram post announcing the news and revisit the band's 2011 Daytrotter Session below.