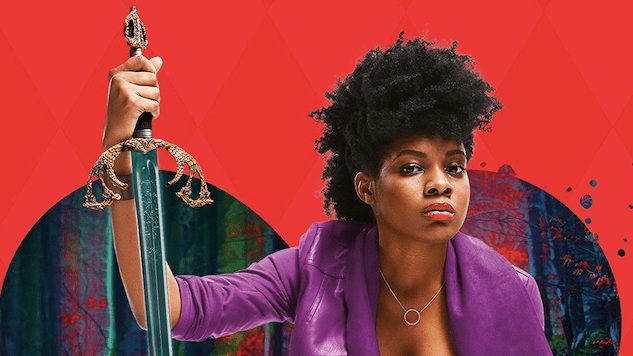 The best Young Adult books of September include everything from wildly anticipated sequels to some of 2019's biggest debuts. Check out our picks for this month's 10 must-read novels from Kendare Blake, L.L. McKinney, David Yoon and others.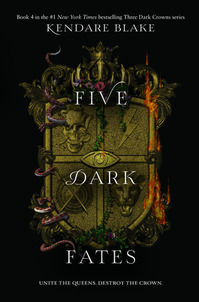 Five Dark Fates by Kendare Blake
Release Date: September 3rd from HarperTeen
Why You'll Love It: Kendare Blake's Three Dark Crowns fantasy series is amazing, so pick up the first three books before diving into Five Dark Fates (spoilers for the series ahead). This is the end of the sisters' battle for the crown, concluding Blake's wild ride of politics and betrayal.
For Fans of: Epic YA fantasy authors like Leigh Bardugo or Sabaa Tahir.
Description: After the battle with Katharine, the rebellion lies in tatters. Jules' legion curse has been unbound, leaving her out of her mind and unfit to rule. Arsinoe must find a cure, even as the responsibility of stopping the ravaging mist rests heavy on her shoulders, and her shoulders alone. Mirabella has disappeared.
Queen Katharine's rule over Fennbirn remains intact—for now. But her attack on the rebellion exacted a high price: her beloved Pietyr. Without him, who can she rely upon when Mirabella arrives, seemingly under a banner of truce? As oldest and youngest circle each other, and Katharine begins to yearn for the closeness that Mirabella and Arsinoe share, the dead queens hiss caution—Mirabella is not to be trusted. Allegiances will shift. Bonds will be tested—some broken forever.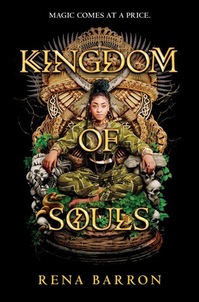 Kingdom of Souls by Rena Barron
Release Date: September 3rd from HarperTeen
Why You'll Love It: The first novel in what promises to be a thrilling fantasy duology, Kingdom of Souls introduces a teen who sells her life for magic. An epic at nearly 500 pages, you'll be excited to devour all of Rena Barron's writing.
For Fans of: Authors like Tomi Adeyemi and Sarah J. Maas.
Description: Arrah is a young woman from a long line of the most powerful witch doctors in the land. But she fails at magic, fails to call upon the ancestors and can't even cast the simplest curse. When strange premonitions befall her family and children in the kingdom begin to disappear, Arrah undergoes the dangerous and scorned process of selling years of her life for magic. This borrowed power reveals a nightmarish betrayal and a danger beyond what she could have imagined. Now Arrah must find a way to master magic, or at least buy it, in order to save herself and everything she holds dear.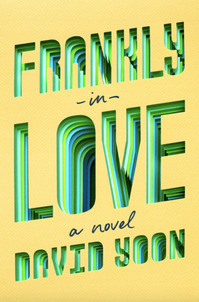 Frankly in Love by David Yoon
Release Date: September 10th from G.P. Putnam's Sons Books for Young Readers
Why You'll Love It: A YA novel that grapples with identity, Frankly in Love will make you laugh as much as you cry. This is David Yoon's debut, and we can't wait to see more from him!
For Fans of: Authors like Gloria Chao or Tanuja Desai Hidier.
Description: High school senior Frank Li is a Limbo—his term for Korean-American kids who find themselves caught between their parents' traditional expectations and their own Southern California upbringing. His parents have one rule when it comes to romance—"Date Korean"—which proves complicated when Frank falls for Brit Means, who is smart, beautiful and white. Fellow Limbo Joy Song is in a similar predicament, and so they make a pact: they'll pretend to date each other in order to gain their freedom. Frank thinks it's the perfect plan, but in the end, Frank and Joy's fake-dating maneuver leaves him wondering if he ever really understood love—or himself—at all.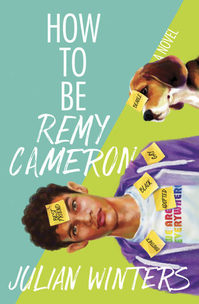 How to Be Remy Cameron by Julian Winters
Release Date: September 10th from Duet Books
Why You'll Love It: A laugh-out-loud-but-oh-no-now-you're-crying novel about identity, family and adoption, Julian Winters' latest book is not to be missed. It spoke to me on a very personal level, and I'll be talking about for a long time.
For Fans of: YA novels about identity by authors like Shannon Gibney and Rebecca Barrow.
Description: Everyone on campus knows Remy Cameron. He's the out-and-proud, super-likable guy who friends, faculty and fellow students alike admire for his cheerful confidence. The only person who isn't entirely sure about Remy Cameron is Remy himself. Under pressure to write an A+ essay defining who he is and who he wants to be, Remy embarks on an emotional journey toward reconciling the outward labels people attach to him with the real Remy Cameron within.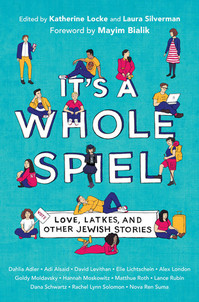 It's a Whole Spiel: Love, Latkes, and Other Jewish Stories edited by Katherine Locke and Laura Silverman
Release Date: September 17th from Knopf Books for Young Readers
Why You'll Love It: This anthology is packed with heavy hitters! A collection centered around the Jewish teen experience edited by rock stars in kid-lit, It's a Whole Spiel features stories to savor by Nova Ren Suma, David Levithan and many others.
For Fans of: Short story collections like Black Enough edited by Ibi Zoboi.
Description: A Jewish boy falls in love with a fellow counselor at summer camp. A group of Jewish friends take the trip of a lifetime. A girl meets her new boyfriend's family over Shabbat dinner. Two best friends put their friendship to the test over the course of a Friday night. A Jewish girl feels pressure to date the only Jewish boy in her grade. Hilarious pranks and disaster ensue at a crush's Hanukkah party. From stories of confronting their relationships with Judaism to rom-coms with a side of bagels and lox, It's a Whole Spiel features one story after another that says yes, we are Jewish, but we are also queer, and disabled, and creative, and political, and adventurous, and anything we want to be.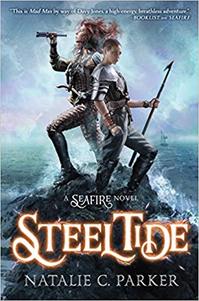 Steel Tide by Natalie C. Parker
Release Date: September 17th from Razorbill
Why You'll Love It: The second installment in Natalie C. Parker's heart-stopping Seafire trilogy is here! The first book delivers as much character development as it does sea battles, which makes for a great fantasy saga. You'll want to read Seafire first, and beware of spoilers for book one below.
For Fans of: Novels like Blackhearts by Nicole Castroman (and maybe the Assassin's Creed games).
Description: After nearly dying at the hand of a powerful foe, Caledonia is pulled from the sea and nursed back to health by a crew of former Bullets that call themselves Blades. The Blades escaped Aric Athair's clutches and now live a nomadic existence, ready to disappear at a moment's notice should trouble come their way. But Caledonia wants to do more than just hide. She wants to find the Mors Navis and her beloved sisters. She wants to continue fighting Aric's fleet and to take back the Bullet seas. She'll need to do everything in her power to convince the Blades that fighting is their only option, that there has to be a life better than the one under Aric Athair's reign and that finding the women of the Mors Navis is the first step to revolution.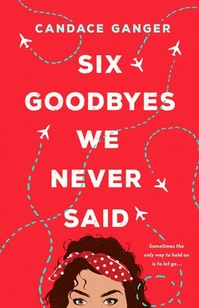 Six Goodbyes We Never Said by Candace Ganger
Release Date: September 24th from Wednesday Books
Why You'll Love It: A story about mental health and finding the bravery to say goodbye, Candace Ganger's novel will wreck you. Buckle up for an ugly cry that comes packaged with hope in a truly powerful novel.
For Fans of: Novels that tackle grief and friendship like Jeff Zentner's Goodbye Days.
Description: Naima Rodriguez doesn't want your patronizing sympathy as she grieves her father, her hero—a fallen Marine. She'll hate you forever if you ask her to open up and remember him "as he was," though that's all her loving family wants her to do in order to manage her complex OCD and GAD. She'd rather everyone back the-eff off while she separates her Lucky Charms marshmallows into six, always six, Ziploc bags, while she avoids friends and people and living the life her father so desperately wanted for her.
Dew respectfully requests a little more time to process the sudden loss of his parents. It's causing an avalanche of secret anxieties, so he counts on his trusty voice recorder to convey the things he can't otherwise say aloud. He could really use a friend to navigate a life swimming with pain and loss and all the lovely moments in between. And then he meets Naima and everything's changed—just not in the way he, or she, expects.

Bid My Soul Farewell by Beth Revis
Release Date: September 24th from Razorbill
Why You'll Love It: Another series concludes this month with the final installment in Beth Revis' Give the Dark My Love duology (spoilers for book one ahead). Mixed in with necromancy, a plague and mayhem is a love story you don't want to miss.
For Fans of: Authors like Victoria Schwab who blend magic and swoons.
Description: Lunar Island is trying to heal. The necromantic plague that ravaged the land has been eradicated, and Emperor Auguste, the young and charming leader of the Allyrian Empire, has a plan: rid the island of necromancy once and for all. Though Greggori "Grey" Astor wants what's best for his people, he knows that allying himself with Auguste threatens the one person he loves most: necromancer Nedra Brysstain. Feeling like he already failed to save Nedra once, Grey becomes determined to help the Emperor rebuild Lunar Island while still keeping Nedra safe from harm.
Back at the quarantine hospital, Nedra's army of revenants are growing increasingly inhuman by the day. Wracked with guilt for imprisoning their souls, Nedra vows to discover a way to free the dead while still keeping her sister by her side. And when Nedra and Grey are thrust into a battle with an even more terrifying adversary, Nedra will be pushed to the darkest depths of her necromantic powers. But can Grey let her go that far?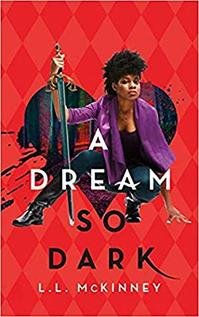 A Dream So Dark by L.L. McKinney
Release Date: September 24th from Imprint
Why You'll Love It: The second book in L.L. McKinney's Nightmare-Verse series is one of our most anticipated reads of 2019 (spoilers for book one ahead). Packed with humor, heart and action, her urban fantasy reimagining of Alice in Wonderland will be one of your favorites. Period.
For Fans of: Imaginative retellings by authors like Marisa Meyer and Renée Ahdieh.
Description: Still reeling from her recent battle (and grounded until she graduates) Alice must cross the Veil to rescue her friends and stop the Black Knight once and for all. But the deeper she ventures into Wonderland, the more topsy-turvy everything becomes. It's not until she's at her wits end that she realizes—Wonderland is trying to save her.
There's a new player on the board; a poet capable of using Nightmares to not only influence the living but raise the dead. This Poet is looking to claim the Black Queen's power—and Alice's budding abilities—as their own. Dreams have never been so dark in Wonderland, and if there is any hope of defeating this mystery poet's magic, Alice must confront the worst in herself, in the people she loves and in the very nature of fear itself.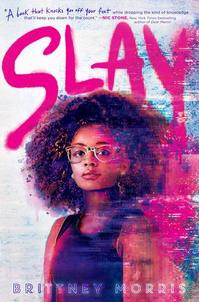 Slay by Brittney Morris
Release Date: September 24th from Simon Pulse
Why You'll Love It: A spectacularly geeky novel that digs into discussions surrounding race, privilege and feeling safe in the spaces we love, Slay is a fantastic read unlike anything out there. Even though it's only September, this is easily the best debut novel of the year.
For Fans of: Guy in Real Life by Steve Brezenoff, The Hate U Give by Angie Thomas and the movie Black Panther.
Description: By day, 17-year-old Kiera Johnson is an honors student, a math tutor and one of the only Black kids at Jefferson Academy. But at home, she joins hundreds of thousands of Black gamers who duel worldwide as Nubian personas in the secret multiplayer online role-playing card game, SLAY. No one knows Kiera is the game developer, not her friends, her family, not even her boyfriend, Malcolm, who believes videogames are partially responsible for the "downfall of the Black man."
But when a teen in Kansas City is murdered over a dispute in the SLAY world, news of the game reaches mainstream media, and SLAY is labeled a racist, exclusionist, violent hub for thugs and criminals. Even worse, an anonymous troll infiltrates the game, threatening to sue Kiera for "anti-white discrimination." Driven to save the only world in which she can be herself, Kiera must preserve her secret identity and harness what it means to be unapologetically Black in a world intimidated by Blackness. But can she protect her game without losing herself in the process?

Looking for even more reading recommendations? Check out our lists of the best books and the best audiobooks of September.